In many modern homes, the kitchen is the focal point, the hub and the area where the family spends the lion share of their time. This wasn't always the case, of course. Indeed, the kitchen was once seen as the room where dinner was prepared and cooked and very little else happened. Over the last few decades, however, kitchens and dining rooms have largely become one and the same and the kitchen is seen more as a social room. This has resulted in a definite shift in the way kitchens are designed.
Today, a fresh kitchen design needs to not only take into account the logistics (where to put the oven and the refrigerator) but aesthetics and flexibility too. But what modern considerations should designers be taking into account when planning their next designs?
Theme – A popular choice for many kitchen designers is to settle on a particular 'theme' and design the kitchen around it. This is a particularly popular option for businesses (restaurant chains, for example) that might have an existing 'brand' which needs to be adhered to. Even in a domestic situation, however, it can result in a more coherent and unique modern kitchen.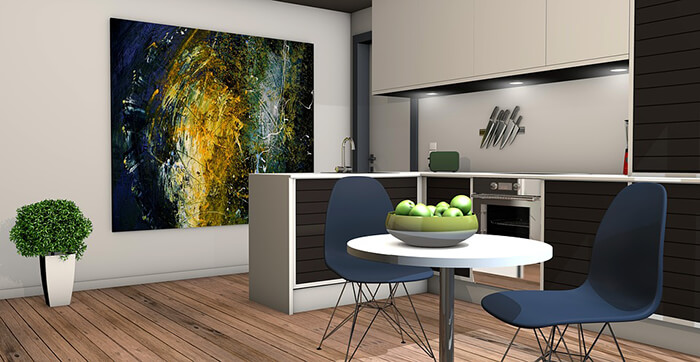 Layout – There is no such thing as 'the perfect kitchen' but there is such a thing as 'your' perfect kitchen. There is nothing as subjective as kitchen layout – what works for one person won't necessarily work for another and there is no accounting for taste. That being said, as long as certain steps are followed, it is possible to design a kitchen layout that works with, not against its owner. This means making incredibly specific measurements and taking into account the positions of all doors and windows. It also means understanding what appliances will be used and where they can logistically be installed.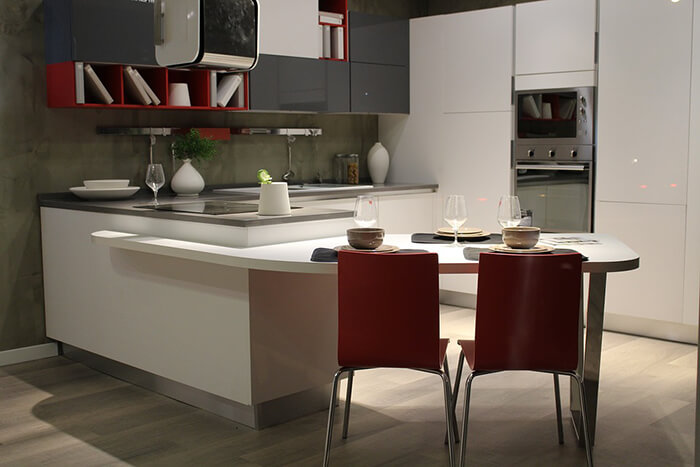 Floor – The floor is a deceptively important aspect of the kitchen design which is often undercooked. It not only needs to be functional, but it can completely change how the room is perceived as a whole. Choosing ceramic tiles over laminate flooring, for example, will result in a more premium and 'authentic' feel. It will also, however, be much colder underfoot than hardwood or laminate, so might need to be complemented by an underfloor heating system.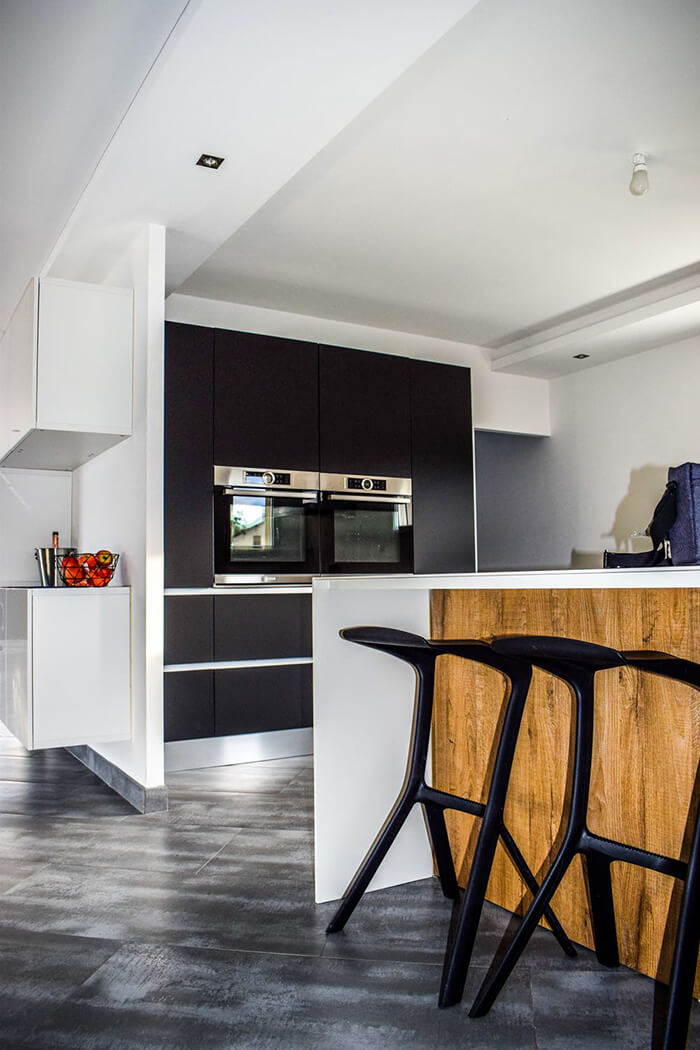 Lighting – Cooking and preparing food is a job that requires effective lighting. Without it, you are likely to slip and make mistakes, which can prove devastating when you're working with sharp knives and hot stoves.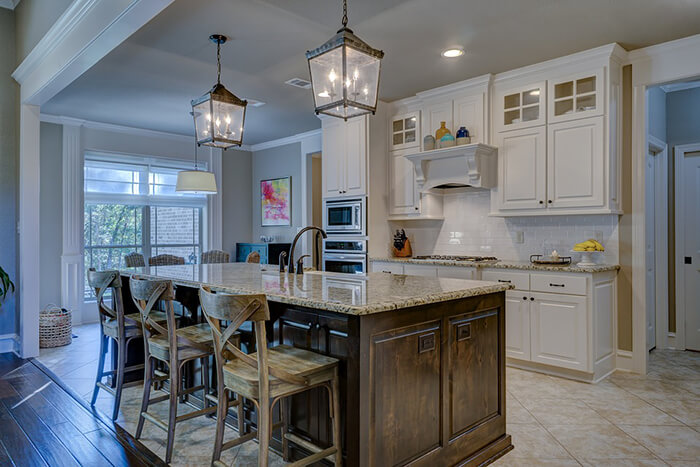 Measurements – Kitchen design is deceptively complicated as there are so many disparate elements that need to work together in perfect harmony. That means ensuring measurements are 100% accurate – not only the measurements of the kitchen itself but the thickness and length of materials, which can be achieved via the use of a caliper. Digital calipers are industry standard now and can be purchased online from outlets such as RS Components or can even be found on your phone through various smartphone apps.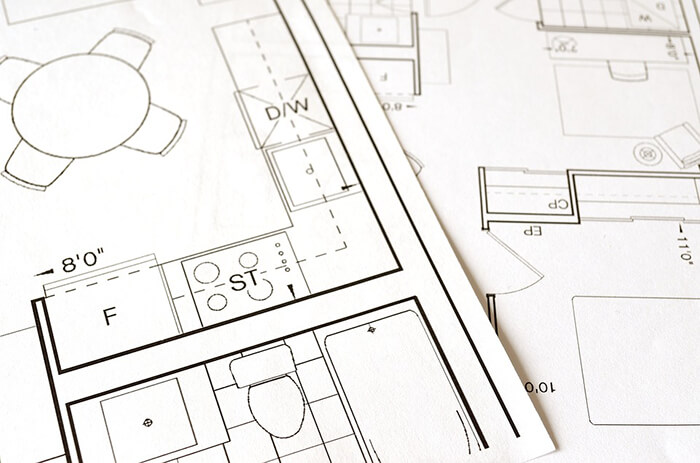 Colours and shapes – Again, this will depend on the layout of your home and personal taste, but the most popular modern kitchen shape is the endlessly flexible L-shaped kitchen, which is a flexible enough shape that it can be built quite comfortably into studio flats, large family homes and everything in between. There's also the 'island' option to consider, that has become more fashionable in recent years, but is only possible in larger rooms. When it comes to colour and texture, meanwhile, it's a more subjective affair, though the one thing that should always remain consistent is that no more than a few colours and textures should be used in any one design. Otherwise, what you're left with is utter chaos.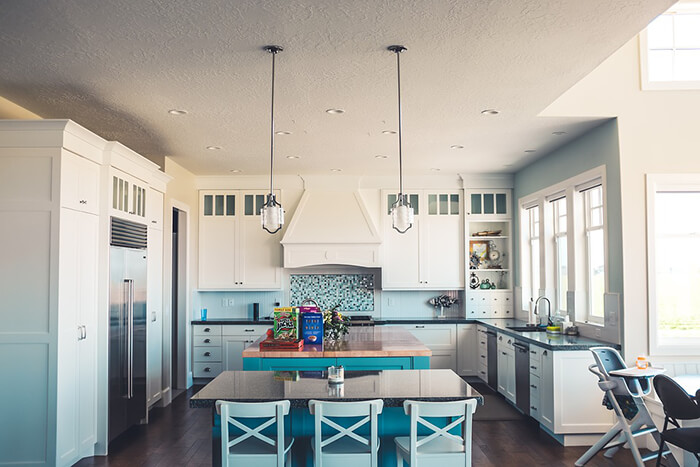 Ultimately, it's all about understanding the space and its intent. There are bound to be unique challenges faced by any designer but when it comes to materials and design, common sense should be your litmus test. So, if the kitchen owner plans on doing a lot of rustic cooking, stick to wood and earthy colours, whereas if they are going for a modern sleek, modern kitchen design that they will be using to hoot dinner parties, stick with ceramic countertops, minimal designs and bright, subtle colours. Use your instincts. You're a designer after all, right?