10 Beautiful Outdoor Fireplaces and Fire Pits
Outdoor Fireplaces and fire pits have become increasingly popular, which help to add warmth and enjoyment to your patio, backyard or pool area. An outdoor fireplace/fire pit can simply be a decorative element, which allows homeowners to enjoy a crackling fire while entertaining in the backyard. Here, we rounded up 10 Beautiful Outdoor Fireplaces and Fire Pits to create a dramatic focal point for any outdoor space.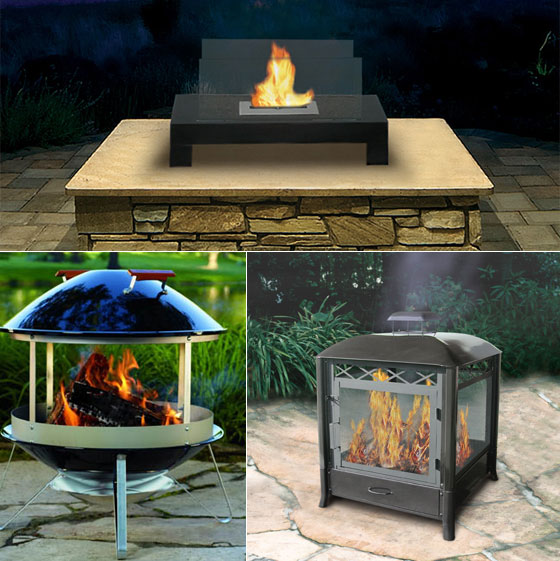 1. Real Flame – Personal Fireplace [amazon]
Enjoy your own personal fireplace anywhere – indoors or out! Adds ambiance to any setting and great for entertaining. Assembled Dimensions: 15″ H x 11″ W x 6″ D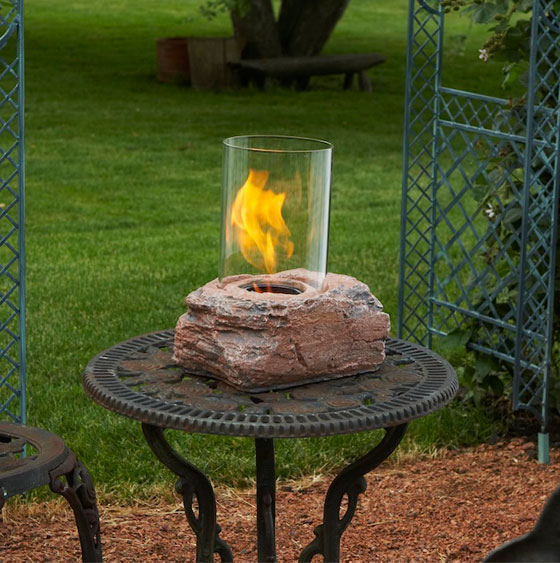 2. Sierra Outdoor Fireplace in Copper [amazon]
Extend your outdoor living season and enjoy a real fire without the mess and hassle of wood. Slide out drawer holds up to four cans of fuel. Includes storage cover to protect unit while not in use.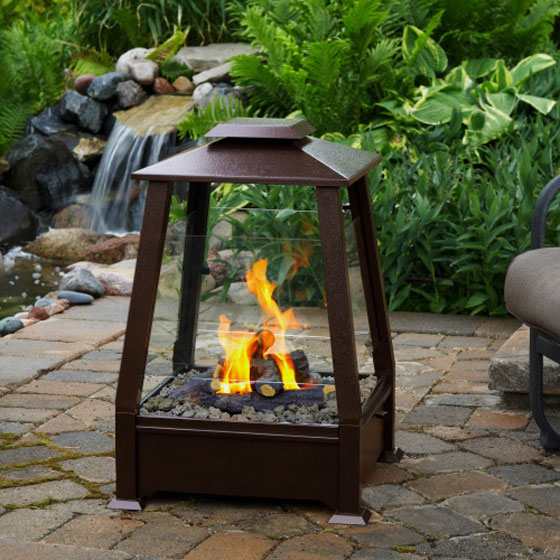 3. Weber Wood Burning Fireplace [amazon]
The Weber fireplace can be used camping, on the patio, or in the garden
The porcelain enameled lid and bowl will not rust
This fireplace is made of heavy-gauge steel construction
The heat shield is made of rust-resistant aluminum, and the support ring is galvanized steel
The Weber 2726 wood burning fireplace has a 29-1/2-Inch diameter base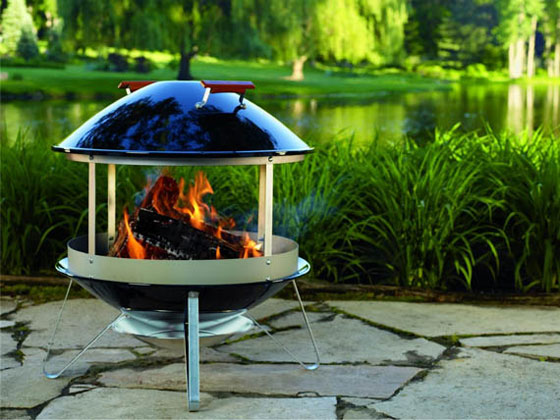 4. Ball of Fire Outdoor Fireplace [amazon]
Outdoor fireplace with spherical spark screen
Unobstructed 360-degree view of the fire
Large pivoting door with large handle for easy refueling
Sturdy steel construction with 30-inch-diameter fire bowl
Measures 30-1/4 by 32-3/4 by 34-3/4 inches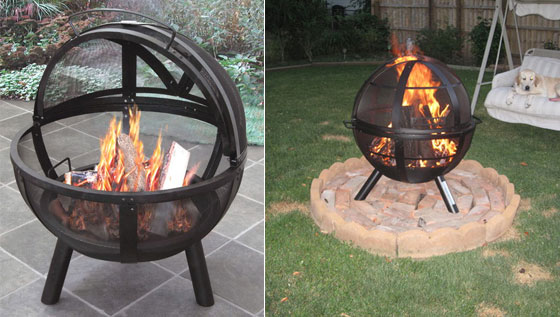 5. Star and Moon Steel Fire Pit [amazon]
Outdoor fire pit; charming backyard addition; can be carried to beach or campsite
Thick, cold-rolled steel shell; rustic finish; never needs to be painted
Star- and moon-shaped cutouts in shell enhance ventilation and add artistic touch
Includes: cooking grill, spark screen, poker, and waterproof storage cover; safety ring serves as footrest and carrying handle
Measures 28-1/2 inches wide and 18 inches high; weighs 65 pounds; 2-year warranty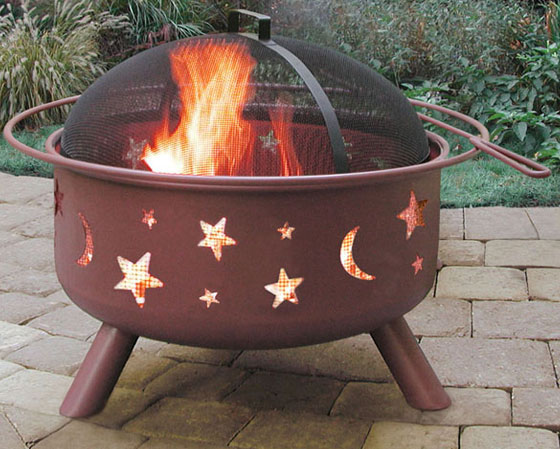 6. Rust Real Flame Zen Personal Fireplace [amazon]
Made from powder-coated steel.
Perfect for indoor and outdoor use
Real Flame Junior gel fuel sold separately
Holds one can of Real Flame Junior gel fuel.
Ships anywhere in the continental US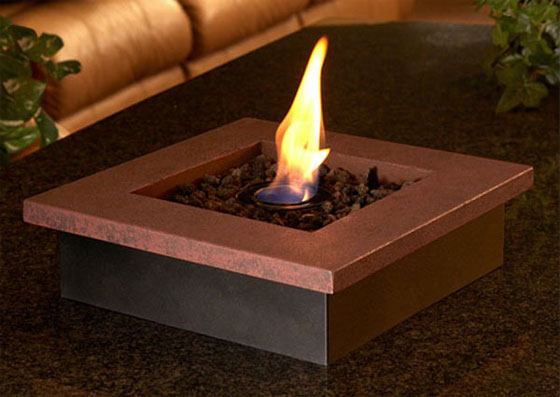 7. Strathwood St. Thomas Cast-Aluminum Fire Pit with Table [amazon]
All-weather round table with central fire pit
Made of durable, lightweight, rust-resistant cast aluminum in dark, flecked finish; easy assembly
Lid removes to expose recessed, bright copper 22-by-7-inch fire bowl
Black metal grate rests near bottom; mesh dome prevents sparks from flying
Table measures 42 inches in diameter by 22-1/2 inches high; weighs 44 pounds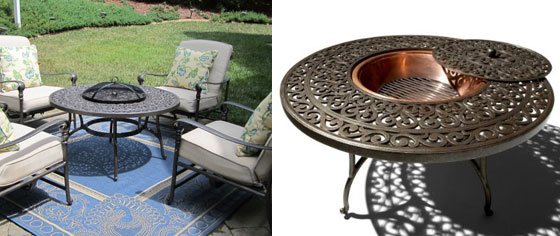 8. SEI Portable Indoor/Outdoor Fireplace [amazon]
Portable design moves anywhere
Holds 2 cans of fireglo gel fuel
No assembly required
24-Inch W by 8-1/4-inch D by 20-1/4-inch H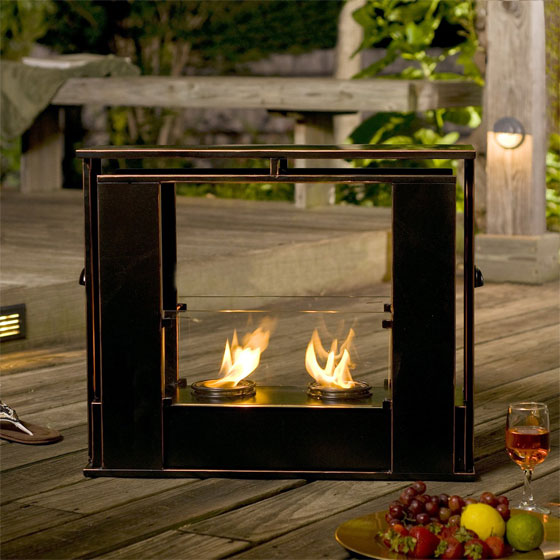 9. The Aspen Outdoor Fireplace [amazon]
Large 25-inch square fireplace
Sturdy all-steel construction
Easy access front door panel with latch
Large removable ash drawer will handle multiple fires between cleaning
Strong tubular legs with angled feet for stability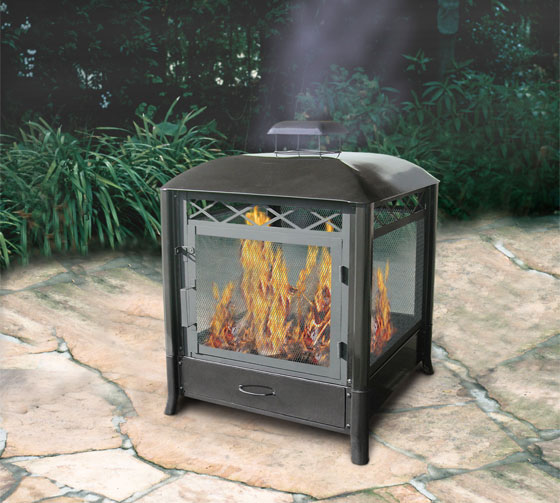 10. Indoor/Outdoor Floor Standing Ethanol Fireplace [amazon]
High-style, Contemporary Stainless Steel Bio-fuel Wall Mount Fireplace
Ventless, needs no chimney, no gas or electrical hook-up
Mounts on virtually any wall surface
Burns bio-ethanol liquid fuel up to 5 hours per liter
Burns smokeless, odorless, non-toxic, non-polluting, no soot or ash to clean up