The sun has finally started to shine and people are once again flocking to the beach. The blue ocean, the silky soft sand and a lovely panorama around, what else one wants. Wondering what the hottest gadgets for the beach are so you can enjoy the best beach holiday. From technology gadgets to beach carts with large wheels to HandTrux Shovel, everyone loves to own the latest gadgets for the beach, and here are ten of our favorite gadgets to take with you on the sand this summer. And click to see our last year's beach gadgets.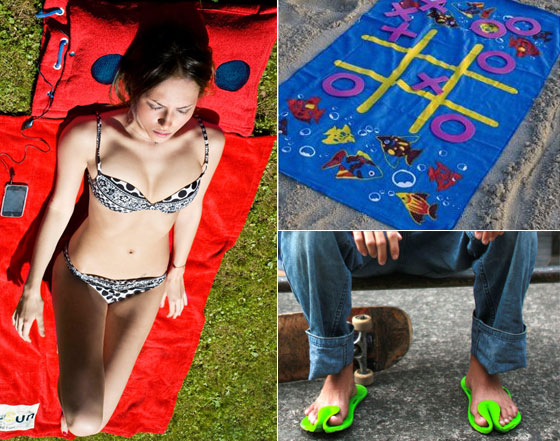 We are a participant in the Amazon Services LLC Associates Program, an affiliate advertising program designed to provide a means for us to earn fees by linking to Amazon.com and affiliated sites.
1. Hi-Sun backpack Beach Towel with Speakers [discontinued]
Just plug in your iPhone, mp3 player, or any other audio source and enjoy your favorite music at the beach or near the swimming pool. Powered by a rechargeable battery, these speakers will last for hours.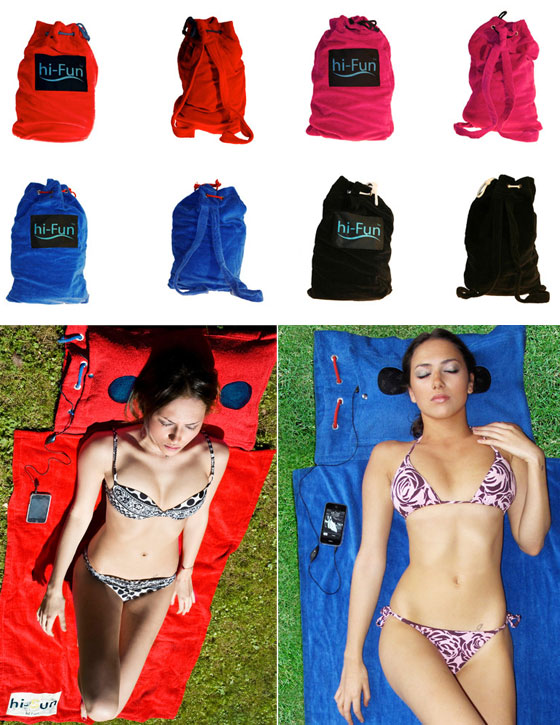 2. HandTrux Shovel [buy on amazon]
Turn your tyke into the action figure of his dreams with an ingenious, slip-on shovel that lets him bulldoze through playtime! Ideal for unleashing the joys of backyard building, beach digging and sister teasing. Bring them to the beach for easy scooping and sand-castle building.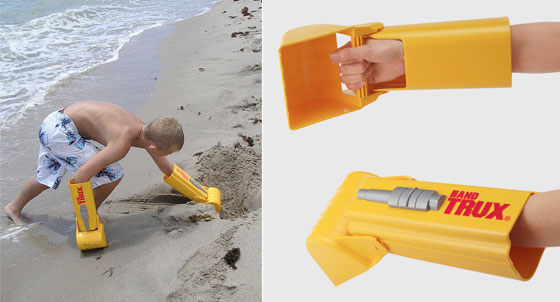 3. High Tide Heels [link]
What can you wear on your feet to the beach that will set you apart from the crowd? High Tide Heels. These shoes, a combination of high heels and flippers. It is kind of bizarre but interesting design.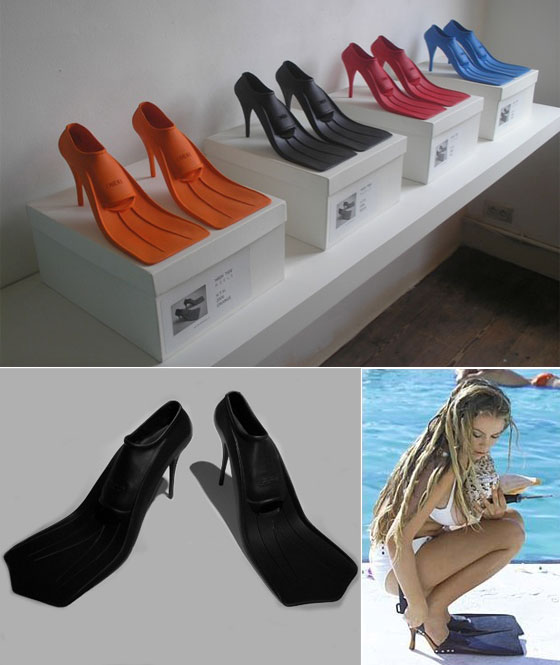 4. Uncovered Summer Slippers [link]
These uncover slippers will not only keep your feet sweat-free in the summer but also guarantee a lot of curious look from fellow pedestrians with its unconventional design. The rounded slot that fits snugly into your toe cleavage is the only connection that stops you and your beach footwear from flying off your feet.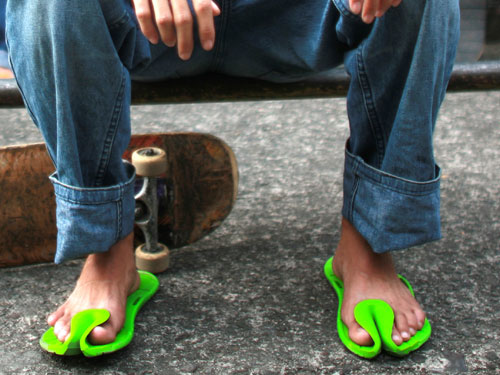 5. Tic Tac Toe Beach Towel Game [buy on amazon]
Spice up the Beach Party with Beach Party Favors! Complete your beach party or day at the beach with a beach towel! The beach towel game is a fun and entertaining party favor for a day at the beach or your backyard beach party. 48 1/2″ long and 28″ wide beach towel. Beach towel has tropical fish and tic tac toe board design. Towel comes with five foam x's and five foam o's to play tic tac toe. Playing pieces are 5 1/4″ long and wide.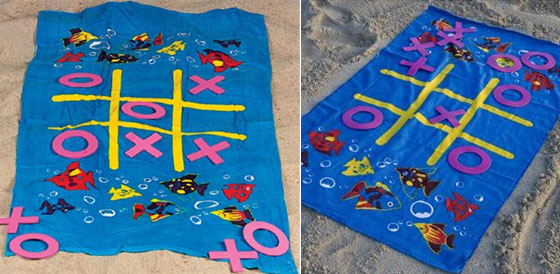 6. Rio Beach Portable Sun Shelter [buy on amazon]
SPF 50 sun protection factor for a full 8 hours of protection. The only product of its type that's reommended by the Skin Cancer Foundation
Lightweight, aluminized coated and washable, 75 denier polyester fabric
Two interior pockets, two exterior zip windows
Inclused carry bag with shoulder strap
The shelter measures 9 ft wide x 4.5 ft high x 4 ft diameter

7. Solar Powered Sound System for iPod and iPhone [buy on amazon]
Sun and beach waiting just around the corner and now is able to revive 80′s boombox-based beach parties. Eton Soulra XL for IPAD and the iPhone comes with a solar panel that charges the iPhone in 4 hours and gives 5 hours of play (depending on sunlight and power levels, of course). The 3 kg heavy speaker dock with 8 speakers and 22W output with bass boost and charges its internal battery in 5 hours in the sun.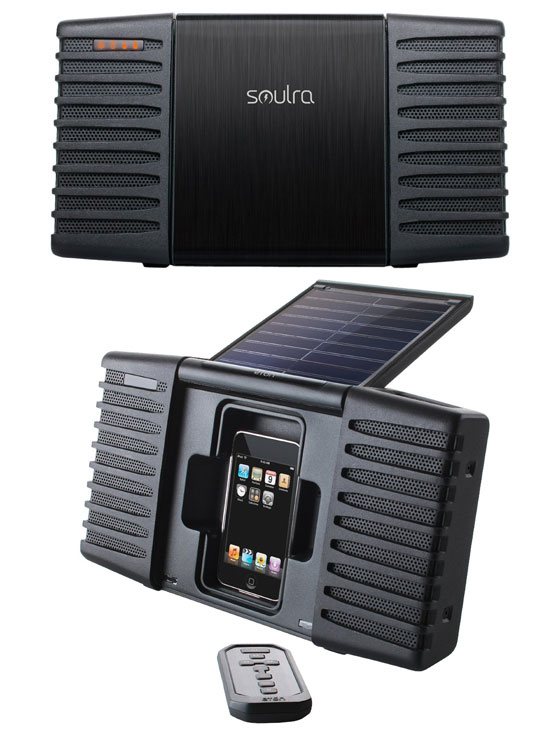 8. Y-ply Beach Rests [link]
The Y-PLY is a brand new outdoor seating and lying support designed in France. Its multiple uses (back, headrest, pillow) allow you to sit or lie comfortably in various positions. A stylish portable and lightweight accessory, it is designed to become a must-have accompaniment to the Beach, Picnic or Park this Summer.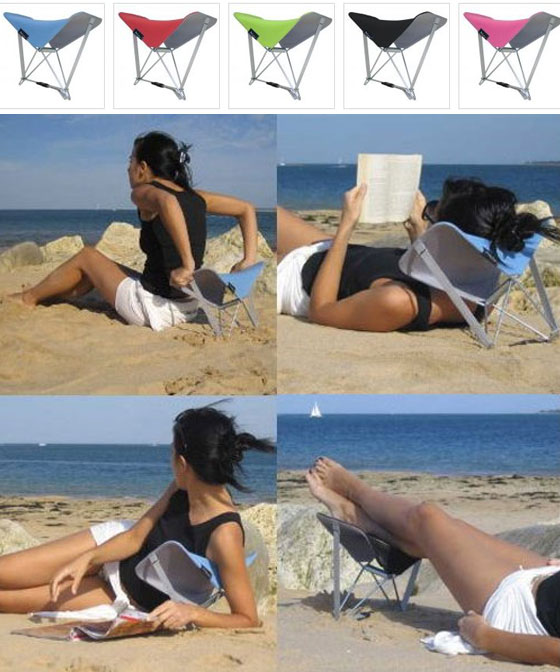 9. Callpod Fueltank DUO Rechargeable Portable Power [buy on amazon]
What's a beach lover to do when halfway through the day, all your gadgets run out of power? The Callpod Fueltank may be able to help you out – its large internal battery and 2 charging ports can fully charge your gadget(s), and keep them running for the rest of the day. Power tips are available for almost every portable gadget out there, and the unit can be recharged using the included AC adapter or the awesome Chargepod.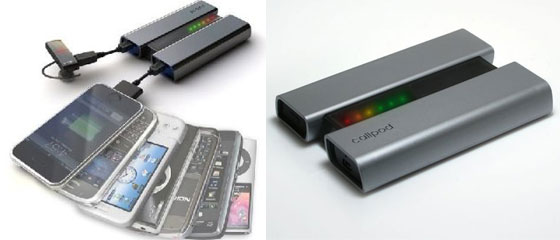 10. Liquid Image Wide Angle Scuba Series HD Camera Mask [buy on amazon]
Keep your hands free as Scuba Dive! This is the world's only HD (1280×720) Wide Angle Scuba Dive mask that has an integrated waterproof digital video camera plus photographs at 5MP.
720p HD Quality Video 1280×720 @ 30 fps. Micro SD/SDHC Card Slot for external memory up to 32 GB (SD/SDHC card not included). Photo & video editing software included. Light attachment included – Lights sold separately. Carrying Case Included.
Operates to a depth of 130ft / 40m and eliminates the need to hand carry an underwater camera. Lever style buttons are easy to use with diving gloves. The 135 degree Wide angle lens caputres all the action underwater.
Ideal for snorkeling and scuba diving.
Connect camera to your computer with the USB cable provided. Download the images and video to your computer to email or print. 5.0MP images. RCA Cable provided for HD TV Playback.