When talk about stamp, the first impression come into your mind might be the postage stamps on your envelop. While in tody's post, we will present you some more interesting stamps which more than make a distinctive mark on the paper. Thanks to those creative designers who give a new life to our old rubber stamps! Now, take a look at the 10 Innovative Stamp Inspired Designs, and hope you enjoy.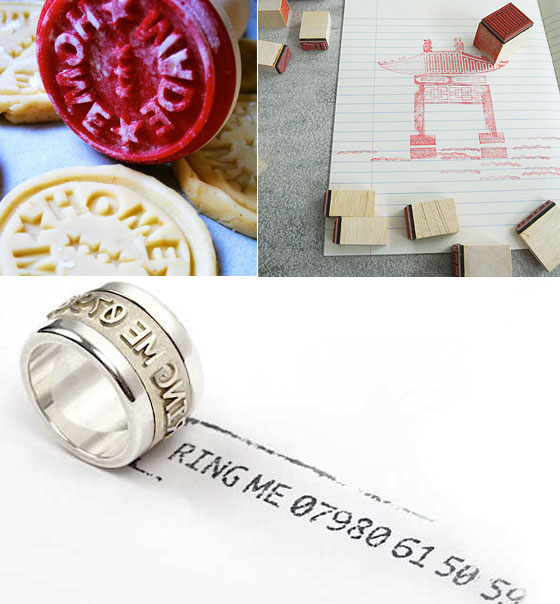 We are a participant in the Amazon Services LLC Associates Program, an affiliate advertising program designed to provide a means for us to earn fees by linking to Amazon.com and affiliated sites.
1. Stamp your Photo [designswan]
Is that will be fun if your digital camera that doubles up as a rubber stamp? As of now digicams offer a variety of options and modes (sepia, landscape etc.) to take pictures and edit them. Stampy Digital Camera gives you the option of creating a rubber-stamp version of your photograph, so that you stamp it onto any sheet of paper or surface.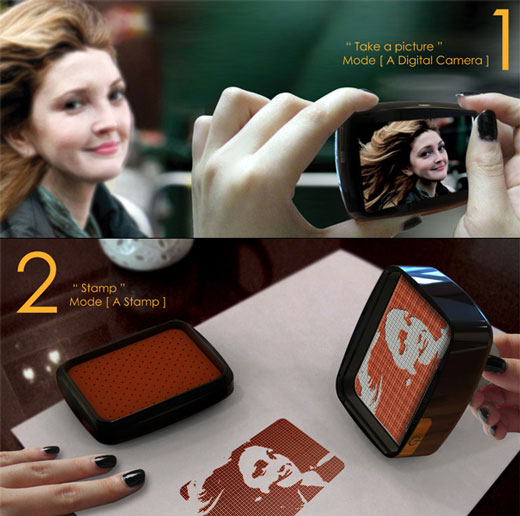 2. MUJI Funny Face Stamp Set [source]
Create funny faces with this set of twelve wooden rubber stamps, one blue inkpad, and one black inkpad packaged in a wooden box.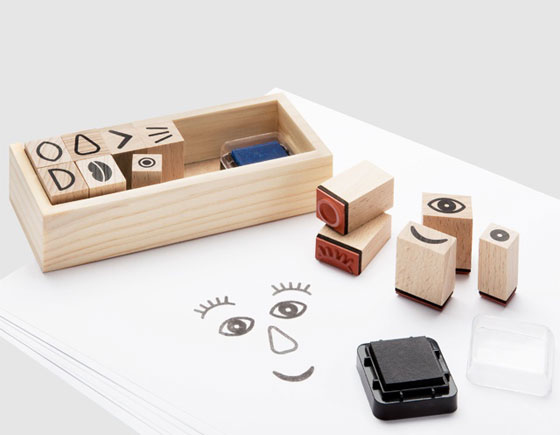 3. HOLY TOAST! – the visionary bread stamper [buy on amazon]
In the beginning…there was bread. Ho hum. Make that boring bread an inspiration by embossing it before you toast! Our easy-to-use Holy Toast stamper always makes a good impression.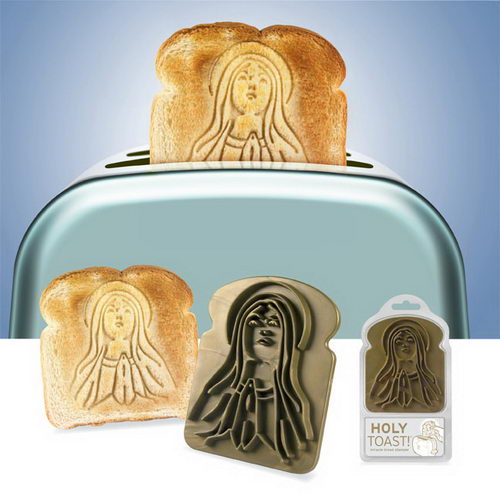 4. Kaoiro Stamp [designswan]
"Kaoiro" (which means "facial expression" in Japanese) is Japanese emoticon stamp pretending to be the date stamp. This stamp that mixing digital culture with a old style stationary has 7 belts and around 20 symbols.
You can create real kaomoji (Japanese emoticon) of 2000 or more by combining them. If you always have it ready on your desk at school or office, you can share your emotion to your lover in real world with a secret .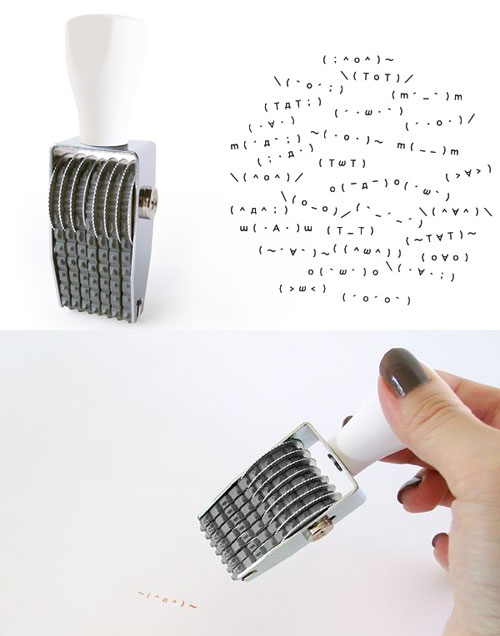 5. Chinese Architecture Stamps [designswan]
This stamp set recapitulates the elements of Chinese traditional architecture, such as ridge of a roof, lintel of door and ridge animal. you can create your own Chinese architecture!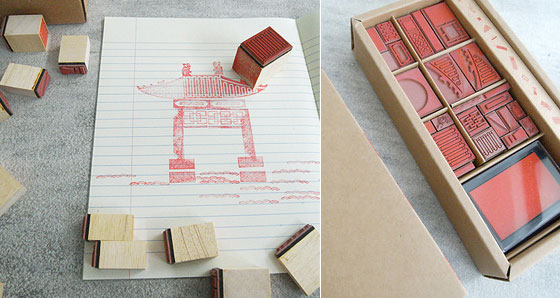 6. Deep Impression Rose Shaped Cookie Stamp Press [buy on amazon]
This is a cookie press/ stamp in a shape of a beautiful rose with a deep impression. It is slightly smaller than 1.5 inches wide and will make delicious cookies that look delicate and elegant. Makes cookies about 1 inch wide.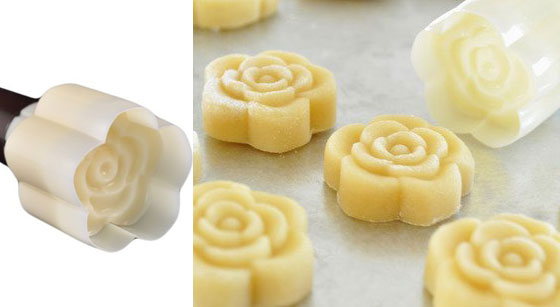 7. Baby Stamp [designswan]
They are original stamps that engraved baby's tiny handpring or footprint in real size. Not only using a simple stamp that can be stamped on papers and letters, but also they can be used for lifelong memorial such as birthday present, baby gift and more.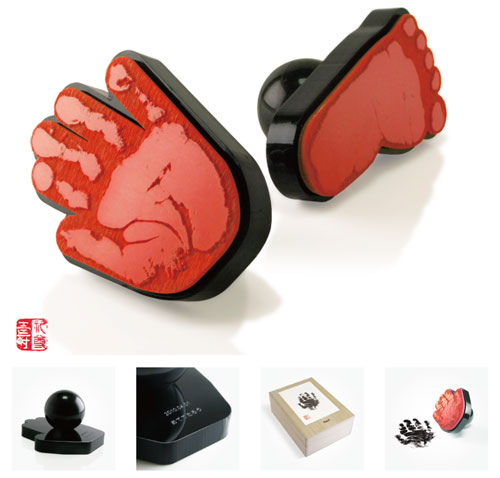 8. Stamp Ring [source]
Remember me ring lets you leave an impression of your phone number. All you need to take out with you is a tiny ink pad to make it work. When you see a boy or girl you like just rotate the ring on the ink pad, and in one slick move roll it up the arm, (of whatever body part is available to you) of the person you desire.
9. Jailbreak Collective Like and Dislike Stamps [buy on amazon]
Set of two stamps – for every occasion.
Self-inking, for your convenience.
Set includes one of each stamp.
Dimensions: 3″ x 1.25″ x 2.5″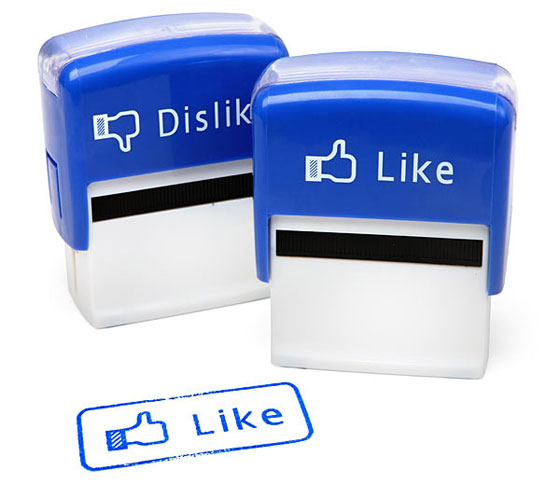 10. Home Made Cookie Stamper [buy on amazon]
Imprints cookie with 'home made'
Removable silicone rubber stamp for easy washing
Wooden handle
Stamp measures approximately 2.8-inches diameter
Announce where your cookies came from