When comes to October, consciously or unconsciously, people started to gather all the things they need for upcoming Thanksgiving and Halloween. There are many symbolic items related to these two holidays but I think nothing can compete with pumpkin. And unlike other creepy stuff like spider or skull, most the pumpkin inspired products in the article can be used in other occasions as well. For example, my kid will love a pumpkin shaped pancake and I will love to add that fun pumpkin mug into my mug collections.
Ceramic Pumpkin Baking Bowl
This Pumpkin inspired bowl will add a festive accent to your table or buffet, perfect for serving stuffing, squash, casseroles, as well as desserts and vegetables, and transition beautifully from oven to table. High-fired ceramic with a scratch-free glaze for durability and uniform heat distribution, so foods bake evenly, meanwhile retain heat and won't absorb moisture.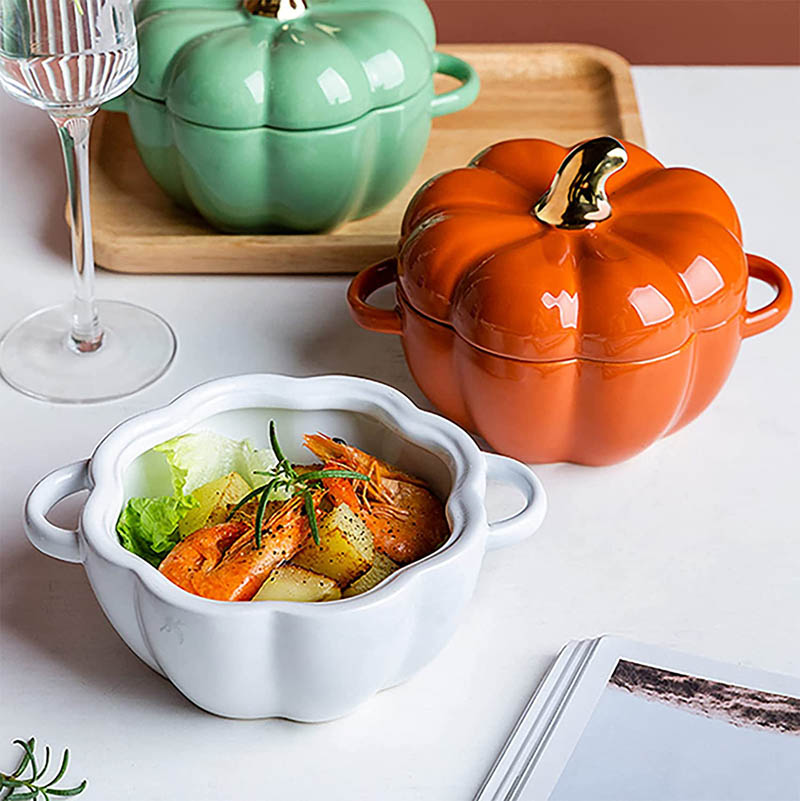 [buy on amazon]
Pumpkin Tapping Kit
Want to stand out at your next party? Ditch boring plastic pumpkin kits. Go with this super unique pumpkin spout kit that you can within minutes install on any hollowed out pumpkin. Stainless steel spigot and coring tool pictured are included.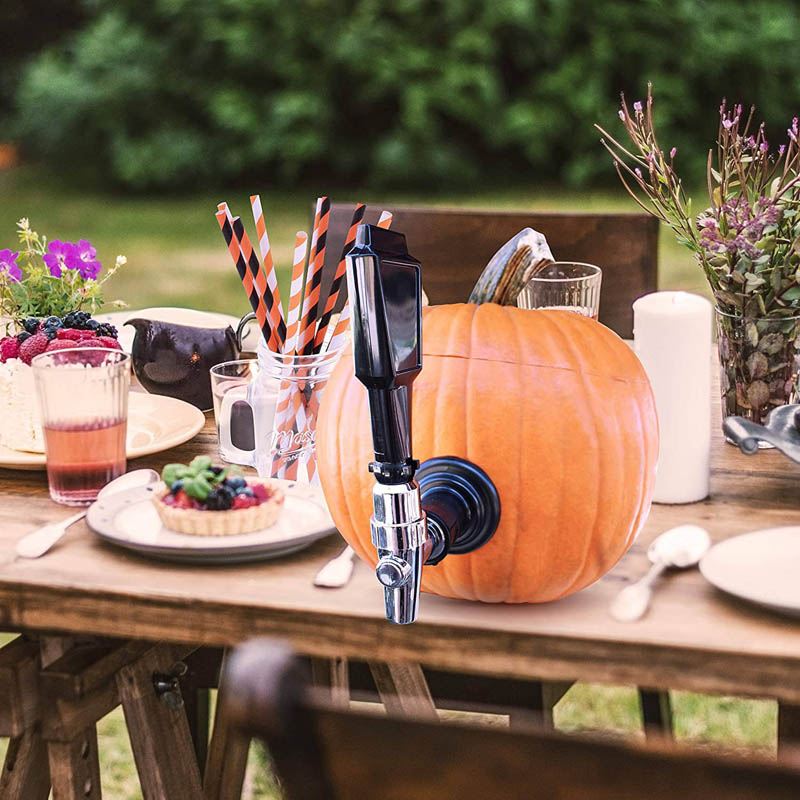 [buy on amazon]
Safe for use in the microwave, oven, refrigerator and dishwasher. Use simple, clean simple also, is a very practical product in the kitchen.
Pumpkin Luminary: Metal Candle Holder for Halloween Decoration
Let the Desert Steel Orange Squatty Pumpkin Lantern, 14 by 15-Inch be the center of attention throughout the season. Place a light or a candle beneath it to see the glowing striations and add warmth to those autumn evenings. This maintenance free adornment is perfect for any walkway or patio. With its durable, all-weather steel construction, this lantern is built to withstand rust and harmful UV rays that would otherwise diminish its coloring. The patina finish adds lifelike color and better protection against the elements.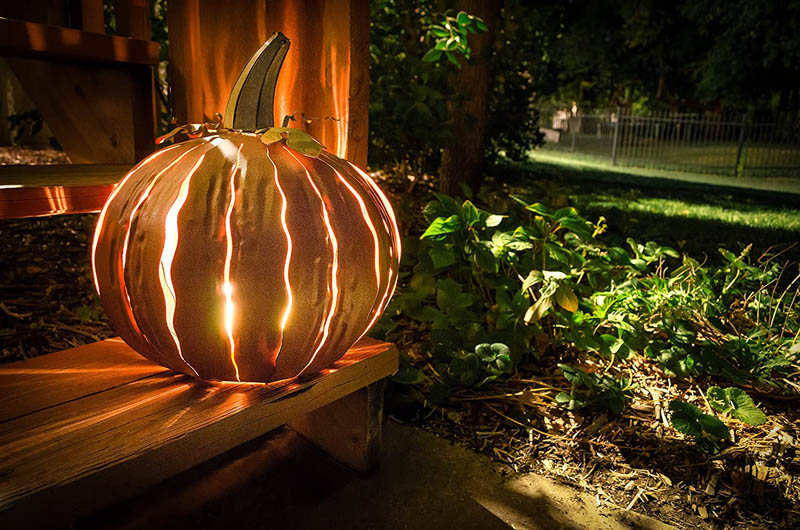 [buy on amazon]
Harvest Pumpkin Bowl With Lid
This Autumn season, dish up soups, stews, dips, chili, and more in this unique small Harvest Pumpkin Patch Bowl. This stylish stoneware serving bowl is pumpkin shaped, hand-painted in an elegant off white cream color, and has a lid that can be lifted by the stem on top. Obviously, it is perfect for serving up spooky pumpkin soup and other gourmet Halloween concoctions, but also make cool serving dishes on a Thanksgiving table as well.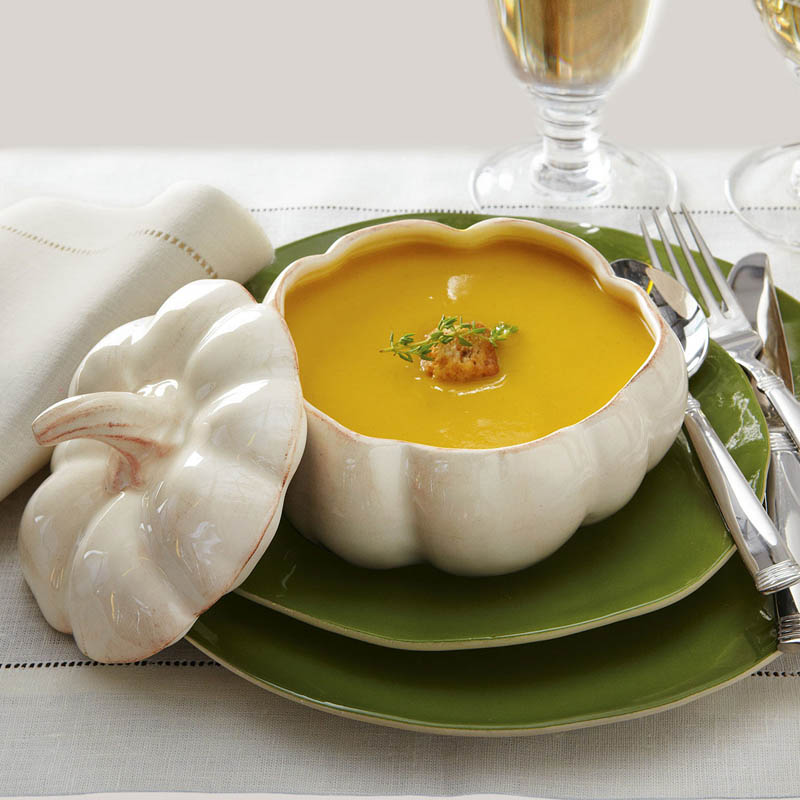 [buy on amazon]
Pumpkin planter
Create a festive plant display this fall with this decorative pumpkin planter. The brightly glazed ceramic planter is the perfect size for small plants and succulents, or even for use as a candy bowl for your favorite wrapped candies. The mini pumpkin pot measures 5″W x 3″H and does not feature a drain hole.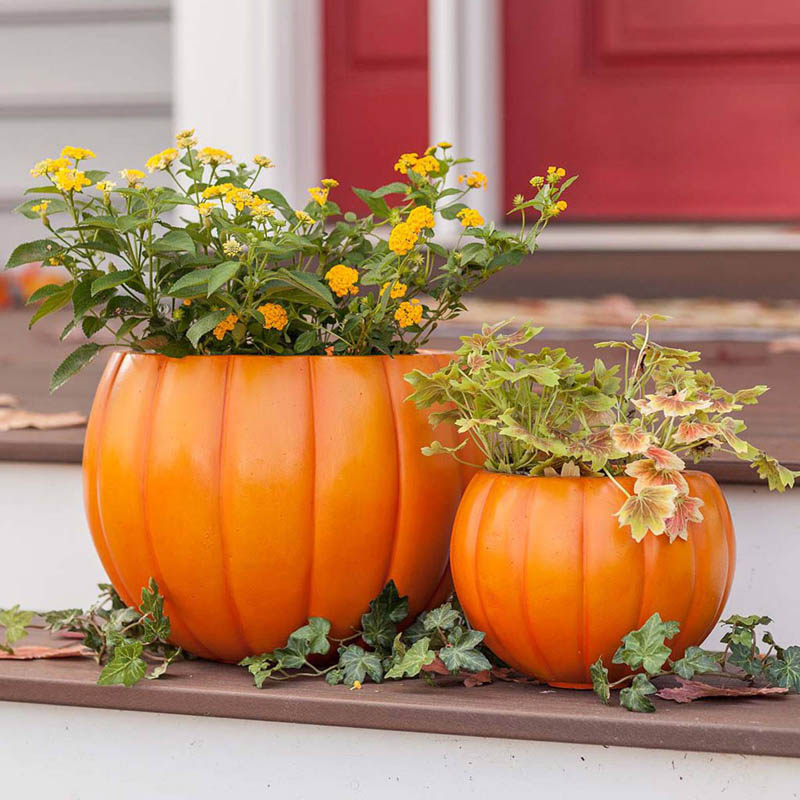 [buy on amazon]
HearthSong Spider Pumpkin Appendages
Take pumpkin decorating to the next level with Spider Pumpkin Appendages! Now you can transform any ordinary gourd into a spooky, creepy spider (no knives or messy pulp involved). The 12″L "hairy" legs bend easily into any kind of creepy position-make your arachnid stand up tall, or stretch him out wide. Insert eyes and palps into a real or artificial pumpkin and let the good-natured frights begin! Legs and palps are made of bendable metal covered in realistically detailed foam, making them super easy to shape into any position.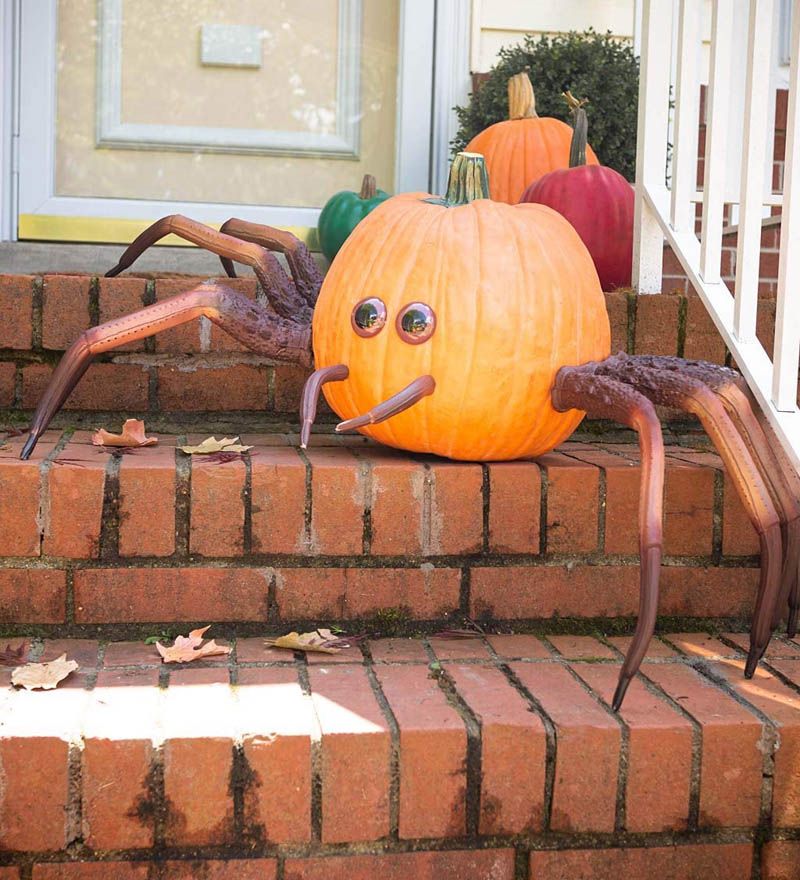 [buy on amazon]
Pumpkin Mini Pancake/Waffle Maker
Craving blueberry waffles or potato pancakes? With the Dash mini waffle maker, you can make single serve dishes in less than three minutes. The nonstick surface allows you to perfectly cook and Brown whatever is it you make, and is a fun activity for both adults and kids! With the special pumpkin mold, you can now make pumpkin Pancake Easily.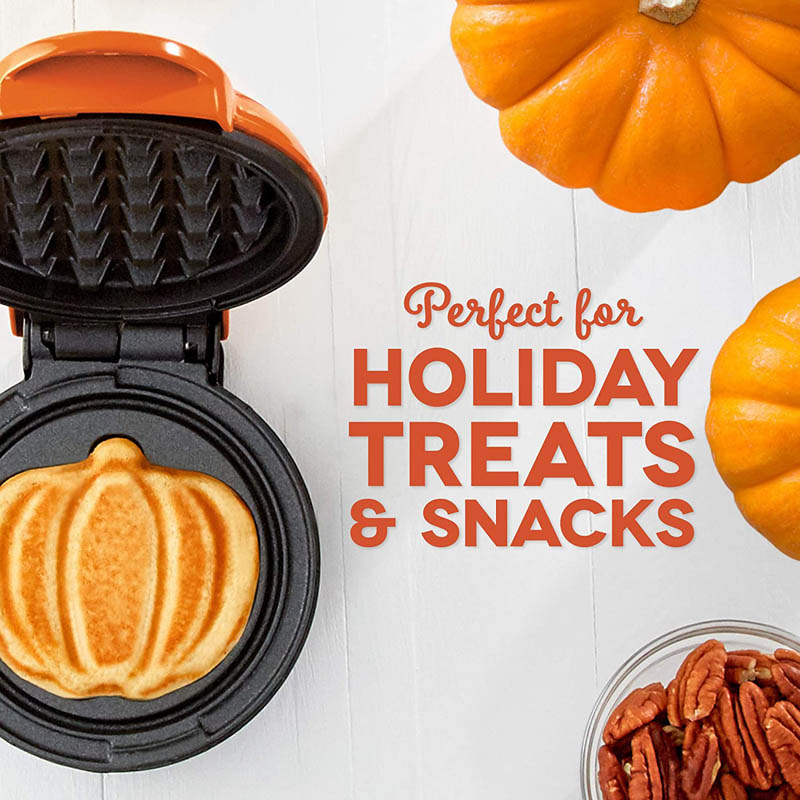 [buy on amazon]
Pumpkin 3D Mold
Made of very durable, non-stick silicone. The material is resistant to high and low temperatures, durable and easy to keep clean. The silicone mold can be inserted into the fridge, freezer, oven or microwave oven, and after removing the ready-made baking – easily washed under running water or in a dishwasher.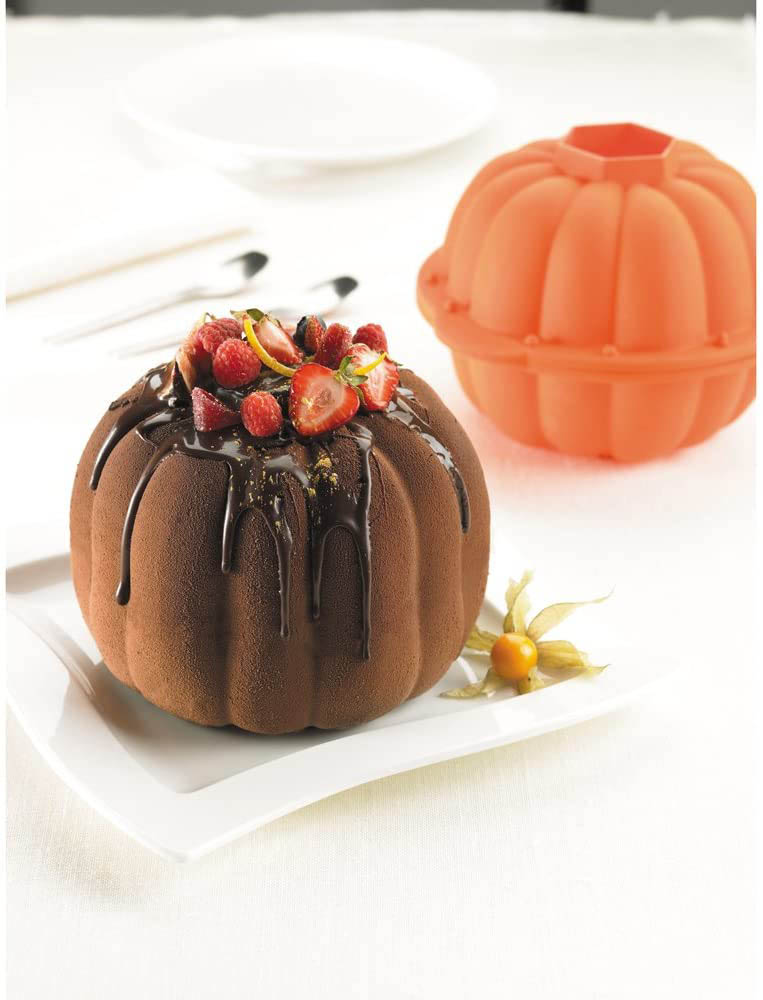 [buy on amazon]
Pumpkin Mug with Lid
This perfect sized Coffee mug is available in 300ml. Sturdy pumpkin inspired ceramic cup with large easy grip handle. The Pumpkin coffee mug is sculpted in 360 degrees, so this 3D mug is fun from any angle.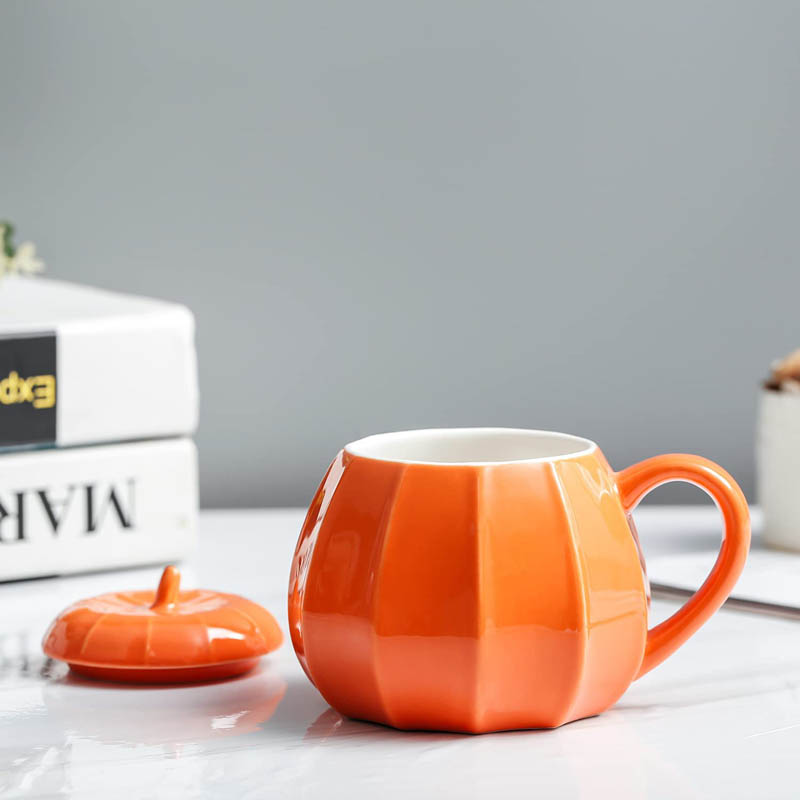 [buy on amazon]
Pumpkin Teapot
Beautifully finished
High quality ceramic construction
Comes nicely packaged, makes for a great gift
Item Package Weight: 1.0 pounds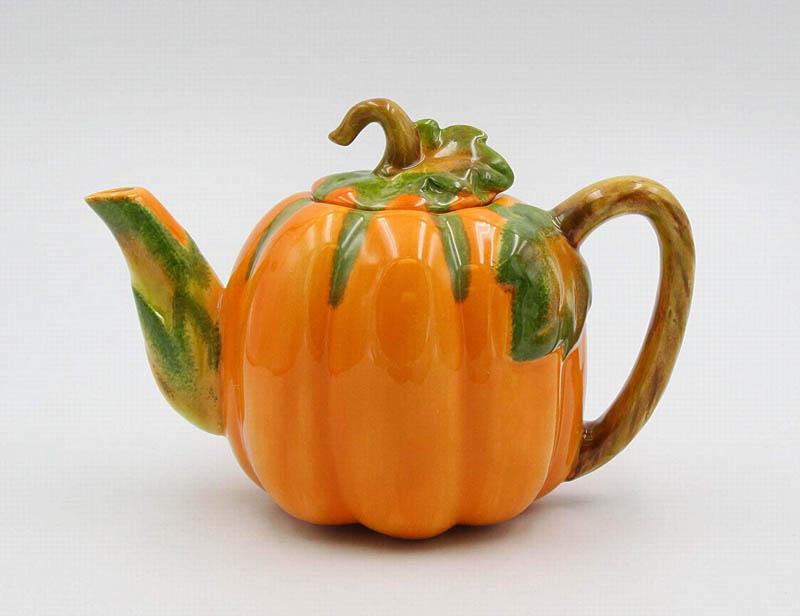 [buy on amazon]