For growing families, a shared kids room might be unavoidable. No matter it is because there is a new baby on the way, or you want to encourage your kids to bond and learn about sharing/caring, or you just need more space, there are many reasons to opt for a shared kids bedroom.
However, it can be no fun for kids to share a bedroom. Hence, before putting your kids into a room together, it's important to spend time thinking about how the room will be laid out. A shared kids bedroom is not as simple as put a bunk bed. You kids will do a lot of things inside their room – play, learn and of course rest. Hence, a well designed shared room is very important. The room should not only do they look great, but they are super functional too.
If you are facing the challenging to set up a shared kids bedroom, check below cool examples for inspiration.
Symmetrical bedroom
These symmetrical design evenly split the room into half. Kids will have separate beds, storage and studying area. And since it is symmetrical, so it is quite fair for each kid to own individual space in a shared room. This type of room is more suitable for big kids who might have different schedule of learning and sleeping.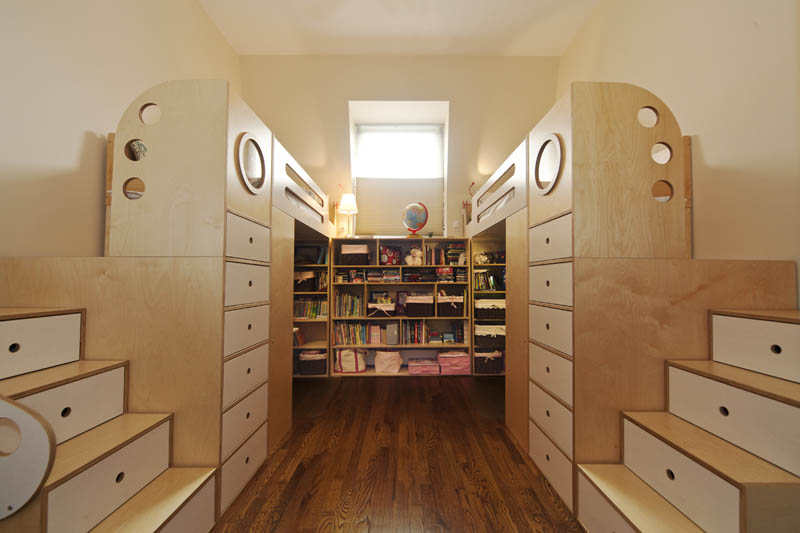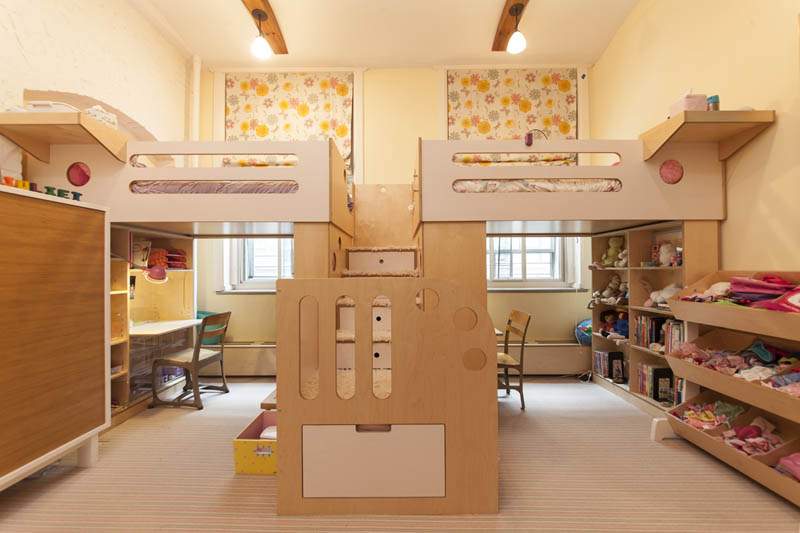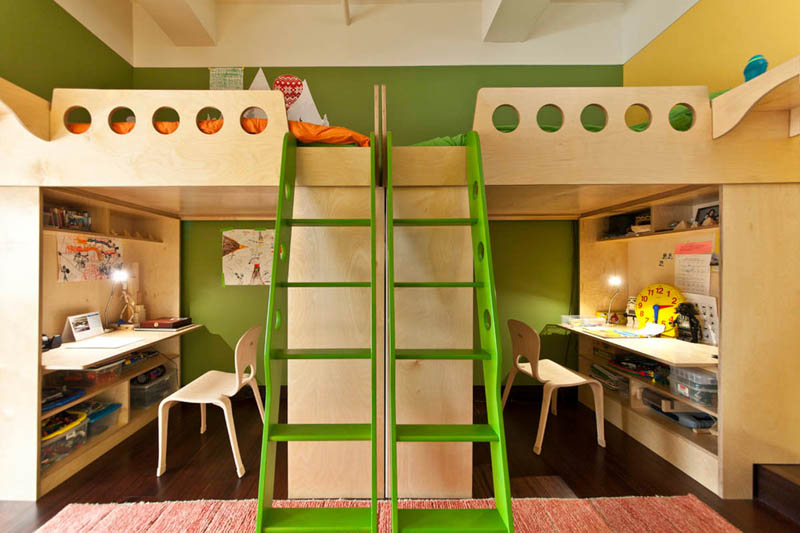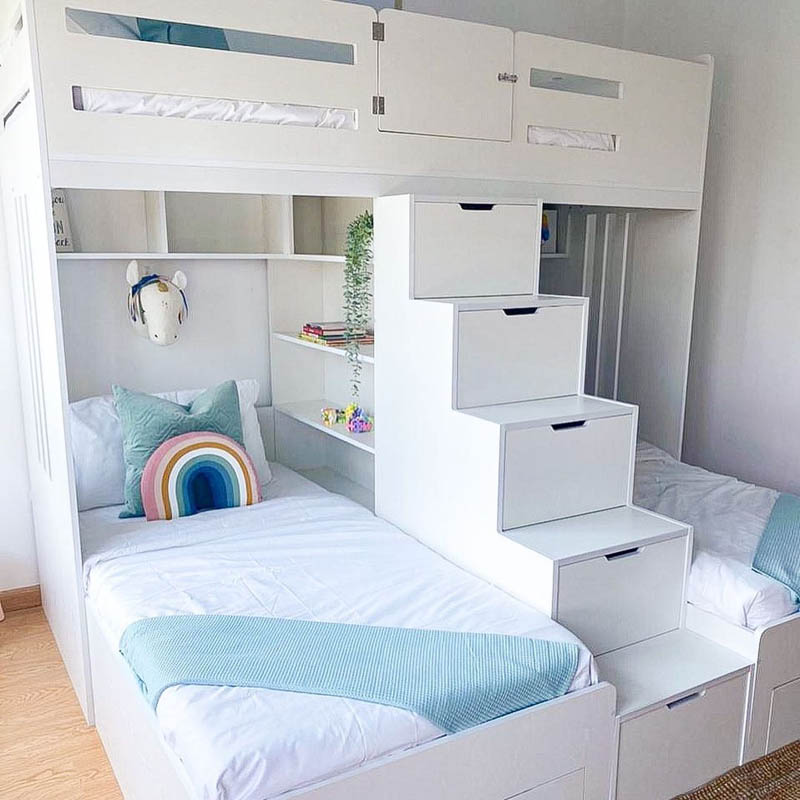 Functional related bedroom
This type of room usually put furniture with same purpose together. Like side by side bed or a shared studying area. This layout might be more suitable for kids at the same age when they have similar schedule. And since the furniture are grouped together, it might mean there is more shared area in the room common purpose.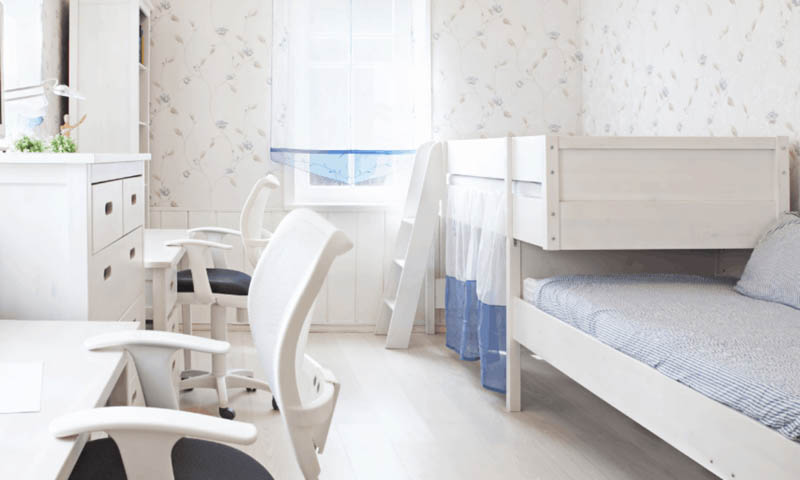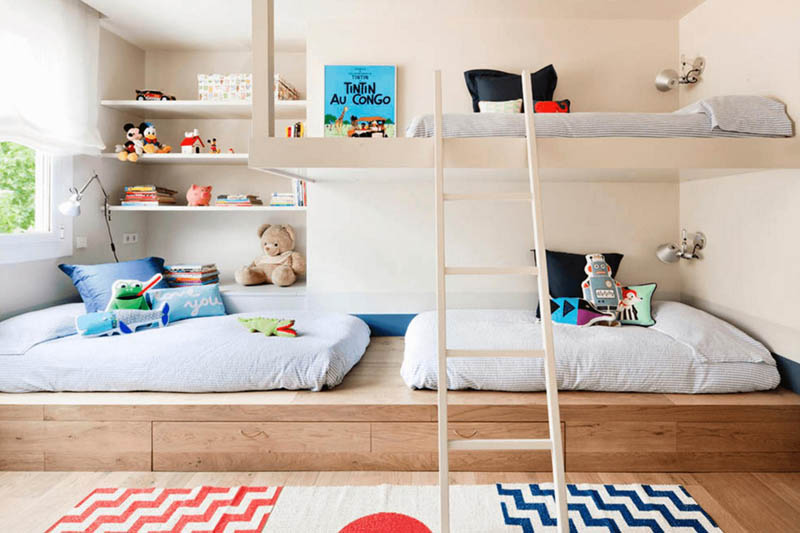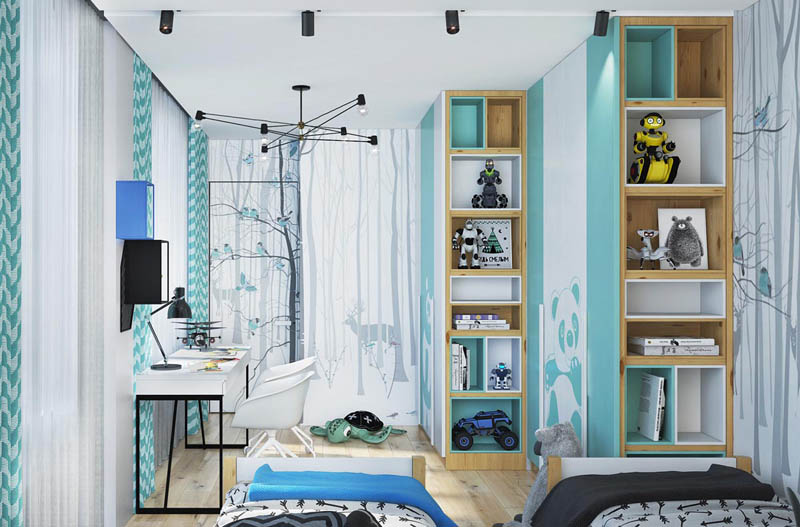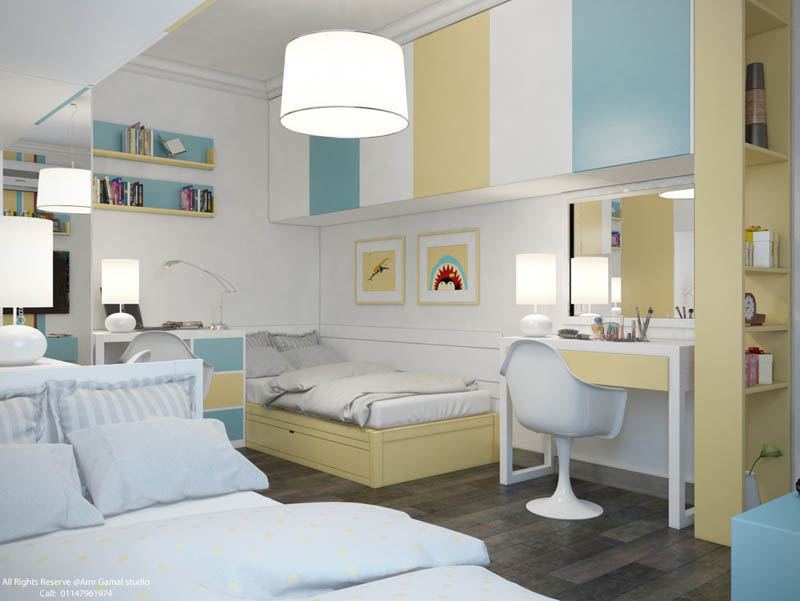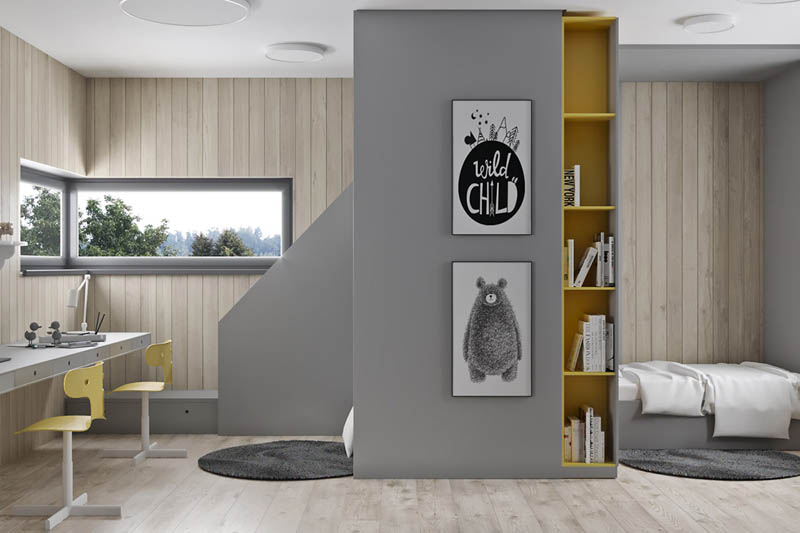 Bunk bed is a saver for small room
Bed usually takes most of the space in a room. If the shared room is small, then a bunk bed is the rescuer. By stacking beds together, you can save quite a lot space to place other furniture. Moreover, many bunk beds comes with storage which are extremely useful.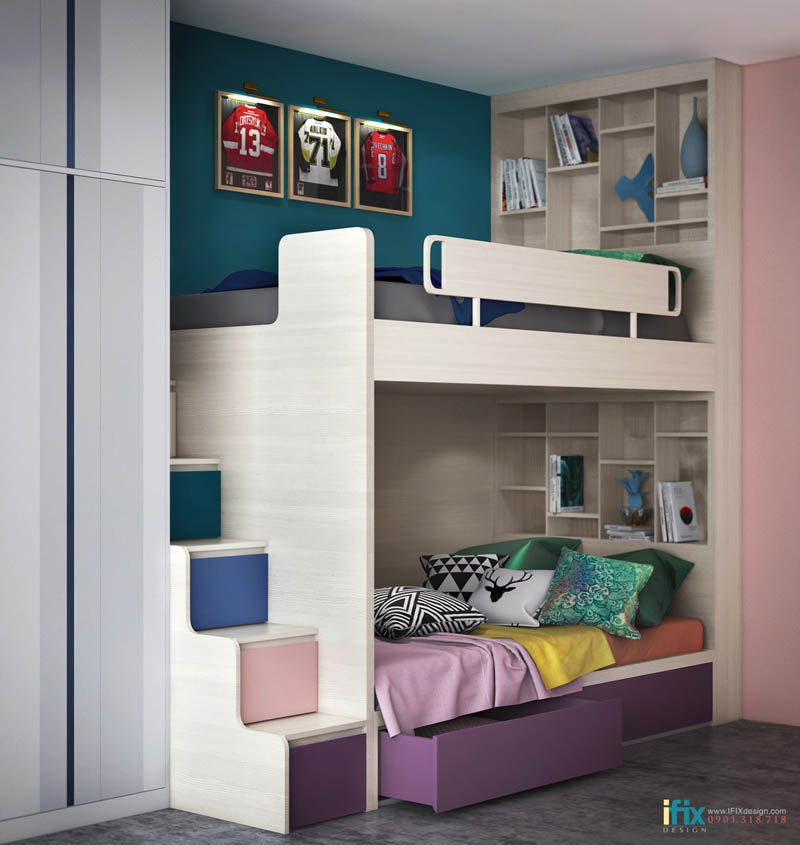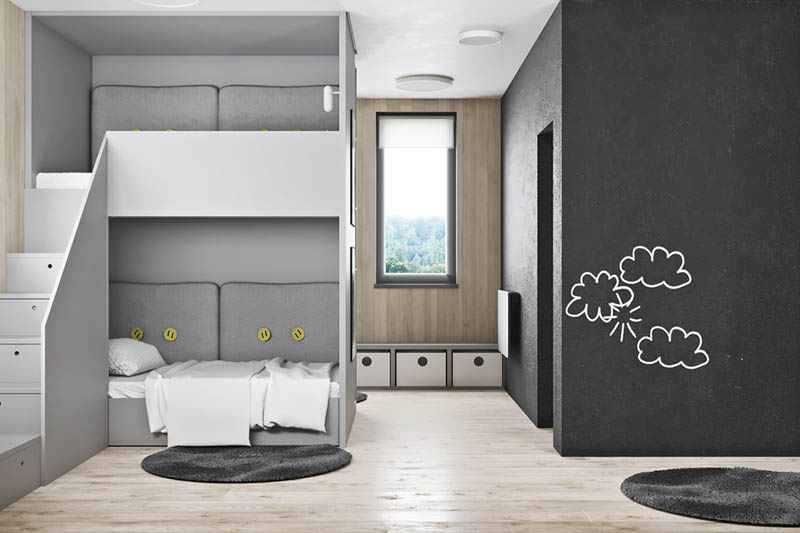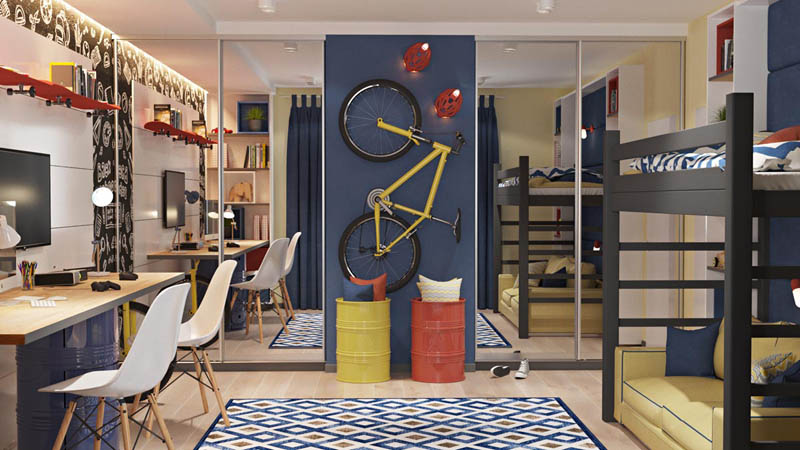 Find a Room Divider
Give your kids a little privacy while also adding extra bedroom storage with a room divider. A bookshelf, for example, can be placed in the center of your kids bedroom to divide it in half and give them their own distinct space.
Of course there are many other custom furniture for shared bedroom, such as trundle beds. I won't say it is a bad idea but personally, I won't consider that. If shared room is a necessity, I will try to keep the privacy and individuality.