Halloween is creeping around the corner, and it's time to spookify your space! What better way to create a hair-raising atmosphere than with eerie Halloween hanging decorations that bring chills down your spine? We've scoured the spookiest selections to give you a glimpse of what's out there. These ghoulish delights come to life with creepy screams, terrifying motion, and hauntingly realistic features. Your Halloween decor wouldn't be complete without these shiver-inducing additions. Are you ready to embrace the thrill? Let's dive in!
Animated White Faceless Ghost
The hanging faceless ghost features a shinning body and creepy scream.
Activated by sound above 85 dB or tapping, it creates a horrifying atmosphere.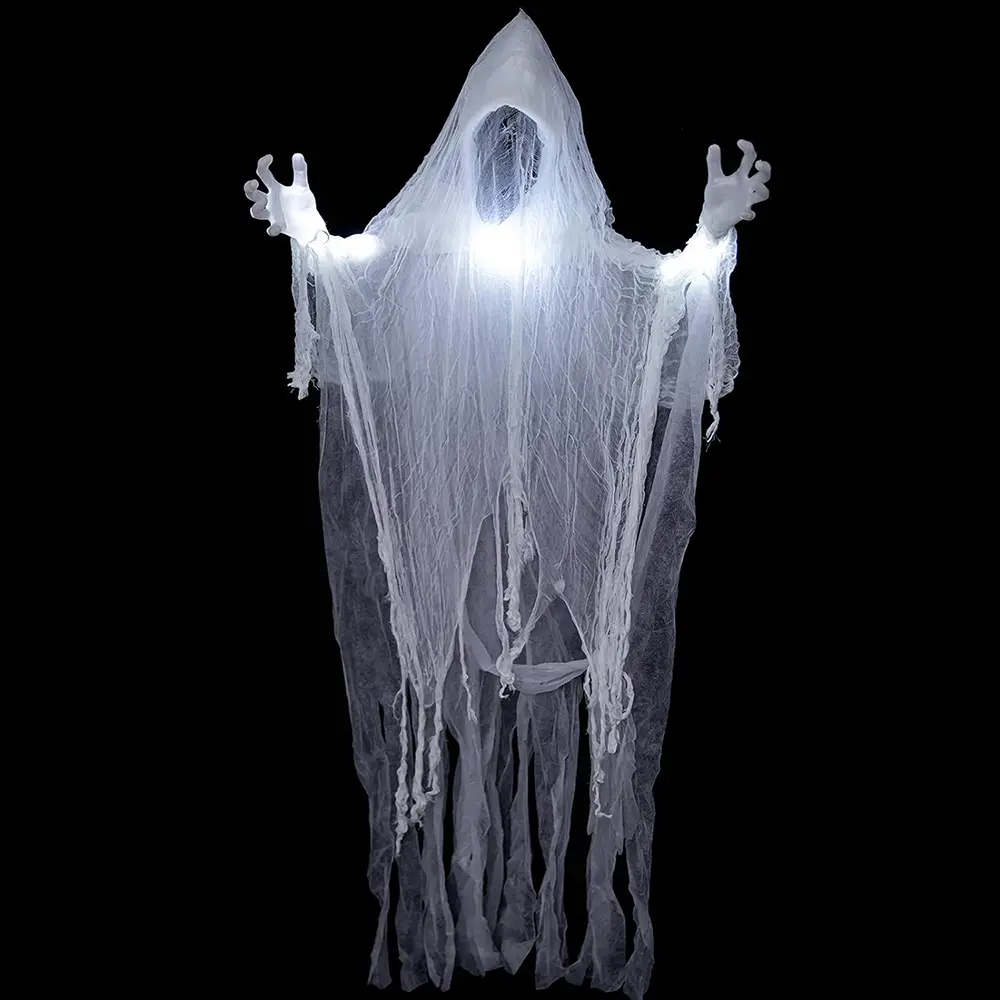 [buy on amazon]
Animated Talking & Shaking Scary Clown with Chain
This large life-size clown ghost with chain is perfect for Halloween.
Made of high-quality latex, plastic, and fabric, it's both environmentally friendly and non-toxic.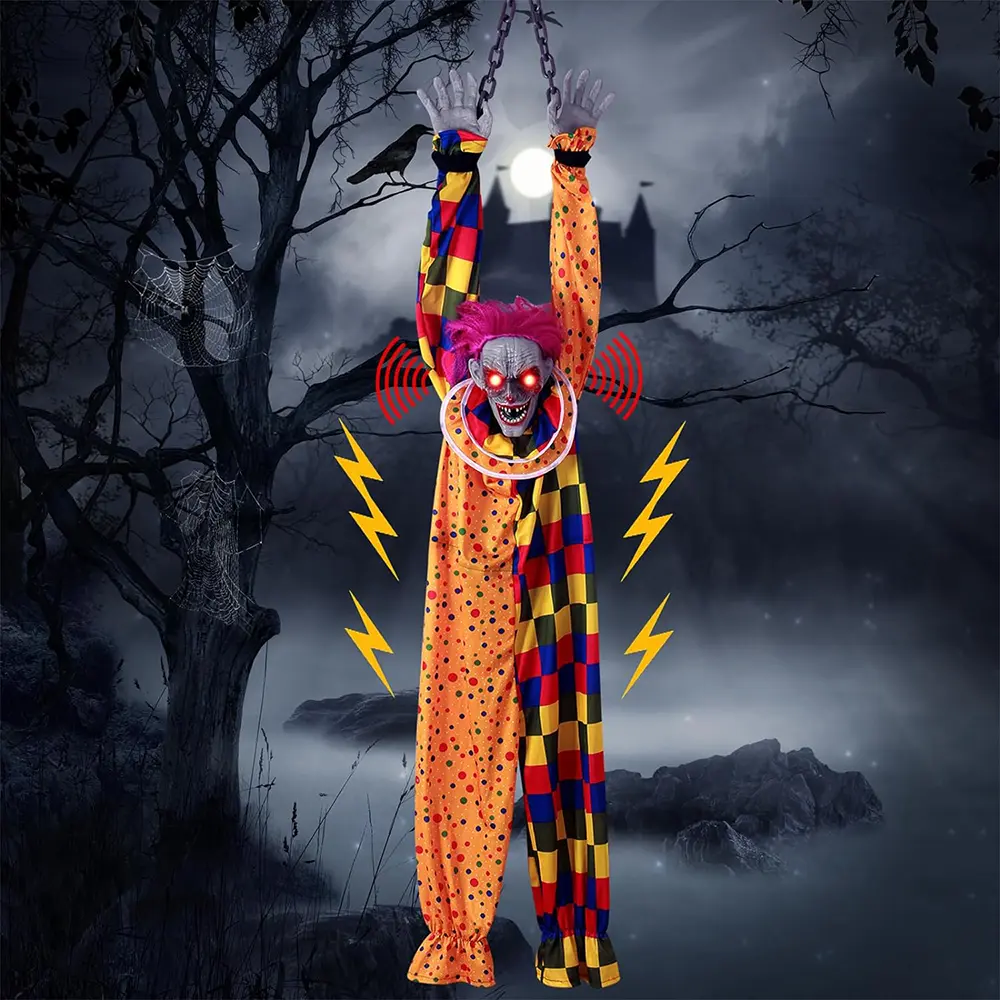 [buy on amazon]
Halloween Decor Creepy Animated White Princess
The 50-inch hanging princess has shinning eyes and a creepy scream.
Lightweight and easy to hang on fences, trees, and gate entrances.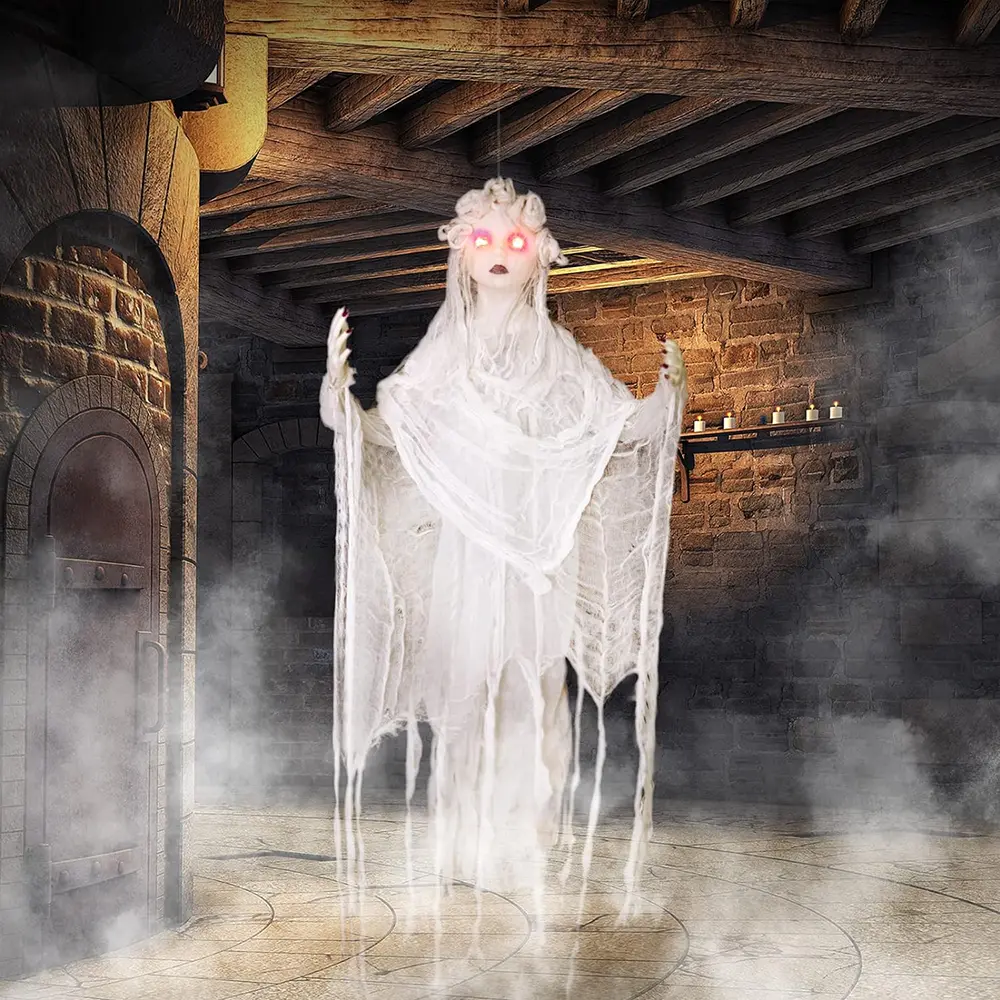 [buy on amazon]
Halloween Climbing Zombie Decorations Outdoor
Measures 59 inches in height with a 40-inch arm span.
Made of lightweight and solid materials, it's easy to store.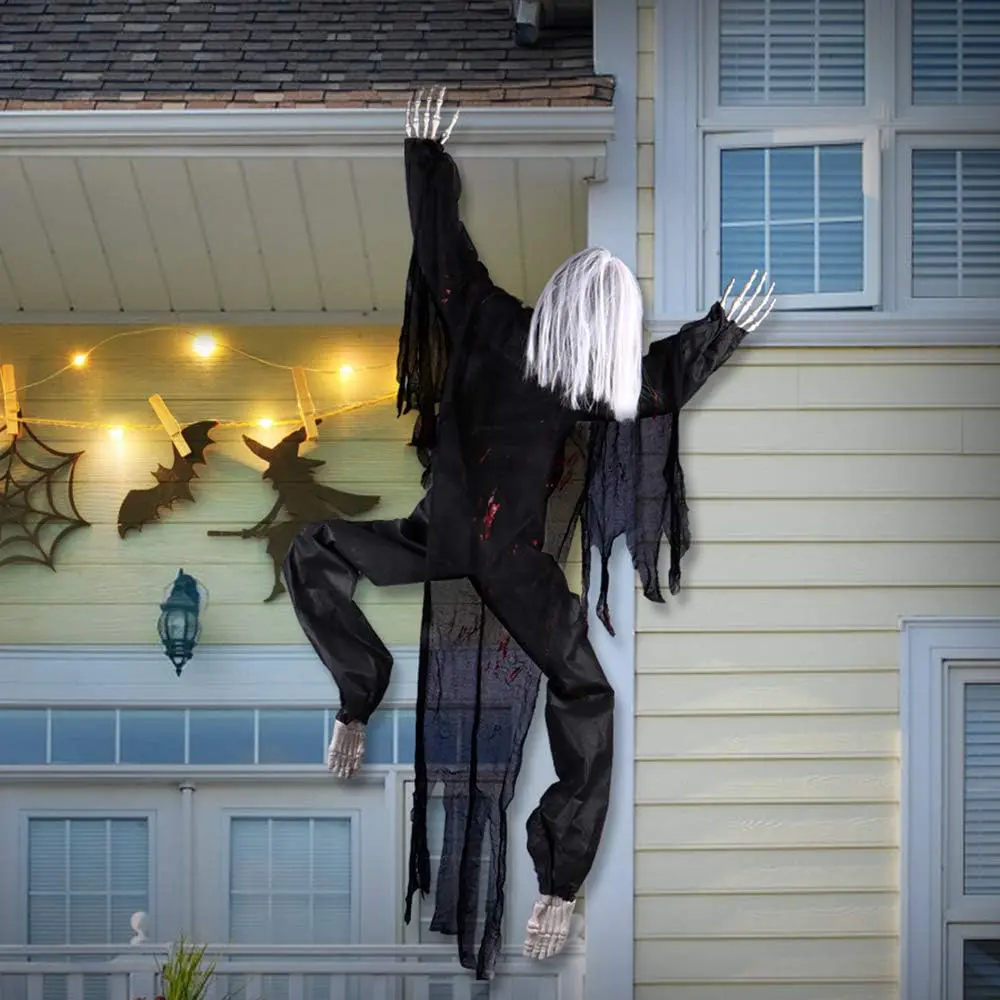 [buy on amazon]
Animatronic Witch Decorations
Features a witch skeleton ghost with eerie eyeballs and red lights.
Size: 60 inches (height) * 27 inches (width).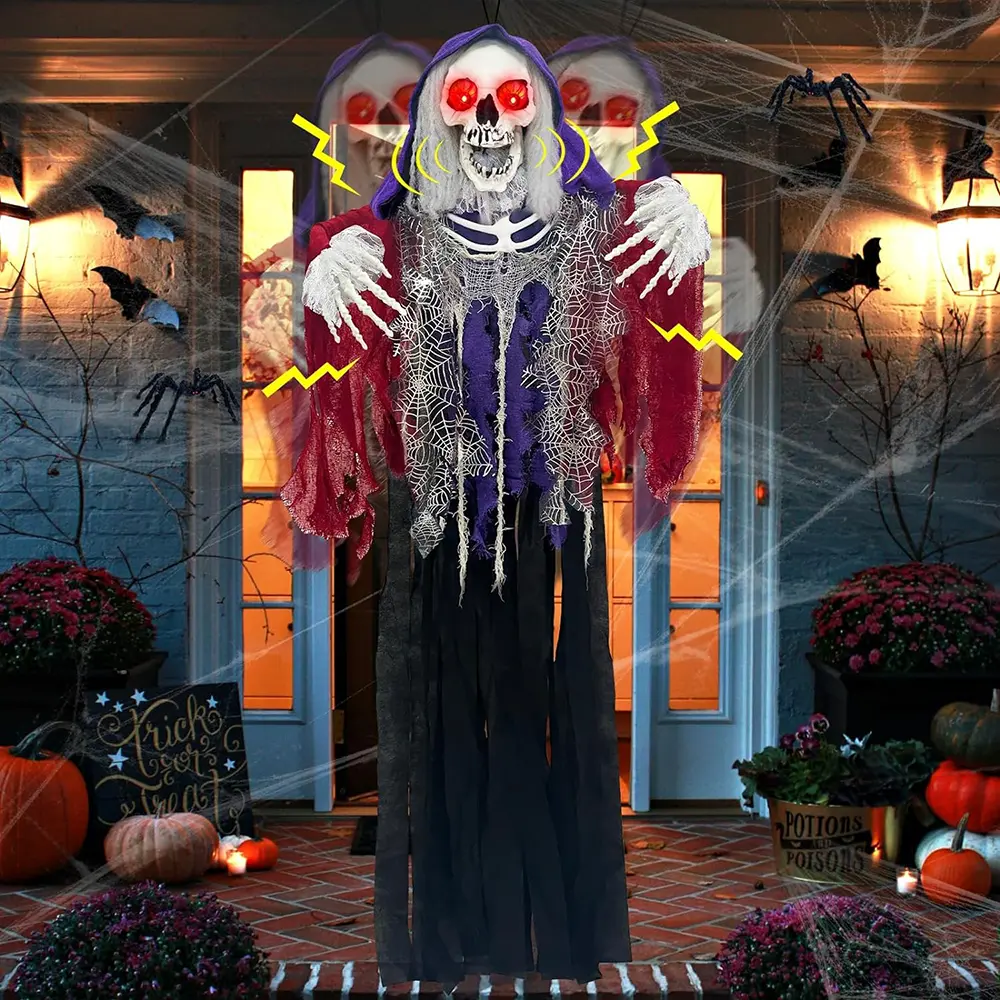 [buy on amazon]
63″ Hanging Skeleton Decorations
A 5.24FT ghost with glowing eyes and spooky sounds.
Made from eco-friendly and durable materials.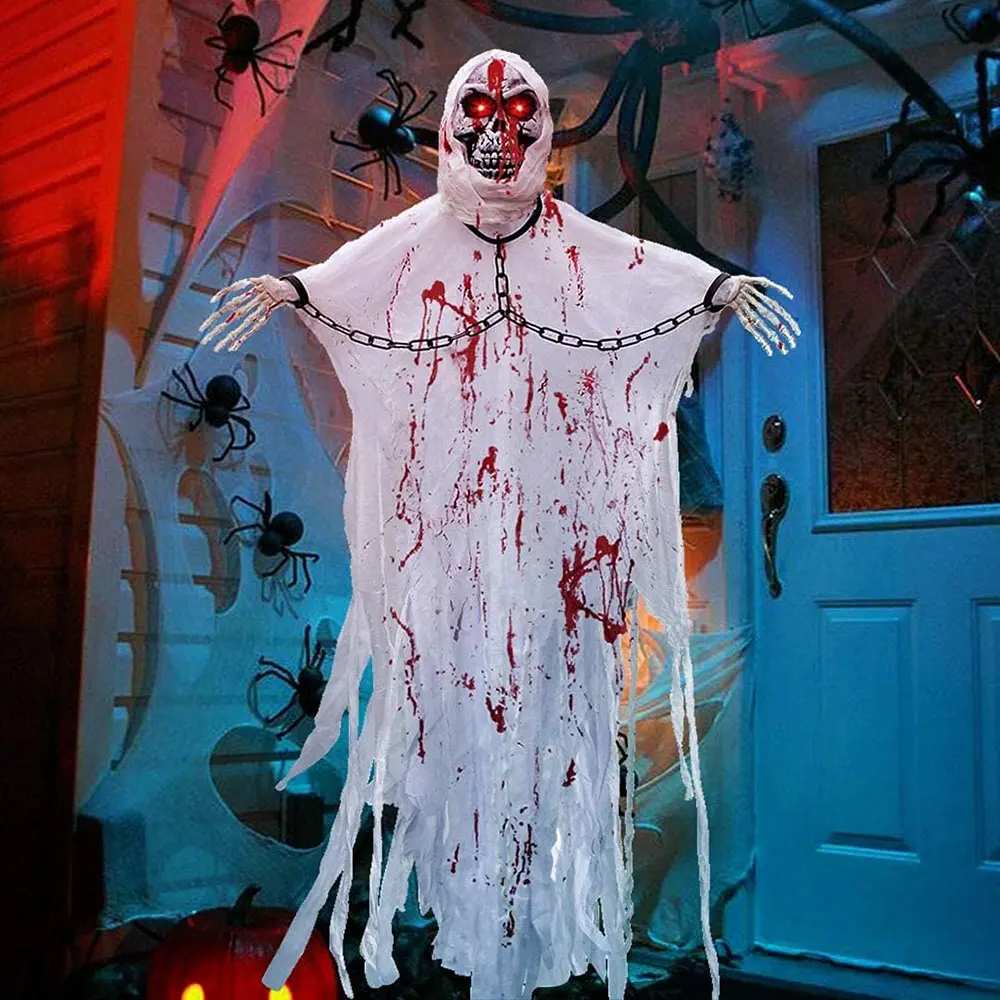 [buy on amazon]
63 Inch Life Size Hanging Climbing Dead Zombie
Realistic zombie with adjustable limbs for customized poses.
Easy to hang on windowsills, roofs, or fences.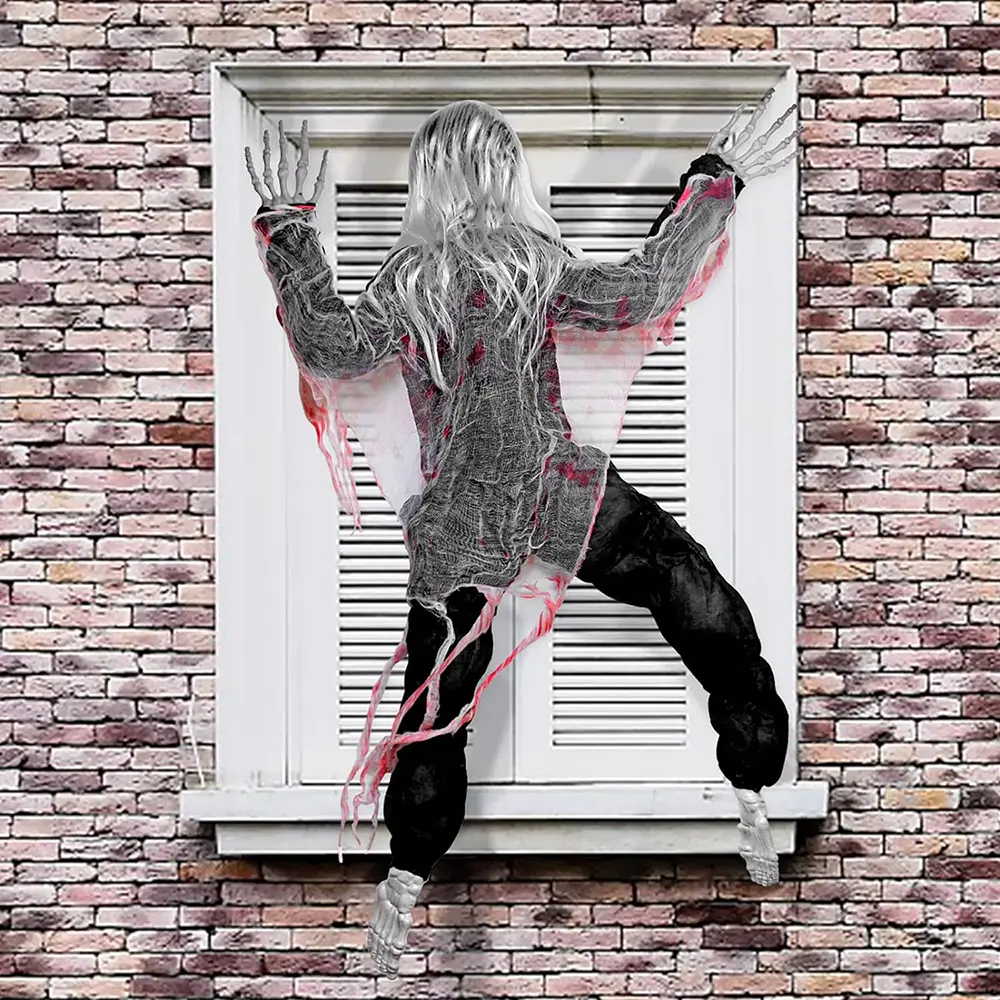 [buy on amazon]
30″ Halloween Animated Hanging Cocoon Corpse
A trapped corpse in a hanging bag with a motion sensor.
Shakes, glows red eyes, and produces spooky sounds.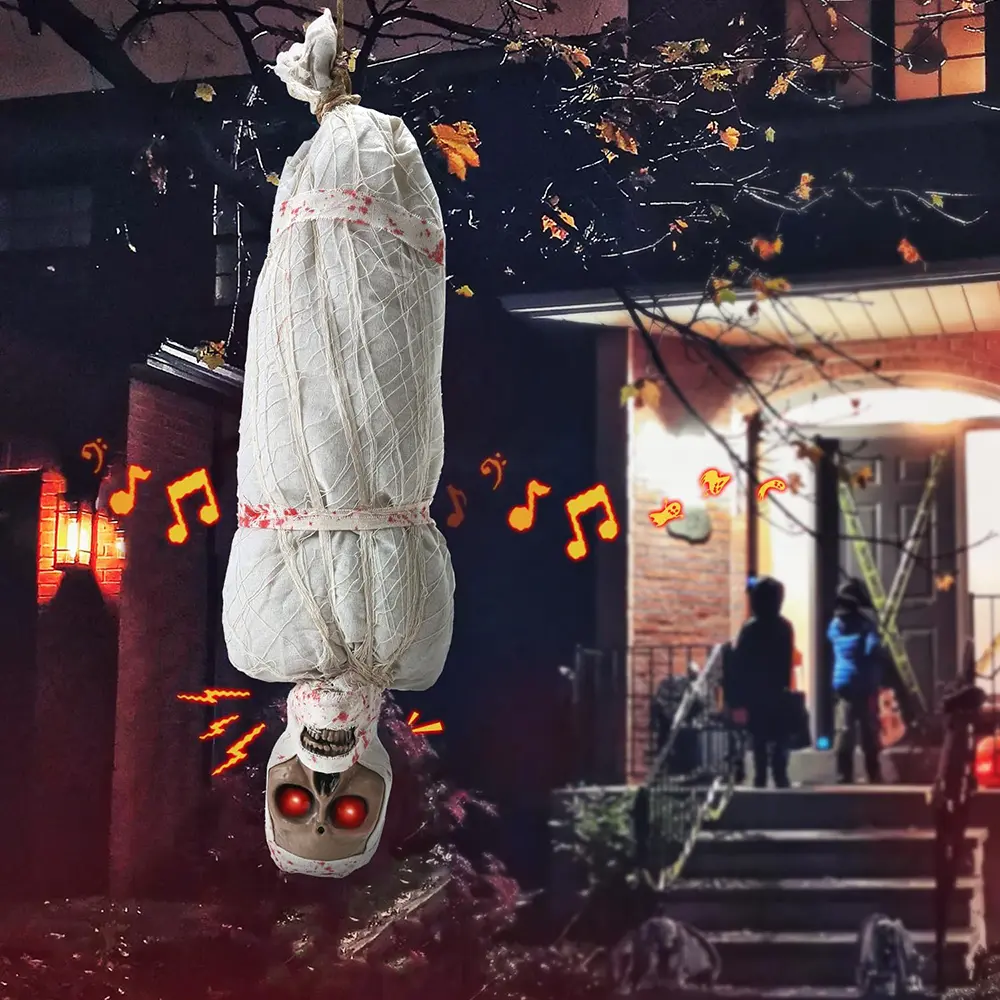 [buy on amazon]
76" Halloween Outdoor Decorations Animatronic Zombie Ghost
An animatronic zombie ghost that springs to life with sound.
Size: 76 inches (H) * 31 inches (W).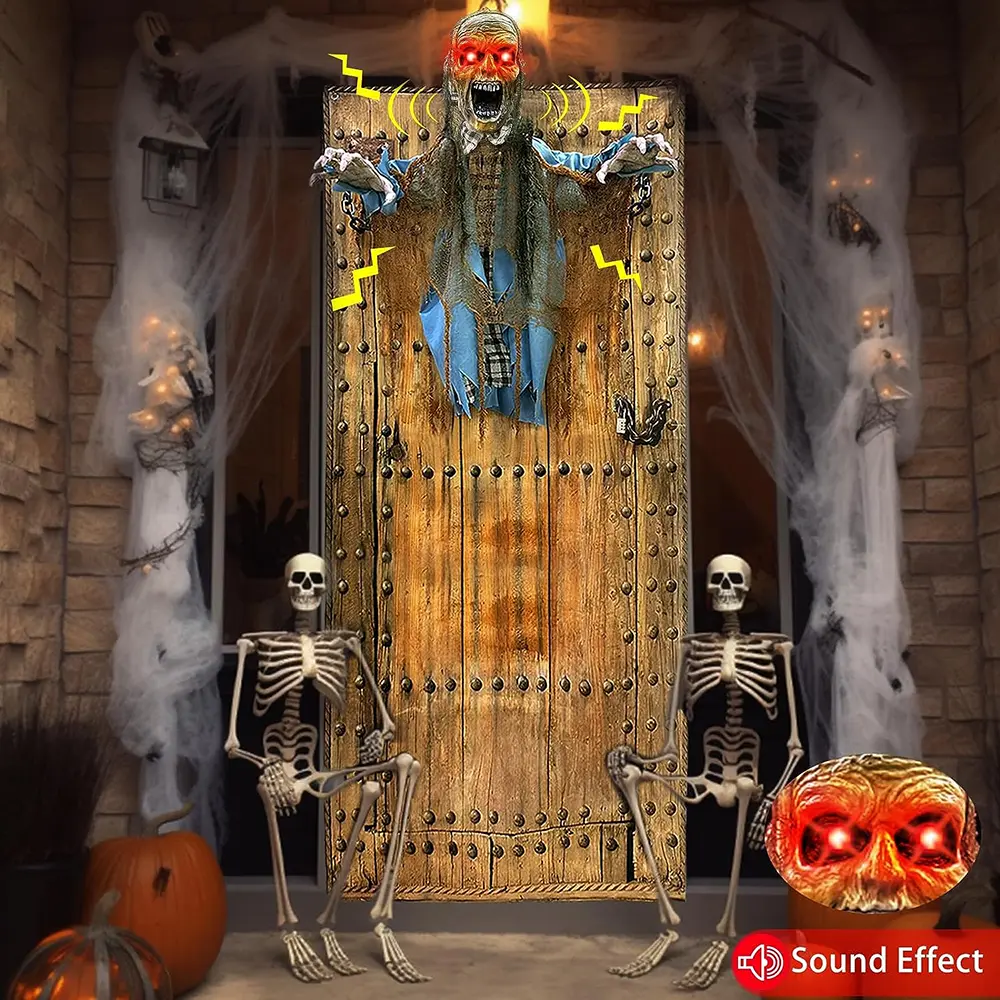 [buy on amazon]
86 Inch Halloween Hanging Animatronic Talking Ghost
A large hanging ghost with sound sensors and light-up red eyes.
Creates a creepy atmosphere with three different sounds.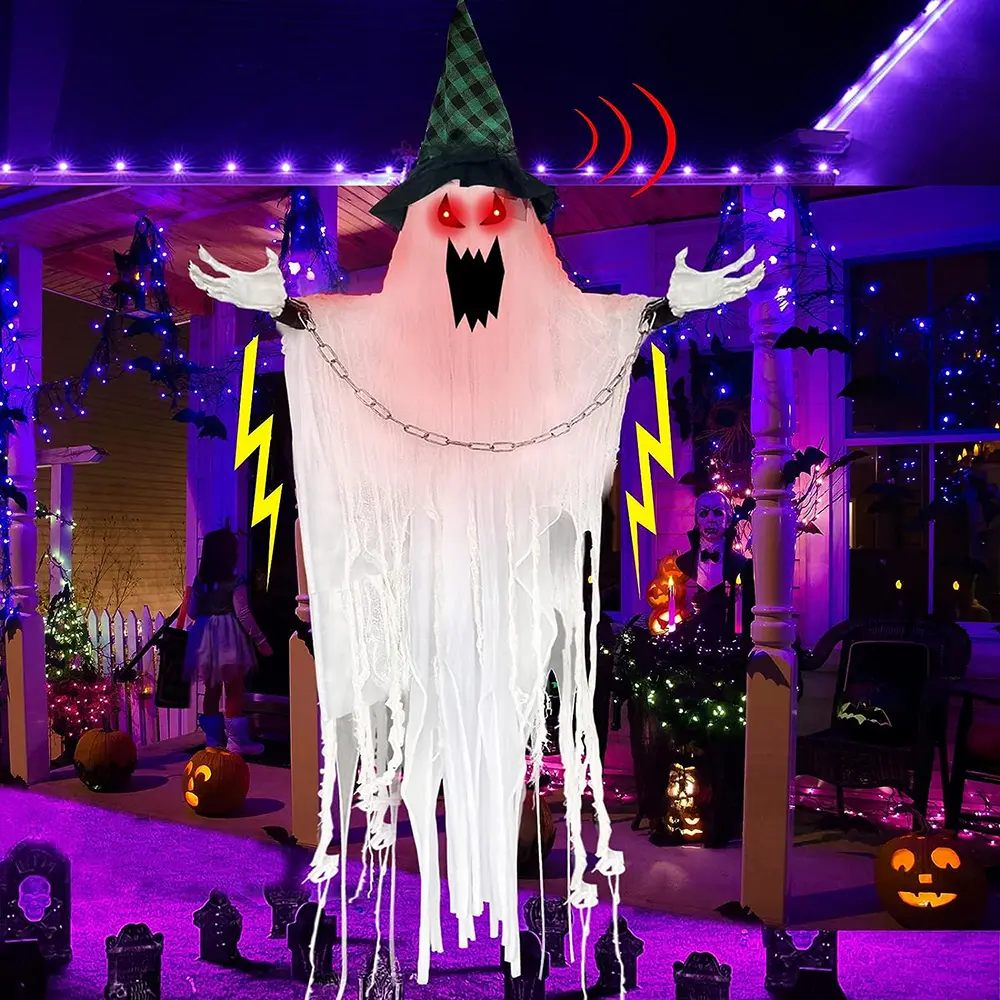 [buy on amazon]
Get ready for a spine-tingling Halloween with these hair-raising hanging decorations! 👻🎃