Attention please, the animal presented in this blog is not created in sci-fiction movie. They are actually living on our planet. Don't make a fuss when you see them in your life, em, if you have that chance. I have to say some of them are kind of cute and pretty but some are just ugly and disgusting.
1. The star-nosed mole's snout has 22 fleshy tentacles that are used to identify food by touch. Often found in North America, it lives in wet lowland areas and eats small invertebrates, aquatic insects, worms and molluscs. It is a good swimmer and can forage along the bottoms of streams and ponds. [wiki]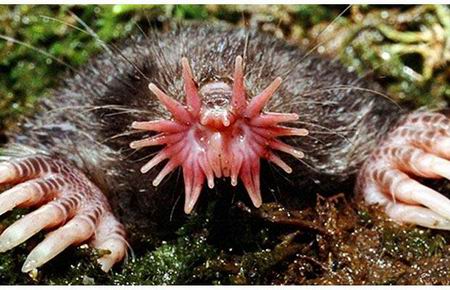 2. Seapigs live on, or just underneath, the bottom of the ocean and feed on the mud of the seafloor. Scientists haven't yet worked out how they are such a successful deep-sea creature
Em…I doesn't look like a pig to me. [link]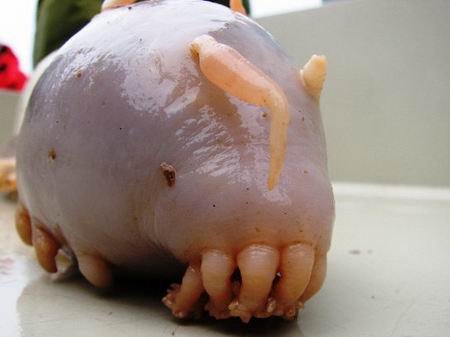 3. The leafy sea dragon, Phycodurus eques, is a marine fish related to the seahorse. It is the only member of the genus Phycodurus. These creatures are found around southern and western Australia. The name is derived from the appearance, with long leaf-like protrusions coming from all over the body. These small fins are almost completely transparent and difficult to see as they undulate minutely to move the creature sedately through the water, completing the illusion of floating seaweed. [wiki]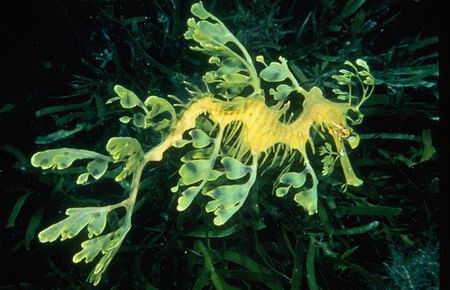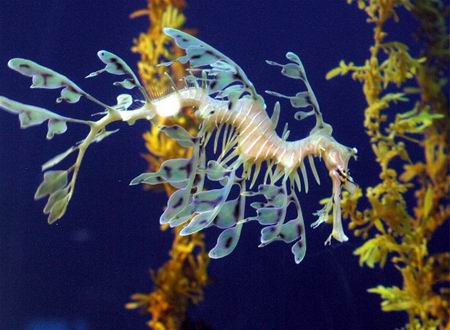 4. The Aye-aye (Daubentonia madagascariensis) is a strepsirrhine native to Madagascar that combines rodent-like teeth with a long, thin middle finger to fill the same ecological niche as a woodpecker. It is the world's largest nocturnal primate, and is characterized by its unusual method of finding food; it taps on trees to find grubs, then gnaws holes in the wood and inserts its elongated middle finger to pull the grubs out. [wiki] [link]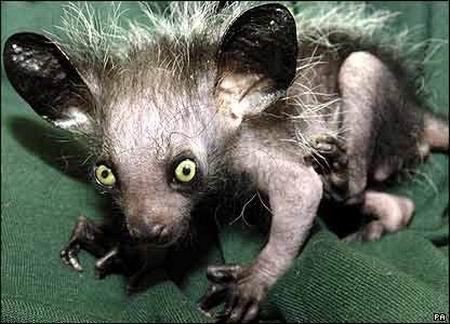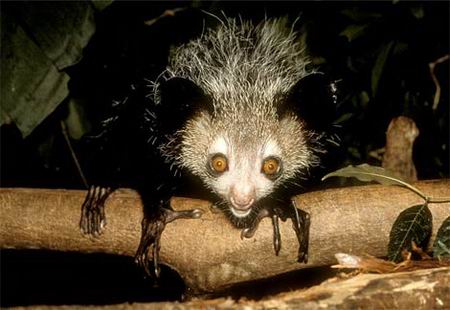 5. Hairy Frogfish, they inhabits rocky and coral reefs, on rocks, sand or rubble, and is also found in weedy estuaries along the east coast of southern Africa. Coloration is variable, often light yellow, orange, green, gray or brown with black stripes or elongate blotches, sometimes solid black. Frogfishes do not swim in the conventional way; instead, they "walk" on their pectoral fins or use 'jet propulsion'. [wiki]
6. Kiwa hirsuta is a crustacean discovered in 2005 in the South Pacific Ocean. This decapod, which is approximately 15 cm (6 inches) long, is notable for the quantity of silky blond setae (resembling fur) covering its pereiopods (thoracic legs, including claws). Its discoverers dubbed it the "yeti lobster" or "yeti crab. [wiki]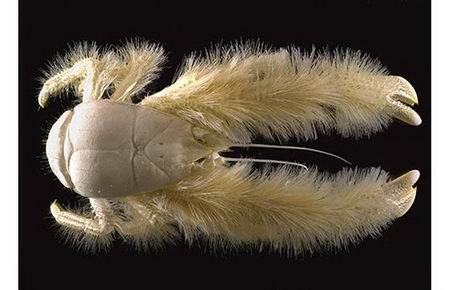 7. Arothron meleagris, or the guineafowl puffer, is a pufferfish from the Indo, and Eastern Pacific. It occasionally makes its way into the aquarium trade. It reaches 50 cm in length. [wiki]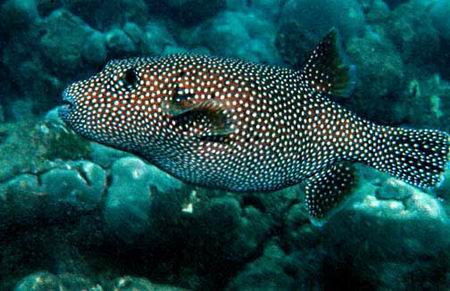 Normal looking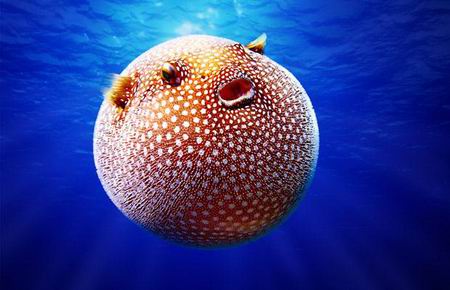 and expanded looking
8. Proboscis monkey, a distinctive trait of this monkey is the male's large protruding nose, from which it takes its name. The big nose is thought to be used to attract females and is a characteristic of the males, reaching up to 7 inches in length. The females also have big noses compared to other monkey species, but not as big as the males. Besides attracting mates, the nose serves as a resonating chamber, amplifying their warning calls. When the animal becomes agitated its nose swells with blood, making warning calls louder and more intense. [wiki]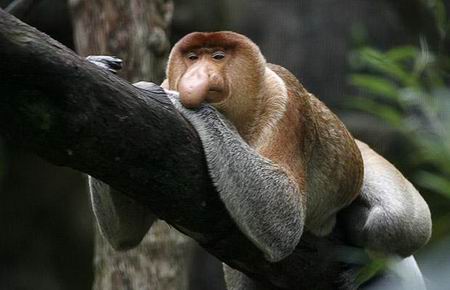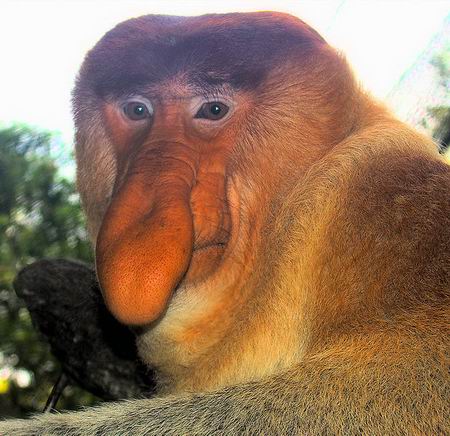 9.The Long-eared Jerboa, Euchoreutes naso, is a nocturnal mouse-like rodent with a long tail, long hind legs for jumping, and exceptionally large ears. It is distinct enough that authorities consider it to be the only member of both its genus, Euchoreutes, and subfamily, Euchoreutinae.
It has been reported in China and in ten localities in desert habitats of Trans Altai Govi Desert and the Gobi Desert in Mongolia. A large part of the species is believed to occur in Mongolia within protected areas. [wiki] [link]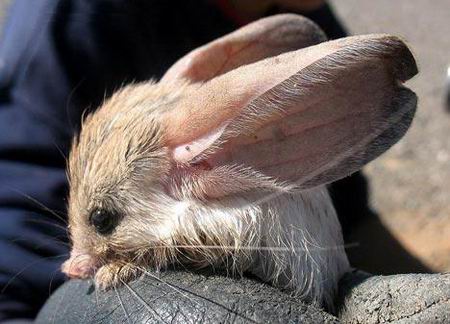 10. The Sphynx (also known as Canadian Hairless) is a rare breed of cat known for its lack of a coat. Hairless cats have been described in many regions of the world, but the first successful breed was the Sphynx. The earliest Sphynx, named Prune, was born in 1966. [wiki]