You might notice, all satellite dish TV antennae are available in similar colors. But if you get sick of those boring satellite dish, what you can do? Check out this blog, another time to prove "imagination is no limits". Let's enjoy the "Art on Satellite Dish", witnessing the funny and artistic treatments it gets from creative individuals around the world. Subscribers paint the satellite dish to match it with the color of their house, RV or motor home. And if it was installed in the yard, the dish antenna can be colored to blend in with the surrounding plants. Some of them look really cool, but I am seriously doubt their functionality as a satellite dish.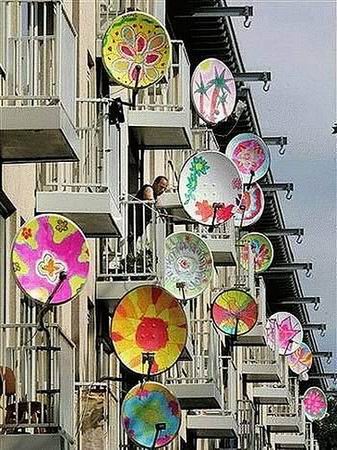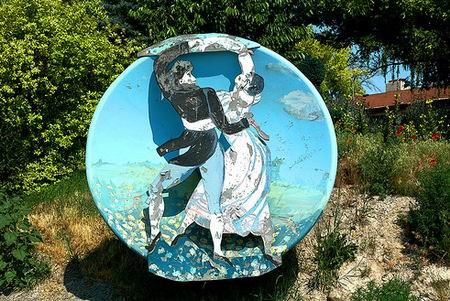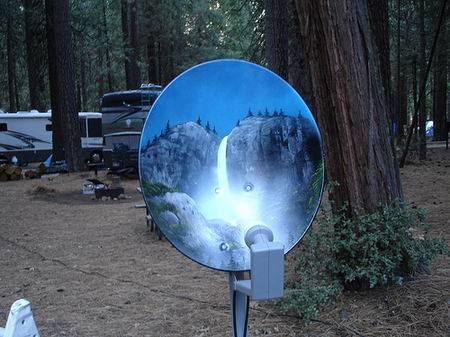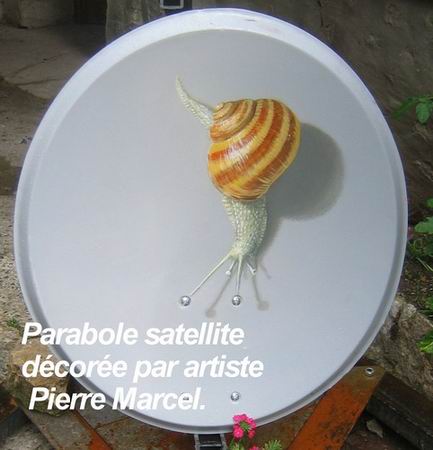 this is one of my favorite one… really smart design.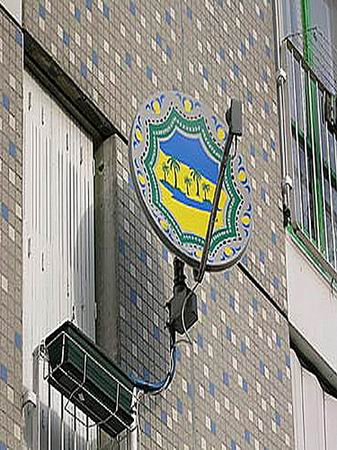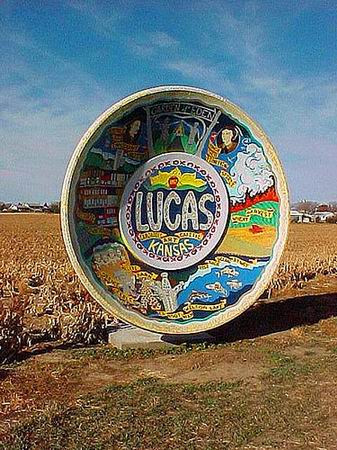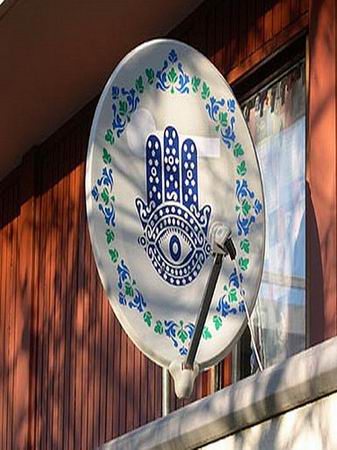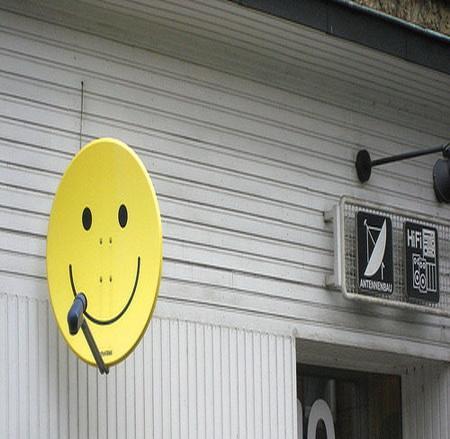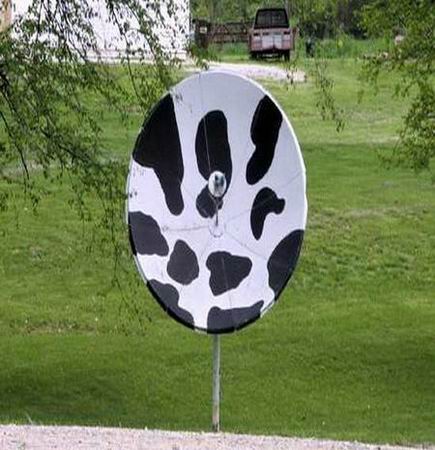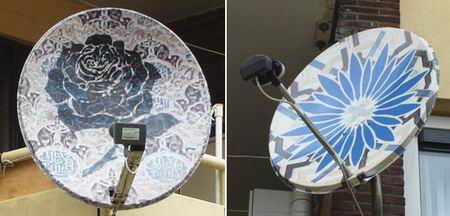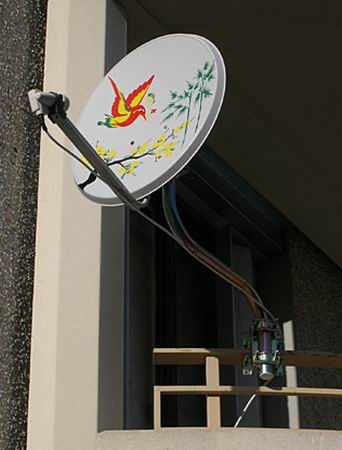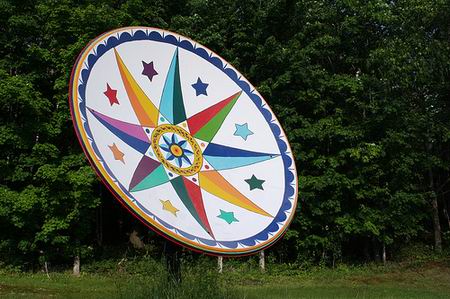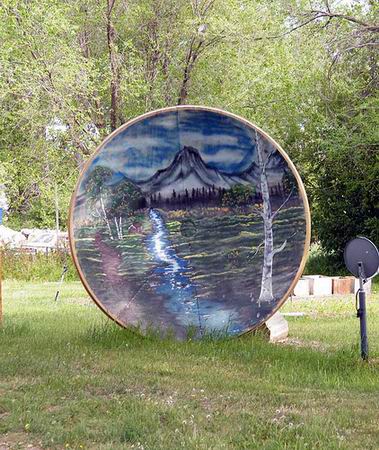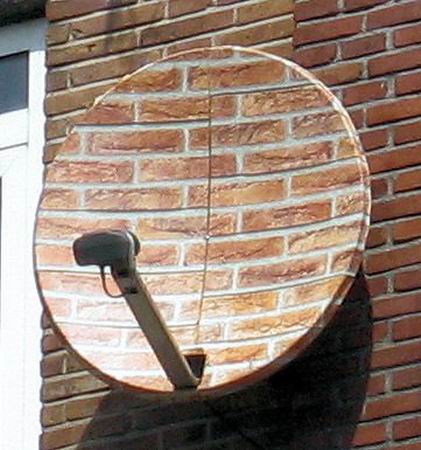 I am invisible… you can see me….
For below two pictures, I am pretty sure they are not satellite dish anymore. It is kind of reusing old dish and make some painting on it. Quite shining and gorgeous?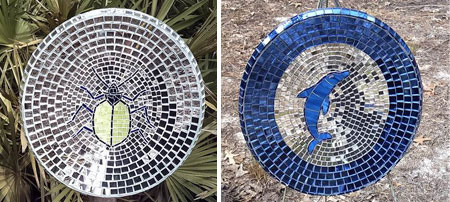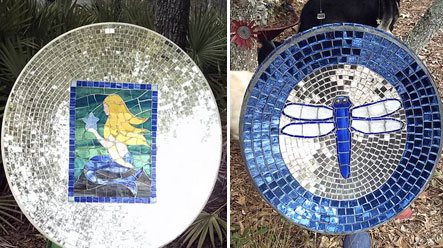 And if you are thinking to paint your dish, check this article "How to Paint a Satellite TV Dish Antenna"
Picture Credits:
via1, via2, via3, via4, via5, vai6