Vase are designed for flowers while the vases talked in today's post, we will introduce you 11 Innovative Plant Shaped Vase for Plant. You will find the vases are in flower, grass, branch, root shape… and those vase brings you with the nature feeling even without flower inside.
1. Grass vase [link]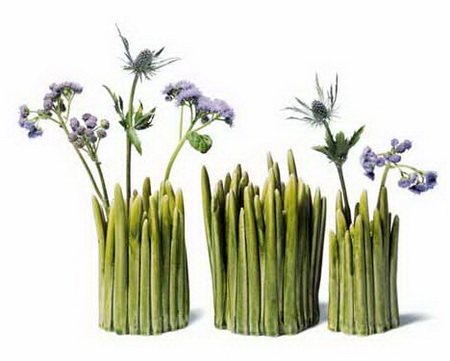 Have a look at this beautiful ceramic "Grass" vase. Grass is crafted by design duo Claydies, in thier words: "Grass has a very naïve ceramic expression that is both uplifting and amusing".

2. Onion Vase [link]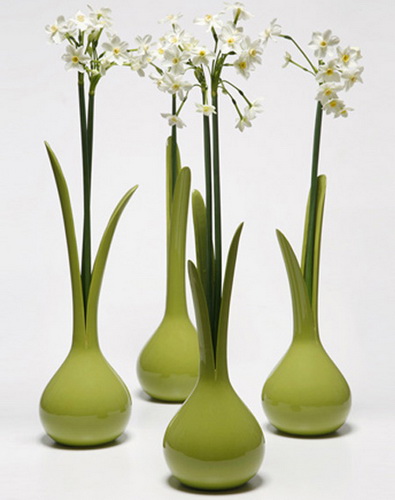 Stretching the limits between natural and artificial objects in order to raise the question where does the vase end and the flower start? Combining mass production with a one of a kind product in order to create a difference between the vases, similar to nature.
3. Island Garden Dawn Leaf Vase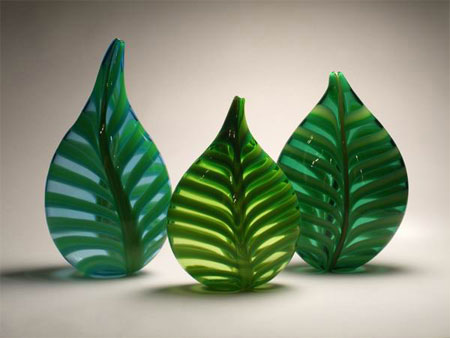 4. Bouquet [link]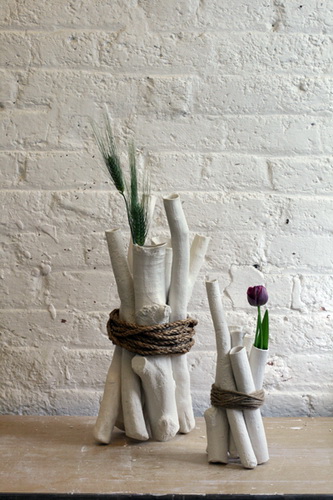 Individually slip-cast porcelain branches tied up together to create a sculptural free-form vase.
5. Ed Branson Cloaked Vases [link]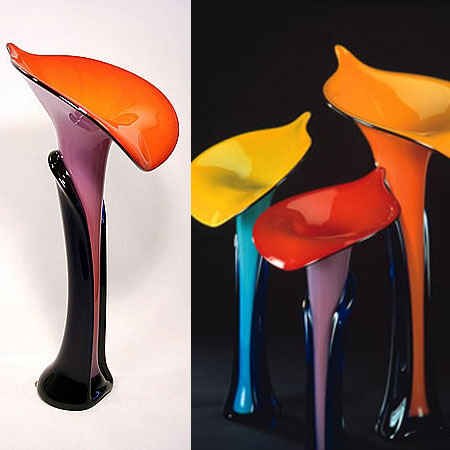 From a renovated apple barn in Massachusetts, glass artist Ed Branson creates distinctive masterpieces of color and shape. He strives to "freeze the movement of glass in a natural, beautiful form" and he has succeeded with these vases. Combining graceful fluidity with brightly hued organic shapes, his Cloaked Vases capture and hold the eye. Available in a variety of rich colors, these stunning pieces would add a dramatic touch of modernism to any room.
6. Roots Vase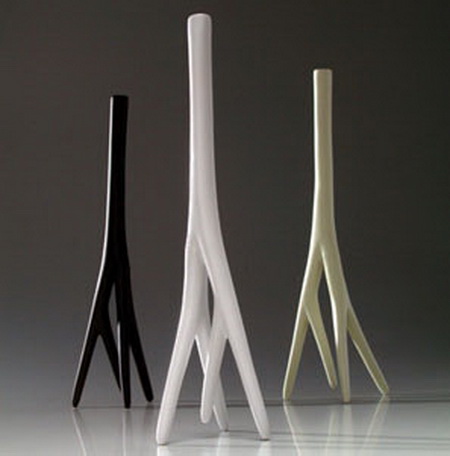 Designed by Human Touch, Thailand. The vase is created to resemble the roots of plants.
7. Nekko Bud Vase [link]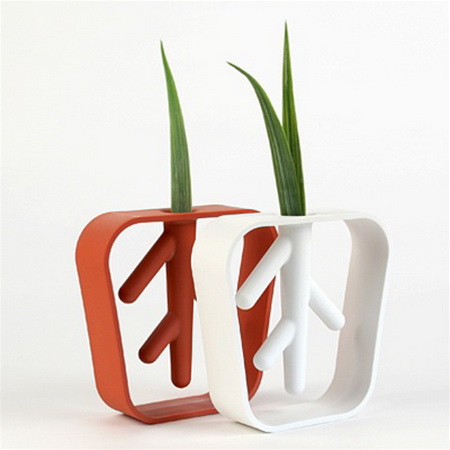 Nekko Bud Vase, is made of a plastic, that looks and feels like ceramic, but is more durable. Nekko Bud Vase is formed in shape of a root in 3D, a unique vessel for a cut flower; "representing a peaceful lifestyle where flowers bloom nearby".
8. Egg shaped root vase [link]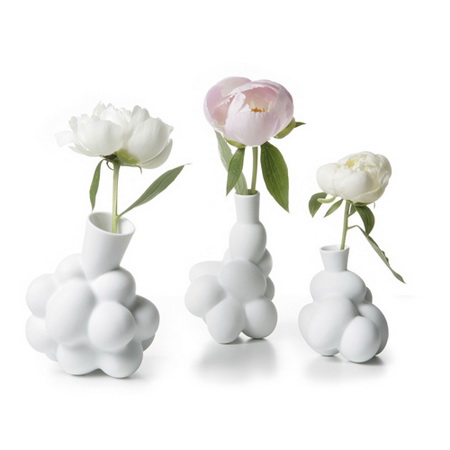 These little, lumpy vases were developed by Marcel Wanders for Droog Design. Made in the Netherlands, they come in three sizes. The white porcelain Egg Vase has a rather unique source of inspiration: the design was originally conceived by stuffing hard-boiled eggs into a latex condom! While that might sound a bit racy, there's no denying the outcome is intrinsically endearing.
9. Branch Vase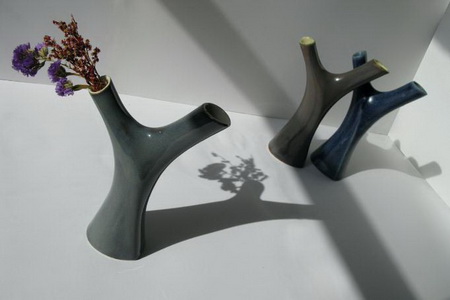 A bud vase for holding 2 small flowers, inspired by the shape of a tree branch multiple vases can be placed together to create overlap and interaction bouquet.
10. The Hidden Vase [link]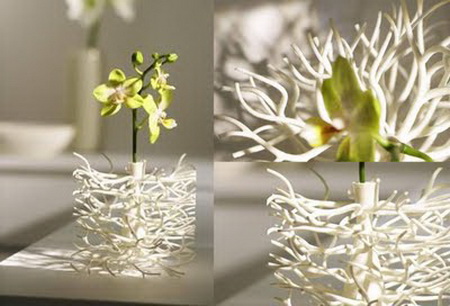 The Hidden Vase by Dan Yeffet was so named because the central shaft of the vase was practically hidden from the branch like, or vein like structure around it. It's a wonderfully organic design that is loose enough to interpret in many ways. I love that versatility of form.
11. Spiral Bud Vase – Bowl [link]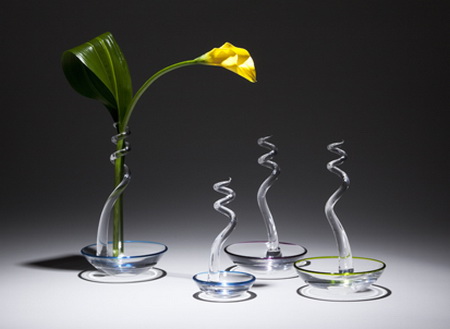 Maekawa began experimenting with the Spiral Bud Vase in 2005. Having settled on the Bowl and Apple shapes, each bud vase showcases a single stem with minimalist elegance.