It's hard to believe but in days gone by telephone booths were a device that everyone wanted to use and at one time were the only way to make a telephone call outside of the home. With the galloping development of mobile technology, public phone booths seem to be more and more redundant. If you pay enough attention, you will find some still cool ones standing on the roads. Check out this gallery of the 12 Cool and Unusual Phone Booths Around the World. Hope you like them and don't hesitate to share us any cool local phone booth you found.
Animal Themed Phone Booth
Some cute and interesting animal themed phone booths, those who can fly, swim, walk, now all have a phone with them.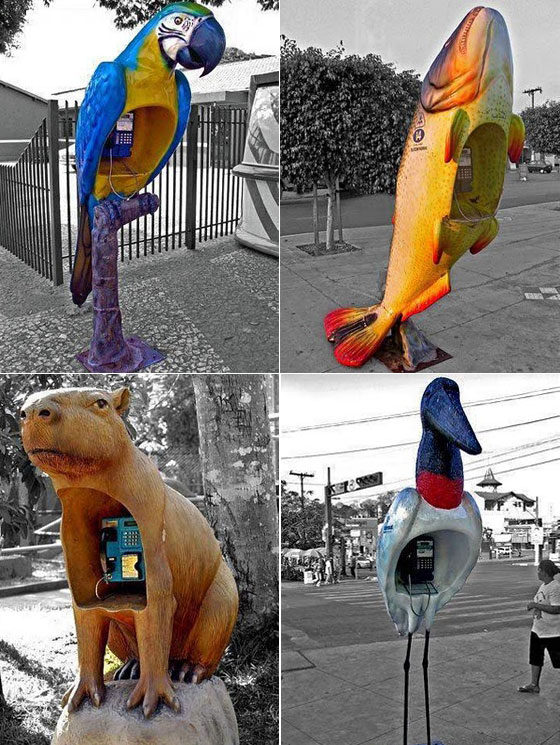 Russian Shark Phone Booth [link]
A street artist in Russia did an amazing work to turn the local boring phone booths into lively shark booths. One must see the human head disappearing behind the intimidating jaw to admire the beauty of the artwork.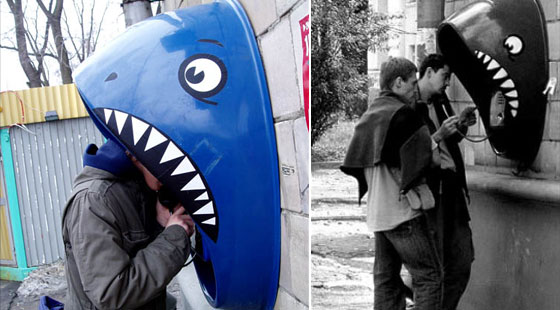 Phone Booth Fish Tank
This fish tank made out of an old phone booth is an incredible recycled art created by Benoit Deseille and Benedetto Bufalino, for "le festival Lumières de Lyon", the annual festival of light in Lyon, France. In case of emergency, just try not to break the glass.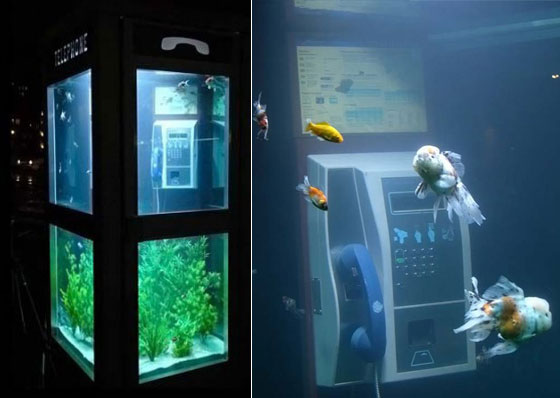 Hello Kitty phone booth [link]
This phont booth is something must-see for a girl who is crazy about any Hello Kitty related products.
Ice Phone Booth
This is a stunning ice sculpture from the Ice Alaska in Fairbanks has organized the U.S. National Ice Carving Championship. Not sure is that a really working one.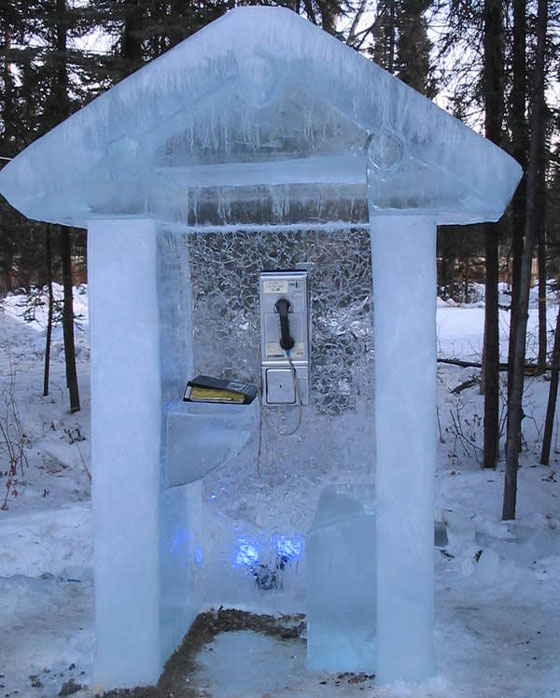 Cool Italian Phone Booth
Italian is a place full of arts, and it also includes its phone booth.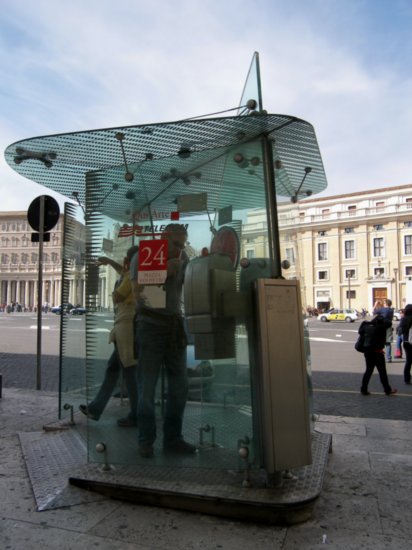 Weird Japanese Phone Booths [link]
Japan has some wild stuff. And this time, is its unusual Phone Booths. Different in designs, one thing they have in common is the unique look that you can find nowhere else in the world.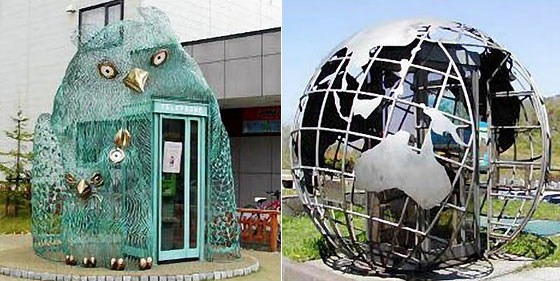 Arm Gestures Phone booth [link]
Another animal style phone booth. Located in Chicken Port town in Brazil, this phone booth resembles a chicken.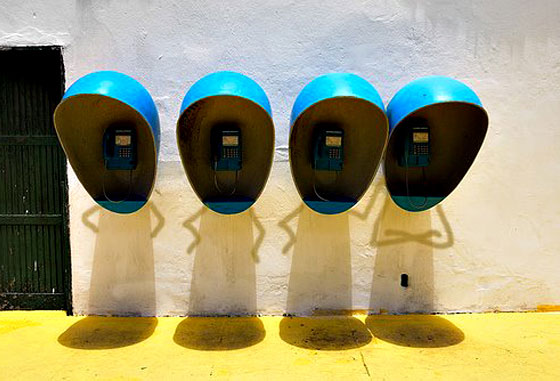 Phone booth in the middle of water
The arm gestures drawn on the wall, when accompanied by the booth shadows on the ground, create the lively phone booth's alien-like portraits.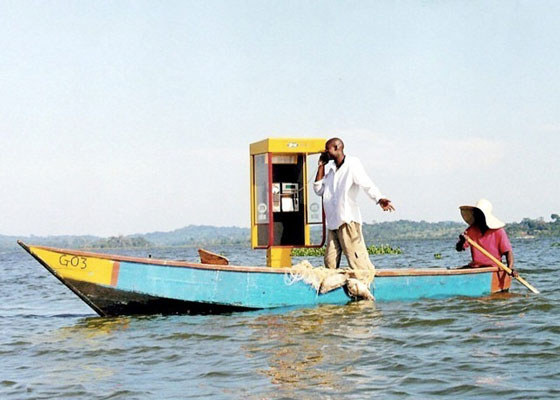 Swiss Phone Booth [link]
public phone booth at Basel,Swiss. It is one of the coolest phone booth I've ever seen!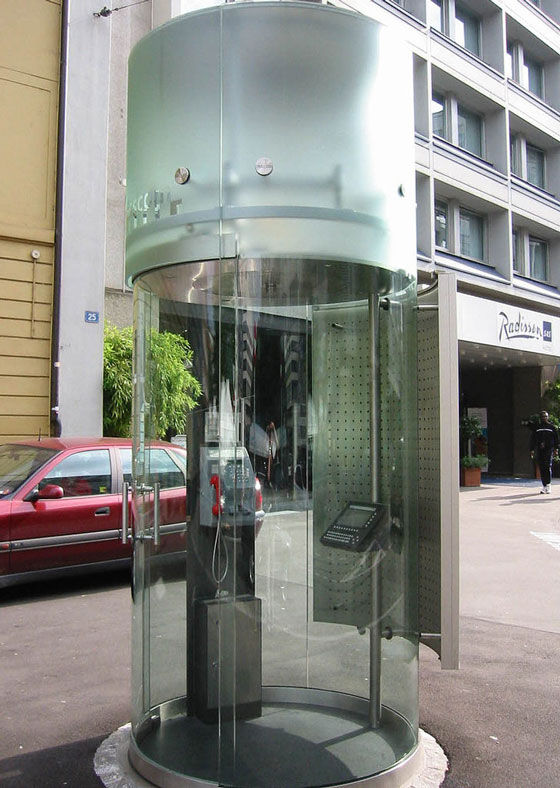 Antique wood phone booth [link]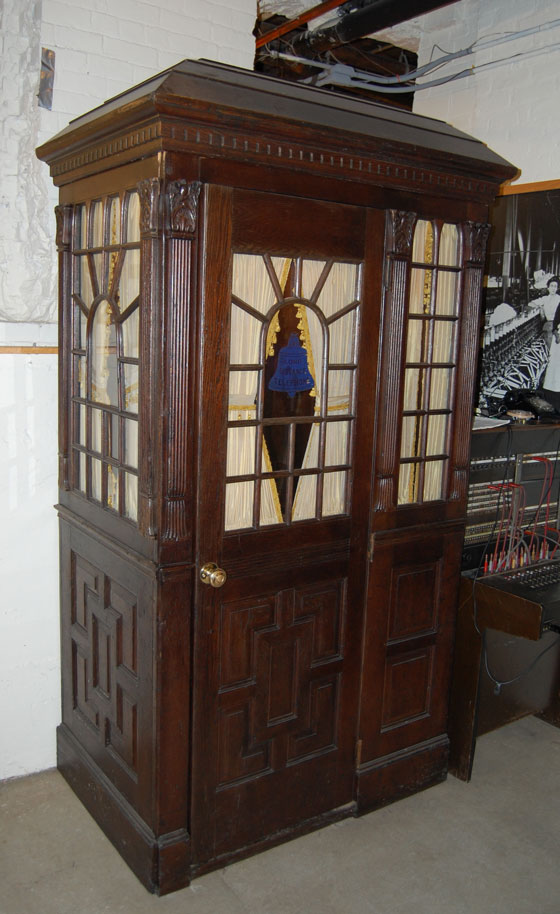 Salvador's cooler phone booths [link]