The world is much smaller with the development of technology. No matter business traveler or backpacker, a useful travel gadget can help save a lot and make trip more enjoyable and safe. From practical equipment like life save straw to fun sharing gadget like Bluetooth wireless speaker, we handpicked 12 products for your friend or family member who is a active traveler.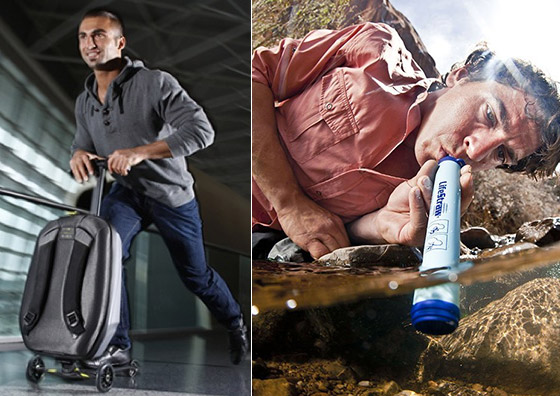 We are a participant in the Amazon Services LLC Associates Program, an affiliate advertising program designed to provide a means for us to earn fees by linking to Amazon.com and affiliated sites.
1. Micro Luggage Scooter [buy on amazon]
If you constantly find yourself running at the airport, maybe you should check this innovative Micro Luggage. Combining a scooter and a Samsonite, this scoot-case with laptop compartment and multiple pockets will give you a ride. When you are done with riding, it can fold up and become a normal cabin luggage.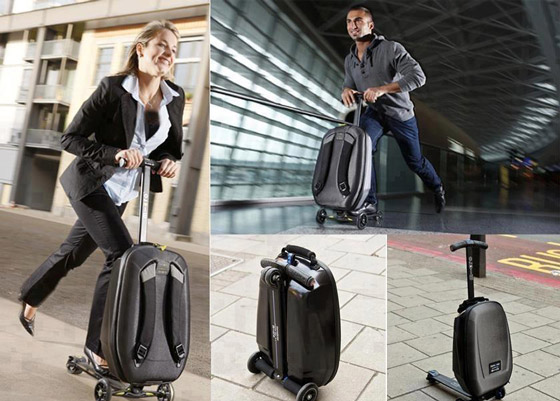 2. Pocket Shower [buy on amazon]
Well the distant dream of being able to have a proper shower in the middle of nowhere is now a reality thanks to the pocket shower. This tiny gizmo unfolds to reveal a high performance waterproof reservoir that holds a mighty ten liters of water. The black fabric will (given a sunny day) warm the water up in no time. You just string it up to a tree and open up the attached shower head – hey presto, you can now luxuriate in a seven minute shower, get squeaky clean, and gloat at the wet wiped masses, and it packs up into a neat package smaller than your fist. Beat the pong with the Pocket Shower.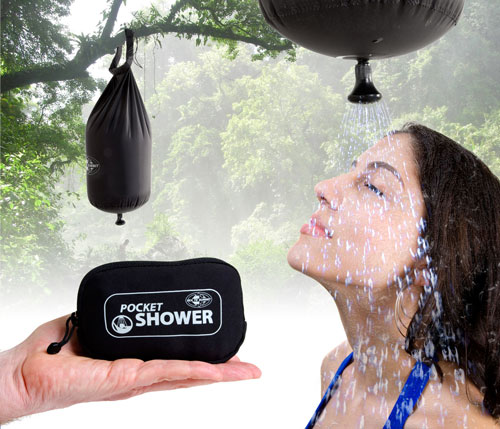 3. Ostrich Pillow [buy on amazon]
Ostrich Pillow is a revolutionary new product to enable easy power naps anytime, everywhere. Its unique design offers a micro environment in which to take a cozy and comfortable power nap at ease. It is neither a pillow, nor cushion, bed or garment, but a bit of each all at the same time. Its soothing soft interior shelters and isolates your head and hands (mind and body) for a short break, without needing to leave your desk, chair, bench or wherever you may be. The top two openings are designed to create further comfort while enabling you to rest your hands/arms through these. Such a perfect design for trip and I definitely need one in my office.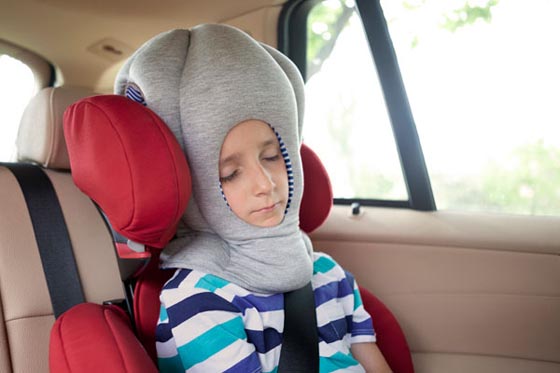 4. Selk Sleeping Bag [buy on amazon]
Ligthweight construction is 30% lower in weight than previoius versions of Selk'bag
45 degree performance (EN13537) perfect for two-season outdoor and two-season indoor use
Compact carry sack allows for easy portability to and from the campsite, car or wherever you go
Soft polyester shell with ripstop and water-resistant finish is both comfortable and durable
New quick-release hand closure system allows for quick hand exit and entry without having to open and close zippers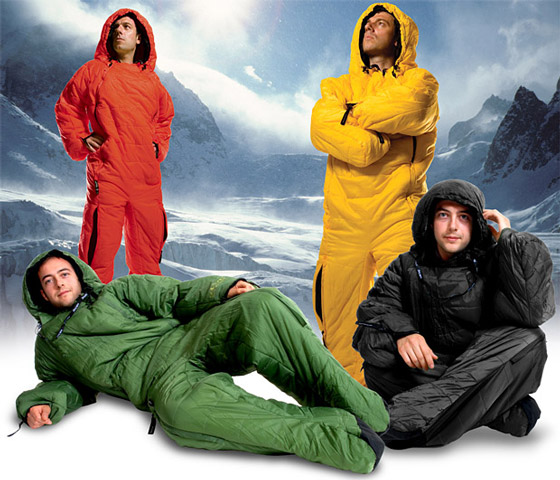 5. DiamondClean Rechargeable Electric Toothbrush [buy on amazon]
Removes 100% more plaque than a manual toothbrush in hard to reach areas
Healther gums in only 2 weeks
Whitens teeth in just 1 week
Patented sonice technology drives fluid to stimulate gums
Dual charging system includes charger glass and usb charging travel case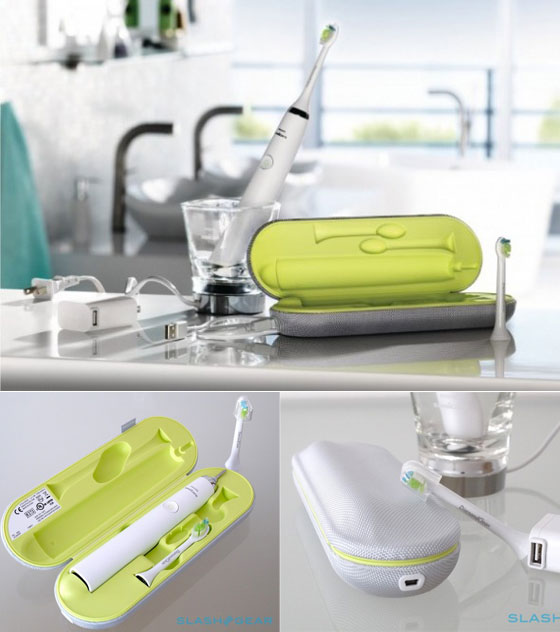 6. XShot Camera Extender [buy on amazon]
What is the Xshot? If you take a lot of pictures then it's the coolest gadget you can have. No more awckard situations having to ask a stranger to take your pictures for you and no more odd looking shots of you sticking your arm out to snap a shot of yourself. The Xshot is a camera extender that extends up to 3feet giving you the ability to snap perfect photos of yourself and up to 10 people with complete ease.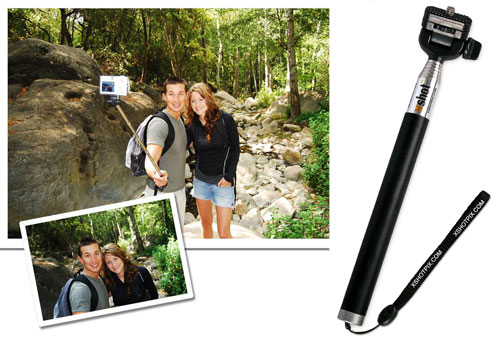 7. Mophie Juice Pack Powerstation For iPhone, iPod, iPad [buy on amazon]
This powerful 4000 mAh external battery can handle the battery needs of any iDevice including the power-hungry iPad, as well as wide-range of USB-enabled devices at super-fast speeds. With completely reengineered battery and electronics, the Juice Pack Powerstation has a charging output of up to 2.1 amp and is capable of switching between 500 mAh, 1 A and 2.1 A charge. It includes a special high-output battery that provides ultra-fast charging that's 4 times faster than traditional USB batteries! Additionally, improved conversion efficiency means more power actually makes it to your device.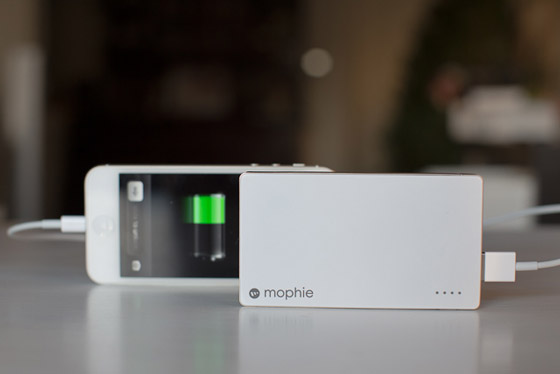 8. Kensington International All-in-One Travel Plug Adapter [buy on amazon]
This all-in-one unit provides plug adapters for use in more than 150 countries, so you never need to be at a loss for power again. The Kensington 33117 is easy to use, with slide-out power plugs that ensure you won't lose any vital pieces, in a compact, self-contained unit that eliminates any hassles. This all-in-one plug adapts power outlets for laptops, chargers, and similar devices, and features a safety release button and built-in fuse to ensure safe operation. The Kensington 33117 does not reduce or convert electrical voltage, is suitable for most consumer electronics ranging from 110-volts to Mac 275-watts, to 220-volts to Mac 550-watts.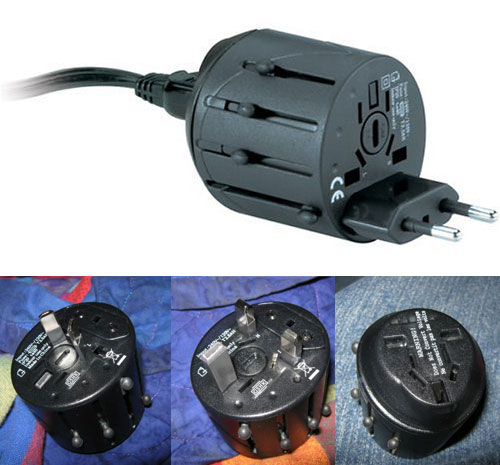 9. Grid-It Organizer [buy on amazon]
The Grid-It system provides endless configurations for your digital devices and personal effects. Conveniently sized for your current laptop bag or travel case, you will save time on the go by easily finding what you need.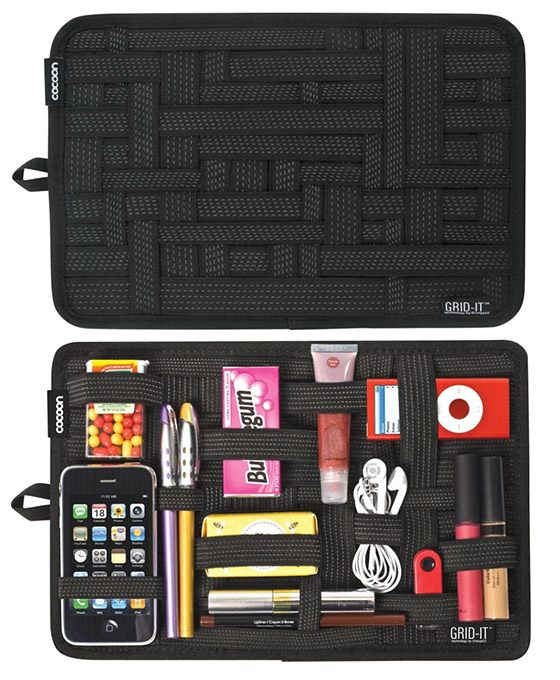 10. Philips ShoqBox Bluetooth Wireless Speaker [buy on amazon]
The Philips ShoqBox Bluetooth portable speaker, black is a rugged, portable speaker that is built endure an active lifestyle. Compact and easy to carry, this speaker features robust rubber casing (drop- and splash-proof), Bluetooth connectivity, and a rechargeable lithium battery that lasts up to eight hours. A built-in microphone turns the ShoqBox into a speakerphone, and a motion sensor lets you swipe your hand to skip or pause tracks or join two or more ShoqBox speakers together to listen to music in stereo.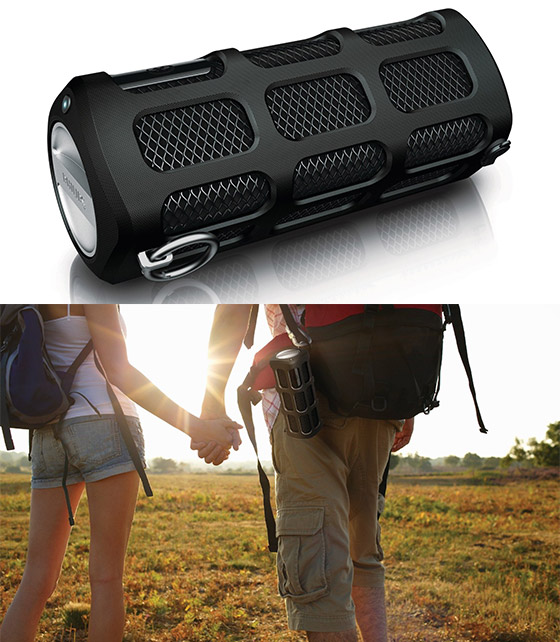 11. Bodum Double Wall Travel Press [buy on amazon]
Enjoy a fresh brew of coffee or tea on the go. Made of vacuum-sealed, double-wall stainless steel that will keep your beverage hot or cold for a long time. Simply add coarse ground coffee or loose tea, add hot water and press, just like you would using a press pot. The colorful silicone non-slip grip – which is available in 5 colors- gives you a better hold of the travel mug.
BONUS tumbler lid allows you to use it as a coffee maker or just a thermal travel tumbler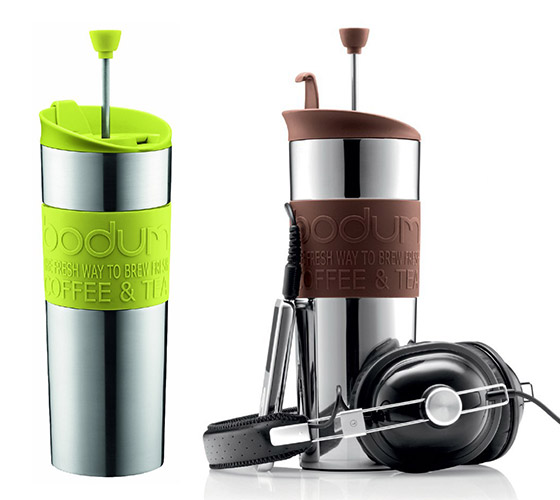 12. LifeStraw – Personal Water Filter [buy on amazon]
Lifestraw is designed for the situation when access to clean and safe drinking water is not going to be a reliable option, such as during traveling, camping, hiking, hunting or surviving. These innovative personal water filters are shaped and used like a regular straw to suck up and effectively filter up to 1000 L of dirty, contaminated water. It can remove minimum 99.9999% of waterborne bacteria and minimum 99.9% of waterborne protozoan parasites. A great lightweight and relatively inexpensive solution to have around when you just can't trust the water.