There are so many great examples of how to utilize space in small apartment and we just featured an extreme example of a 16Sqm flat converted from a former master bathroom. Designer are trying really hard to make each inch of the space and some people might don't like it since it is just too complicated. In those designs, mostly like you don't have your dedicated bedroom area – you either sleep on a convertible sofa or have your bed in the air. There are nothing wrong with it, but someone might not want to go that extreme and still want comfortable, spacious and modern looking living space. Hence, we picked this creative apartment of Cristina Bordoiu, Romania based architect and interior designer, who successfully created a two-room feeling crib out of 40Sqm.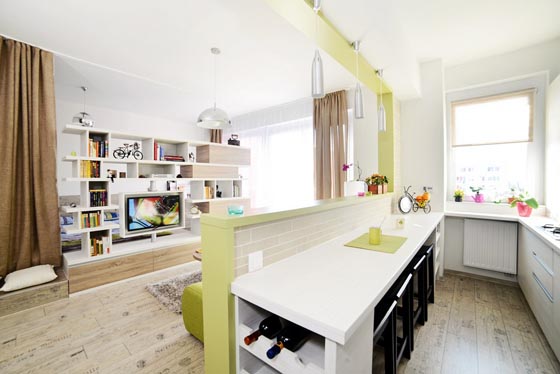 Using light color furniture, this bright space appear larger than it really is. A modular bookcase is used to separate living room and bedroom. To add more privacy, a curtain is installed in bedroom area to effectively separate those two rooms. Cleverly, Bordoiu hanged the TV with a rotating bar so that it can be watched from living room or bedroom. A spacious storage is created under bed so owner can keep all the clutter away. As for the small office area in the bedroom, it looks like a cupboard when the door is closed but turn to desk when it is open.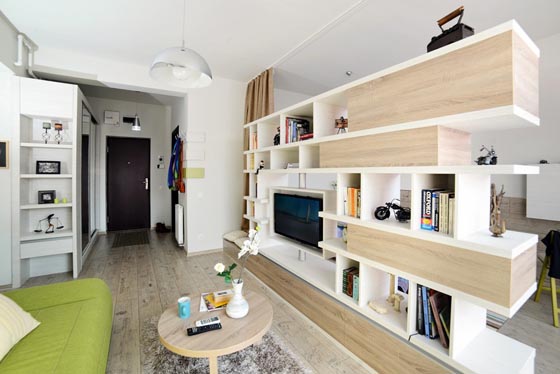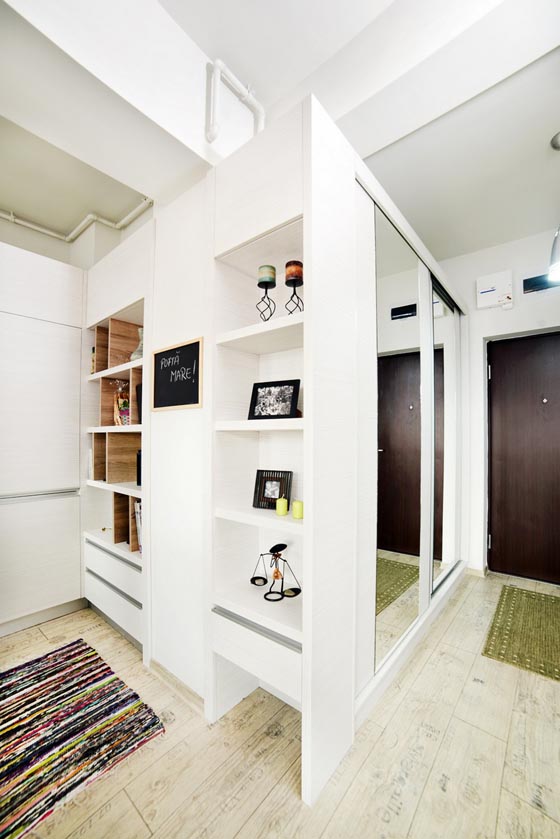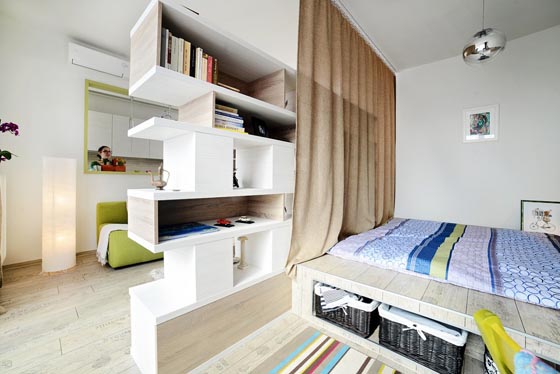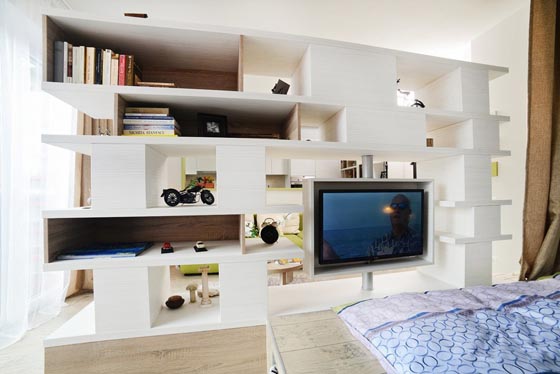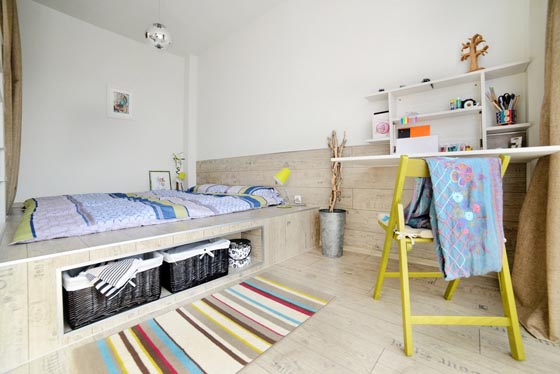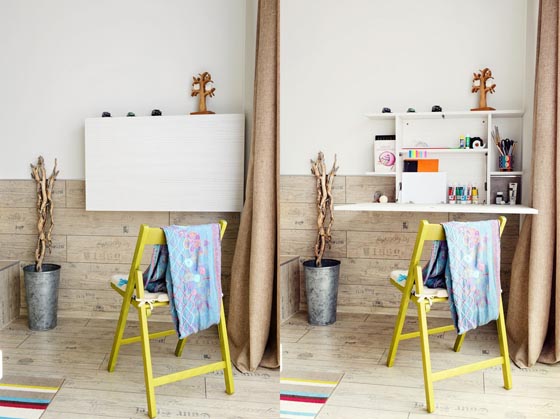 Bathroom has a pretty unusual design – a bicycle is used to support sink and servers as a great and surprising interior. As for the kitchen, a dining table double as counter space is smartly blend into it. Chairs are stored underneath when they are not in use which gives more space to the cooking area.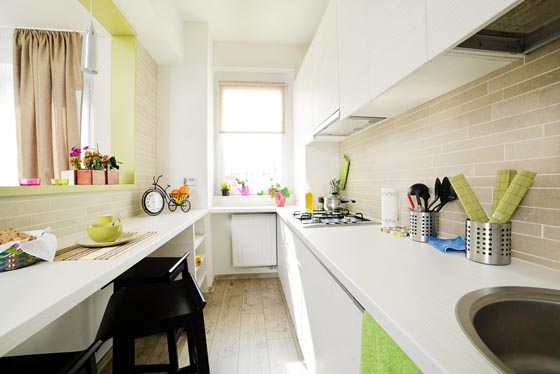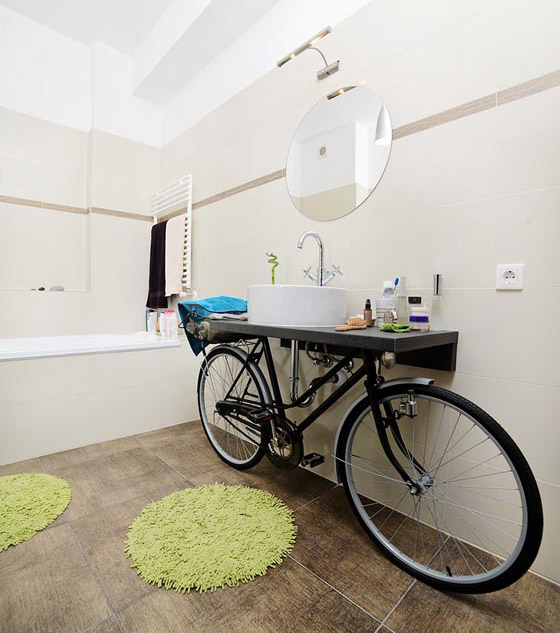 via: moodboards