Bottle opener, clips, coin holder, letter opener or keychain, these are all ordinary stuff that won't be considered as a serious gift. However, if you check what COPPERTIST.WU do to these everyday object, you will think these art-like tools can definitely make perfect gifts.
These gorgeous but practical work of art are mainly made with quality brass, copper and 925 sterling silver. In shape of various animals, such as viper, crocodile or chameleon, they are well crafted and come with lots of details. They are not only practical tools in your life, but also collectible pieces of art.
Viper Bottle Opener
The snake bottle opener can be used as a beer tools opener, sturdy. Hand-carved scales give it a truly unique feel and it has been designed to fit comfortably in the hand.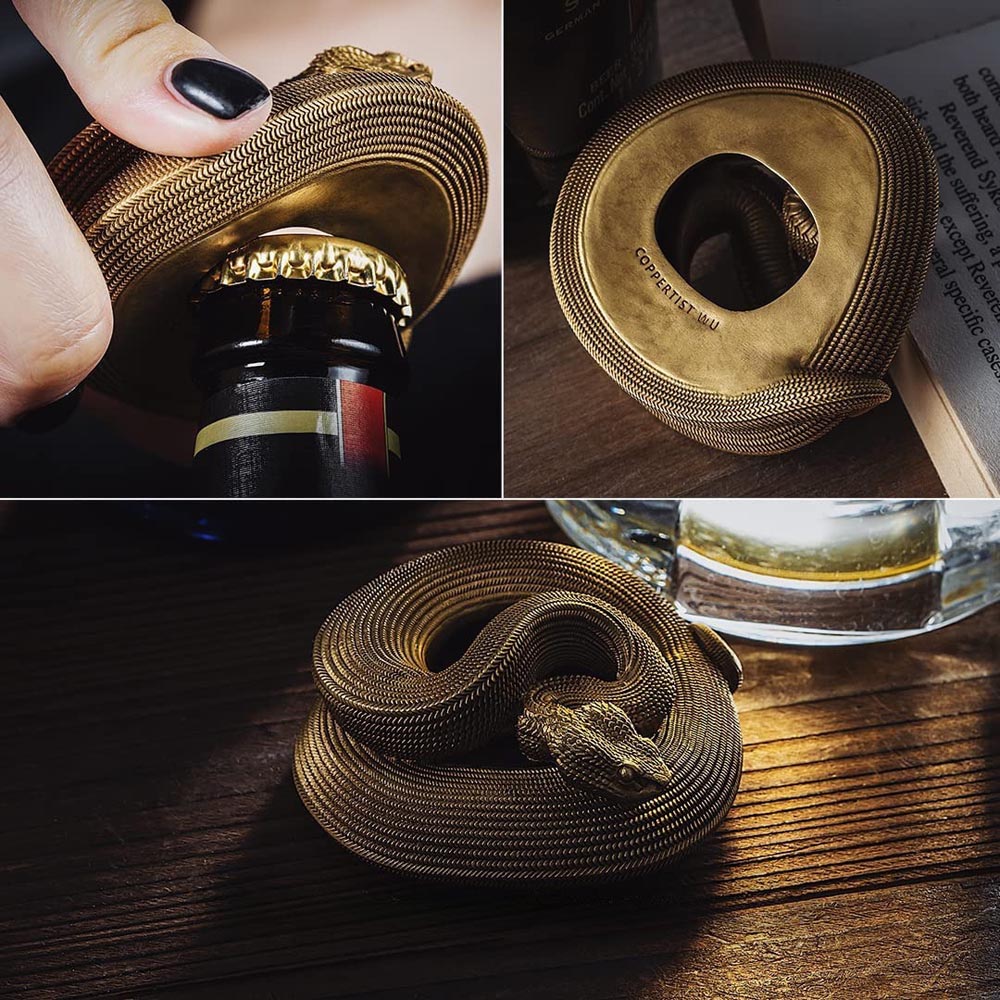 [buy on amazon]
Crab Beer Bottle Opener
Hermit Crab has a hard exoskeleton outside of its body, two pairs of antennas, a pair of 925 sterling silver eyes. The copper starfish is set on the shell of the conch as an embellishment.
Material & Size: Brass, copper, 925 sterling silver. Length: 3.94 inch / 100 mm. Width: 1.81 inch / 46 mm. Height: 1.65 inch / 42 mm. Weight: 8.08 ounces / 229 g.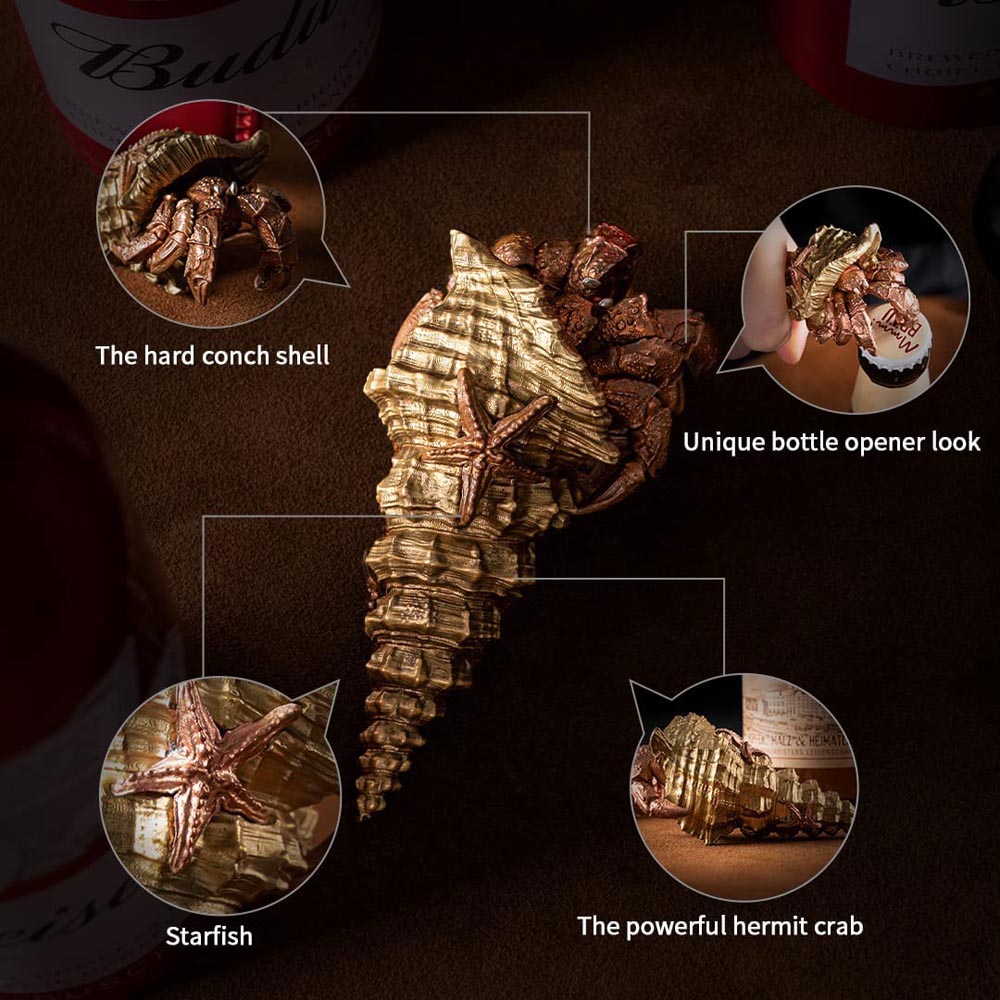 [buy on amazon]
Crocodile Animal Clips Pendant
Combined with the appearance of a crocodile to make it a unique crocodile clip. The skin of the crocodile pendant is very textured and the teeth are very sharp. It can be used as a clip pendant, necklace, or keychain(include a brass keyring).
Material & Size: Brass. Length: 2.19 inch / 55.7 mm. Width: 0.67 inch / 17.13 mm. Height: 0.76 inch / 19.3 mm. Weight: 1.43 ounces / 40.6 g.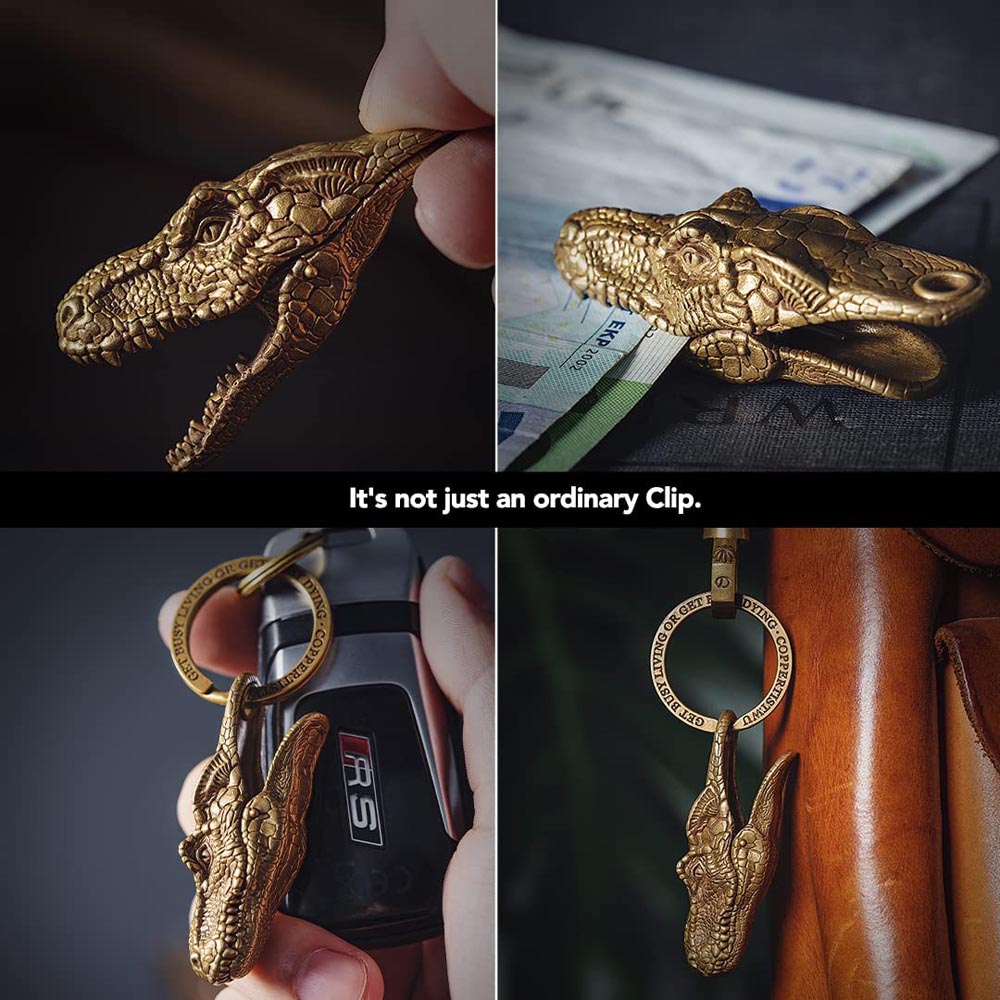 [buy on amazon]
Crab Brass Coin Holder
The front of the crab shell has a built-in magnet that can be opened to hold change or other small objects, and it is just the right size to fit in your pocket for everyday carry. The size, detail and prominent angle of the eyes make the whole artwork come to life.
Material & Size: Brass. Length: 2.46 inch / 62.6 mm. Width: 1.79 inch / 45.45 mm. Height: 1.35 inch / 34.36 mm. Weight: 2.97 ounces / 84.1 g.
Chitala Letter Opener Brass
Letter opener Inspired by the Chitala Chitala,The perfect decoration that combines functionality, fun and safety. can be used to open express delivery, and it is also convenient to carry around. Hand-carved the body scales and various other details to bring the whole little fish to life. With its knife-like tail, it won't hurt your hand no matter which angle you touch it
Chameleon Creative Keychain
This keychain is inspired by Jackson's chameleon. The pose of the chameleon as it grasps ontoo a tree branch was used to create this keychain. The chameleon's horn is made of 925 sterling silver and comes with 4 key rings. The long pole can be easily removed for hanging key rings or other decorations.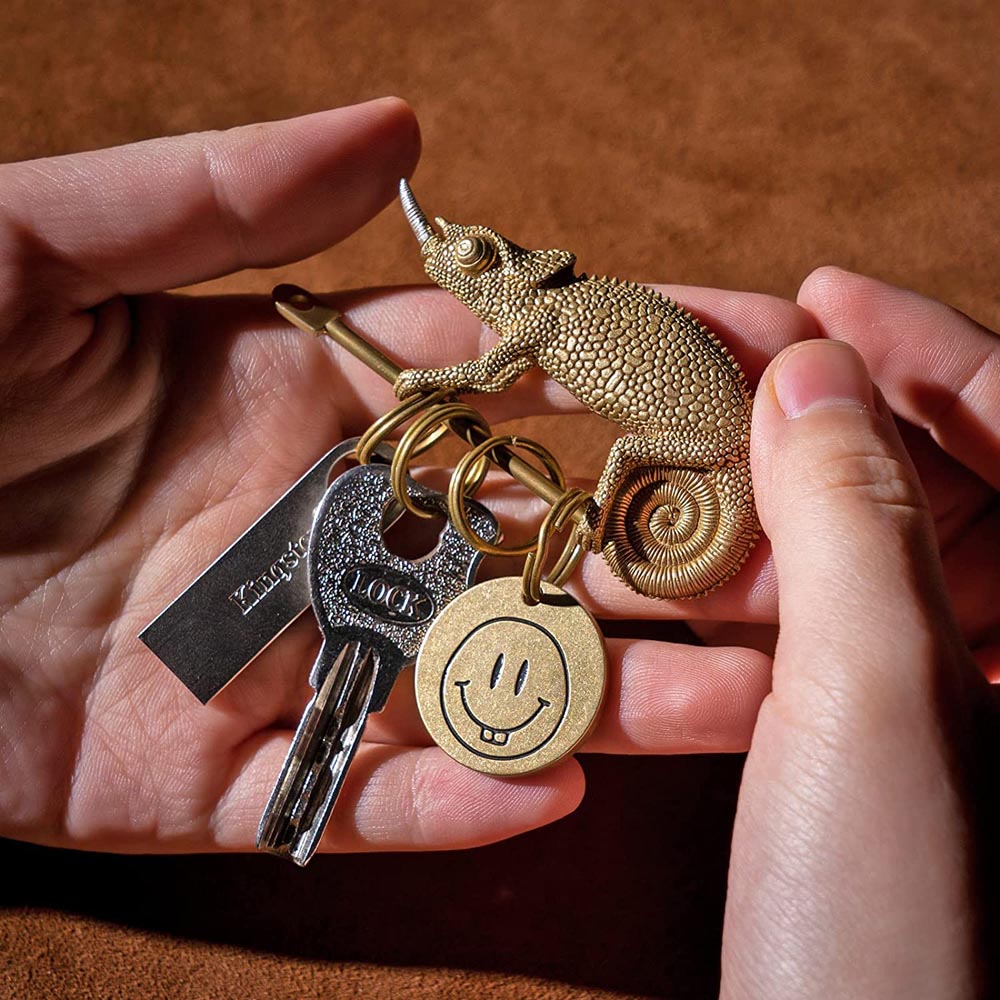 [buy on amazon]