Map for most of us is a tool which helps us to know better about the city, country or the world. However, someone see it as a beautiful material for designing, especially vintage style map. Hence, we have seen many interesting map inspired products on market, such as map clothing, map glasses, map umbrella and map carpet.
We are a participant in the Amazon Services LLC Associates Program, an affiliate advertising program designed to provide a means for us to earn fees by linking to Amazon.com and affiliated sites.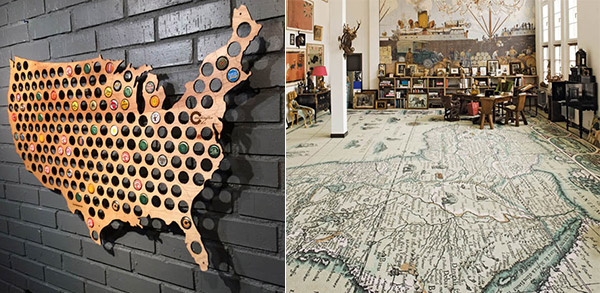 1. "I Was Here" scratch-off world map [artlebedev]
The poster-sized product is printed with every country hidden underneath a layer of silver paint. Simply use a coin to scrape the material off and reveal a colorful world below.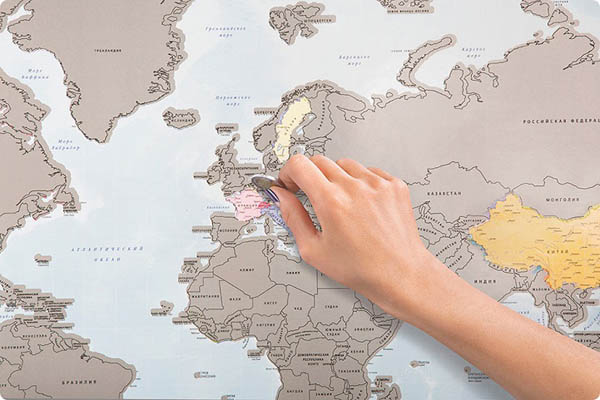 2. Wooden Beer Cap Maps [beercapmaps]
Beer Cap Maps is an interesting and fun item developed for guys that love to collect their beer caps, but also want to display them by adding them onto the corresponding state's finest breweries, from which they were crafted, making it all the more interesting and thus combining an existing habit that may improve your geography knowledge. Each map is made from veneered plywood; with precision cut small holes where you can fit the crowns of your latest six-pack.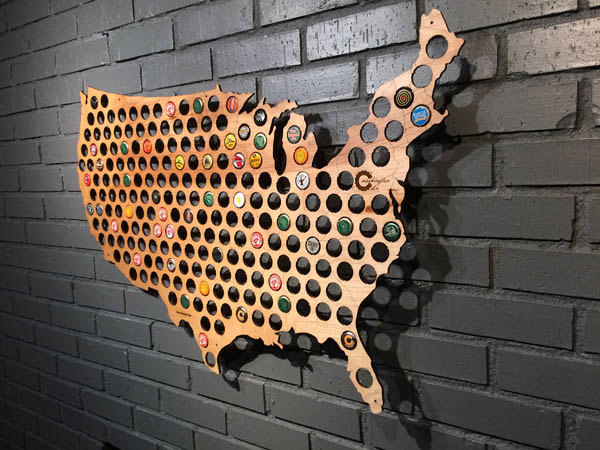 3. Etched Globe Whiskey Glasses [buy on amazon]
Get away with every sip with these etched globe spirits glasses. Admire and enjoy these glasses from north south east and west. Decorative etching of the world map brings a new spin on serving spirits. These lead free glasses are recommended to be hand washed. Set of 2 Dimensions: 3 1/3′ H X 3′ W Capacity: 12 oz.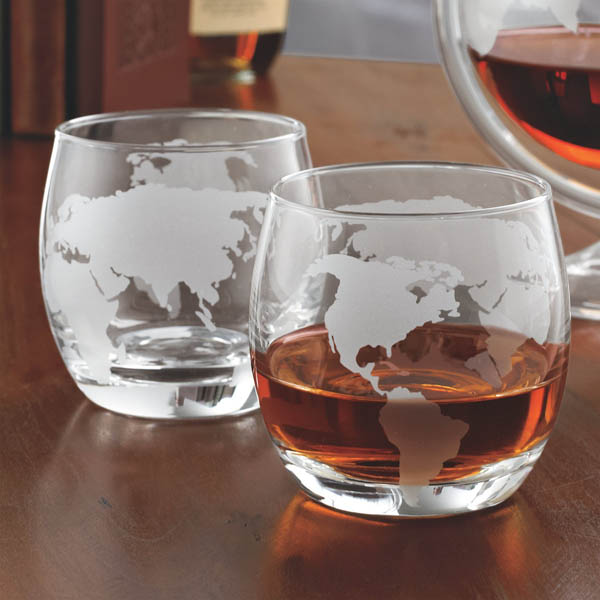 4. London Vintage Map Umbrella [fancy]
A premium double layer umbrella with a vintage London map printed on the underside. Traditional Beech wood shaft & handle.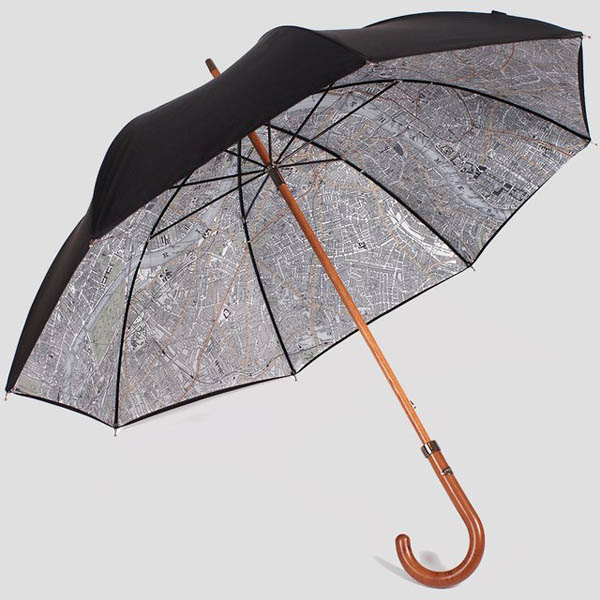 5. Classic Voyage Map Slip-On [fancy]
These classic Toms feature an all-over vintage-style map print and a comfortable cotton upper.
Cotton upper/cotton and hemp lining/EVA sole.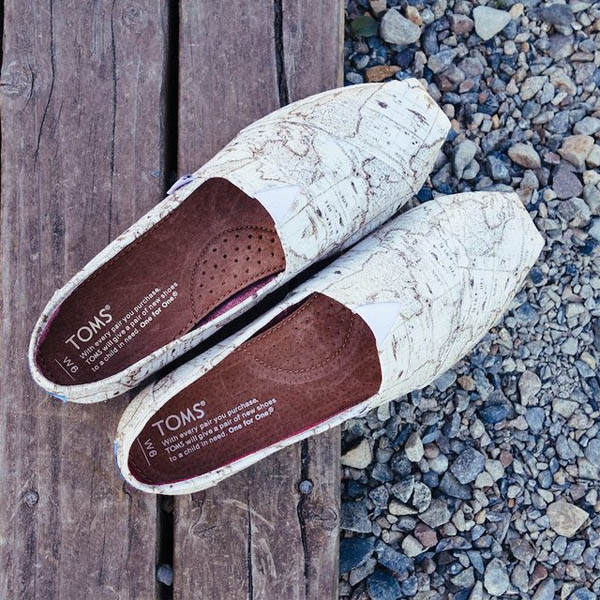 6. NY Subway Map Tape [fancy]
The potential uses for this clever and creative subway map tape are endless!
Use it for decorating stationary, incorporate it into a piece of art, or leave a strip on the inside of your glasses until you have it memorized!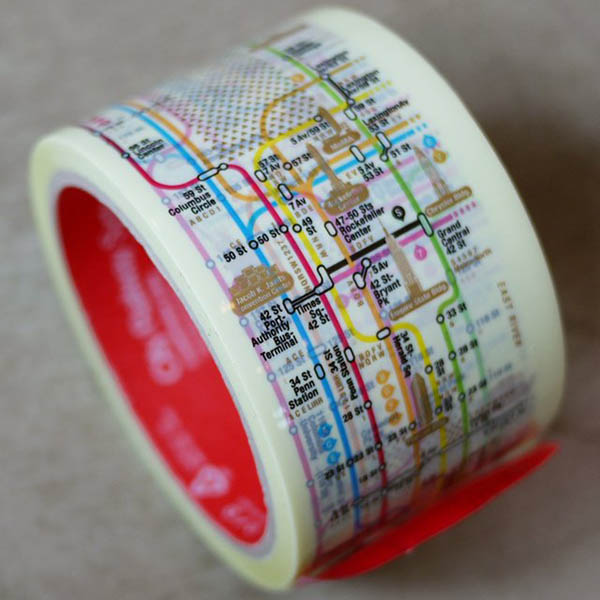 7. Lamp-In-A-Box TRI-TRV-OLDWO Travel [buy on amazon]
A vintage world map lampshade, perfect to fit almost any lampstand or as a ceiling pendant shade. For the traveller in all of us, this shade is a timeless classic that will enhance any room and inspire new adventures all over the globe!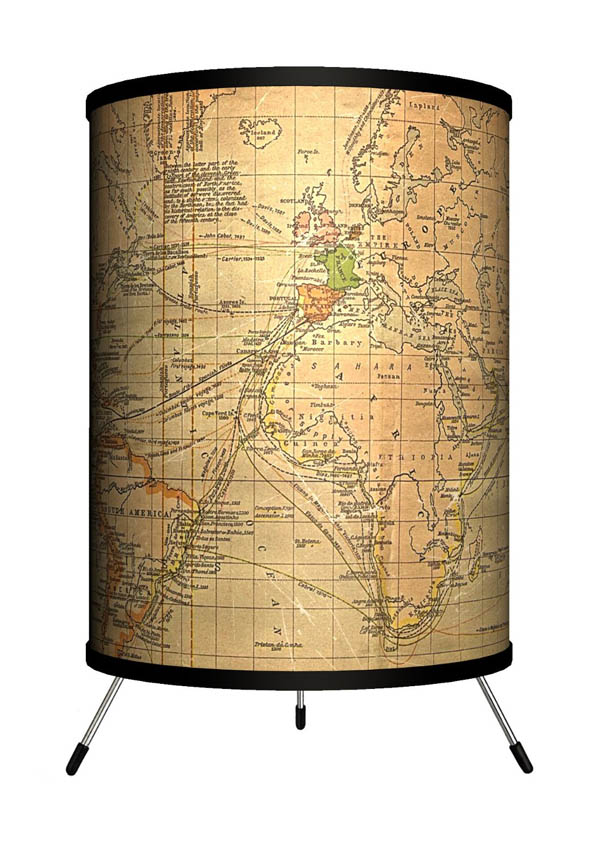 8. State Slates [fancy]
One 12″x12″ slate etched with the borders and roadways of some of the great American states. Make your next event a stately affair. Natural edged slate with four cork feet, made in the USA.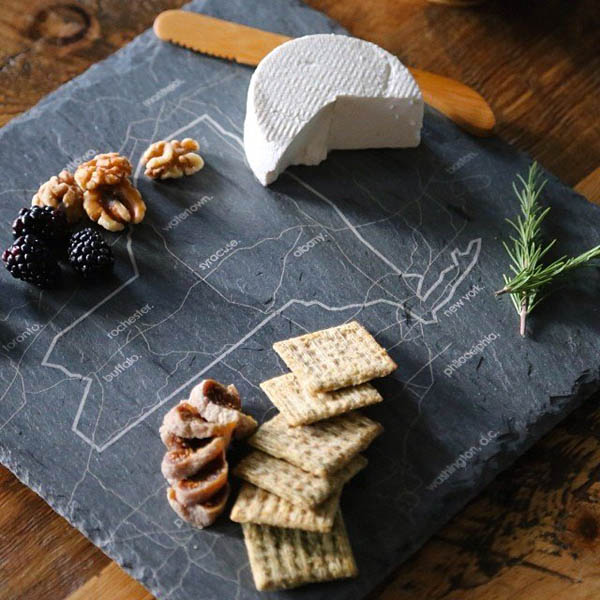 9. World map Body Suit [fancy]
Try this instead! World map Body Suit. Easy to get your little tykes in and out of, this long sleeved baby bodysuit is both warm and rugged. Perfect for active babies on the move.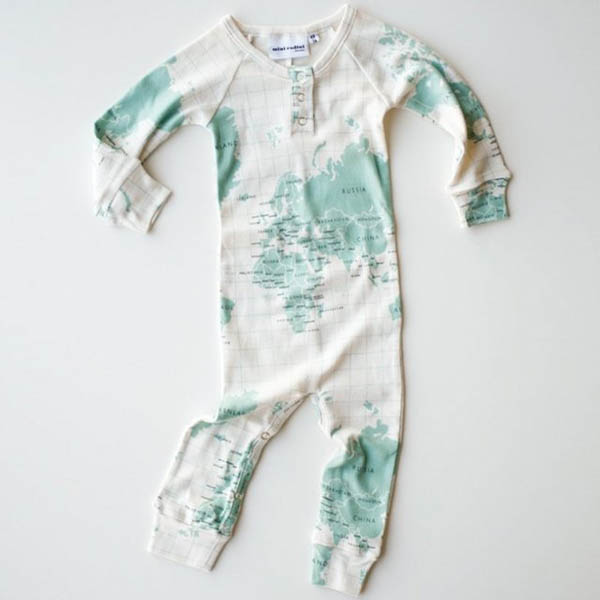 10. Walk On Map NYC Flip Flops [fancy]
Walk across NYC with these unique flip flops designed with the map of the New York subway system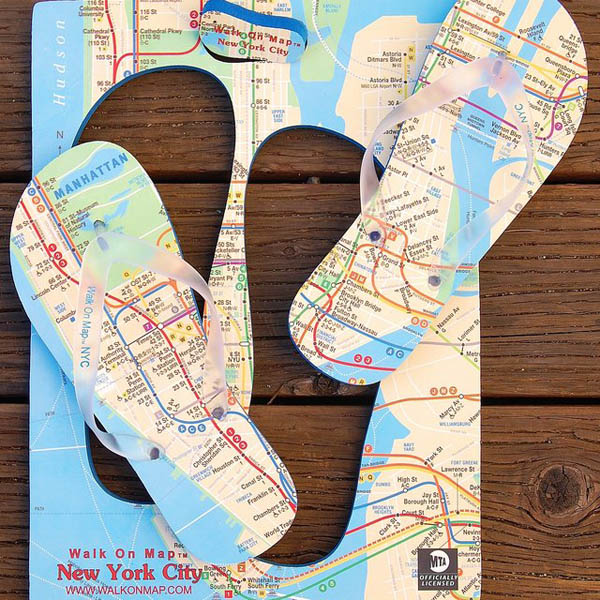 11. Saturday Knight The World Peva Shower Curtain [buy on amazon]
The World PEVA shower curtain is a whimsical look at geography. The bright contrasting colors make this a great educational tool or a fun design for those that enjoy travel and adventure. The curtain is 70 inches by 72 inches and has a clear background.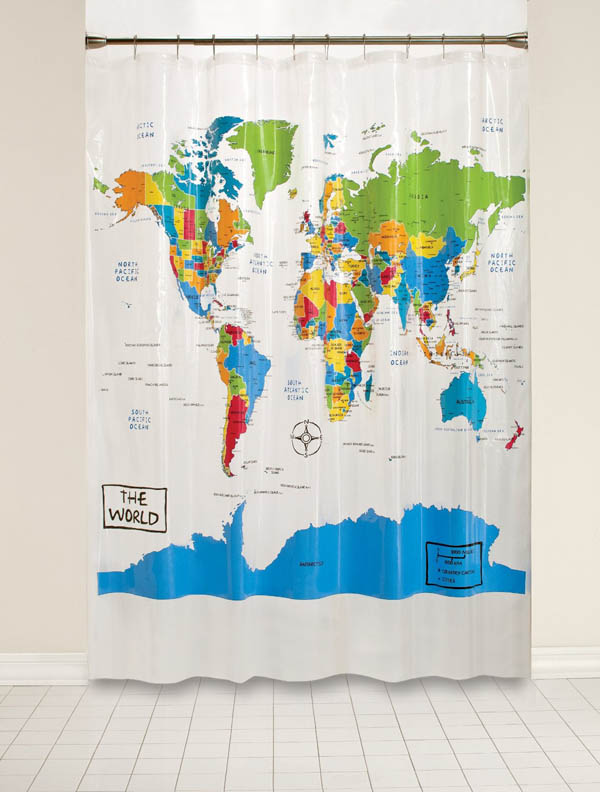 12. World Map Carpet [homedit]
With these world map carpets you can not only cleverly decorate your home but you can actually learn new things just by simply looking at them. It's a very efficient way of increasing your geographical knowledge.