It is important to teach our little ones do the financial management when they are small. There are many approaches and the usage of piggy bank is one of the simplest way. Although a recycling bottle might do the work, a delicate and interesting piggy bank like we listed below might work better, which usually use a more engaging way to encourage kids save money. Of course, these piggy bands are not only for kids, you can use them as well.
We are a participant in the Amazon Services LLC Associates Program, an affiliate advertising program designed to provide a means for us to earn fees by linking to Amazon.com and affiliated sites.
1. Spirited Away Kaonashi No-Face Piggy Bank [buy here]
The Kaonashi No-Face Piggy Bank is a money box that automatically takes your coins and saves them for a later date. Place a coin in Kaonashi's red bowl and then the spirit will let out a signature phrase from the movie as he "swallows" the money.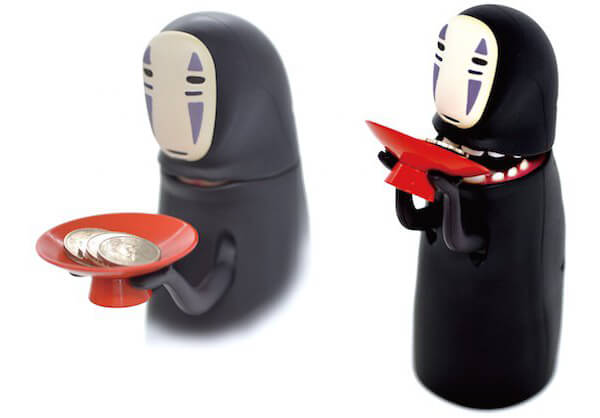 2. Choenbako Robotic Monkey Bank [buy on Amazon]
The Choenbako is a super jolly primate but he's hungry! Give him some food (he likes money) and he will quickly scoop it into the safekeeping in the money box below.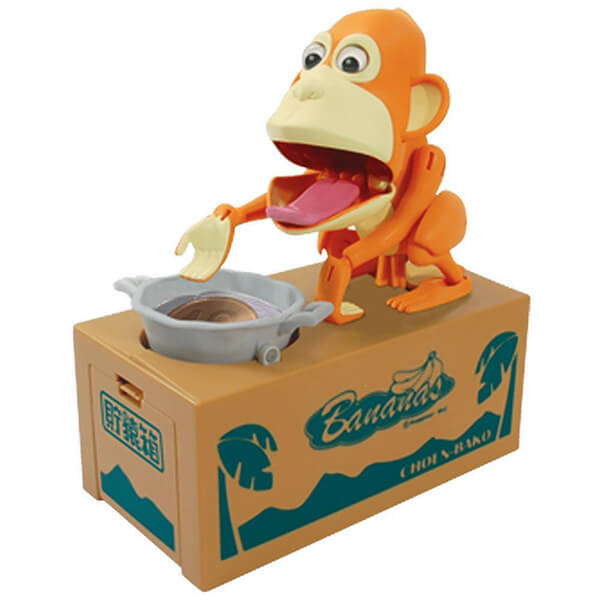 3. Oincoin Piggy Bank [buy here]
A truly "piggy" bank, this coin box will really keep your money safe for you – you can't even open it up. If you're one of those people who simply cannot save money, the Oincoin Piggy Bank will force you to keep away from your loose change.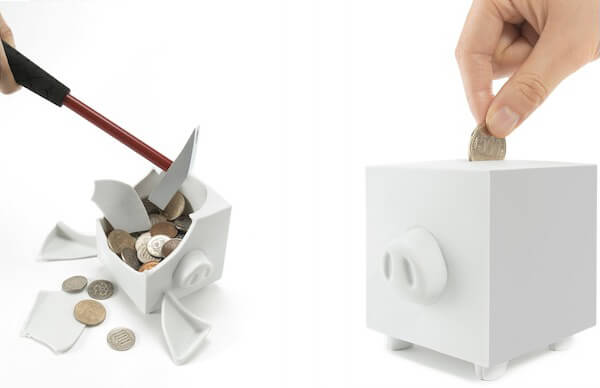 4. Pikachu Itazura Piggy Bank [buy on Amazon]
The Pikachu Itazura Piggy Bank finds the world's most famous Pokemon character hiding in a box, waiting to collect your money and save it for you. After returning from a long day outside your home…say, playing Pokemon Go… just place any leftover coins on the yellow top, and Pikachu will come out and store it away for you!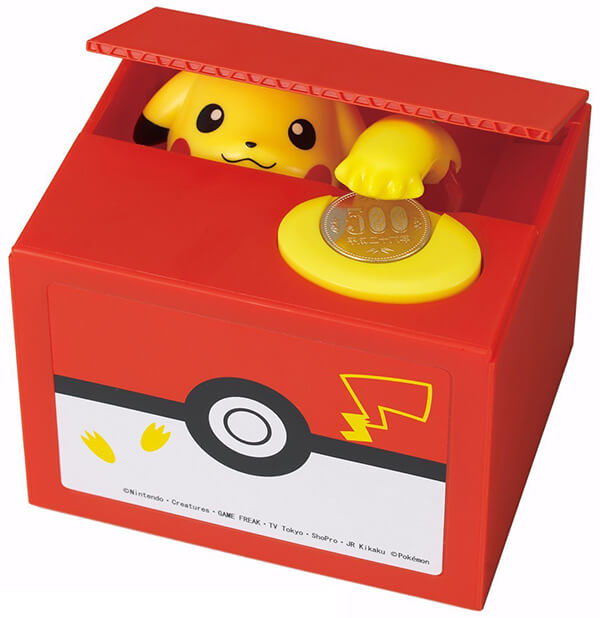 5. Moneybox: Save, Spend, Share [buy on Amazon]
This durable tin moneybox is a timeless gift that will inspire and teach children to save spend and share wisely for a lifetime. A great Allowance tool Moonjar moneyboxes were created as a tool for children and families to incorporate strong financial values and practices into their daily lives.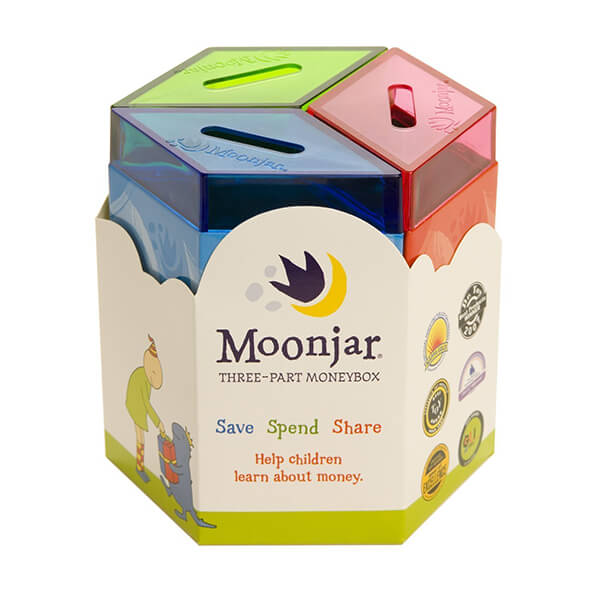 6. My Dog Piggy Bank [buy on Amazon]
This adorable puppy is happy to save your coins in his Savings Box. Place a coin onto the tray and watch as it munches away at it happily. He collects the coins you give him and stores them in his savings box. What a fun and safe way to save!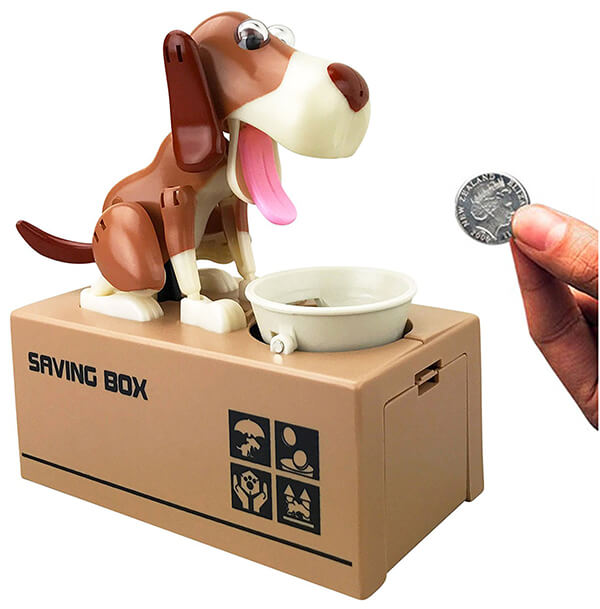 7. Money Maze Bank [buy on Amazon]
The Money Maze bank is a great combination of a challenging puzzle and an intriguing bank.
In order to access your cash, you must solve the puzzle.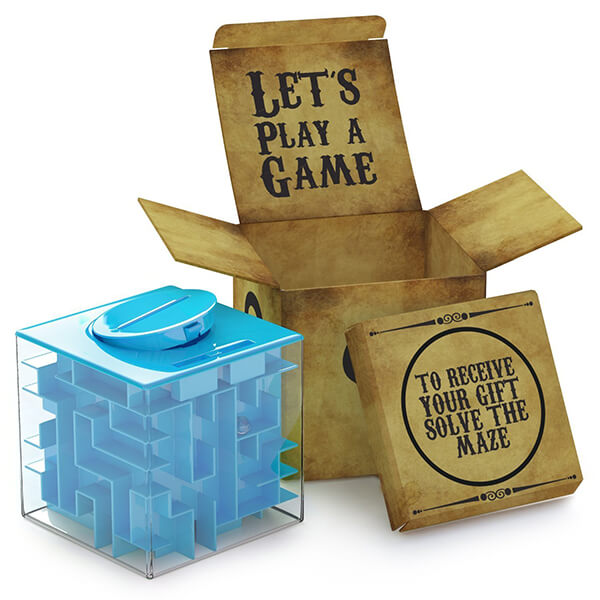 8. Chalkboard Piggy Bank [buy on Amazon]
Pig money piggy bank keeps you motivated to save by LISTing or drawing the object you desire on his generously-sized blackboard exterior.