Origami, is the art of paper folding, which is often associated with Japanese culture. In modern usage, the word "origami" is used as an inclusive term for all folding practices. Maybe, cause the process of transforming a flat sheet into some 3D scupture is quite amazing, which inspire many industrial designers to create some innovative products with the idea of origami – the process or the end result. Here we have rounded up 15 Creative Origami Inspired Designs, from Kayak to chair, from coffee table to wine tote, it is quite a fun to see those origami inspired products and transform them with our hands.
Like those products, check our previous post and see more origami inspired products.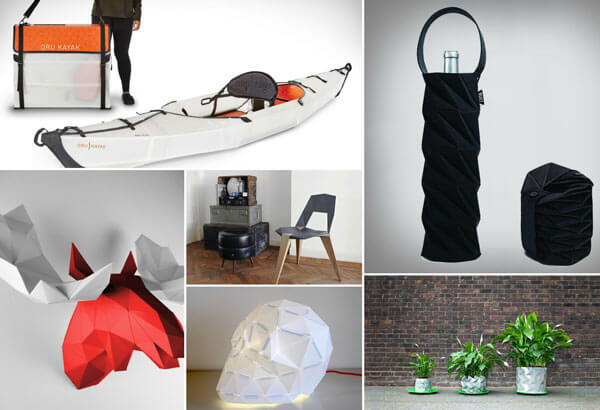 We are a participant in the Amazon Services LLC Associates Program, an affiliate advertising program designed to provide a means for us to earn fees by linking to Amazon.com and affiliated sites.
1. Oru Origami Kayak [buy on amazon]
This absolutely stunning Oru Origami Kayak is every adventurist's dream! It is light, compact, durable, and fully recyclable. And it unfolds magically out of its own carrying case.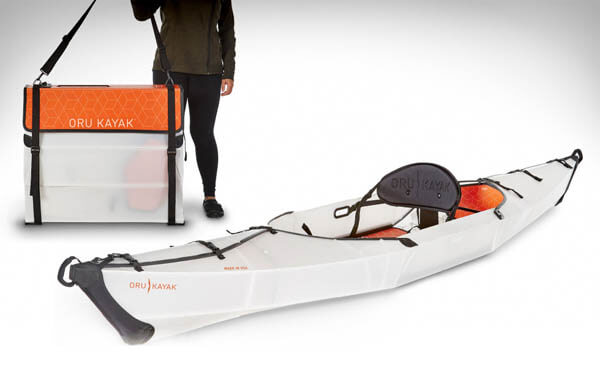 2. Growth: a Pot can grow [ayaskan]
Growth, an innovative pot design inspired by the Japanese art of origami, grows together with your plant, expanding to accommodate more soil and a wider root network.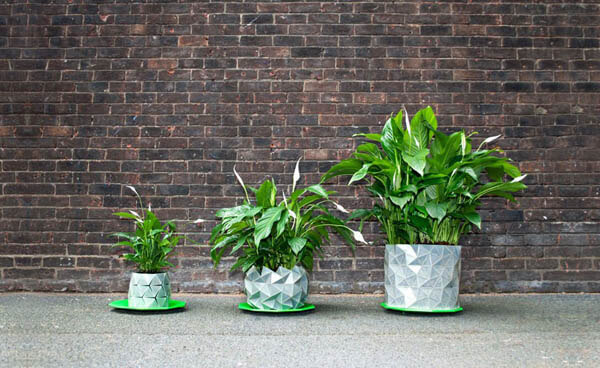 3. Perch Light: Origami Bird Shape Lamp [designswan]
The paper-folded looking bird light is made from actual synthetic paper and illuminated from the inside. The elegant light is counterbalanced and rocks back and forth at the slightest touch or disturbance in the air.
4. Origami Cutting Board [buy on amazon]
This set of 2 origami cutting boards by Mastrad is a brilliant way to prepare, serve and store your food! In the flat position, the boards are a hygienic, all-knife friendly surface for dicing, slicing and preparing your foods. By folding up and locking the sides, you create a unique bowl for serving your food!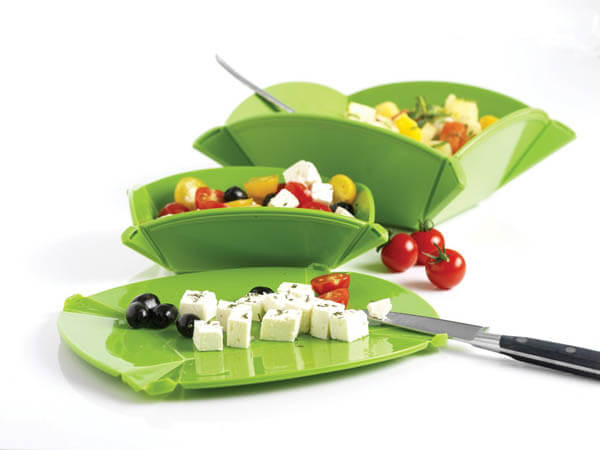 5. BUILT NY 3-Piece Origami Paper Wine Tote [buy on amazon]
These stunning wine carriers offer top-shelf protection for your vino and make the perfect gift. The unique folds aren't just visually-appealing-they actually help safeguard your bottles from bumps in the road. These wine carriers also compress flat and secure with handle for compact storage.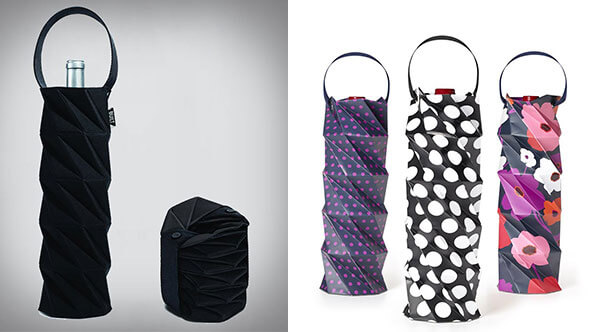 6. Joseph Joseph Rinse and Chop Plus Cutting Board [buy on amazon]
When folded and locked, it's unique, innovative design creates a small colander at one end enabling food to be rinsed and drained. When open and laid flat the design becomes a knife-friendly, non-slip chopping board. Once chopping is complete the board can be folded and locked again to create a convenient chute down which chopped food or waste can be poured.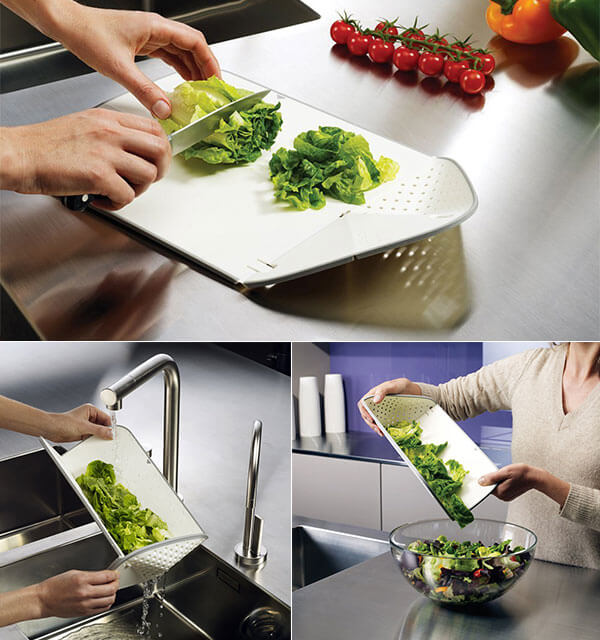 7. Origami Bag [fancy]
A large thoughtfully engineered geometric-patterned bag. Square-based with 12 die-cut facets, Magnetized closure, 4 metal feet, colour-customizable hand-twisted handles, contrasting hand-sewn drawstring pouch, with a removable bag organizer.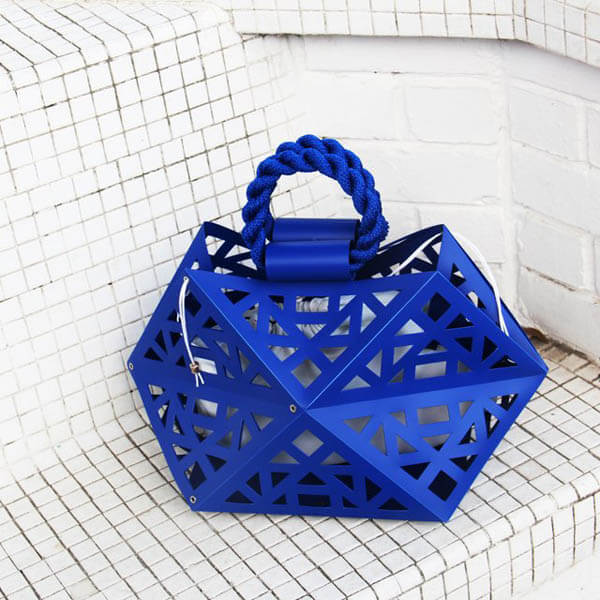 8. Carat Lamp by Sander Mulder [fancy]
Carat lamp is a jewel pendant lamp designed by Sander Mulder. A special finish on the outside of the shade makes it gleam like an emerald in the dark, while the reflective white inside allows for optimal lighting.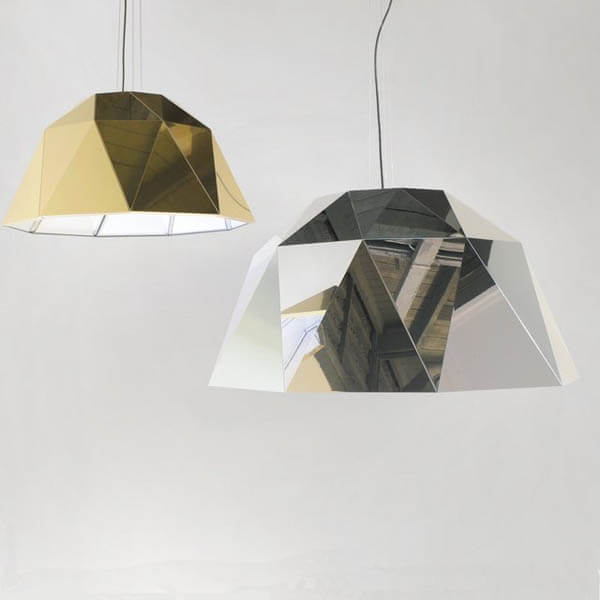 9. Origami Coffee Table [freshome]
Origami coffee table is made of different kinds of solid wood based on the customer's preference and working budget. The 42" x 42" glass top is fastened on the origami shaped wood with two metal stand offs.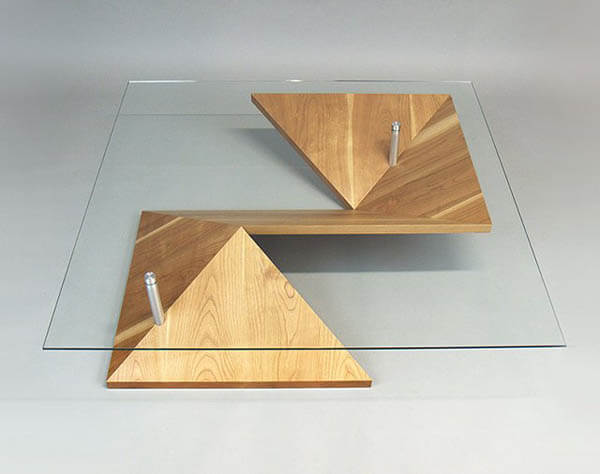 10. Amazon Kindle Fire HD Standing Origami Case [buy on amazon]
The Origami case, which is designed by Amazon, is a lightweight protective case with an innovative Origami style built-in stand that gives you hands-free viewing of your Kindle in many different positions. It covers both back and front and features color-matched microfiber interior that keeps your Kindle's screen clean at all times.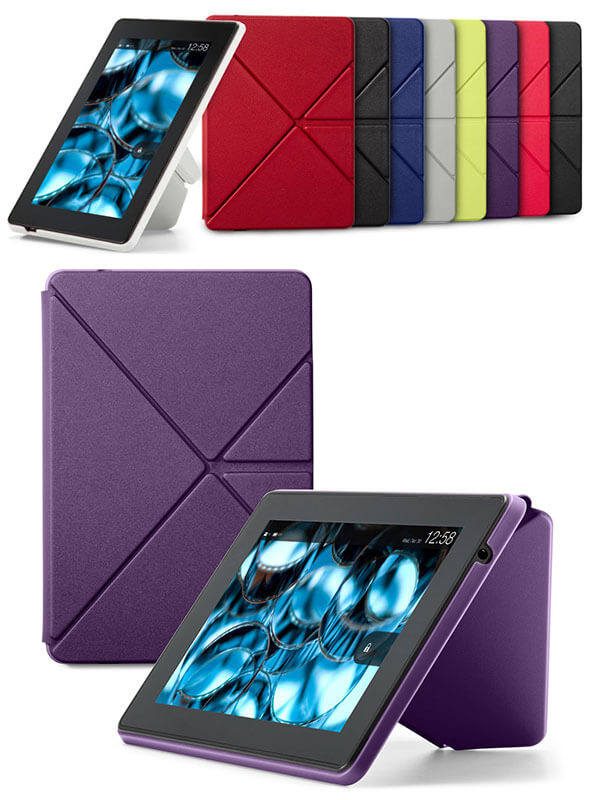 11. Big Edmond Skull Origami Lamp [thegadgetflow]
Made with polypropylene, the Big Edmond Skull Origami Lamp is completely white allowing the perfect amount of glow to be emitted on your desk or even bedside table. Arriving to you flat, you'll love assembling this piece of art lamp with the pre-marked folds and creases.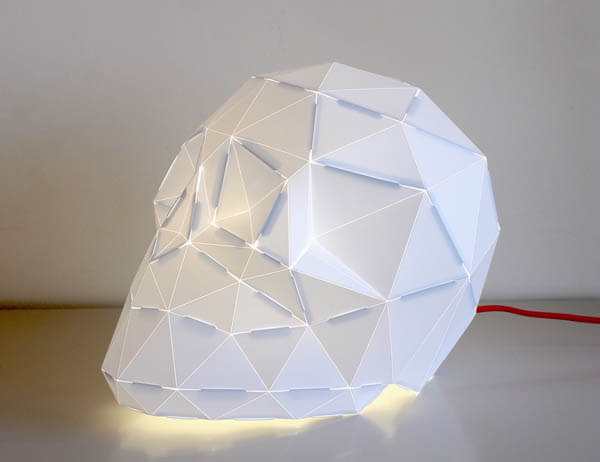 12. Pythagoras Chair [thegadgetflow]
Inspired by origami, this three legged Pythagoras Chair by Sander Mulder can become a striking addition to your indoor seating area. The entire chair bears these amazing triangulated lines which not only serves an aesthetic purpose but also adds to the overall comfort of the user.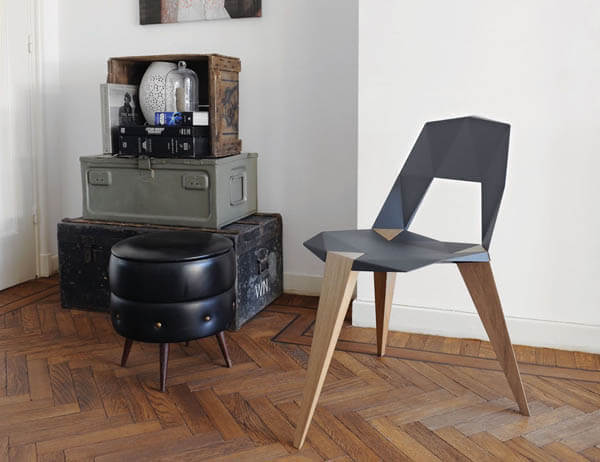 13. Flapot [buy on amazon]
Flapot is a durable and foldable, stainless steel cooking pot developed for cooking on camping and trekking tours. The ultra slim, lightweight, portable Flapot is designed to be folded into a pot like folding a metal plate as origami.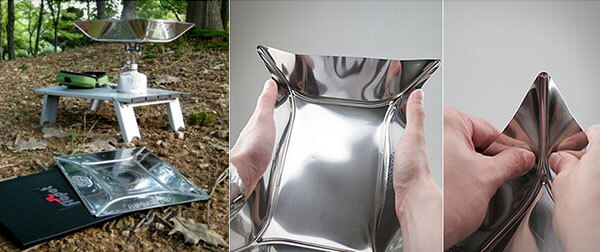 14. Chef'n PopTop Microwave Popcorn Popper [buy on amazon]
Make healthier popcorn at home for friends and family with this microwave popcorn popper. Make and serve up to 10 cups of popcorn in minutes without added oil or butter. As the kernels pop, the lid slowly unfolds to hold up to 10 cups of popcorn and doubles a serving bowl when finished.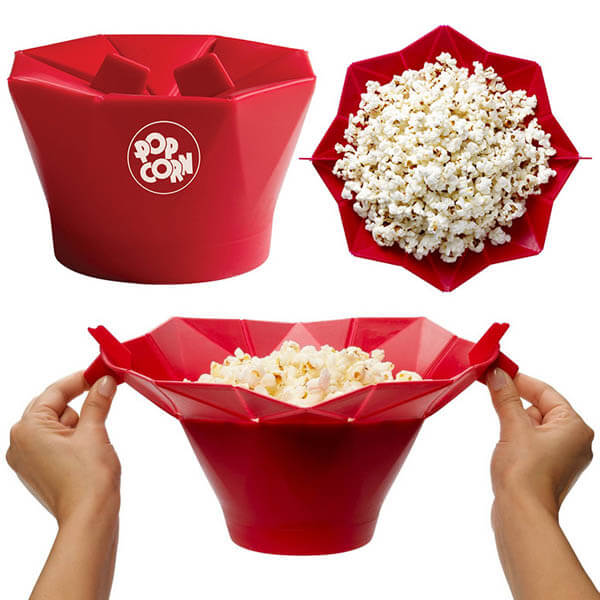 15. Papercraft Wall Trophy Moose [design-3000]
Stunning wall decorations – made from simple shapes and materials consisting of animal design sculptures that skillfully strike a pose and exude an ultra hip atmosphere in any urban jungle.