Hey there, night owls and early birds! We've got something adorable and practical to introduce to your world – the Aokpsrt Cute Ice Cream Duck Night Lights (amazon). You won't believe how this charming little ice cream duck can light up your life in more ways than one.
Cool and Quirky Decor
First things first, let's talk about style. These night lights are like nothing you've seen before. Shaped like a duck falling into an ice cream and made with top-quality materials, they're not just a light source but a cute piece of room decor. Whether you're decorating your college dorm, bedroom, office, or any other space, this little duck will make it a whole lot more charming.
Battery Life That Goes the Distance
Imagine a night light that can keep you company for hours. The Aokpsrt night light comes with a built-in 1200mAH battery, which can last up to 10 hours when fully charged (brightness levels may affect duration). Recharging is a breeze – simply connect it to a mobile power supply, laptop, or car power supply, and you're all set for another night of warm, comforting light.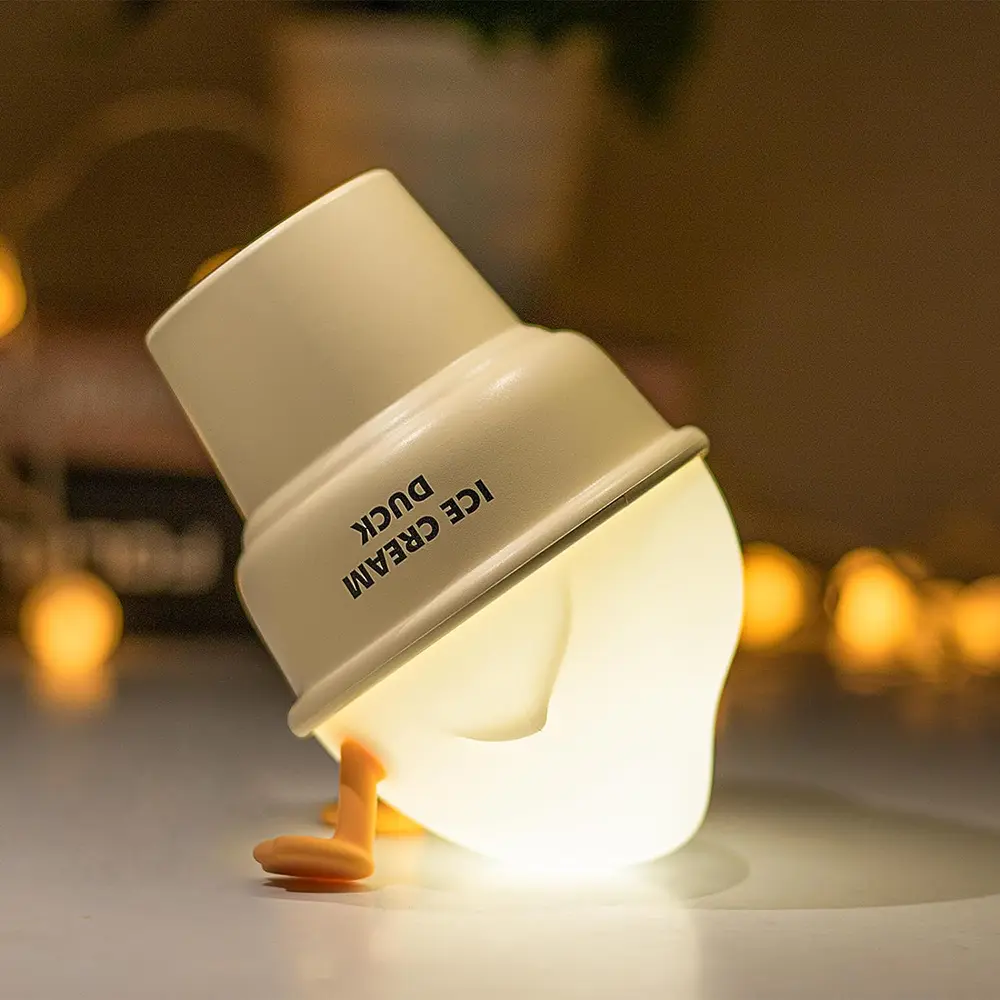 [buy on amazon]
Simple as a Tap
Operating this cute night light is as easy as eating a scoop of ice cream on a hot summer day. A gentle tap can turn it on or off, making it a breeze for kids to handle. No need to fumble around in the dark or struggle with complicated buttons. Soft, soothing light that can help chase away those nighttime fears – it's a perfect companion for anyone.
Double the Colors, Double the Fun
Sometimes, you're in the mood for warm light; other times, a cooler tone sets the right ambiance. With the Aokpsrt night light, you get to choose. Long-press the button to toggle it on or off, and a quick press allows you to adjust the brightness to suit your mood. Plus, a double click can switch between warm and cool color lights, giving you the flexibility to create the perfect atmosphere.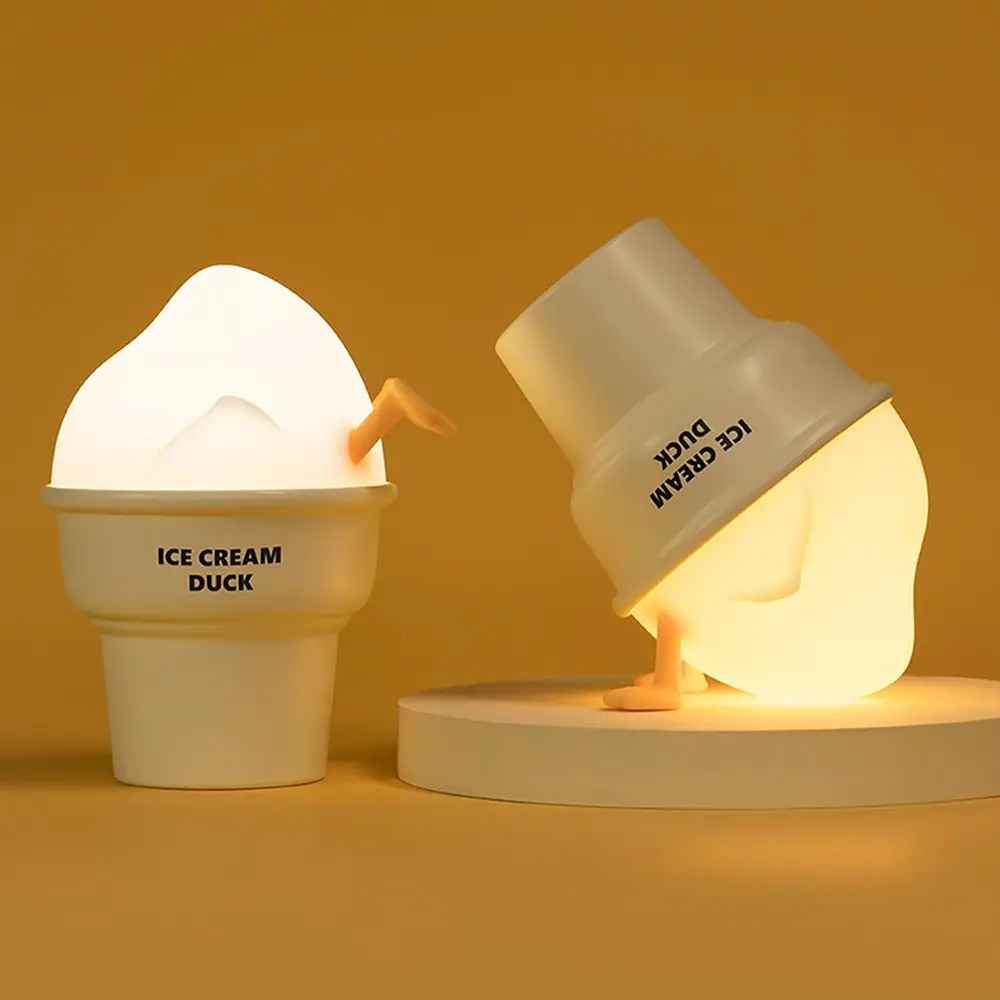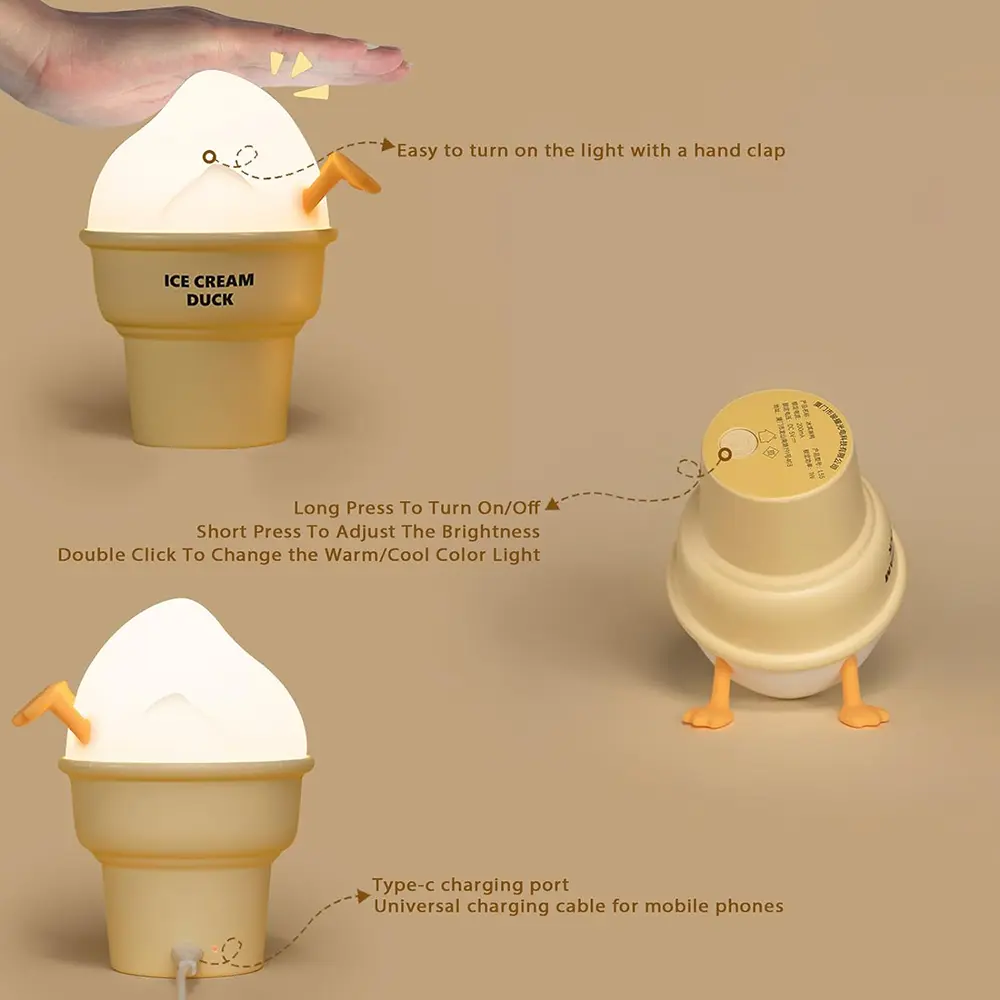 Just the Right Brightness
We all have different preferences when it comes to brightness. That's why this night light offers three different brightness levels to choose from with a simple press of a button. Whether you need a subtle glow for reading or a bit more light for working, it's got you covered.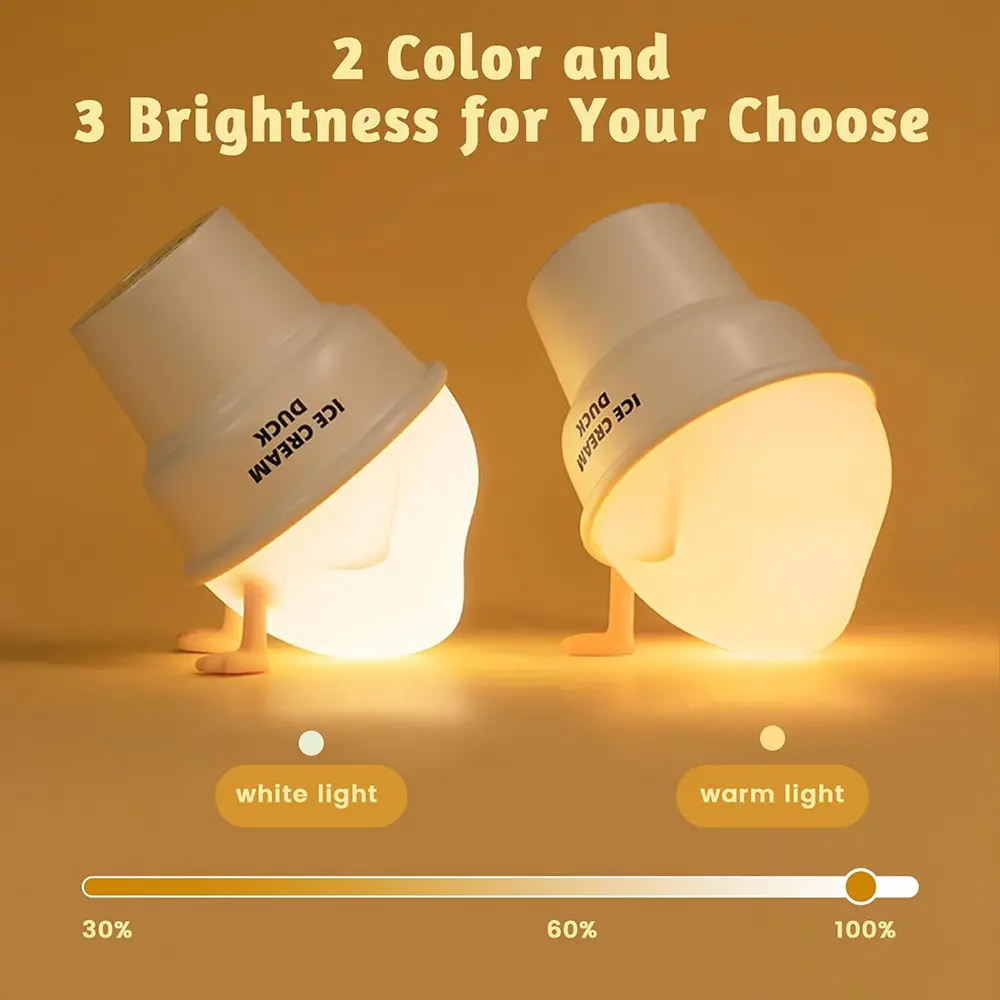 A Friend in the Dark
These night lights are not just for bedtime. While they're perfect for steady sleep, nursing, reading, or working, they can also be your trusty companion during an emergency. When the power goes out unexpectedly or a storm hits, these night lights can step up as emergency lighting to keep you safe and reassured.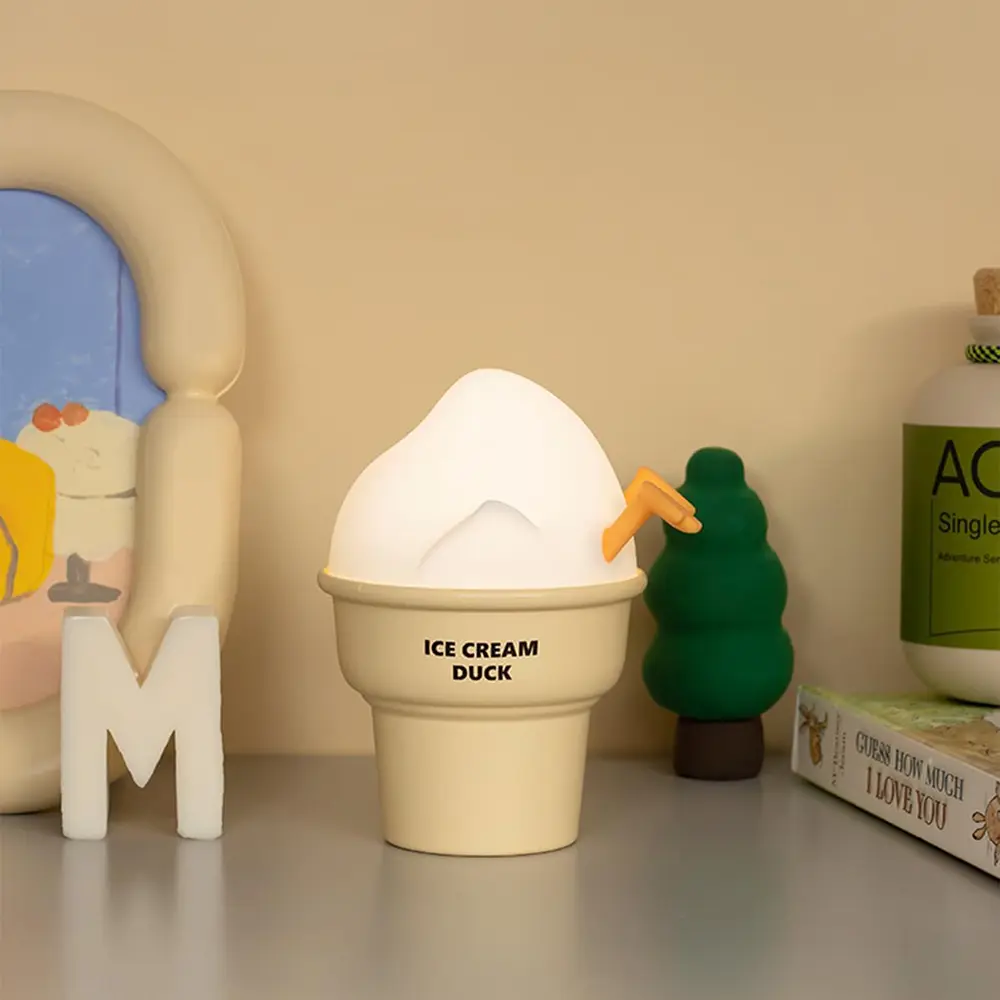 So, why settle for a regular night light when you can have an adorable and versatile one that's shaped like a friendly ice cream duck? Say goodbye to boring lighting solutions and hello to the Aokpsrt Cute Ice Cream Duck Night Lights – your new favorite nighttime buddy. Get ready to light up your nights in style!