Monopoly probably is one of the most popular board games. There are so many versions of the game. However, these types of board games have one shared issues: won't last long. Made of paper or cardboard, it is so easily got torned. Hence, unless you just collect them and not play them often, these board games can't be played over years.
Monopoly Luxe Maple Edition combines beauty and elegance with the world's premier property trading game. This gorgeous edition features a solid maple wood cabinet with an integrated storage drawer and die-cast metal drawer pull. The striking foil-stamped Monopoly gameboard is built into the cabinet and includes a framed center area for rolling dice.
Upon opening the storage drawer you will find all the premium game components inside: A solid maple banker's tray, 8 plated die-cast metal tokens: Battleship, Boot, Cannon, Horse and Rider, Race Car, Scottie Dog, Thimble, and Top Hat, deluxe Monopoly money, 32 wood houses and 12 wood hotels, custom foil-stamped Chance and Community Chest cards, and deluxe Title Deed cards, 2 dice, instructions. Solid Maple game cabinet measures 20 inches x 20 inches, sits 3 inches tall, and weighs 12.6 pounds with all game components stored inside the storage drawer.
I won't say this edition will last forever. But if monopoly is one of your family's traditional game. Having such collection will be great for any family unions. Hence you know you always have a set of cards and tokens stored safely in the sturdy container. [buy from amazon]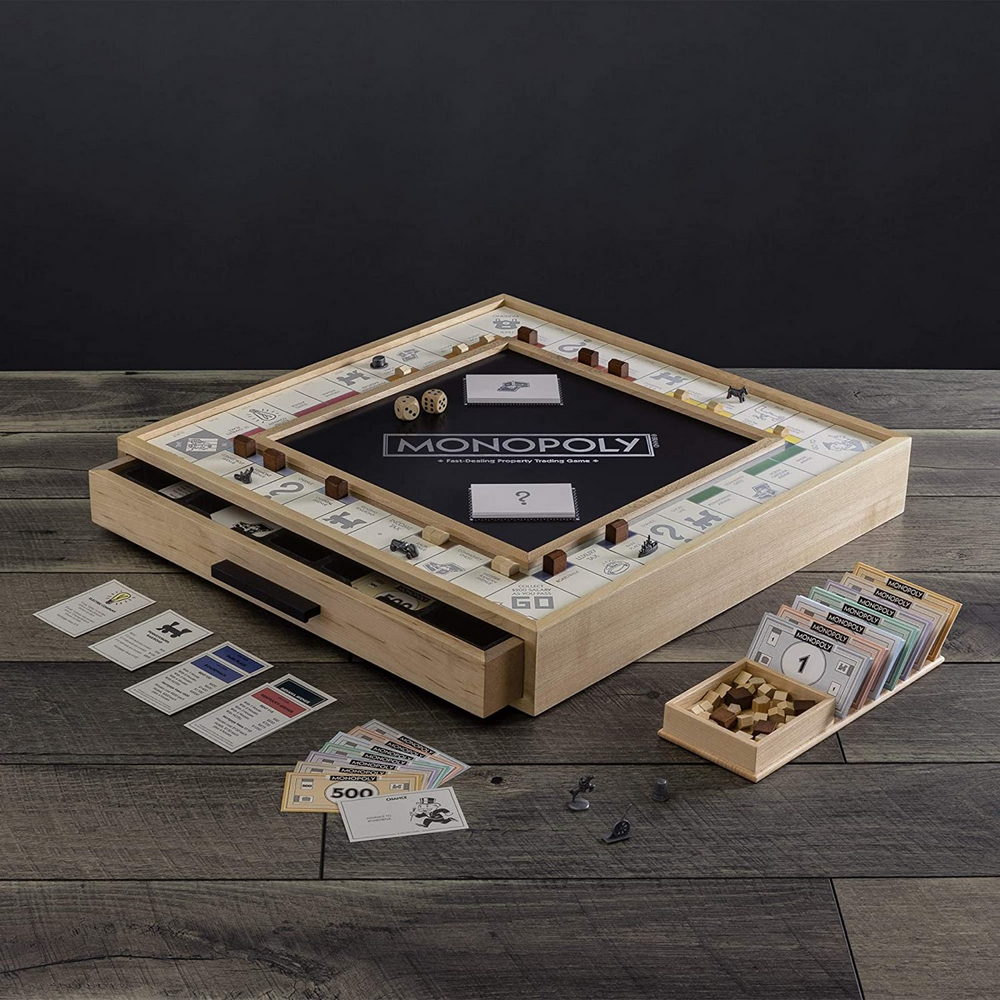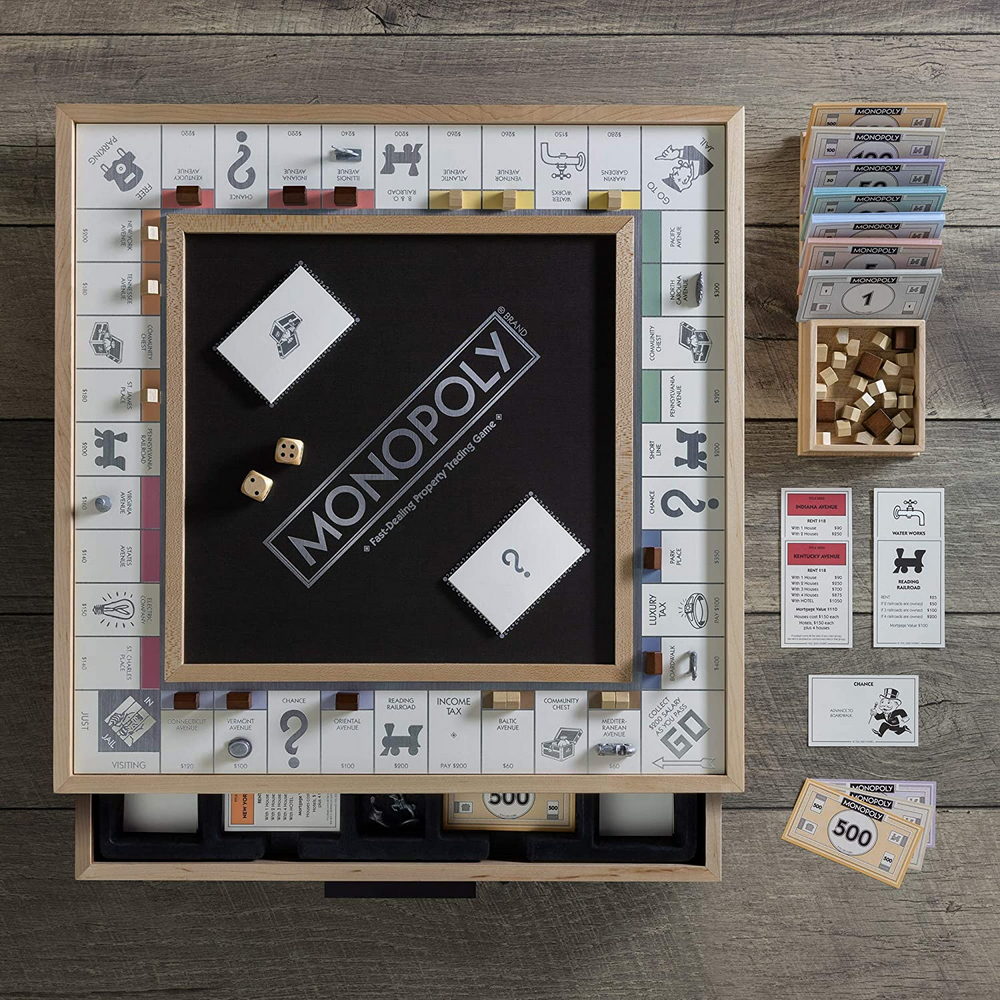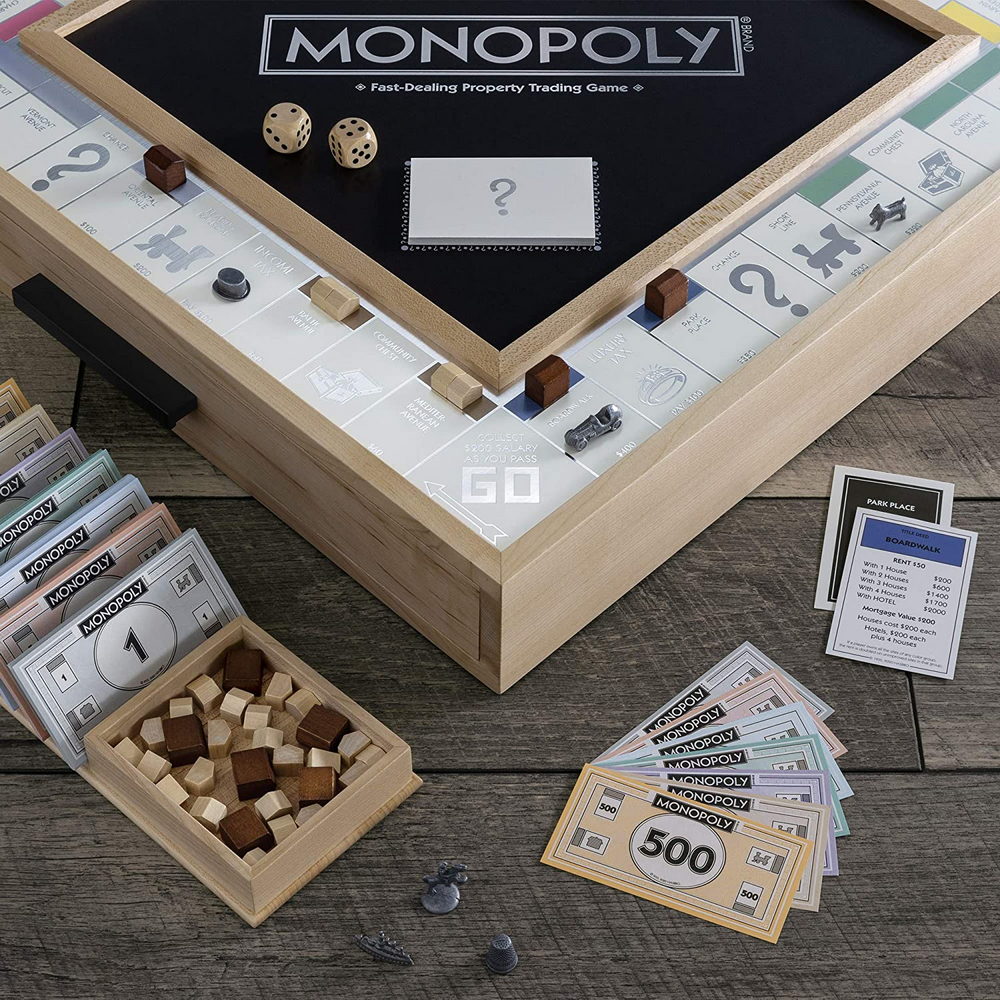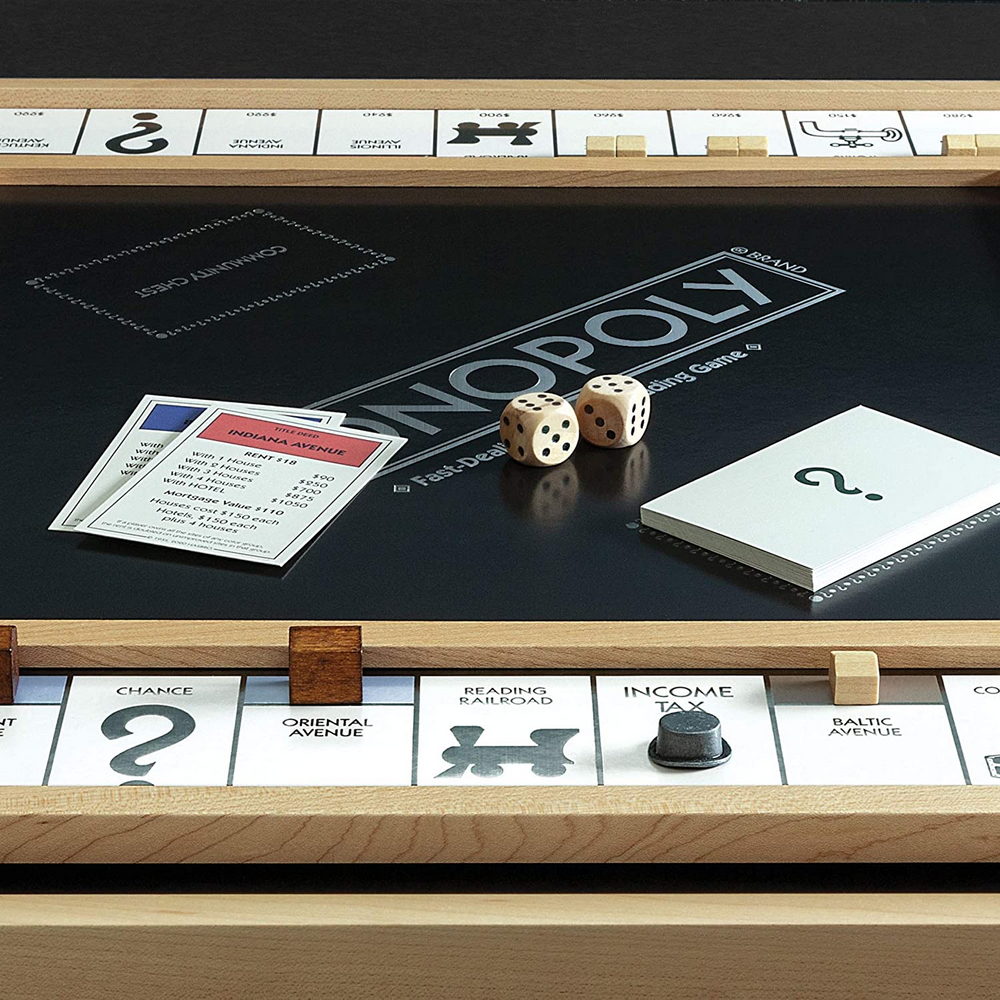 We are a participant in the Amazon Services LLC Associates Program. If you make a purchase, Design Swan may earn an affiliate commission. Please read our disclosure for more info.