It is always cool to see something floating in the air, against gravity, just like a magic. Some samrt designers bring those magic into designing… and created those fancy floating products for us. It must be really proud to have one of those designs at home and see your guests surprised expression.
We are a participant in the Amazon Services LLC Associates Program, an affiliate advertising program designed to provide a means for us to earn fees by linking to Amazon.com and affiliated sites.
1. Fade Out Chair [link]
Isn't this chair amazing? Made by Japanese design company, Nendo, this acrylic chair is painted with a wood grain, with legs fade from walnut to invisible. As a result, the chair appears to be floating.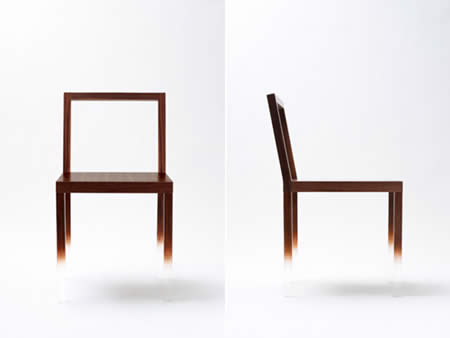 2. Lago Air Bed Lets You Float to Sleep
[link]
Lago is a must see for very creative modern Italian furniture that breaks away from the norm a makes a creative statement you'll want to get surrounded by. The Letto Air platform bed from designer Daniele Lago gives the illusion that the bed is floating which is close to the truth, but a closer look reveals recessed see through Starphire glass panels.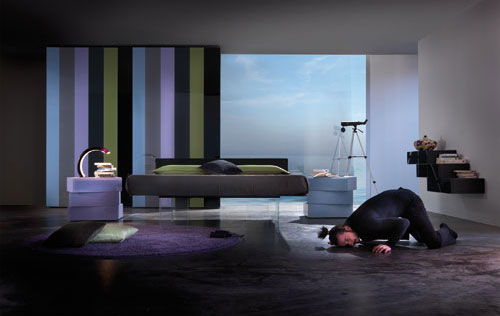 3. Ghost Chairs [link]
They're made from plexiglass and the 'ghost' shape inside is created through laser technology. The 'ghost' sets this chair apart from it's plastic counterparts and what's more the ghost can be customised… oh the possibilities! I look forward to seeing what comes next from this studio.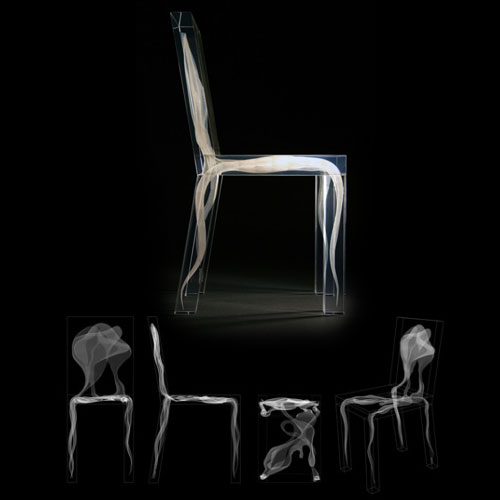 4. Magic Chain Wine Bottle Holder
[
buy on amazon
]
This fun Chain Wine Bottle Holder uses the principle of balance to create a magical floating illusion. If your friends can't figure out how it works… it might just be time to cut them off from drinking for the rest of the night.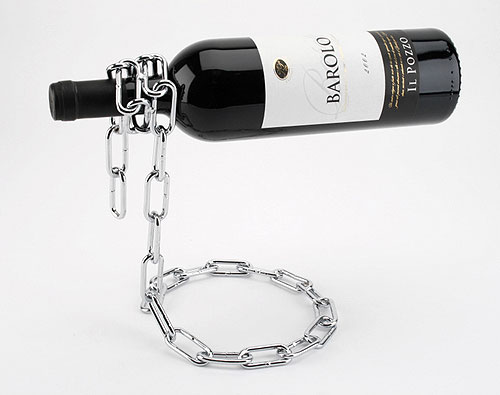 5. Essey Illusion Ice/White Side Table
[
buy on amazon
]
An eye catching and strong small table made from pyramid-texture acrylic. It is designed to recreate the look of a tablecloth floating in the air and is produced in 3mm textured acrylic. Each table is truly unique and handmade in Denmark.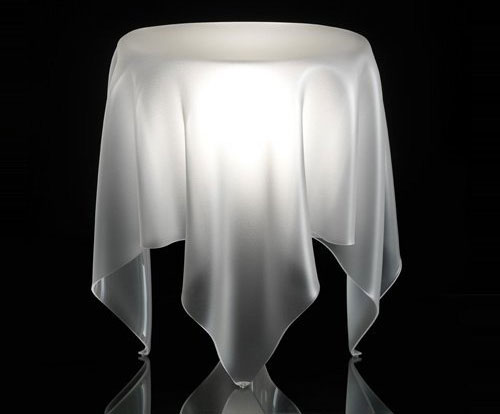 6. Liquid Lamp
[
link
]
The Liquid Lamp looks like an overturned bucket spilling blood. This lamp will stand by frozen liquid(blood) oozing onto the table or down the wall, depending on the lamp's style.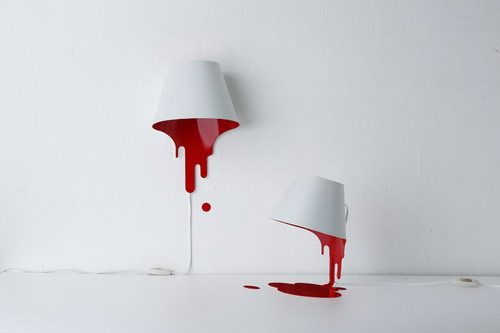 7. FlapFlap – Floating Lamp
[
link
]
This super lamp cool is called "FlapFlap". It is a limited version designed by German designer. Know how it is floating? The secret is the wire is more stronger than you thought.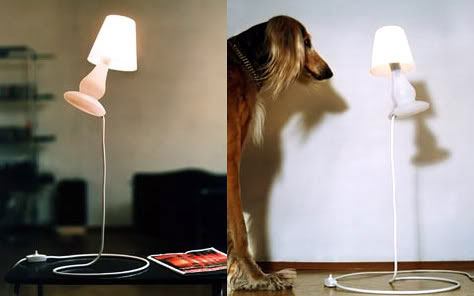 8. Illuzine Floating Magazine Rack
[
buy on amazon
]
Store and display current magazines newspapers and other periodicals in style with a Floating Magazine Rack. This contemporary magazine organizer offers a dozen horizontal arms for hanging magazines and offers an artistic contemporary element ideal for modern waiting rooms and office spaces. Umbra Illuzine Wall Mount Magazine Rack Features Heavy grade metal construction with a powder coated silver finish. Cascading design keeps spines of magazine and catalogs on display. A series of horizontal arms hold magazines for stylish hanging display and storage of reading materials. Wall mount rack can accommodate to 12 magazines. Perfect for providing convenient storage and display of magazines and other periodicals in a waiting room home office showroom or workspace. Includes hardware for quick and simple wall mounting.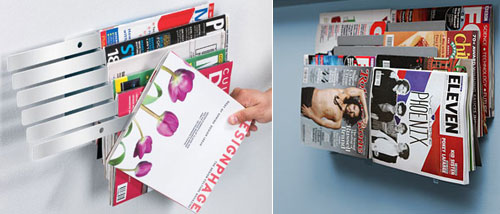 9. Umbra, Conceal Wall Book Shelf
[
buy on amazon
]
The Conceal Book Shelf from Umbra is like nothing you have ever seen before! This book shelf, which holds up to 15 pounds of books, screws directly into a wall stud and presto – you have an invisible book shelf! The maximum stack height is 16-Inches. All hardware is included so all you need is a screwdriver. The Conceal Book Shelf, which has already won design awards, is innovative, inspirational and imaginative. Designed for you, only from Umbra.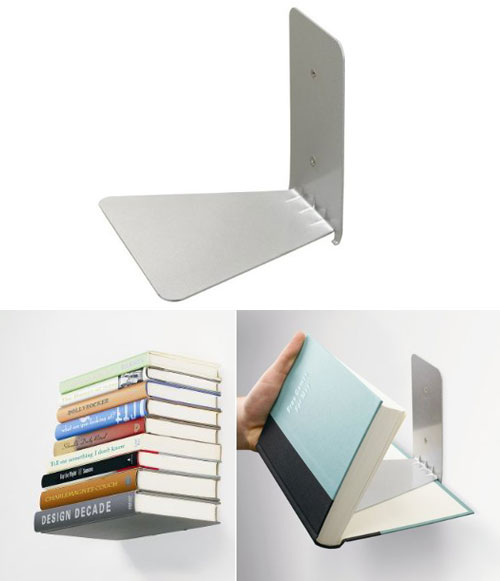 10. Magnetic Bookends Arrow
[
buy on amazon
]
Set of two bookends with floating effect.
A metal holder is hidden in the last book cover. The magnetic arrow is drawn to the metal holder, thus creating a floating illusion. An inventive idea for spicing up your book shelves.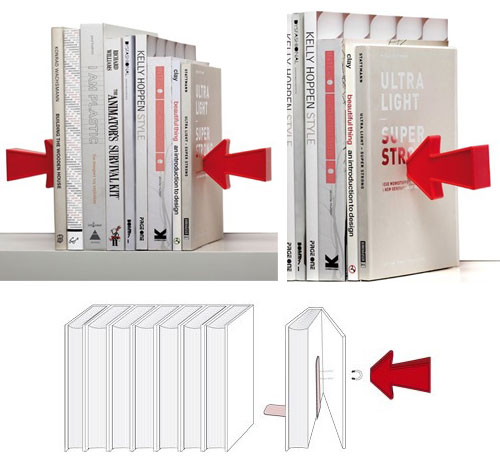 11. Fascinations Levitron Omega
[
buy on amazon
]
The LEVITRON OMEGA top floats freely above it's base, operating in the same manner as the original. It's amazing to see as it floats freely in space with no strings attached. Challenging to operate, but suitable for ages 8 and up. Comes with: Floating top, Magnetic OMEGA Base Clear plastic lifter cover Adjustable base leveling legs Assortment of adjustable weights Levitron physics guide and Instructional sheet. Designed to illustrate many magical aspects of our world, Fascinations products will cause you to react with amazement and ask "What makes that work?" or "How is that possible?" By working with engineers, scientists, magicians and most importantly, kids young and old, Fascinations is proud to bring you the best in truly unique toys and gifts.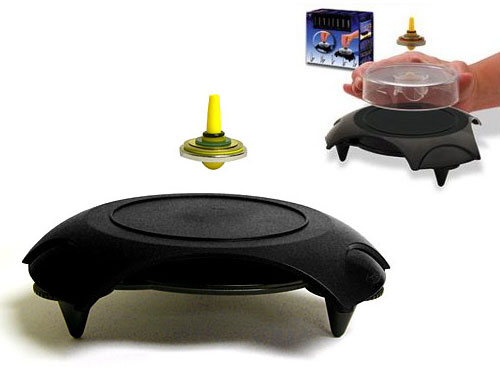 12. Floating staircases
[link]
OK, this one is really freaking me out… I won't dare walk on it.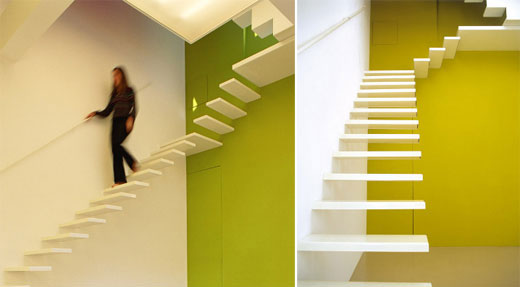 13. Sancal Elipse floating coffee table
[
link
]
The Sancal Elipse coffee table looks like it's floating. We think the design is outstanding except for those hands. What was Rafa Garcia thinking?