Floor pillows or floor cushions are used traditionally within a wide variety of cultures, including Japan, Morocco, India and Egypt. In these days, they are quite popular in western countries as well. They are not just for teenagers' rooms, these soft and comfy portable seats have so many uses – kid's napping place, extra seating and a great way to add some charm and coziness to your interior.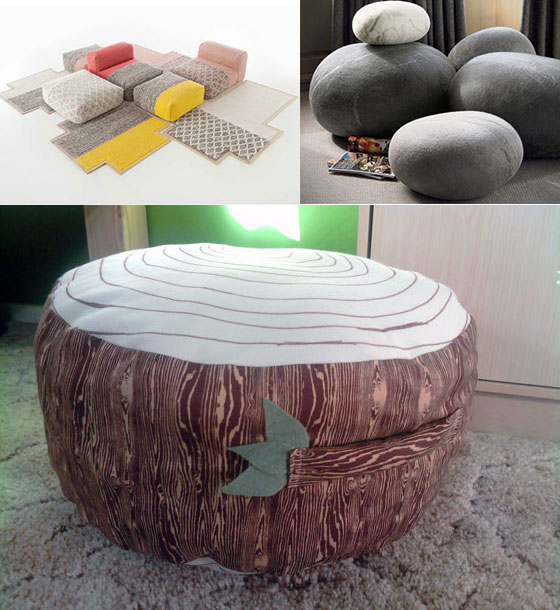 We are a participant in the Amazon Services LLC Associates Program, an affiliate advertising program designed to provide a means for us to earn fees by linking to Amazon.com and affiliated sites.
1. Felted Wool Stones Floor Cushion [buy here]
These Felted Wool Stones may look like massive rocks, but that's where the similarities stop. Crafted from 100% merino wool, the oversized stone floor cushions are available in 3 different sizes for you to arrange a natural looking seating area, fully customized to your tastes. The stones are soft to lay on, yet sturdy enough to keep their round form over time.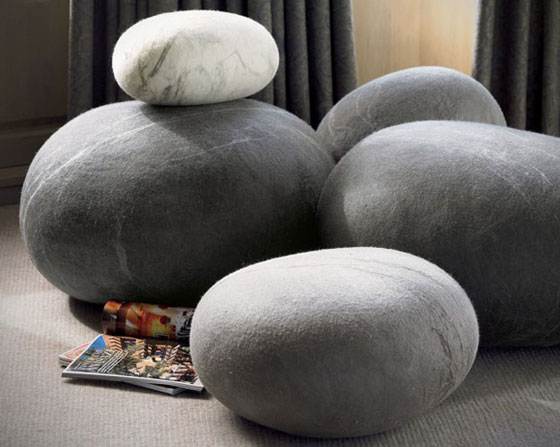 2. Muse design Floor Cushion [discontinued]
The fabric is an upholstery weight cotton canvas, black print on sand coloured basecloth. Size: 60cm wide x 40cm high
Filling: Approx. 500g or 100 litres of polystyrene beans required or other natural fibre could be used if preferred.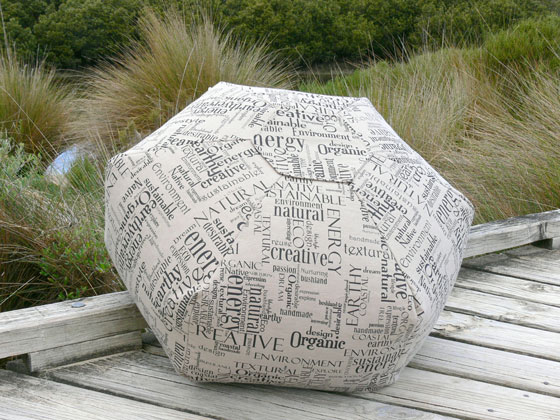 3. Giant Floor Cushion Crochet [discontinued]
This pouf is handmade crochet cotton. To use as floor pillows around the house, in a dorm room or a kids' room. The outer cover can be removed for washing.
Color: Silver Gray
Size: Ø 60 cm /// 24 inches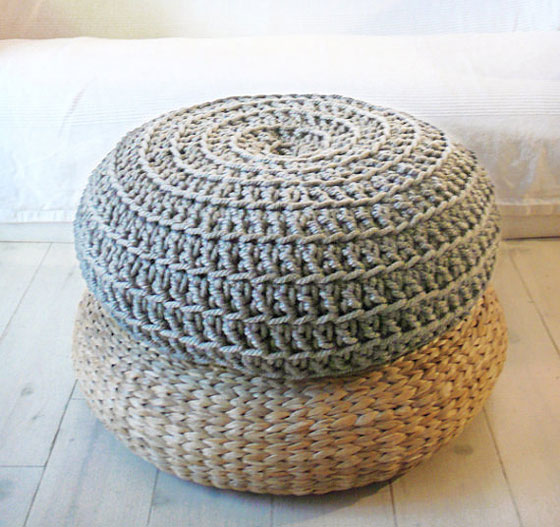 4. Large Dorm Floor Cushion Pillow [buy on amazon]
Perfect for the family room, dorm room or even to create your own hotel inspired 'mood' seating arrangements.
10/90 Grey Goose Feather Blend – Hypoallergenic
made in the USA
100% Cotton For Comfort & Breathability.
Made in USA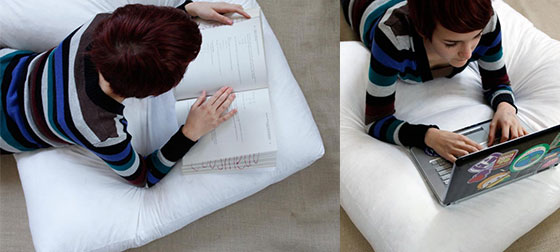 5. Knitted Hamburger Floor Cushion [buy on amazon]
This was a custom made hand knitted layered hamburger floor cushion with bun, burger, lettuce, cheese and tomato and sesame seeds on top! It was made for a special order but I could make a similar one for you. It is made of mixed yarns and polyfiber fillers.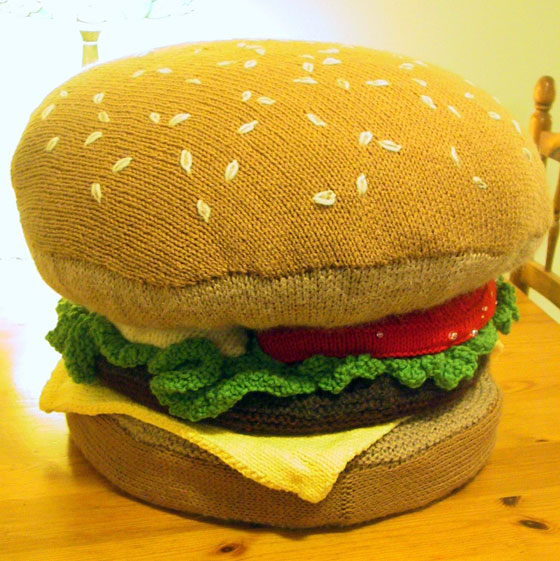 6. Pink Daisy Flower Pillow, Cushion Pillow [buy on amazon]
Made of ultra soft boa fabric (soft than velvt), this beautiful decorative throw pillow will brighten any kids' room. They are made ultra soft and perfect for snuggling. It is also easy to clean the pillow, for light dirt, just use a wet damp sponge to wipe off. It is also machine washable with gentle cycle, and air dry. It is made sturdy and will keep its shape.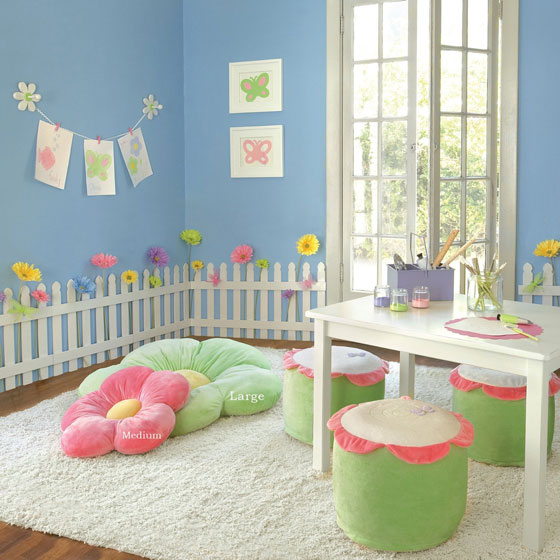 7. Elephant Floor cushion [buy here]
Elephant floor cushion has plenty of room for 1 to sprawl or 2 to share. Filled with high quality, high loft fibre you just sink into it.
Dimensions (125cm x 90cm)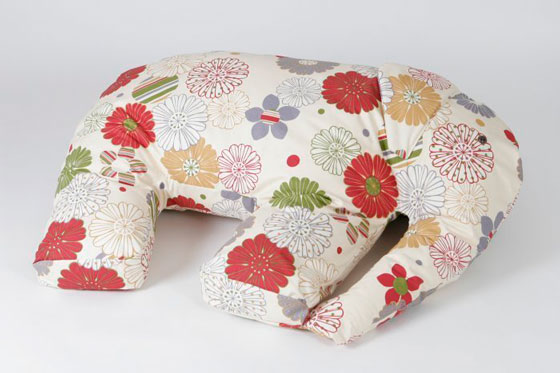 8. Tree Stump Floor Cushion [DIY tutorial]
A wonderful home accessory to spice up your living space! Check the tutorial and create your own Tree Stump Floor Cushion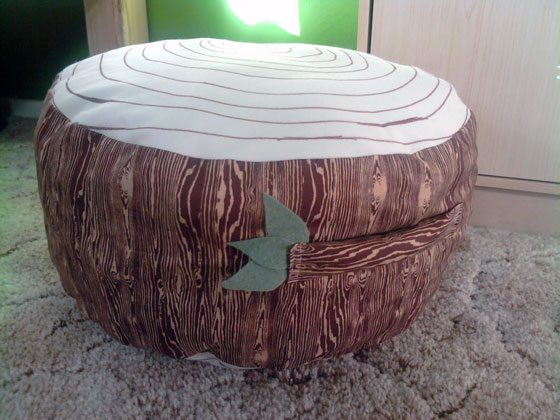 9. Modular floor cushions as Cozy as a Sweater [buy here]
The cozy, comfortable feeling of your favorite oversized sweater can be extended to your living room furniture with Mangas, a collection of modular seating pieces and rugs by Spanish designer Patricia Urquiola. The knitted textures and patterns intentionally mimic the look of sweaters to capture that sensation.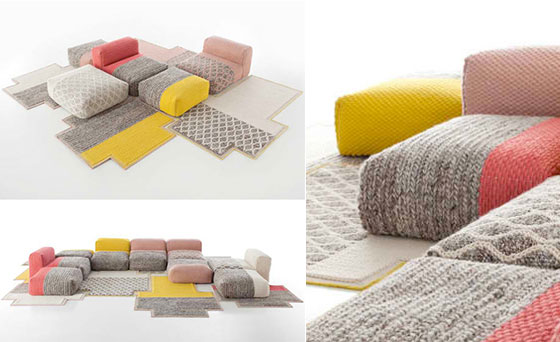 10. Bovist Floor Cushion [buy here]
Bovist is a decorative floor cushion, stool, and ottoman all in one. Its appealing shape and high degree of seating comfort are thanks to the large number of taken-in strips on the side and a filling of small plastic balls. Large sections of embroidery give the cover, which consists of different coloured fabrics, a particular charm and there is a knitted thread handle for moving Bovist to different places throughout your home. Mini can grab and roll through the hallway!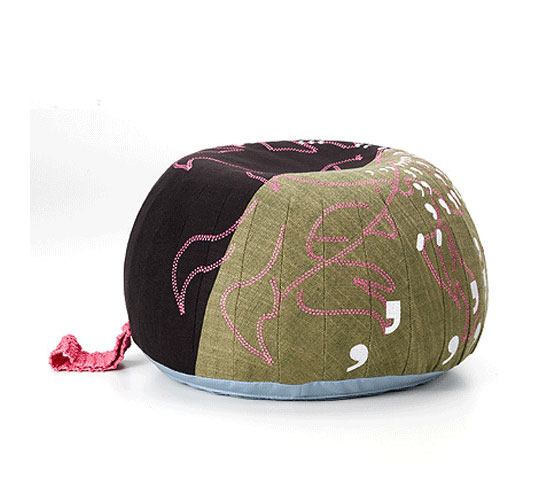 11. Woouf Keyboard Floor Cushion [discontinued]
Crafted from ultra resistant technical fabric, this keyboard floor cushion is a super comfy place to rest your derrière and is sure to be a major talking point amongst your guests.
Details:
– Outer: 100% Polyester
– Inner: Foam
– Removable cover
– Machine wash
– Dimensions: 131cm (W) x 30cm (H) x 67cm (D)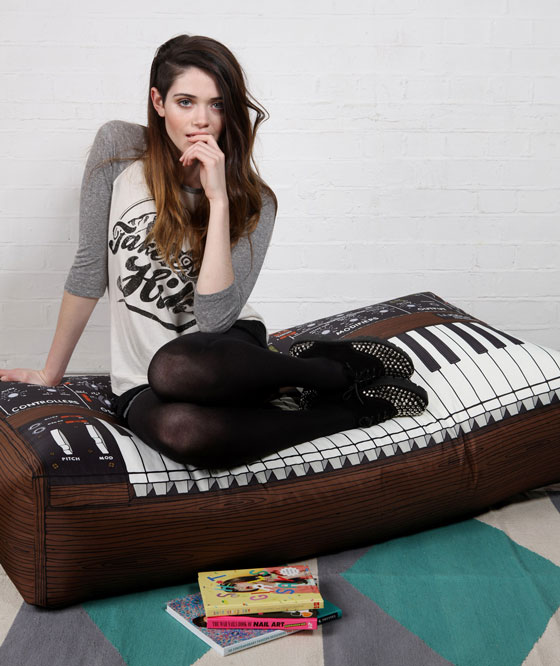 12. Bumpidoodle Ellie Elephant Bump-i-Doodle Pillow Floor Cushion [buy on amazon]
The Ellie Elephant Bumpidoodle Friend Floor Cushion is made from ultra-plush fabric with soft fleece accents and a cozy polyester fill. Ellie Elephant has a belly zipper that allows you to easily remove and wash her body. This large size Bump-i-doodle is 30″ wide x 10″ high x 30″ deep.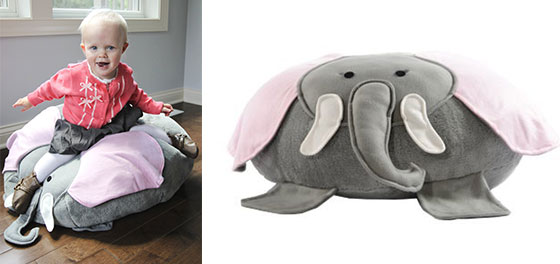 13. Pancake Floor Pillows [discontinued]
These pancake floor pillows look good enough to eat and comfortable enough to sit on. measuring a whopping 36″ in diameter, the pancakes are upholstered 2″ tempurpedic-type foam with digital printing.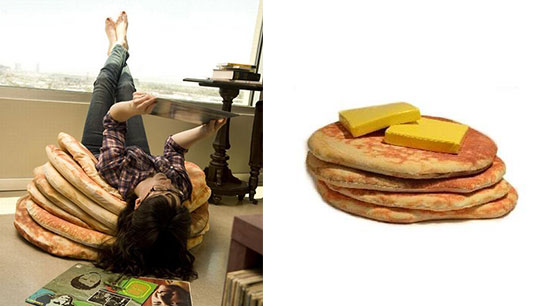 14. Knotty Floor Cushion [discontinued]
The Knotty collection is a series of floor cushions with a unique plaited design. The cushions come in two sizes:
Ø 80 cm, H 40 cm
Ø 50 cm, H 30 cm