Candles/tealights are always an especial ideas to the season. They are not just a part of decoration, but also have a great romantic touch. While to use candles/tealights, in most case, you need proper holders for them, which will not only help to display your candles/tealights better, but also be a great way to add character to your home. Take a look at 15 Beautiful Candles and Tealight Holders featured in this post. Hope it can give you some ideas of dressing up the table for the coming holiday season.
We are a participant in the Amazon Services LLC Associates Program, an affiliate advertising program designed to provide a means for us to earn fees by linking to Amazon.com and affiliated sites.
Christmas Poinsettia, Snowflake and Ivy Floating Candles [buy on amazon]
Poinsettia, ivy and snowflake ornaments have a unique design which allows them to float on water. Snowflake and poinsettia candles are embellished with sparkling glitter.
Approximate dimensions: 2.5″-3″W
Material(s): wax/cotton wick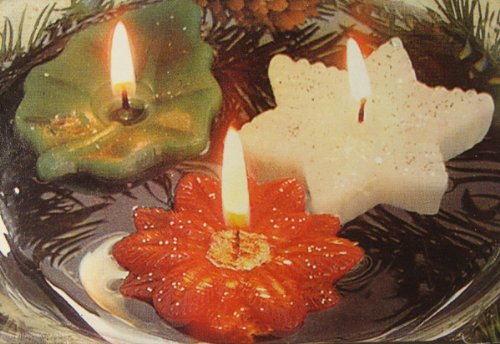 Sarah Peyton 5-piece Jewel Tone Candle Tray [buy on amazon]
5 solid glass votive candle set with custom wooden display base
Polished multi-colored river rock accents
Designer jewel tone glass brings dramatic style and sophistication to any home or office
Tealights candles included
Little mess for maximum ambiance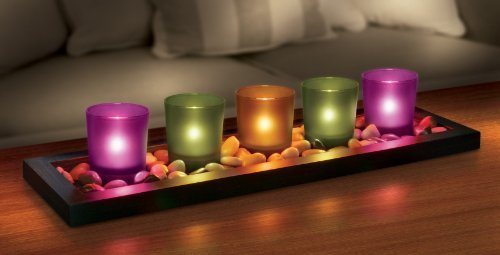 Floating Tea Light Candle Holders[buy on amazon]
These Floating Tea light Holders can be used as an adorable favor or can be put in a bowl of water and use as a centerpiece at the reception hall. Uses standard tea light or warming candle. Has 1-3/4″ opening. Measures 2-1/2″ dia. X 1-3/4″ H.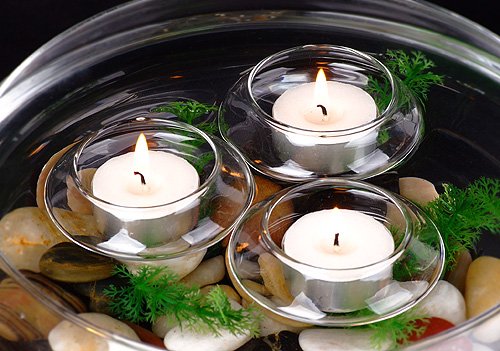 Frosted Glass Sailboat Tealight Holders [buy on amazon]
Is there a more romantic image than candle-lit sailboats on a nighttime harbor, each one glowing with ambience? These charming tealight holders make an impeccable presentation at every place setting, as the tealights within illuminate their frosted glass sails. They work great with springtime, summertime, or nautically themed weddings, especially. Sold in sets of four – tealight candles included. Each sailboat measures 3″ x 3.5″. SOLD AS A SET OF 4.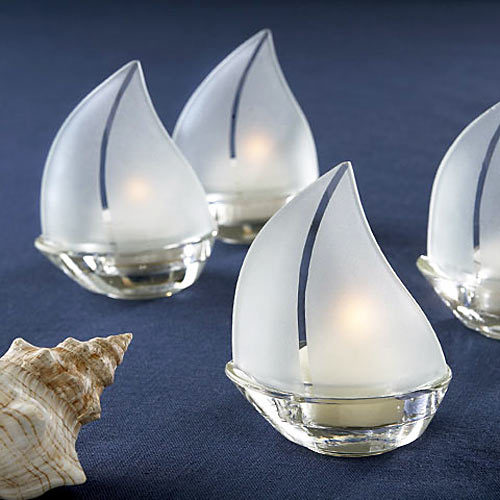 Majestic Deer Metal Candle Holder [buy on amazon]
Fill your house with this blissful scent!
This is a great gift!
Decorate your home with this!
You'll never be more relaxed.
Complete any room with this!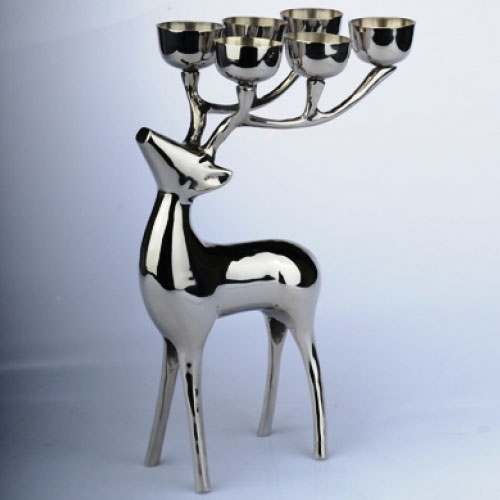 2 ft. Christmas Centerpiece – 3 3 in. Candle Holders [buy on amazon]
– Brand: Vickerman
– Family: Regal Mix Pine
– Color: Green
– Height: 24 in.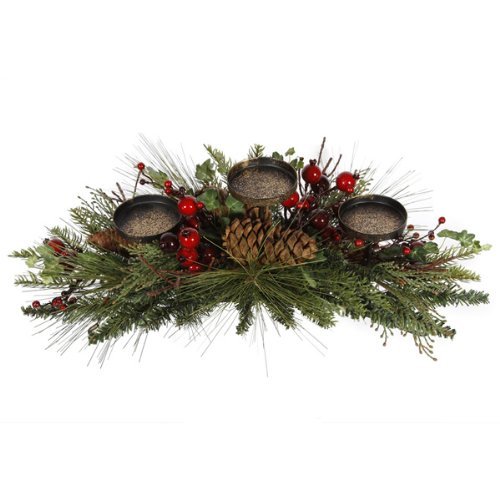 Holiday Christmas Candle Holder [buy on amazon]
Clear Glass "Yule Log" Tea Light Candle Holder
Realistic evergreen branch, pinecone and berries inside candle holder.
Open ends, holds 4 tea light candles (included)
12″ x 2.25″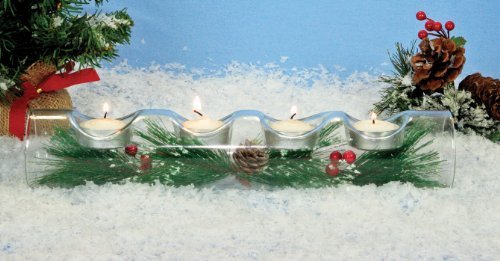 Glitter Stocking Drop In Tealight Hodler [buy on amazon]
Glitter Stocking Drop In Tealight Holder is made to hold a standard size tealight. Is made of crackled glass and would make a cute centerpiece.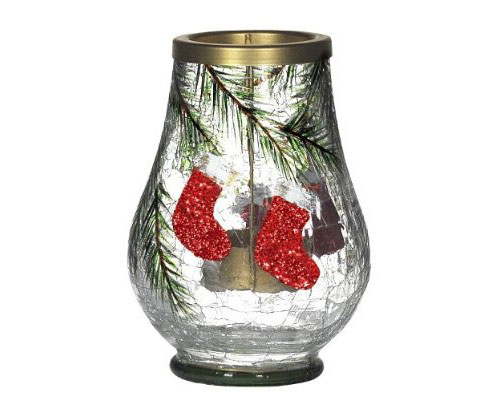 6.5-Inch Tall Snowman Candle Holder [buy on amazon]
Pavilion Gift Company invites you to meet The BirchHearts! This lovable line of snowmen feature original Birchwood accents and are trimmed with a signature dangling snowflake. The carved snowflake detailing on each item also adds a special touch. The BirchHearts are sure to warm your heart and home.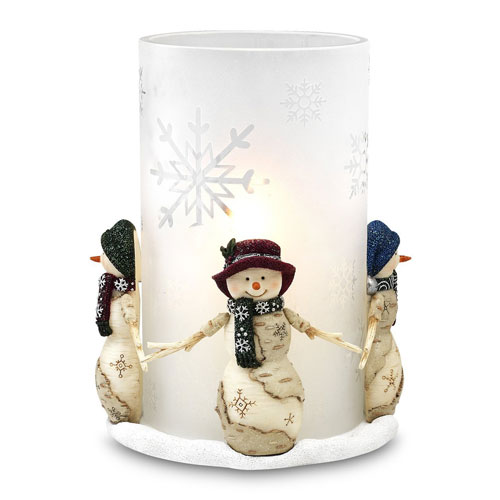 Thomas Kinkade Heirloom Porcelain Candleholder (discontinued)
Celebrate the joys of Christmas and good old Saint Nick with this limited-edition Kinkade Christmas candle holder, only from The Bradford Exchange
Exquisitely handcrafted in Heirloom Porcelain , this charming candle holder features panoramic artwork of "St. Nicholas Circle"
This Thomas Kinkade Heirloom Porcelain candle holder includes a FREE votive candle ; when lit it softly illuminates the artwork
Includes 8 Santas handcrafted in artist's resin, uniquely attired and accessorized, each showcasing a different Thomas Kinkade holiday scene on his coat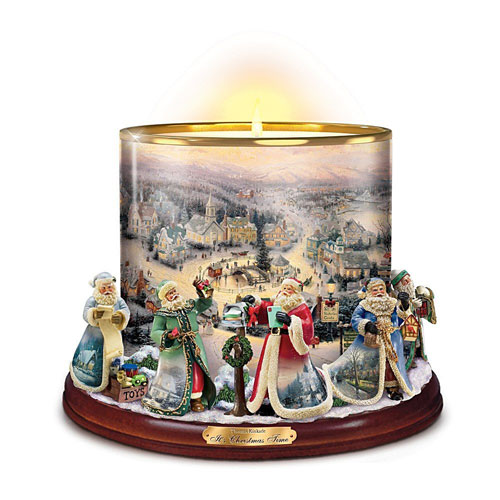 Southern Enterprises Inc. Resin Log Tea Light Candelabra [buy on amazon]
Resin Log Tea Light Candelabra… set the mood without all the work of starting a log fire! Enjoy the look of smoldering embers without the ash and hassle of real wood! Set these resin-crafted Logs in any fireplace to set the mood. Holds 11 tea lights (included). Dimensions: 11 x 24 x 10″, weighs 20 lbs.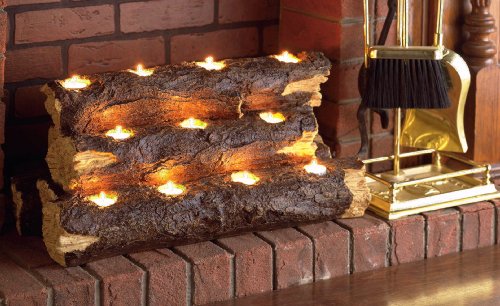 Seasonal Tealight Candle Holder [discontinued]
Seasonal Tealight Holder: Update your decor with each passing season. Acrylic candle holder comes with 3 interchangeable faux floral displays to help you celebrate fall, the holidays, and spring/summer. Holds 5 tealight candles (not included) on top with space for the floral below. Great as a centerpiece or on your fireplace mantel….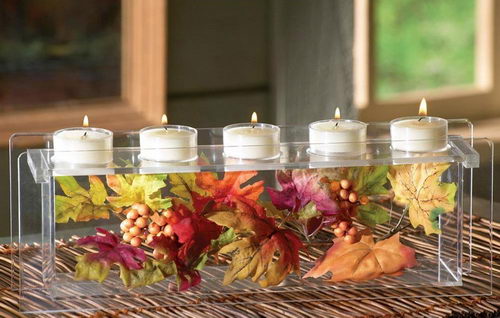 Brylane Home Tealight Holder With Vase [discontinued]
Just add flowers to create a beautiful centerpiece that glows in the spotlight. The scrolled wrought iron frame holds a center glass vase and eight tea light or votive candle holders. Rubbed bronze finish. Candles not included. 14″Hx151/2″Wx151/2″D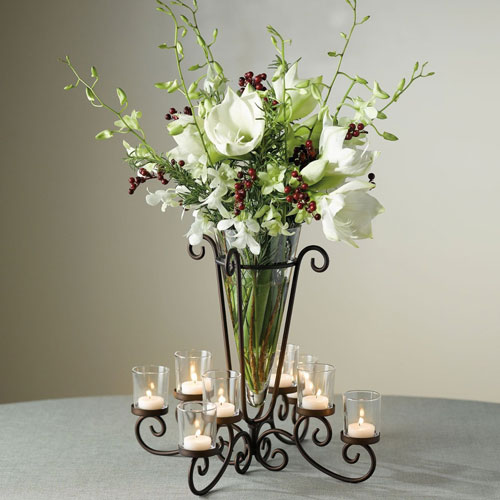 Silver Angel Candle Holder Scandinavian Design [buy on amazon]
Angels Spinning Candle Holder Silver with Tea Light
Heat from candle spins the hanging angels
Smokeless tea Light Included
Intricately cut-out angel design
6″ x 4″