OSTRICH PILLOW: Enjoy Your Napping Anywhere, Anytime
If you're unfamiliar with the wonders of power-napping then you're missing a trick. Three types of Ostrich Pillows give your ability to enjoy napping anywhere and anytime as you needed. Not matter it is the cocoon shape pillow which provides an unrivaled warm and tranquil sanctuary, or the mini pillow you can wear it on your hand, elbow or forearm which offers unrivaled coziness to rest your weary head upon during morning commute. Take a look at these three innovative pillows and you need to start making the most of your time in transit and give your brain some well-deserved rest.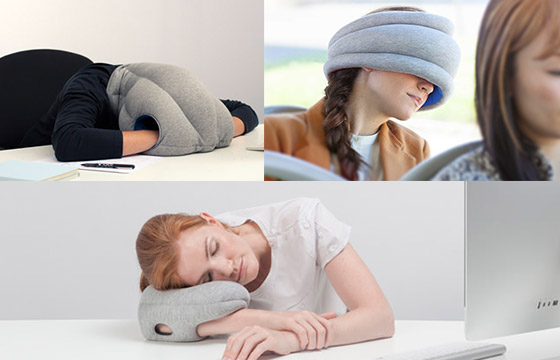 We are a participant in the Amazon Services LLC Associates Program, an affiliate advertising program designed to provide a means for us to earn fees by linking to Amazon.com and affiliated sites.
1. OSTRICH PILLOW MINI [buy on amazon]
The smallest and most fun member of the Ostrich Pillow Family!! Bringing you quality napping within arm's reach.
Hand Crafted in Spain with love!
Fabric: 95 % Viscose – 5% Elastomer
Filling: Polystyrene microbeads
Hand Wash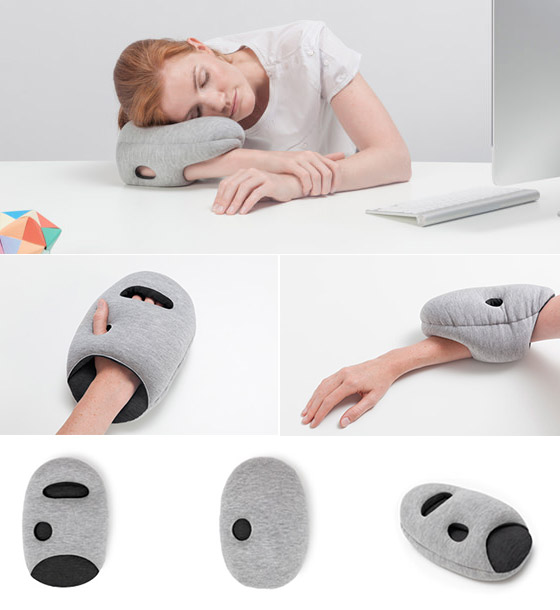 2. OSTRICH PILLOW LIGHT [buy on amazon]
This adjustable and supremely comfortable ring pillow "Ostrich Pillow Light" is perfect for commuters, frequent flyers and holiday makers. Providing you with a much-needed warm hideaway to escape from life's relentless stresses.
Flexible Fabric filled with micro balls
The ultimate lightweight and portable napping in experience
Hand crafted in Spain
Adjustable opening for the head
Fabric: 95 % Viscose/5% Elastomer
Filling: Micro polystyrene beads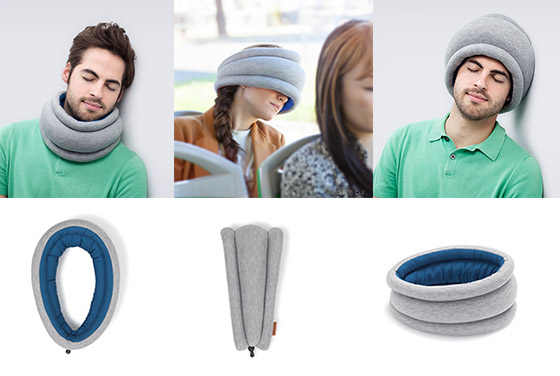 3. ORIGINAL OSTRICH PILLOW [buy on amazon]
This cosy cocoon is somewhere between a hood, a pillow and an oversized bulb of garlic and we can testify that it provides an unrivalled warm and tranquil sanctuary, away from life's bright lights and incessant noise. Your very own soft and soothing micro-environment.
It engulfs your weary head and hands, but with a spacious opening for your nose and mouth and a comfortable loose fit it isn't claustrophobic in the slightest, it's heavenly. If you're seeking out the perfect conditions for a deep and a fulfilling power-nap, nothing compares to the all-encompassing caress of the Ostrich Pillow.
Flexible Fabric filled with micro balls
Generous opening for your mouth and nose
Hand crafted in Spain
One size fits all, unless you have phenomenally large head