Over the last few years something strange has been happening in the world. The geek is becoming popular! With the huge growth in the popularity of being a geek, we've recently seen an increase in the number of geek tattoos showing up.
With more and more people getting geek tattoos, it seems people now try and out do each other with how geeky their body art is.
Here's a collection of the weirdest, geekiest & nerdiest tattoos on the planet. They range from games like Resident Evil, Final Fantasy, Mario Brothers & Halo through to movies like Star Wars or scientific & technology serious staff. Some are awesome, some are OK and some are really bad! If you come across any great examples while out trawling the web, don't forget to come back here and contribute it!
1. Evolution [link]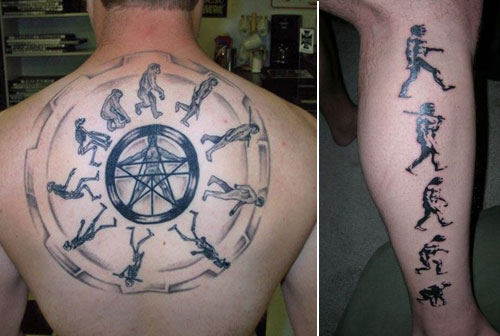 2. Most Useful Tattoo (arm) [link]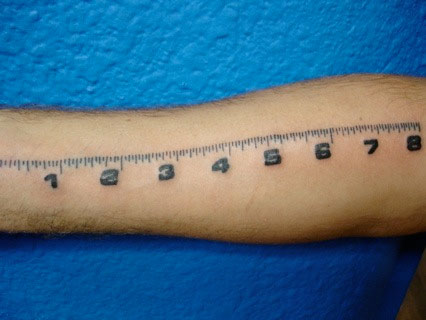 3. HTML Believer [
link
]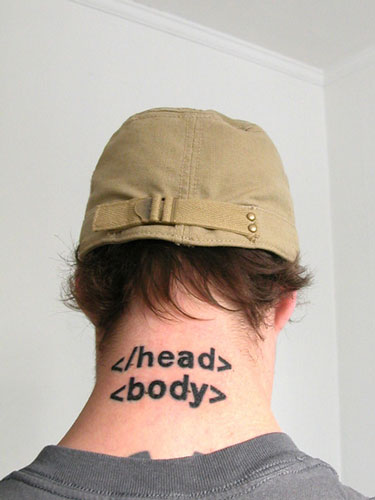 4. Apple Lover [
link
]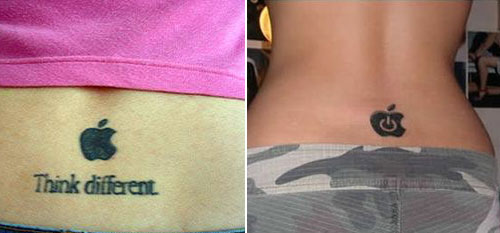 5. We love Mario [link]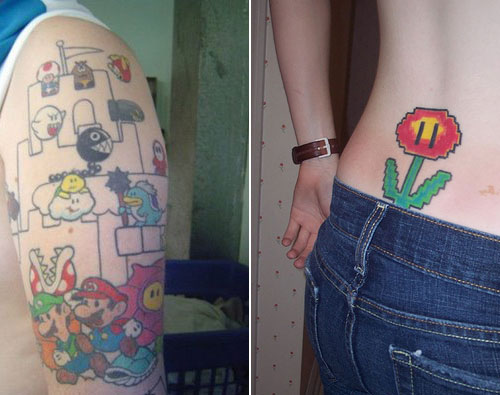 6. LvL Up [
link
]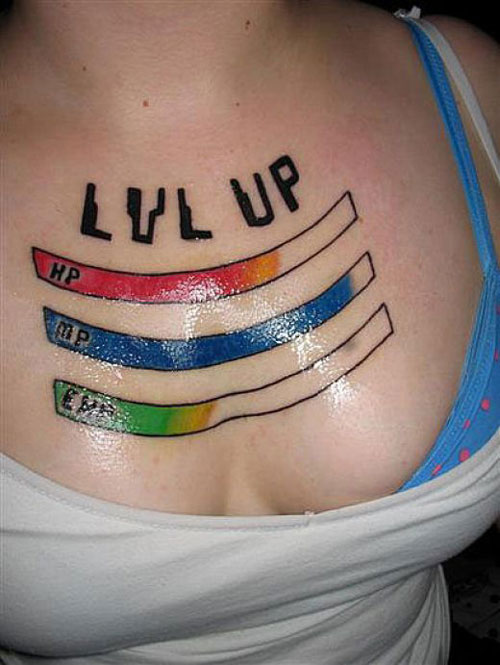 7. Blackberry Storm – iphone sucks [
link
]
8. Spiderman [link]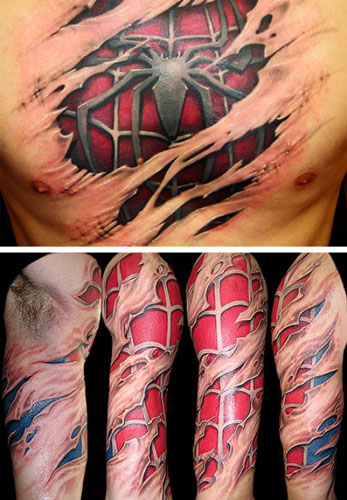 9. playful Dots – let's join the dots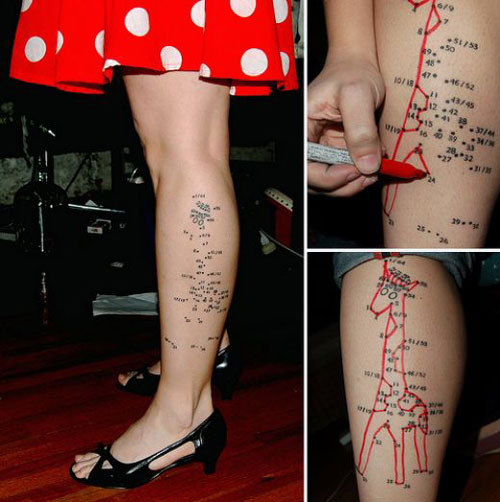 10. x-ray tattoo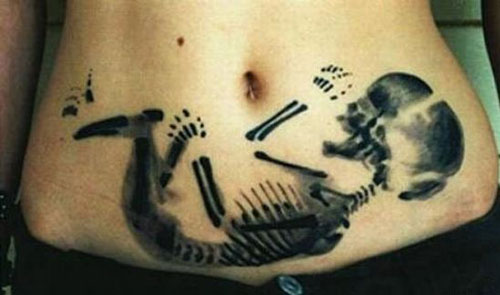 11. UV Skeleton tattoo [
link
]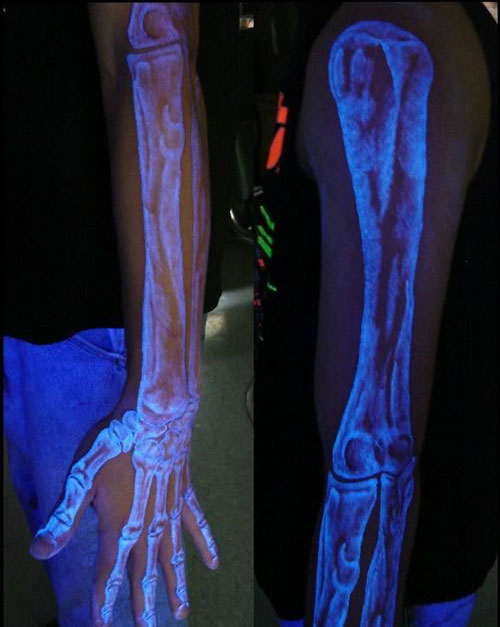 12. NES controller tattoo [link]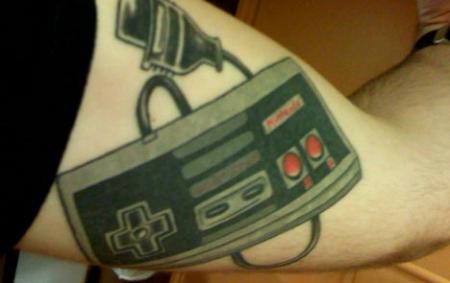 13. Pacman Chest Tattoo — removed
14. Transformer and TMNT tattoo [link]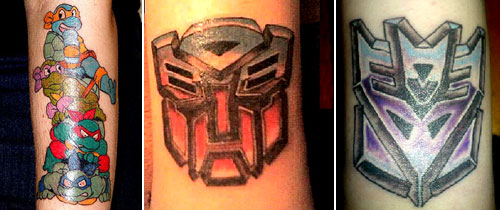 15. Barcode tattoo [link]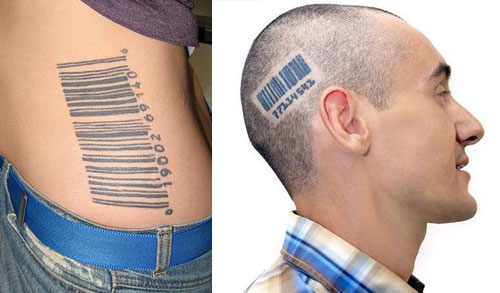 For more crazy tattoo, you can check our previous posts:
traditional Japanese tattoo
or
awesome looking 3D tattoo