We all have many old and unused items lying around in our homes or garages waiting to be thrown away. You might feel guilty to get rid of them but you couldn't figure out how to use them. In order to boost your creativity, we rounded up 16 Creative Upcycling Furniture and Home Decoration Ideas in this post. You'll learn that a lot of useless items can be transformed into wonderful creations. Check them out and feel free to share your own upcycling and DIY ideas!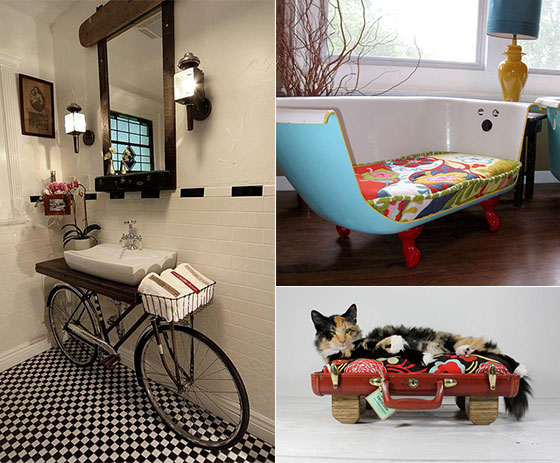 1. Bathtub Into Couch [source]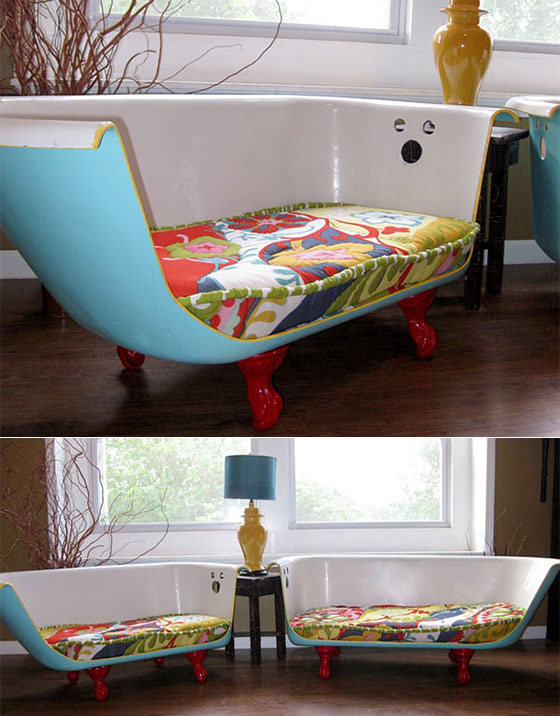 2. Recycled Bottle Pendant Lamp [unavailable]
This is a three light chandelier made from Seagram's Gin bottles. They're finished with polished nickel caps and hang from a polished nickel canopy. The bottom of the lowest fixture is 36″ from the ceiling.

3. LIGHTBULB OIL LAMP [source]
A modern-day light bulb that has traveled back in time, providing light as a traditional oil lamp.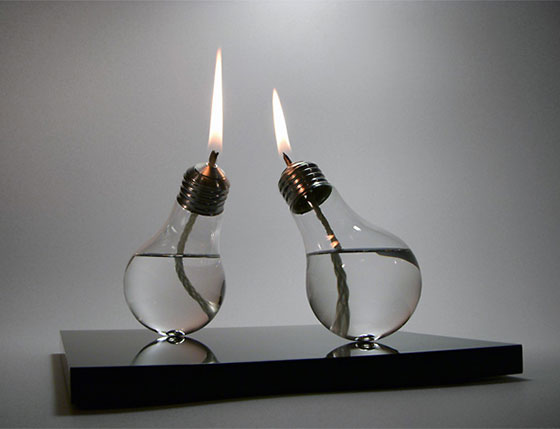 4. Bicycle Sink Stand [source]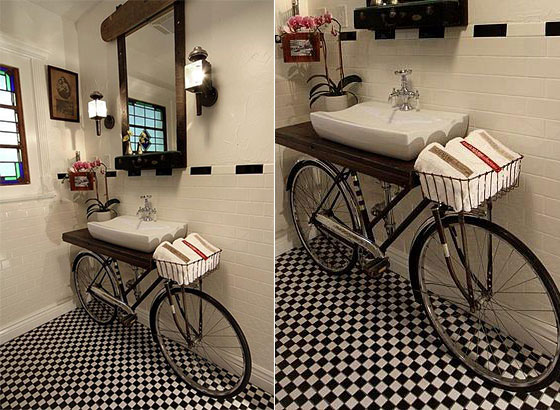 5. Teapot Lamp [source]
The wiring of this whimsical Teapot Lamp doesn't require any drilling, because the cord runs behind the lamp instead of through it. Keep the cord flush against the base with a few pieces of electrical tape, and then position the lamp against a wall.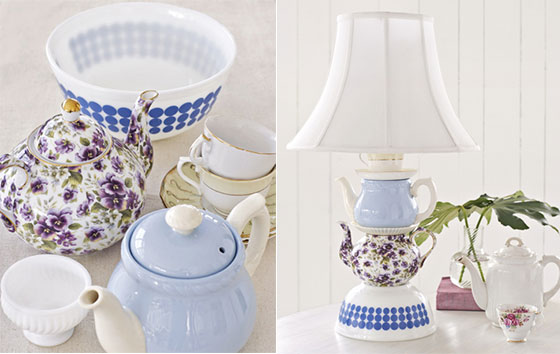 6. vintage suitcase chair [source]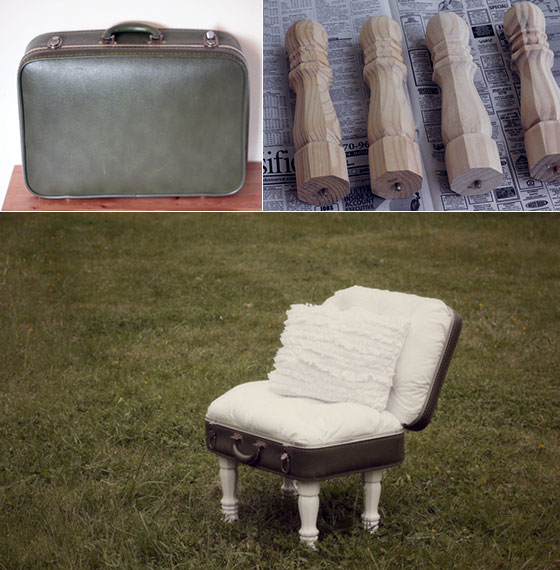 7. TetraBox Lamp [source]
Designer Ed Chew shared a really cool idea how to turn discarded drink packets into a beautiful overhead lamp that casts an impressive web of shadows and shapes on the surrounding space. He starts by unfolding the packets and refolding them into hexagonal and pentagonal sections, then pieces them together forming a geodesic sphere or any other desired shape.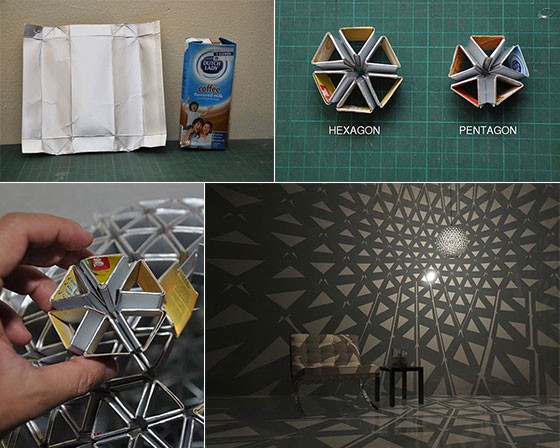 8. Light bulb terrariums [source]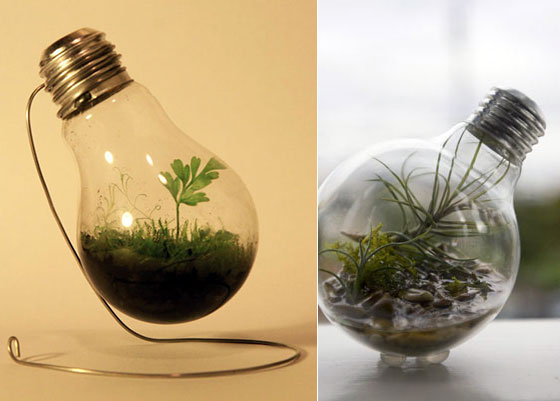 9. Chrysanthemum Mirror out of plastic spoons [source]

10. Magnetic chalkboard spice rack [source]
Convert a unused message board to chalkboard spice rack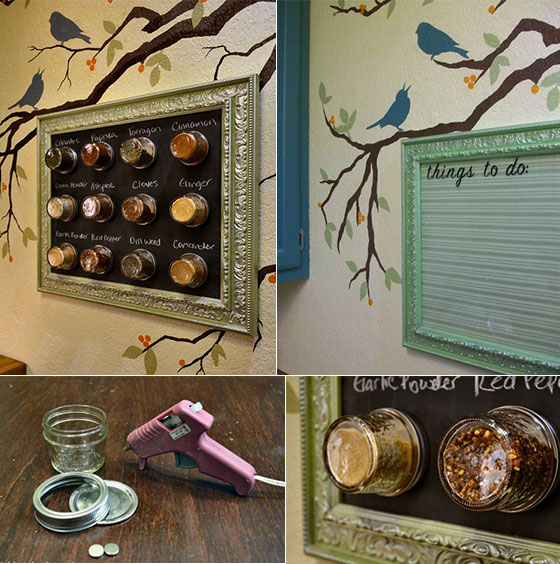 11. Table into Shelf [source]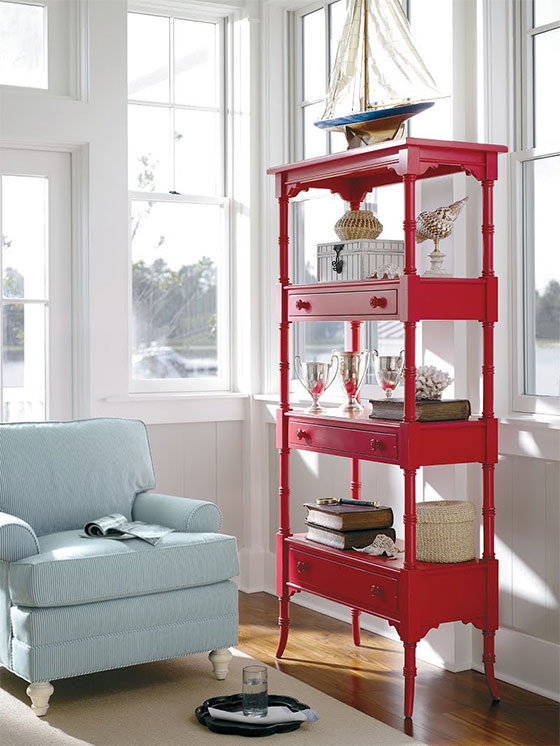 12. Turn a Crib into a Bench [source]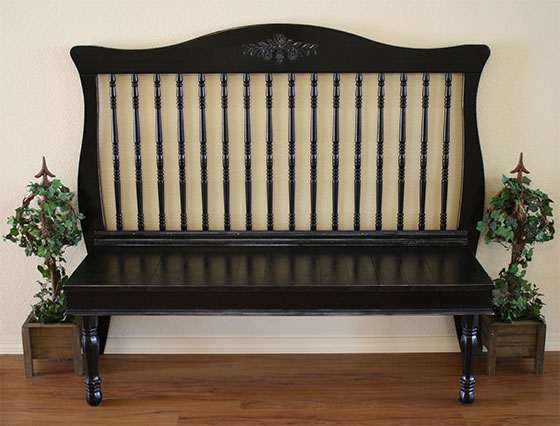 13. old coffee tables becomes a lovely bench [source]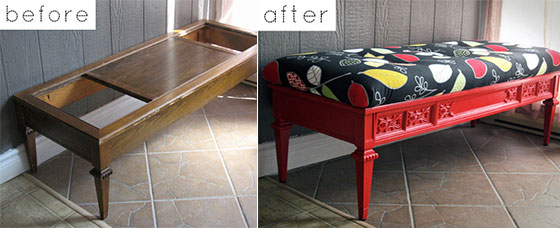 14. Personal sofa from oil can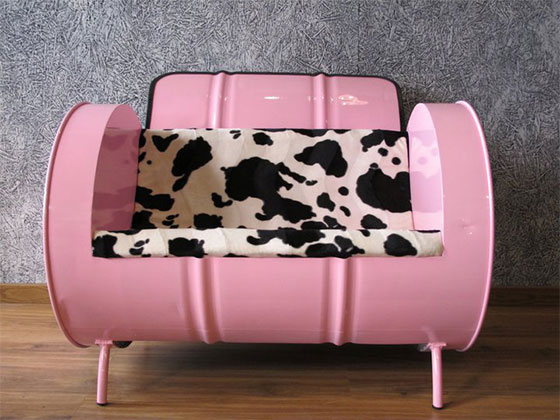 15. Vintage Suitcase Pet Bed [source]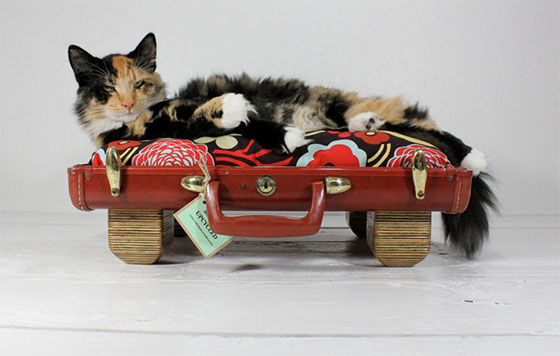 16. piston bookshelf [source]
Bookshelf made with suzuki motorcycle pistons, spanish cedar, aluminum. Shelf mounts on screws, and is quite sturdy.