When comes to taking care of baby, there is a saying said "Mama knows best". With all the development of baby tech, mama can know even better now. Take a look at below simple and innovative baby gear that makes caring for your newborn much easier. It's time to prepare yourself with all the best gadgets and gear.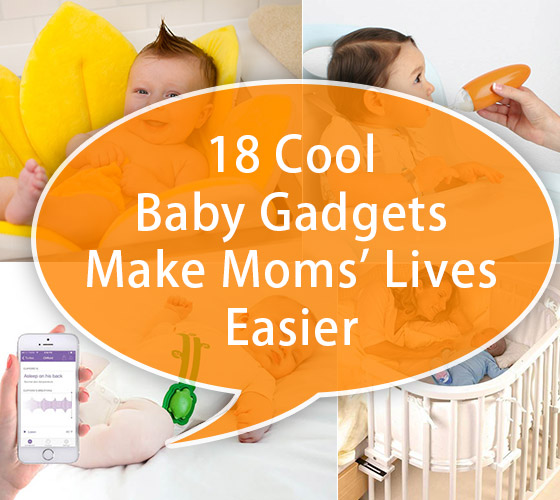 We are a participant in the Amazon Services LLC Associates Program, an affiliate advertising program designed to provide a means for us to earn fees by linking to Amazon.com and affiliated sites.
1. Mimo Smart Baby Monitor Starter Kit [buy on amazon]
The Mimo Smart Infant Monitor is designed for today's new parents. It connects with your smart devices, it's accessible from anywhere in the world, it's shareable, it's interactable, it's safe for your baby, and it's easy to use. Made with love in New England, the Mimo gives peace of mind to parents who seek insight about their baby that no other monitor can provide: a baby's sleep activity, breathing pattern, body position, skin temp, and live audio, sent to your iPhone, iPad, or Android, and in real-time.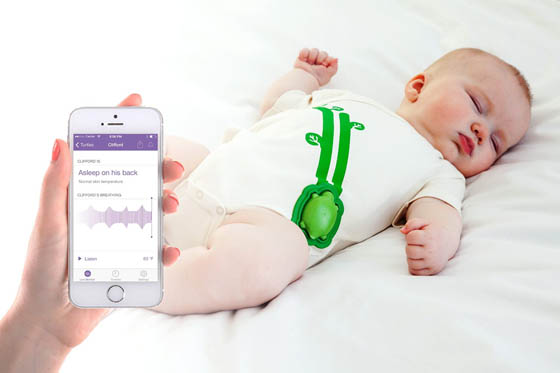 2. Beaba Babycook Baby Food Maker [buy on amazon]
Beaba Babycook is a unique, multifunctional appliance that helps make your baby's meals healthier. You can cook vegetables, fruits and meats by steaming them in 15 minutes or less. The special technology helps preserve the vitamins and flavor of the food. It can also be utilized to speedily reheat or defrost precooked meals. Cleaning up is swift and effortless, as it has a top-rack dishwasher-safe bowl and a basket.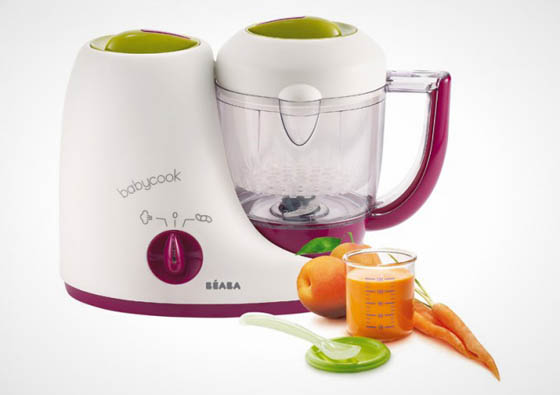 3. SaddleBaby – Shoulder Carrier [buy on amazon]
SaddleBaby is a new patented and uniquely simple product that enable parents to carry their children on their shoulders hands-free. It supports parent-child bonding by making outdoor experiences more enjoyable for both.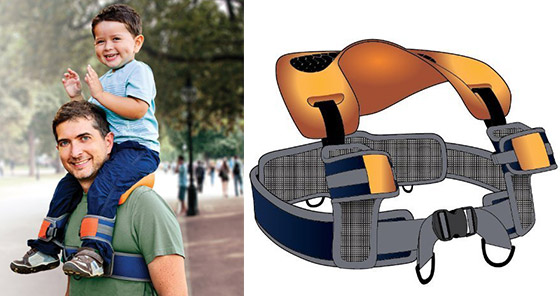 4. Taga Triawheel Bike Mother Baby Stroller [buy on amazon]
Taga was inspired by the Dutch cargo bike (bakfiets) movement and combines the fun of a cargo bike with the functionality of a premium stroller. Unlike a bike trailer or regular child bike seat, your little one rides right between your arms.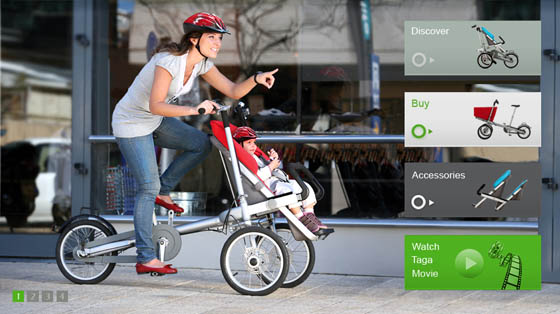 5. ROCKID [buy on amazon]
Rockid is a cradle for the baby, for Mom or Dad it's a rocking chair. Together and at the same time each with their own space. As the parent rocks, so does the child, effortlessly and with all comforts. While one sleeps, the other can dream. Thus, Rockid creates a contemporary way to foster a bond as old as humanity.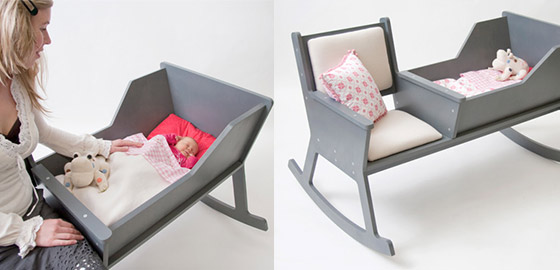 6. Stokke Steps Bouncer [buy on amazon] and Stokke Steps Chair [buy on amazon]
From birth The bouncer has a large, comfortable padded seat. Available in different colours to suit your personal taste. Combines with Stokke Steps Chair, becomes the prefect high chair for your kids.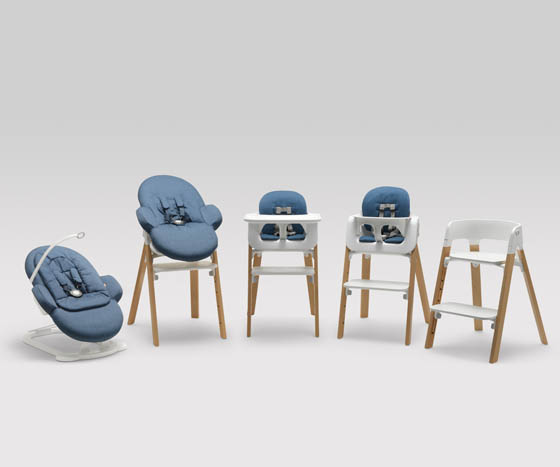 7. Watch Over Me Dream Station [buy on amazon]
The Watch Over Me Dream Station uses 5 phases of light and sound to create their Smart Sleep Program. As the paddles begin to sway, gentle music and soft projected lights help to calm baby down and prepare them for sleep. As the Smart Sensor detects less activity by the sleepy baby, lights, movements and music are made quieter and calmer to help ease your baby into sleep.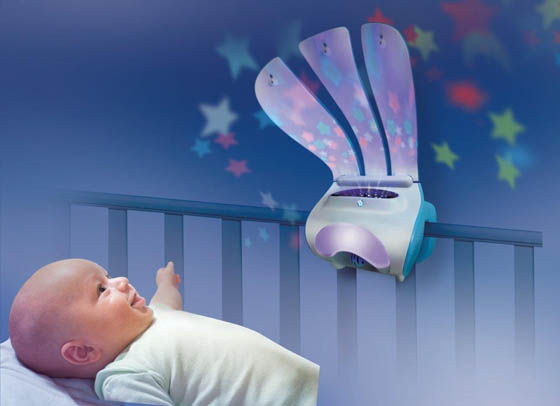 8. Boon Glo Nightlight with Portable Balls [buy on amazon]
Lights can be easily turned off at sleep time with Boon GLO Nightlight with Portable Balls. The portable balls glow when the lights are out. This night light is multicolored and interactive. It also has removable GLO balls that glow beautifully in the dark. These balls are not electronic. They can be used by kids or even tucked in with them in the bed. The balls don't become hot or break.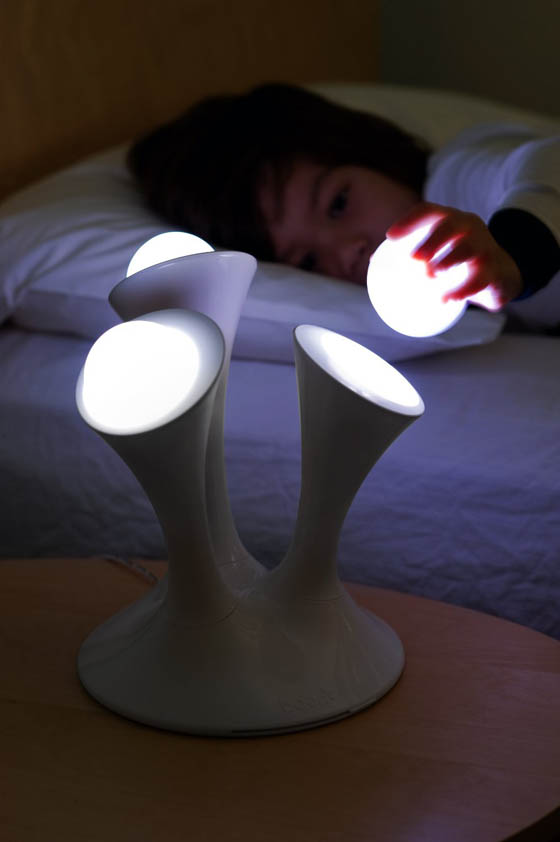 9. Gro-Egg Room Thermometer [buy on amazon]
The Gro-Egg is a color-changing digital thermometer that gives you visual indication of the baby's room temperature. The ideal range for the nursery should be about 61° to 67°, and the Gro-Egg emits a soft yellow glow when within this range. If the room gets too cold, though, Gro turns blue, and when it's too warm, Gro turns red. It's a smart device that is not only functional, but looks pretty, too.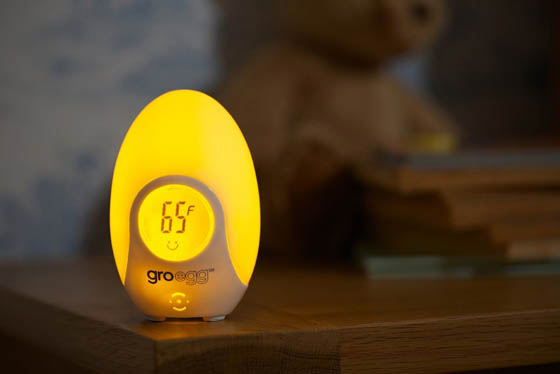 10. Iiamo Go Self-Warming Feeding Bottle [buy on amazon]
The iBaby monitor M6 allows you to view and capture your baby's every smile in crystal clear HD day or night. When your baby is having a tough time, you can play soothing music or your own rendition of her favorite lullaby to keep her calm. Communicate with your little bundle of joy without any interference through the high quality two-way audio with echo cancellation technology. Share the joy of parenthood with family, friends, and other parents through integrated social media platforms.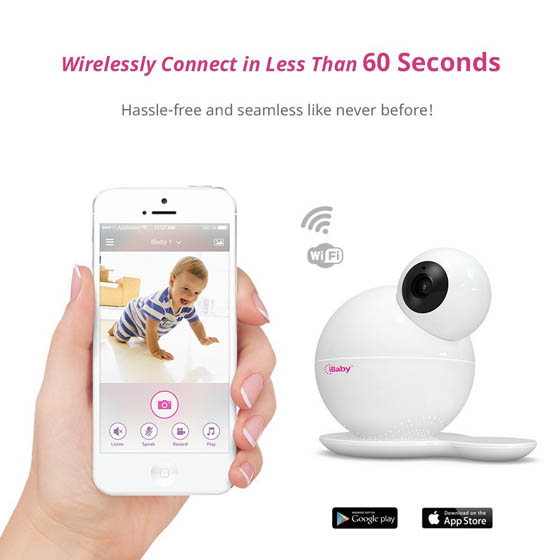 11. Squirt Baby Food Dispensing Spoon [buy on amazon]
The Squirt Baby Food Dispensing Spoon allows for convenient feeding, one bite at a time. The easy-to-fill bulb holds up to 3 ounces of baby food and attaches firmly to the spoon end. Simply squeeze the bulb to dispense just the right amount of food. Squirt comes with a protective cover to seal food in and keep the spoon clean between feedings. By combining the spoon and food container into one product, Squirt makes one-handed feeding a snap.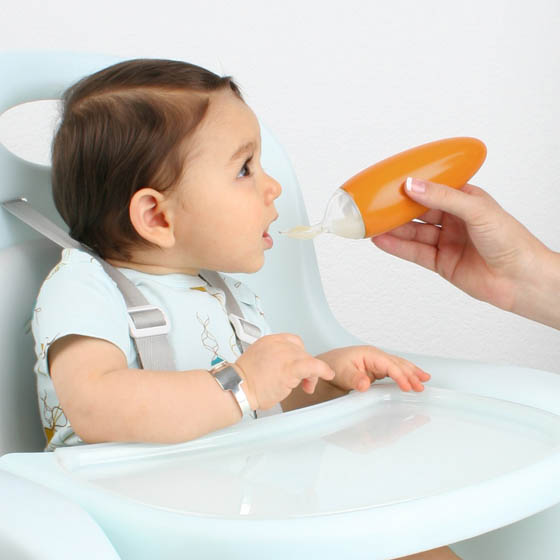 12. Baby and Toddler Rinser [buy on amazon]
Tub and Shower Baby and Toddler Rinser makes bathing your baby or toddler in the tub and shower incredibly easy. No more messy cups, pitchers, or flimsy hoses that blow off. Now you have complete control to prevent water and suds from getting into your child's eyes. Simply install the enclosed shower connector one-time; then snap-on the flexible 6-foot hose easily, any time. There is no need to remove your showerhead after that, making the Tub and Shower Baby and Toddler Rinser the most convenient and comfortable bathing experience for you and your child.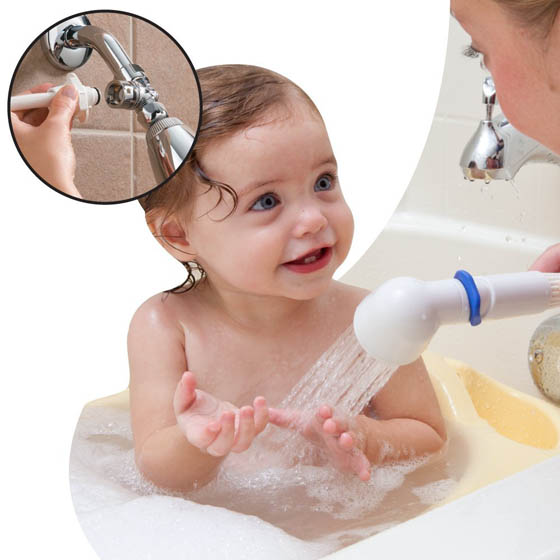 13. Baby Shusher [buy on amazon]
The Baby Shusher is a revolutionary new tool for parents using an ancient but doctor-tested technique to help soothe your fussy baby. The Baby Shusher breaks a baby's crying spell by engaging his or her natural calming reflex. The rhythmic shush reminds the baby of being inside the womb, where there is a constant inundation of loud sounds from blood flow and other in utero noises (up to 95 dBs, or the sound of a very loud vacuum cleaner).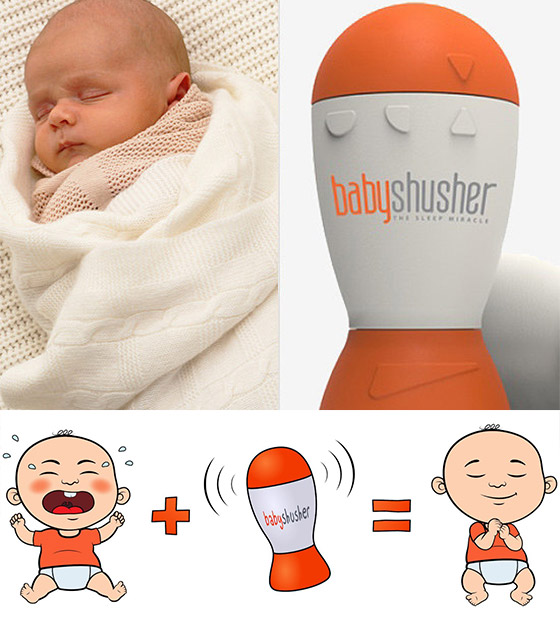 14. Nursery Spa Towel & Clothing Warmer [buy on amazon]
Wrap your little one in cozy warmth every day! The Nursery SpaTM Towel & Clothing Warmer gently warms your babys clothing, blankets, towels and more to a cozy temp in less than 10 minutes. Great for warming outerwear on a cold day, too! Roomy enough to warm a 40″ x 70″ bath sheet.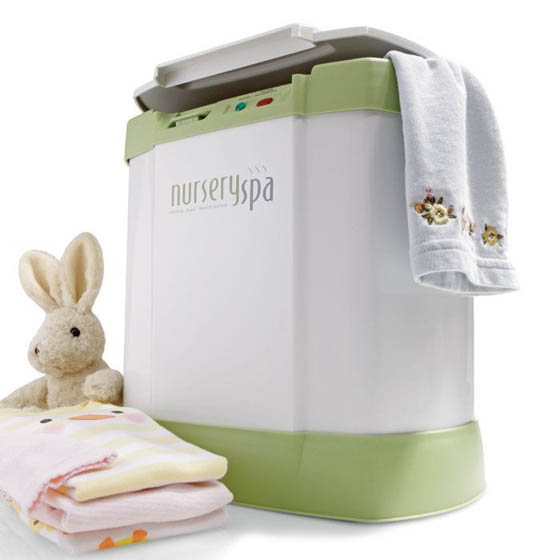 15. aBaby Maxi Cot [buy on amazon]
Baby Cot – This is for all you mothers out there who wish you could just climb into the crib with your baby to cuddle them to sleep.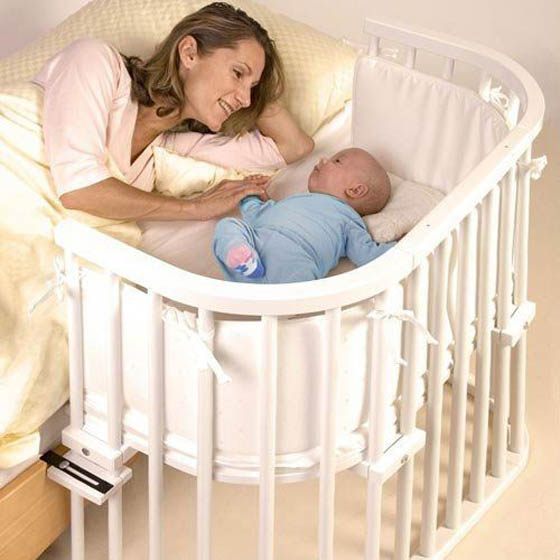 16. Baby Bean Bag [buy on amazon]
This bean bag is fully over locked and double stitched for security and comfort. This gives extra strength and makes doubly sure that NO beans can escape. The beans are free to move around and get into all the available space, offering maximum comfort for you child! Great for newborns and developing toddlers.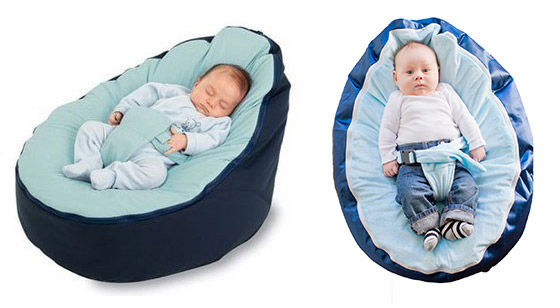 17. Blooming Bath Baby Bath [buy on amazon]
Handmade from incredibly soft, cuddly materials, Blooming Bath's petals hug any sink to create an adorable, safe, fun and convenient bath time experience for your most precious possession. Blooming Bath's plush materials cradle and cushion your baby like no other baby tub can. Forget about those hard plastic baby bath tubs or baby bath seats that are uncomfortable and don't cradle your child during bath time. It's a unique, easy, hassle-free experience that allows you to enjoy those special moments bathing your infant.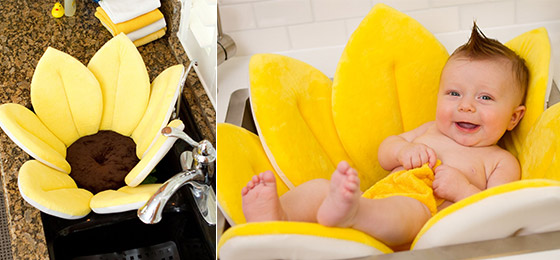 18. Zoli Baby Buzz B Electric Nail Trimmer [buy on amazon]
Buzz B is a battery operated nail trimmer. It safely trims nails with a gentle yet effective oscillating action. The cushioned pads are specially designed for baby's nails so it won't harm surrounding skin. With two different power settings, parents can control the speed. Buzz B includes 1 AA battery, 4 different pads of varying textures (2 infant / 2 toddler) and a compact case for easy portability or storage.