Using vehicle an advertising medium has brought forward some of the most creative ads. In today's post, I've rounded up 20 Clever and Creative Advertisement on Vehicle , hope you enjoy.
1. Snake Bus
Giant constrictor snake squeezing complete Copenhagen city bus.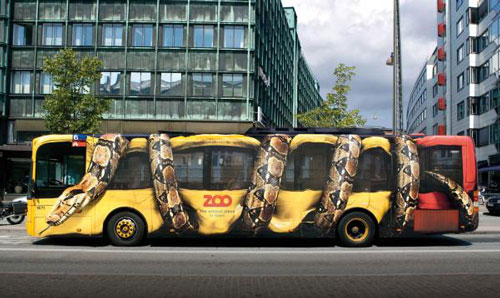 2. Career Builder Bus Advertisement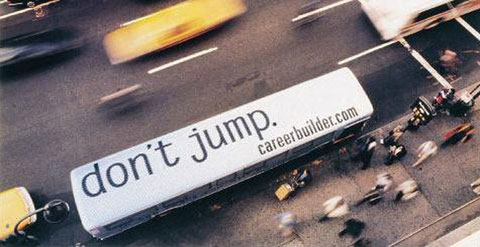 3. Airport Bus Bern
The commercial titled Airport Bus Bern was done by Neue Lgk advertising agency in Switzerland. It was released in the June 2009. Business sector is Transport, travel & tourism.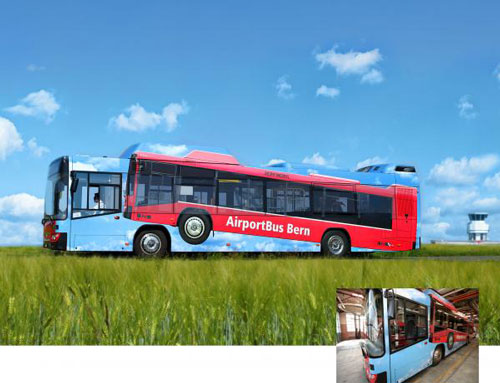 4. Moserbaer company Truck
Mega storage capacity.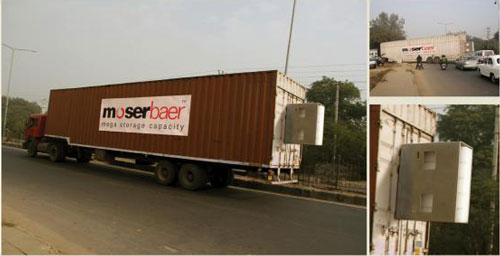 5. Camden Irish Music Festival: Accordion
The commercial titled Accordion was done by RKCR/Y&R advertising agency in United Kingdom.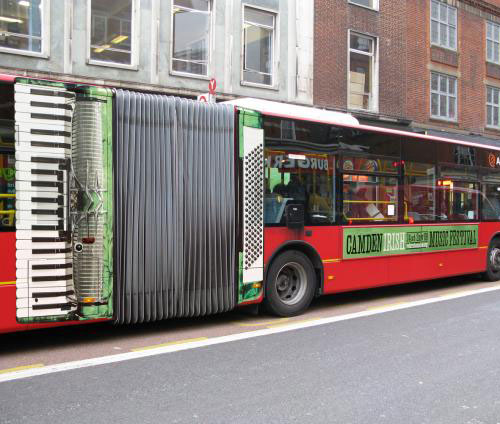 6. Keep Holland clean
Grey Amsterdam asked people not to turn their buses into garbage trucks.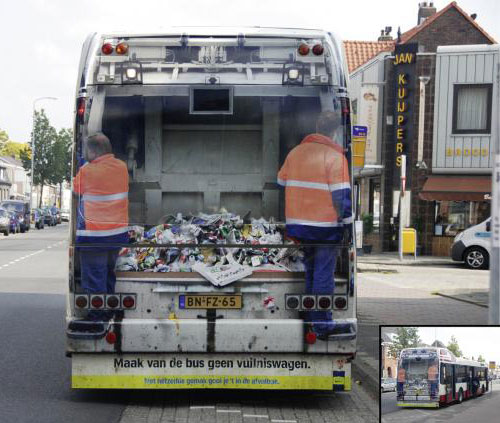 7. Weight Watchers Bus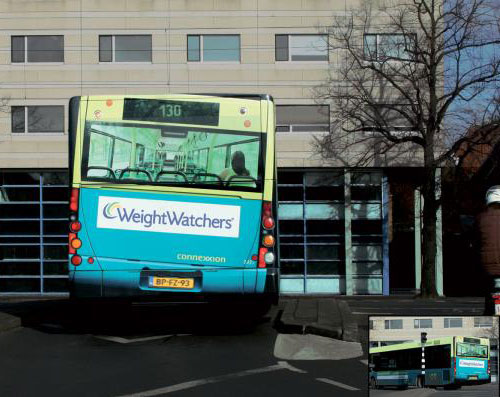 8. Just One Bite: Bus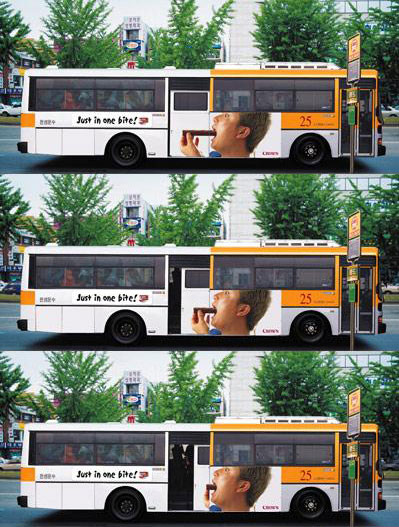 9. Wallet
Tag Line: ATMs close by.
The commercial titled Wallet was done by FALTMAN & MALMEN advertising agency for in Sweden.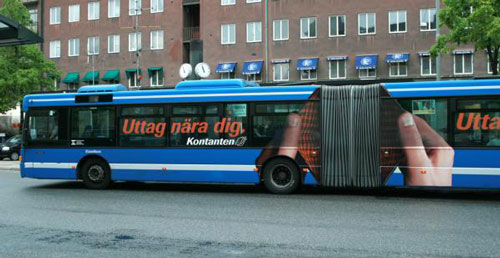 10. Wrong job, Bus panel
Stuck in the wrong job? Monster.com. Sharp Search. Right Jobs.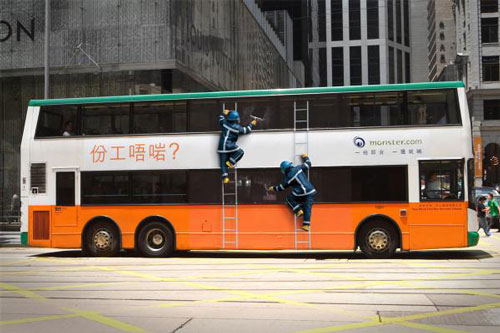 11. Batteries (Bus)
Creative bus advertisement promoting Duracell batteries.
12. Axe: Bus
The bus has been used to show a house full of girls having fun with an AXE guy. It turns the bus into one of those Las Vegas strip limos.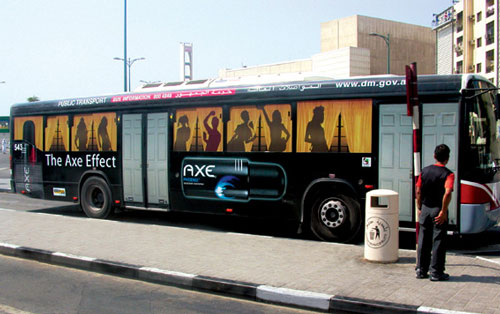 13. National Geographic: Bus
Built for the kill. Now on National Geographic Channel.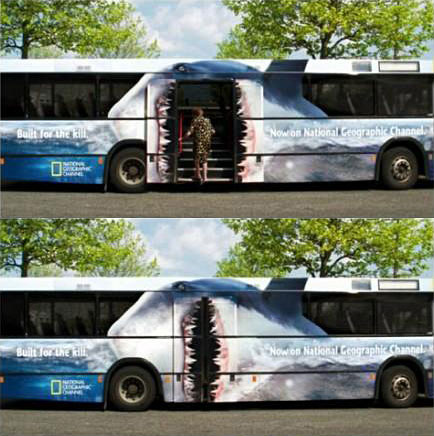 14. X4 Energy Drink: Bus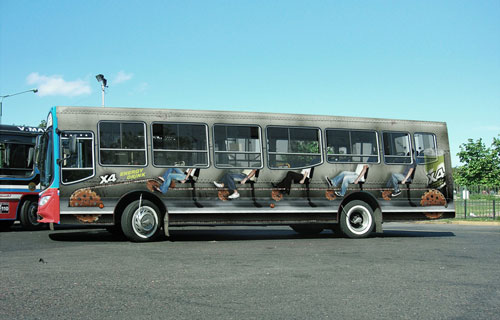 15. OTO Trimax: Slim Bus
Belt up and Shape: Demonstrate how the OTO Trimax helps to reduce one's waistline.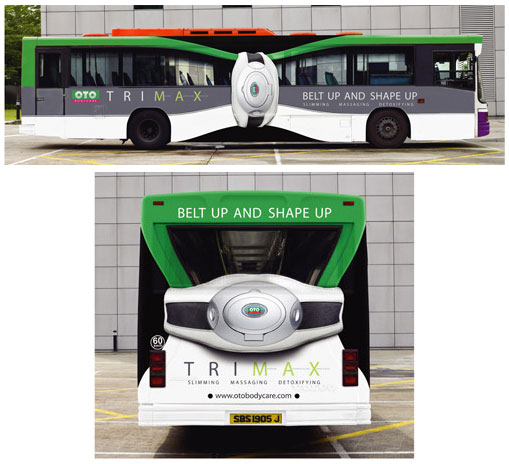 16. All Laundry Detergent Bus Advertisement
How much can one small bottle clean?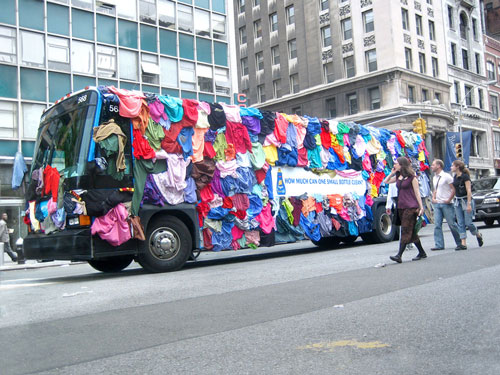 17. MediMax: Shave on the go
They were asked to show how MediMax carries Braun PocketGo shavers in an interesting and memorable way.
Stickers were positioned on the floors of buses and trams within the joints separating the cars of each section. When the bus or tram made any changes in direction, the shaver moved up and down wich made the shaver look as if it were shaving the face.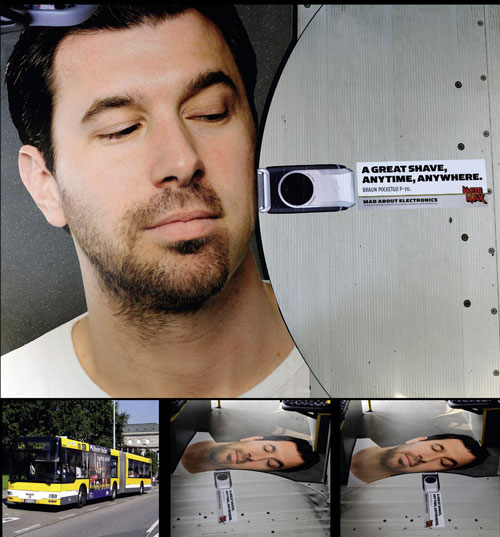 18. Dutch Railways: Textbus
Different, but i believe a little dangerous….people shpould be concentrating on vehical control not reading. But I bet if you ever see this type thing, you got to be stoned to stare at this till the end.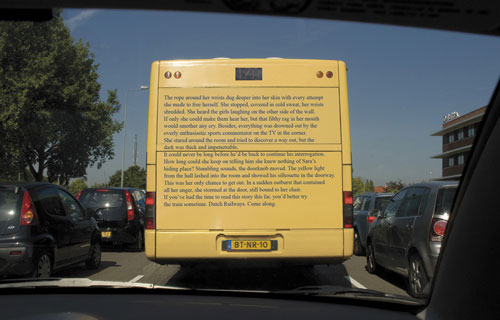 19. Veet: Bus
Everywhere is a catwalk.
I like this ad it show that you have pair of model's leg that you can show-off! hahaha nice one "Shave your legs and everywhere is a runway for u"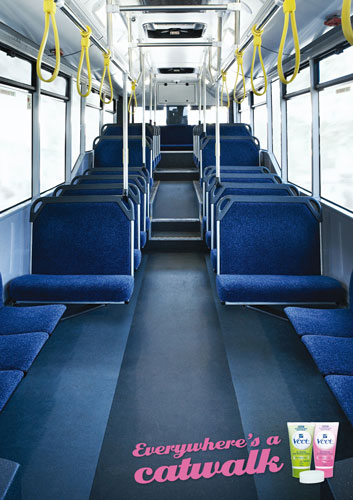 20. Tiernitos Dog Food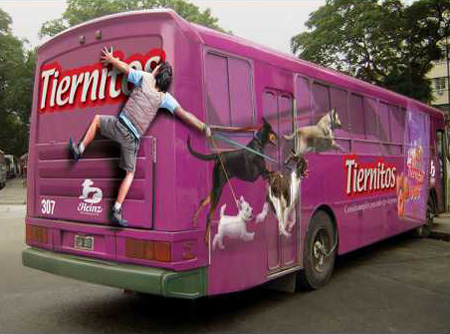 Image Resource: