When talk about deep ocean monster, octopus probably is one of the animals got mentioned mostly. With its eight writhing tentacles and otherworldly appearance, it is a truly incredible creatures. Personally, I am a bit afraid of this tentacle animals and it always reminds me of those horror movies. However, artists and designers behind these octopus products listed below definitely consider them as great sources of inspiration.
From house holds to fashion accessories, from tableware to furniture, this a bit "creepy" creature find its way and sneak into many corner of our life. Now take you time to see how many octopus you can find around you.
This post may contain affiliate links. If you make a purchase, Design Swan may earn an affiliate commission. Please read our disclosure for more info.
1. Octopus Votive Candleholder [buy here]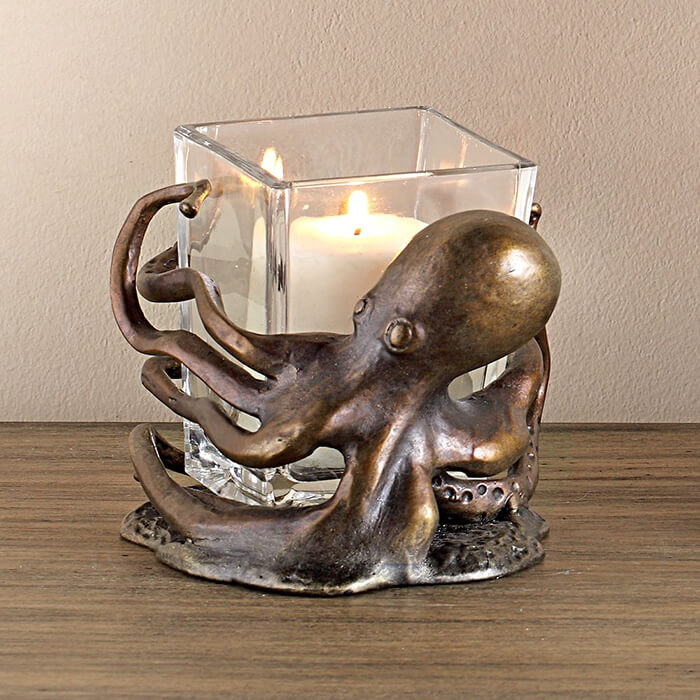 2. Octopus Pillar Candleholder [buy here]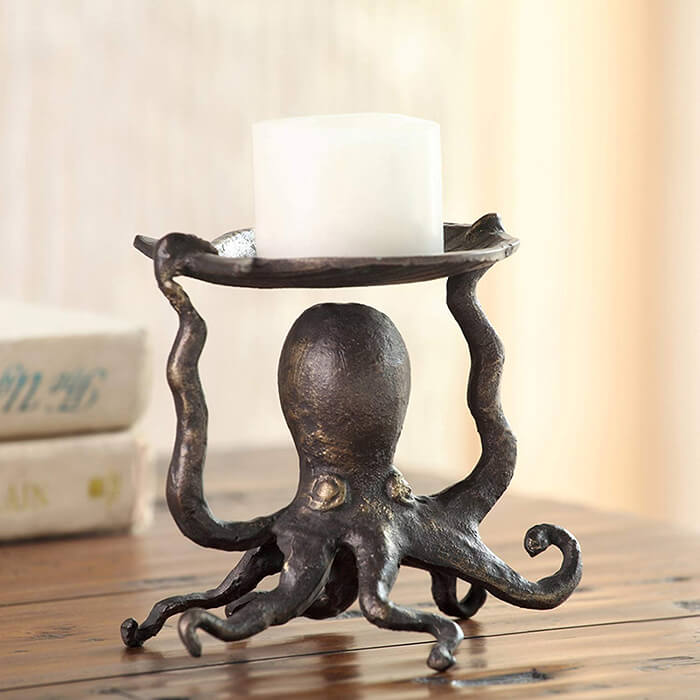 3. Handmade octopus tentacle legging [source]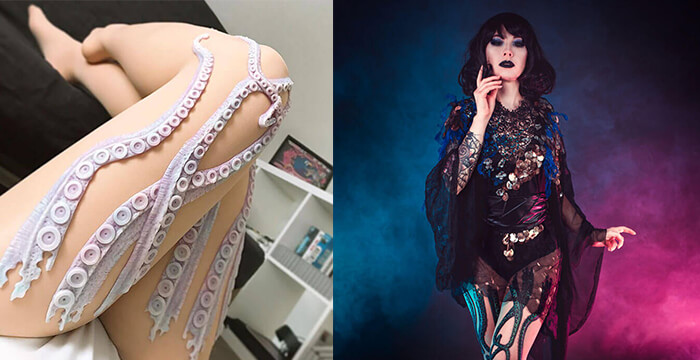 4. Octopus Lantern [buy here]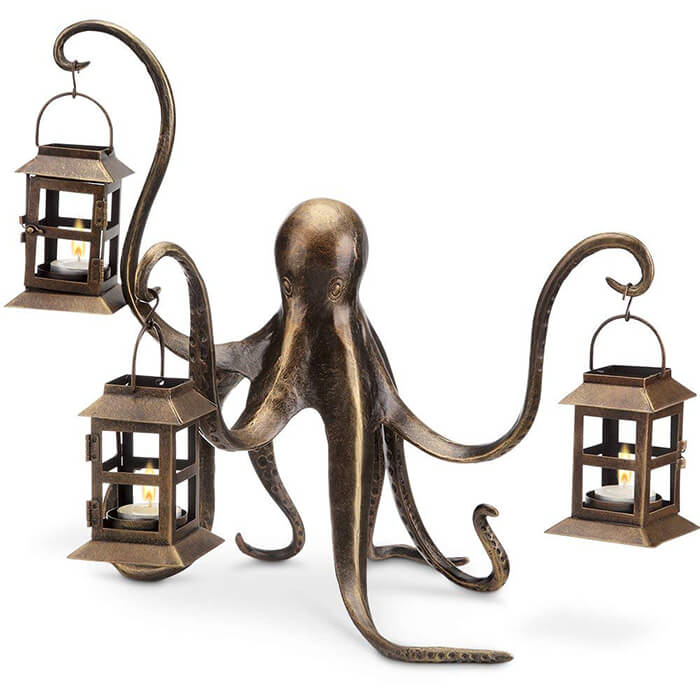 5. Octopus Bookends [buy here]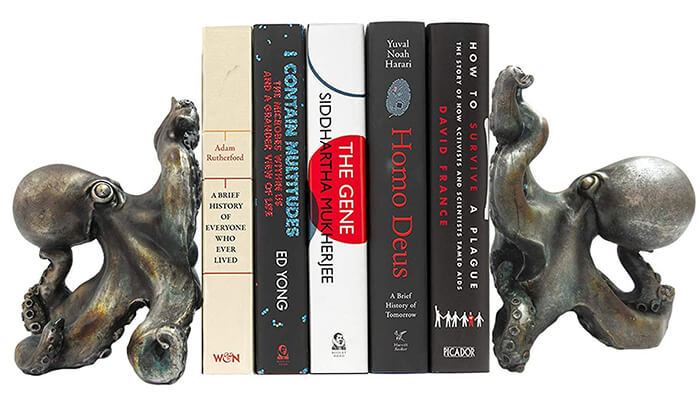 6. Octopus Wine Holder [buy here]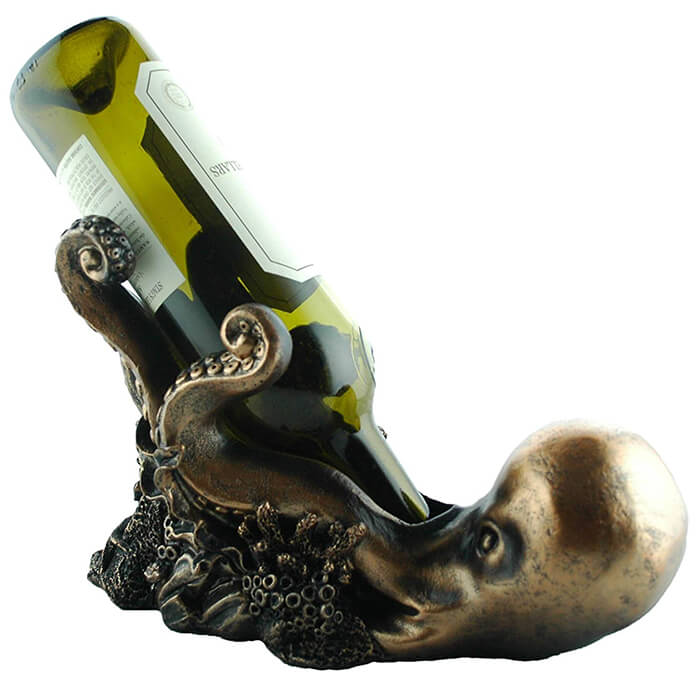 7. Octopus Bowl [buy here]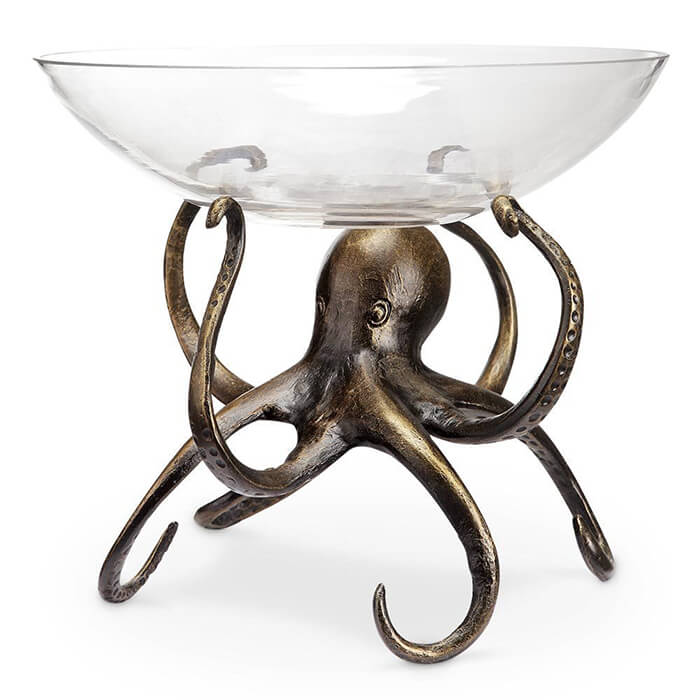 8. Octopus Vanity Mirror [buy here]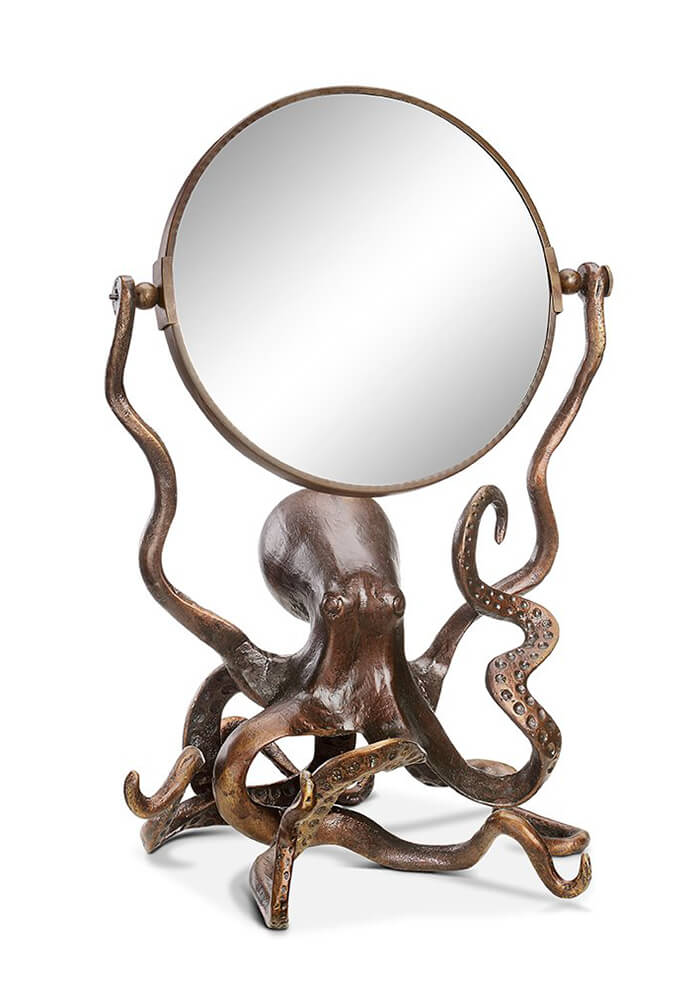 9. Octopus Monster Wall Mount Key Holder [buy here]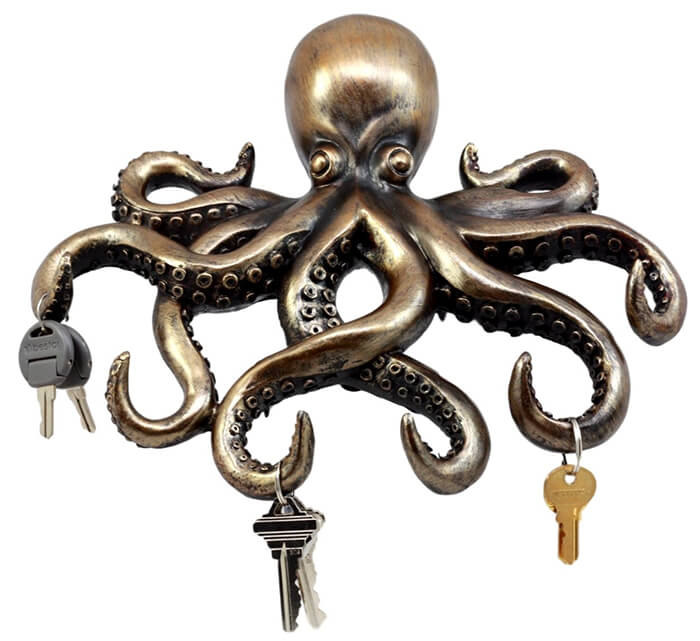 10. Octopus Pewter Stem Red Wine Glass [buy here]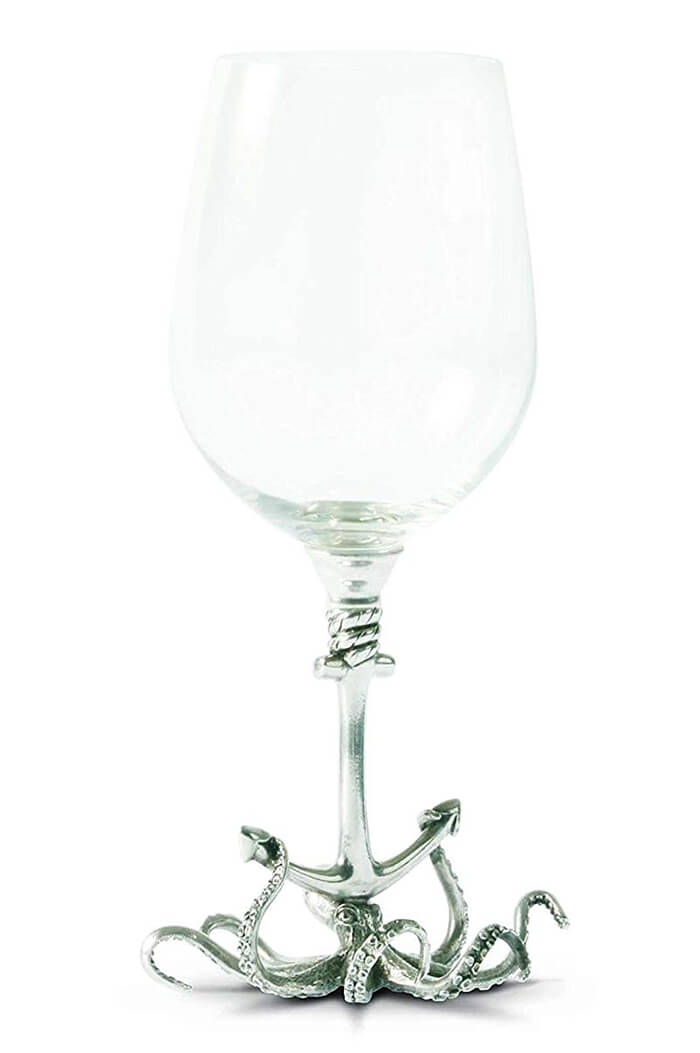 11. Octopus Toilet Paper Holder [buy here]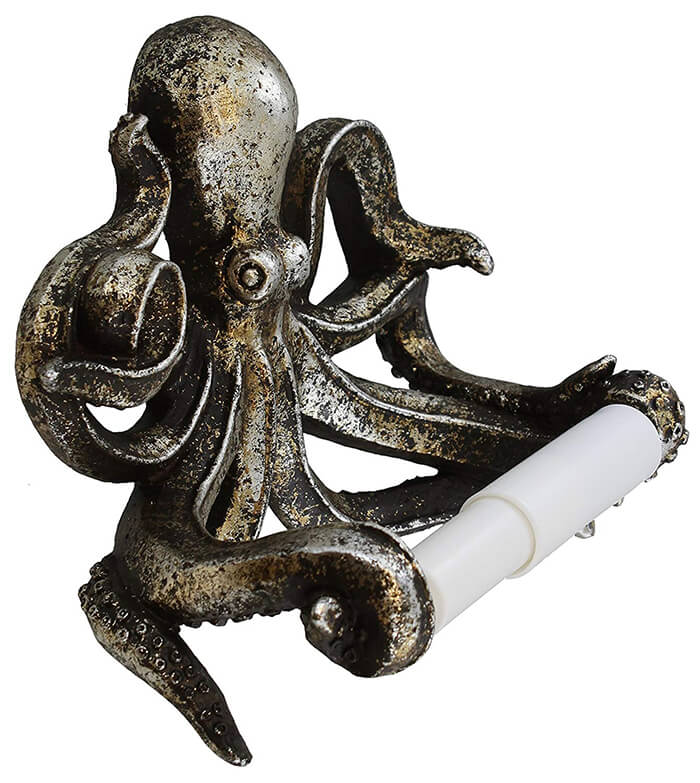 12. Octopus On Nautilus Shell Tray [buy here]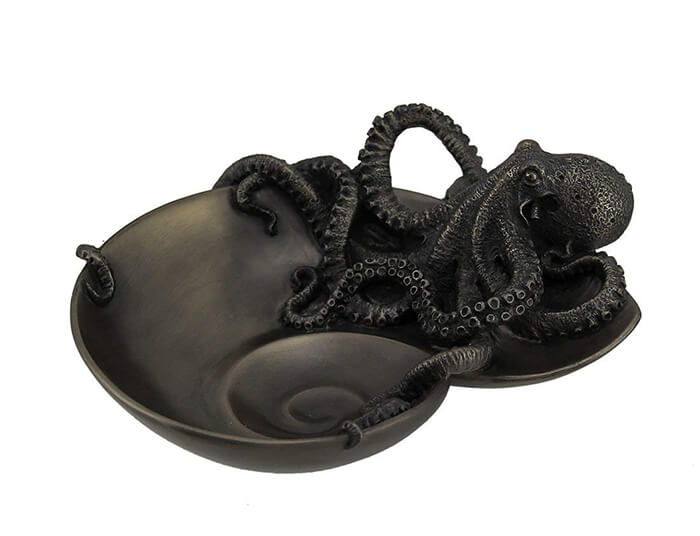 13. Octopus Glass Topped Sculptural Table [buy here]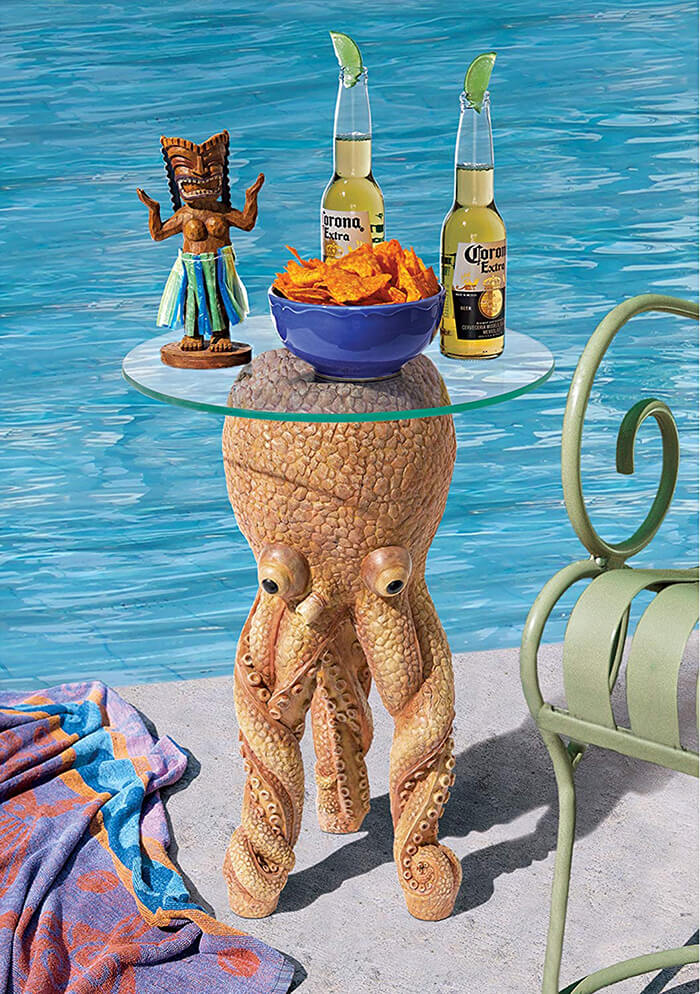 14. Octopus Round Wall Mirror [buy here]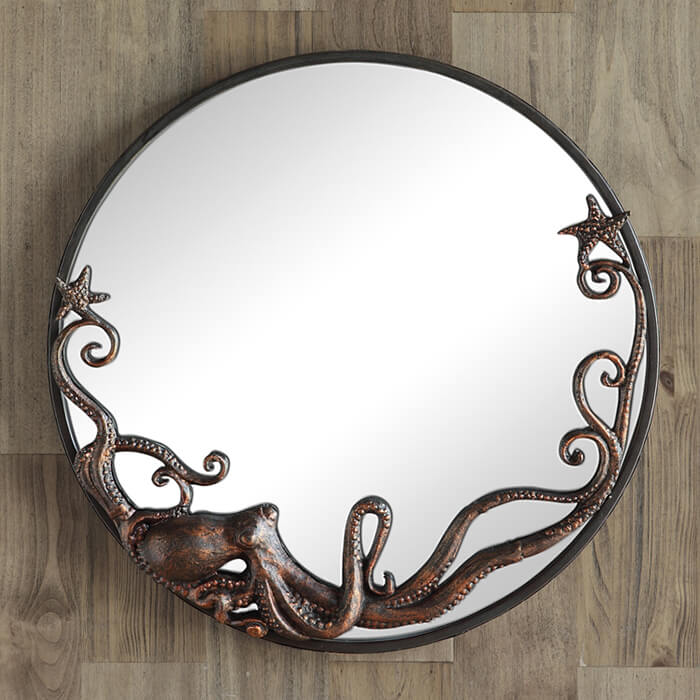 15. Octopus Ceramic Cup [buy here]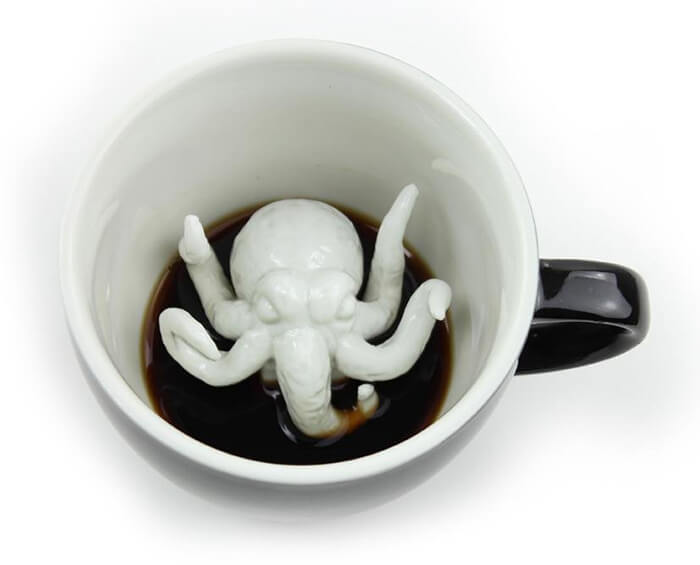 16. Octopus Coffee Mug [buy here]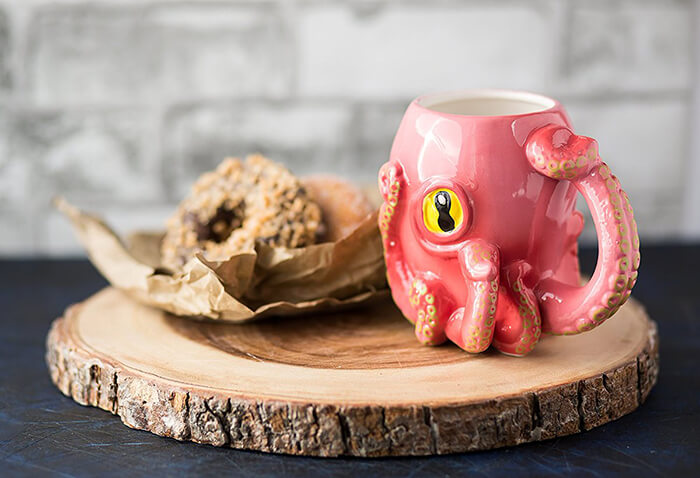 17. Octopus Tentacle lid lifter [buy here]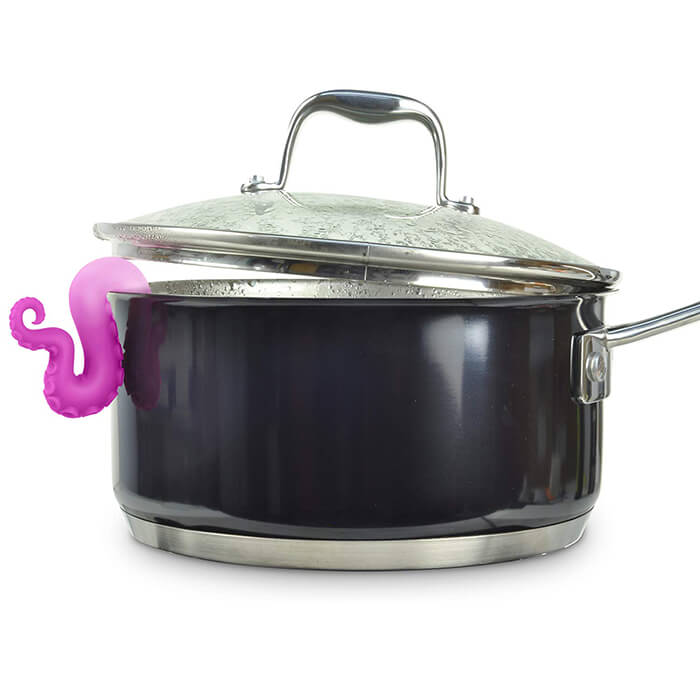 18. Octopus Teapot [buy here]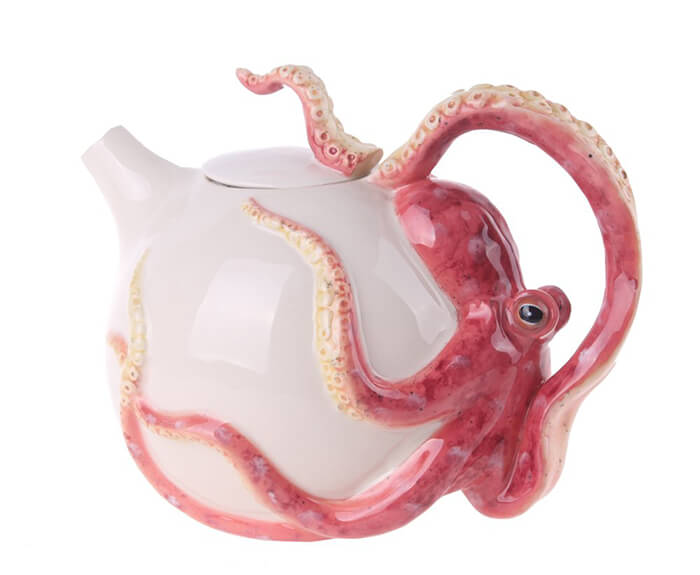 19. Octopus Cookie Jar [buy here]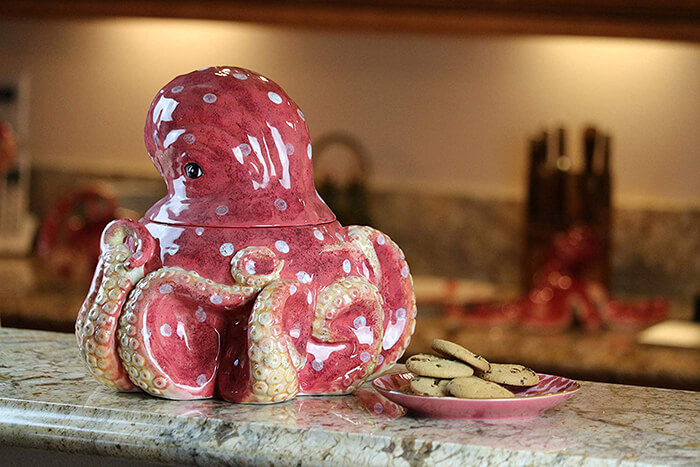 20. Red Octopus Pitcher [buy here]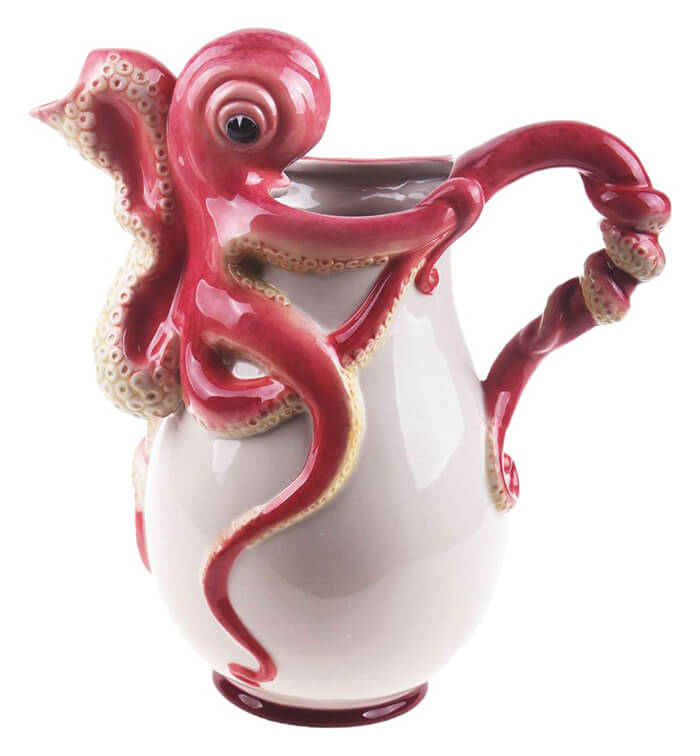 21. Octopus Tea Infuser [buy here]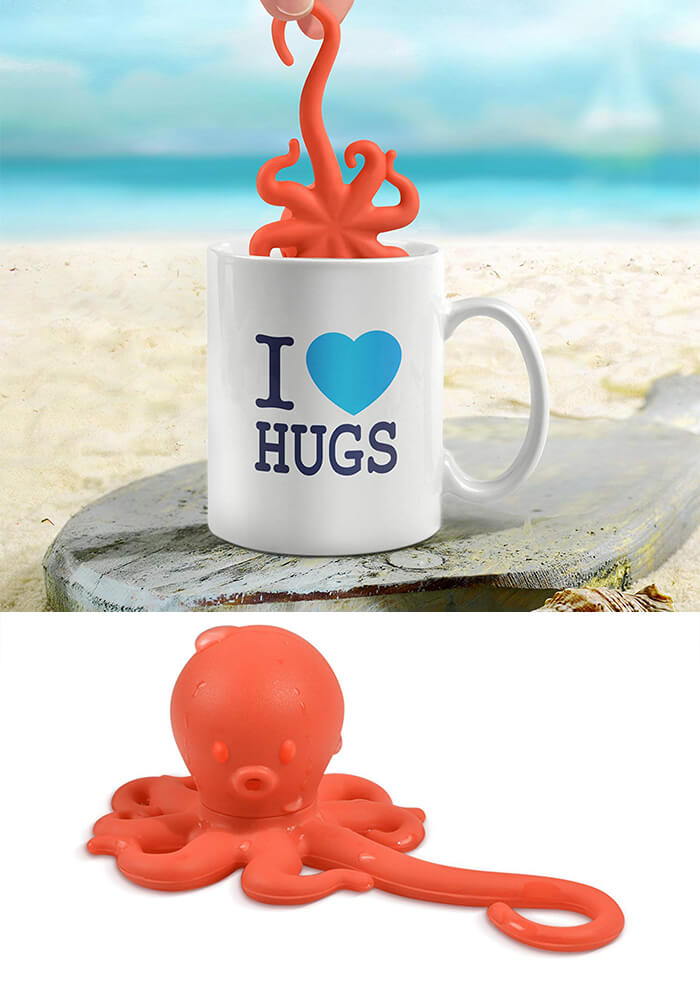 22. Octopus Chair [source]