Designed by HAO Design, this beautiful zen inspired apartment is located in Kaohsiung City, Taiwan. The owners are a husband-wife couple, living together with their two daughters. Although the master prefer Zen style and the mistress prefer Nordic style, both of them love simple and natural which becomes the main tone in the design.
With two different characteristic daughters, one outgoing/active and one gentle/quite, the owners wish to create an ideal playground for their daughters in the home and avoid mess. Although the place is quite spcious, it still needs thoughtful plan to meet all the owners' needs. To ensure that this home is sufficiently spacious, he dramatically partitioned the functional areas of the space into the living room, dining table, bar, desk and leisure room.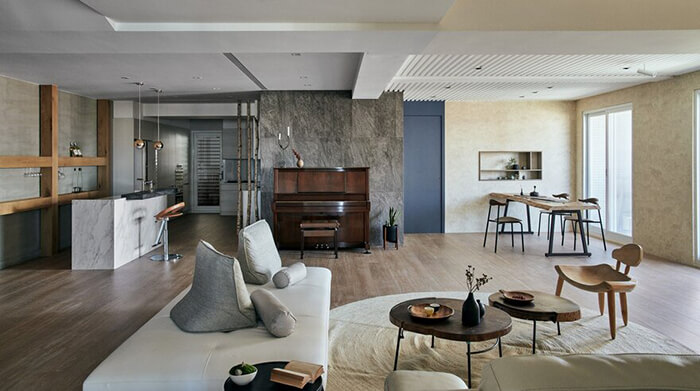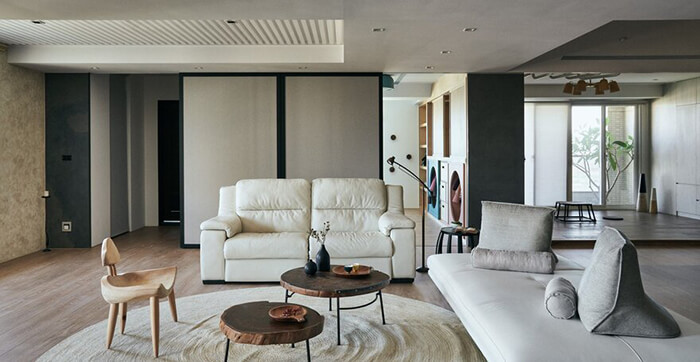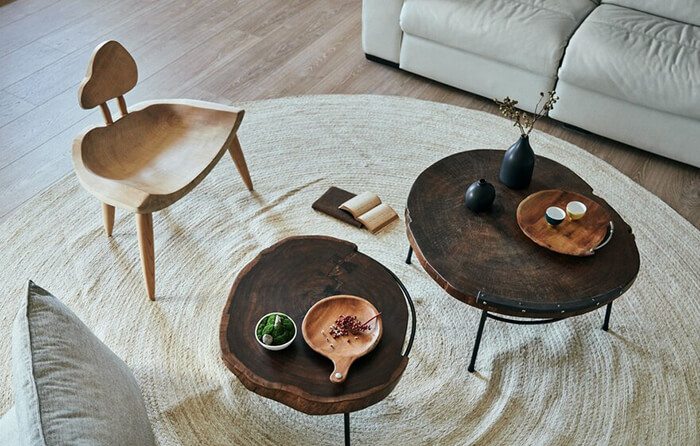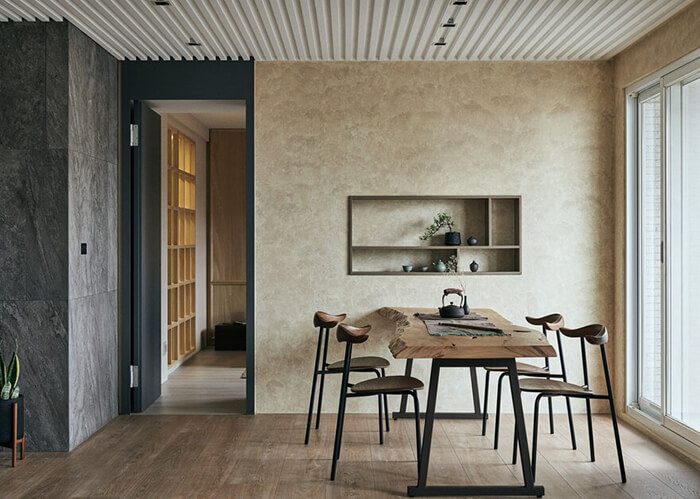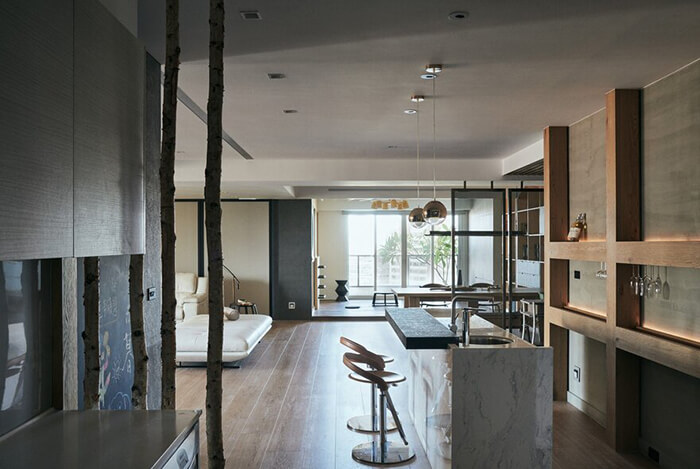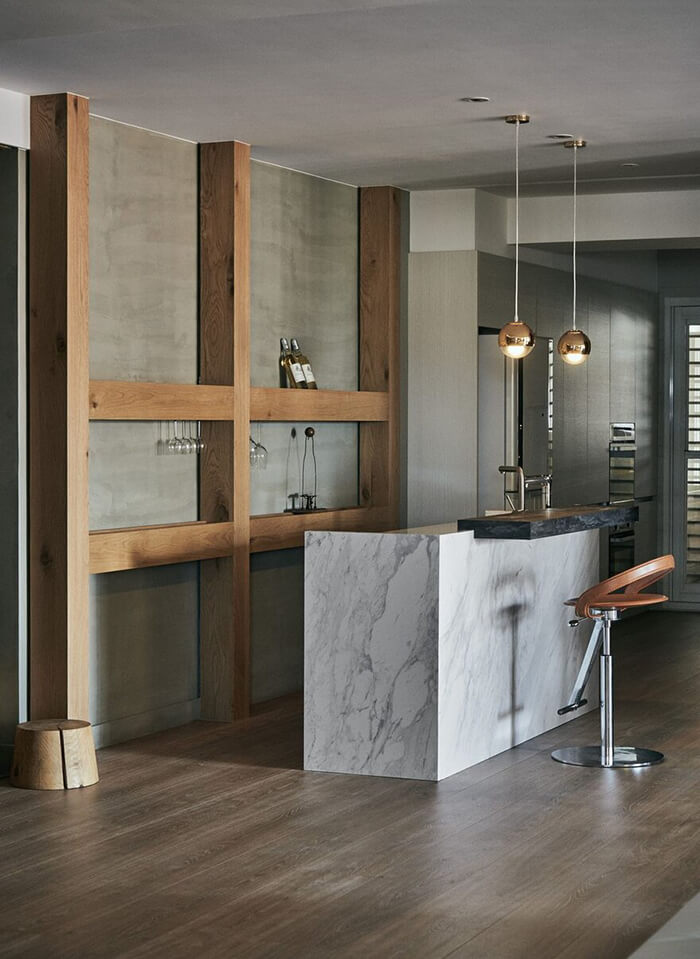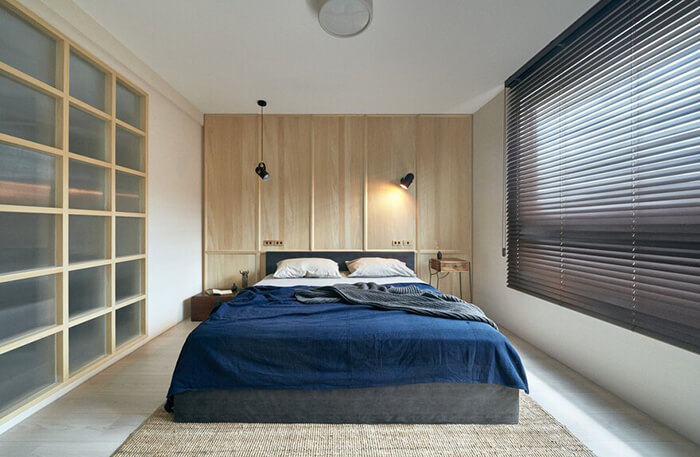 The most interesting part of this project is the design of the multi-function room (room with a ten-centimeter thick tatami bed) and the children's room. These two areas are not partitioned by a solid wall but rather a large wardrobe is installed in a manner similar to a secret base. The wardrobe comes with a pastel round-shaped door, leading to a tunnel, and sits on sliding rails. Pull-up bar handles are installed under the ceiling to turn the wardrobe into a viewing platform that can be closed off or opened through at will. The dynamic functions evoke the joy of playing hide-and-seek.