This is the 16th year of Scuba Diving magazine's "Through Your Lens Underwater Photo Contest". Readers were asked to submit their best photographs. Although this is an abnormal year, there are over 2,600 images were submitted (actually more entries than ever).
This year's winning image, taken by Evans Baudin in Baja California, Mexico, is an astonishing photo of a whale shark with 50 fish calmly riding in her mouth. And besides the grand prize, there are winners from the other four categories: Behavior, Macro, Wide Angle, and Compact Camera. The work from honorable list is quite impressive as well.
Take a look at these stunning photos and you can head over the the official site for a full list. Let's enjoy the visual feast and hope next year, we can get into water as before COVID and take some underwater photo ourselves.
In June 2020, with a special permit, I went on an expedition to document marine life and the effects of reduced marine traffic due to COVID-19. After two hours in the water with a school of silky sharks near the surface, our boat captain yelled, "Whale shark, right behind you!"—a 12-plus-meter female. The surprise was twofold when I discovered about 50 remoras peacefully enjoying a free ride in her mouth!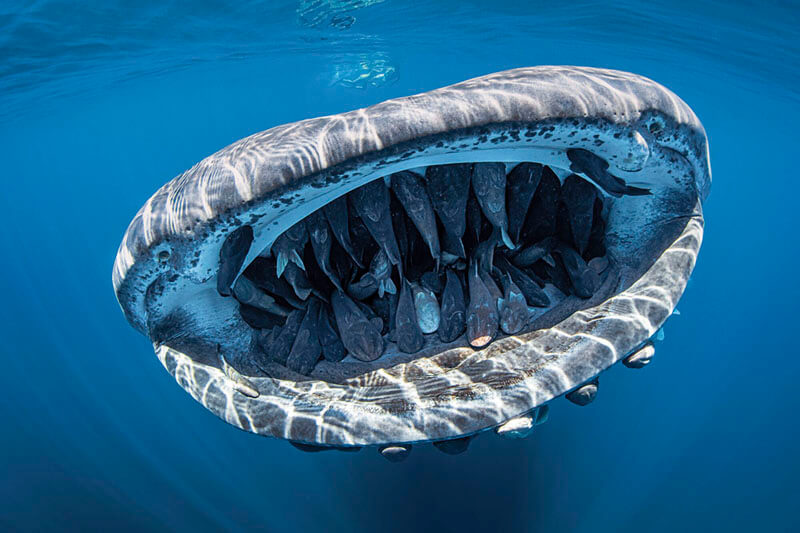 Grand Prize Winner – Evans Baudin, Baja California, Mexico
Captured during a daytime dive at Blairgowrie Pier in Port Phillip Bay, Australia, this shorthead seahorse was feeding near the surface and freely swimming from one floating piece of weed to the next. I'm not sure if the seahorse mistakenly grabbed hold of the pipefish with its tail, confusing it for a piece of weed, or if this was deliberate. The pipefish immediately struggled to break free from the seahorse's grip. This interaction lasted only about 10 seconds, which was just enough time to set up the shot.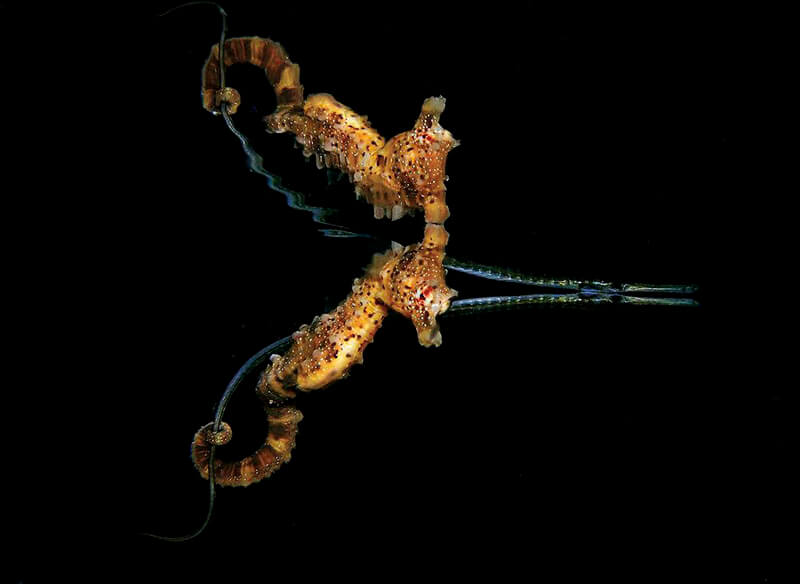 First Place in BEHAVIOR – Jules Casey, Port Phillip Bay, Australia
As a SeaLife camera brand ambassador I always have a DC2000 with me, in addition to my DSLR setup, to take a few side shots. I find it very interesting to see what I can shoot with a very small camera like the SeaLife and how close I can get to the quality of the images I shoot with my DSLR. This juvenile wonderpus was sitting on a palm leaf, a very nice subject to be tested. The dive was done near Anilao, Philippines, with Crystal Blue Resort and the support of photographer Mike Bartick.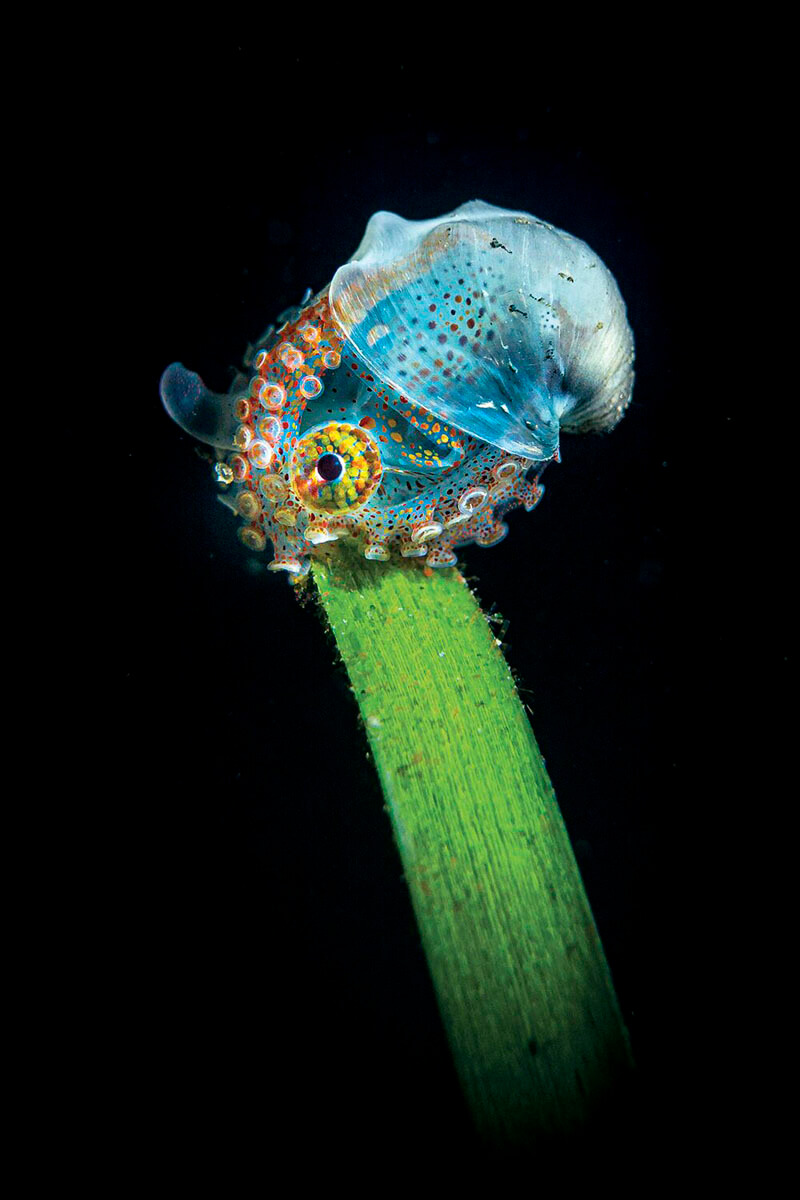 First Place in COMPACT CAMERA – Tobias Friedrich, Anilao, Philippines
You never know what you are going to find when you go on a black-water dive. One night it may be tiny larval fish, another a mako or silky shark, but mostly you are searching through the plankton for tiny creatures as you float along with the current over deep water. Persistence and concentration are the keys to success in finding your subject as you drift along. About 45 minutes into my 90-minute dive, I started to spot small clumps of sargassum floating by, always an exciting sight on a black-water dive. I found this seahorse in the third clump I investigated.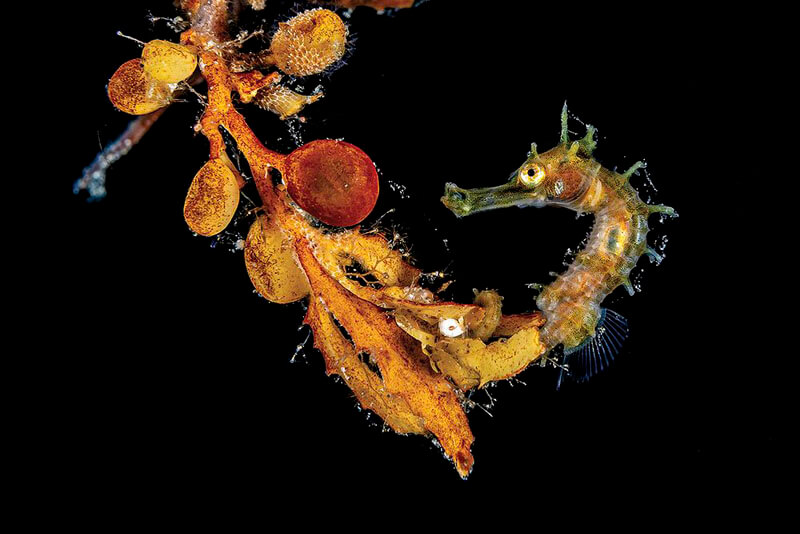 First Place in MACRO – Jeffrey Haines, West Palm Beach, Florida
On the surface at the cenote's entrance, I had no idea what sort of space lay beneath the small pool. Only when I descended and positioned myself outside the area lit up by sun was the dark space revealed. When my eyes adjusted to the darkness, I perceived the huge dimensions of the space. My buddy, hanging above that cloud and lit by sun rays, appeared so small that I spent the whole dive shooting from distance, trying to capture the tiny diver in that huge space.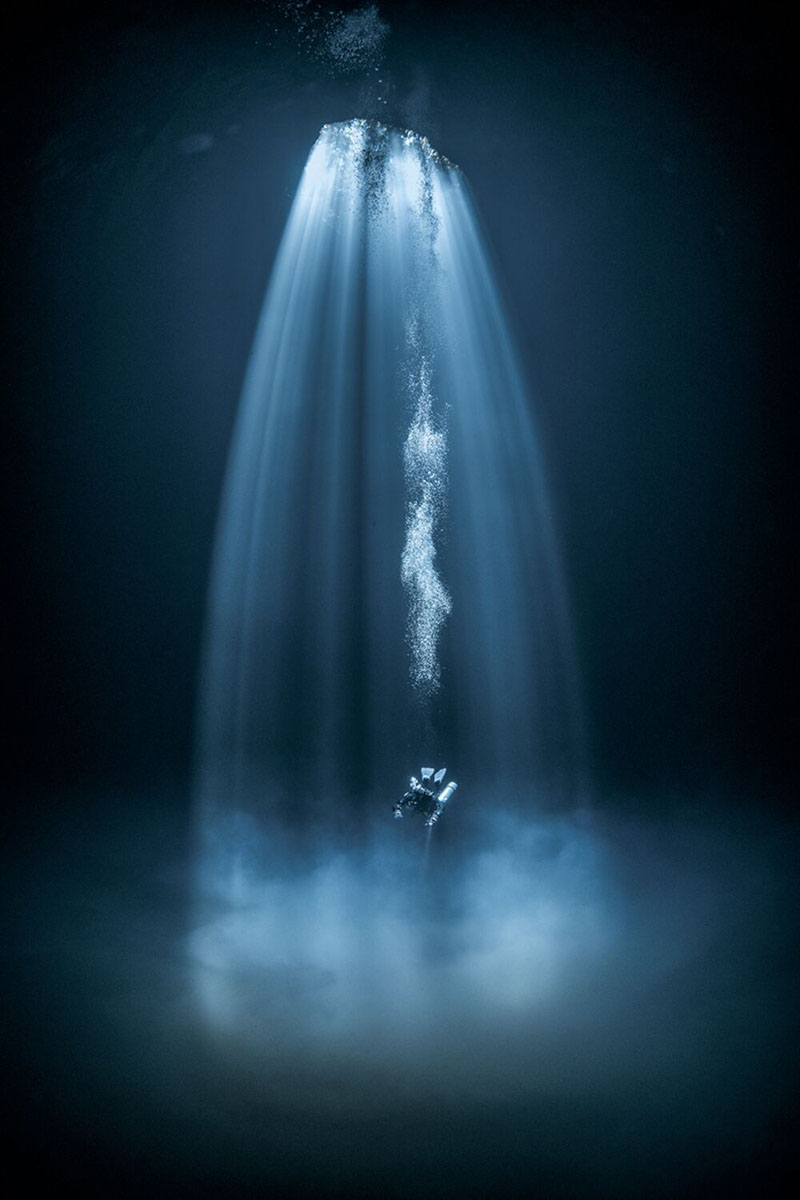 First Place in WIDE-ANGLE – Martin Strmiska, Puerto Morelos, Mexico
I took this picture last October in Baja California. It was my first time there, so it took a few days to get more confidence with the sea and the animals that live there. I was very lucky because at that time a lot of sardines were schooling there, so the sea lions were constantly playing and hunting them. To take this picture I was hovering at a shallow depth for a long time, looking for the right moment to push the button. When it arrived, I saw the two sea lions swimming first away, then toward each other. The sardines moved in the same way to escape the hunt, so they drew two lines like parallel waves, and I got it.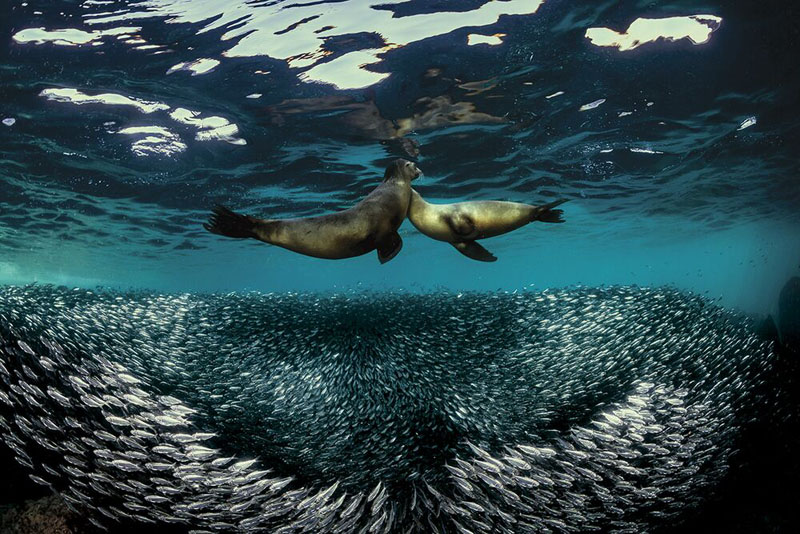 Third Place in WIDE-ANGLE – Raffaele Livornese, Baja California, Mexico
In this Cuban archipelago, among the mangroves, lives a small colony of American crocodiles. To make a series of photos I had to go in the water with them for three days, studying the currents, the light and the clarity of the water. Then I waited until the crocodile was in the right position against the backlight. The idea was to have the best contrast between the reflection of the sun and the color of the water.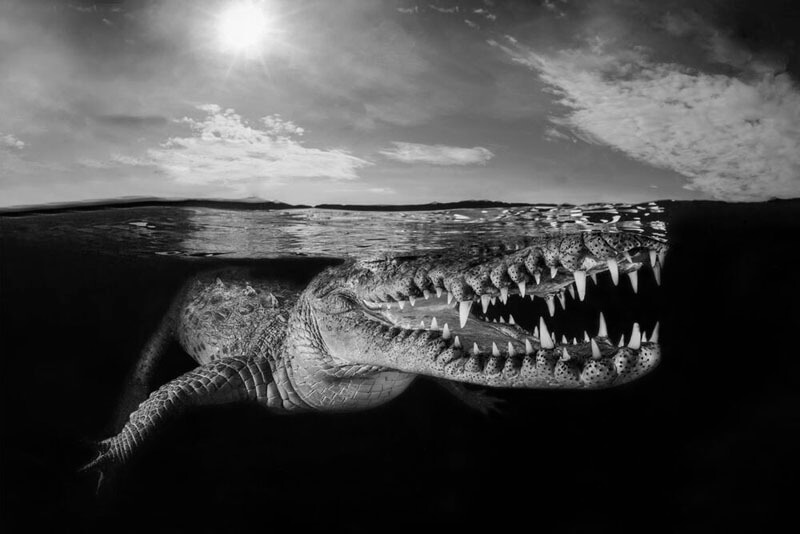 Honorable Mention – Massimo Georgette, Jardines de la Reina, Cuba
A humpback whale calf sails through the emerald-blue waters of Tonga, closely accompanied by its colossal mother and escort. As the leviathans circle directly beneath me, the calf ascends toward the surface for fresh air. I tuck back my freediving fins and snap the shot. A split second later, momma surfaces to usher her baby away from the bubble-blowing stranger.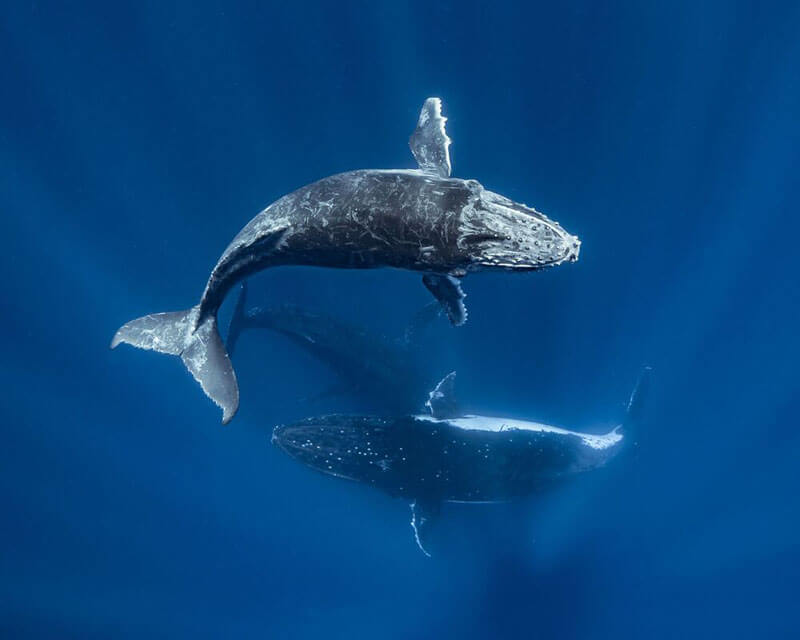 Honorable Mention – Sean Steininger
Scuba Diving: Website | Facebook | Instagram