You want to be fashionable, so you choose iPad. While how to make your iPad stand out from others'. Check this post where we rounded up 25 creative Apple iPad vinyl decals which will definitely help to separate you from other iPad owners.
1. JOKER Decal for iPad(s)
This is a digitally printed and cut vinyl decal, which fits nicely on an iPad to make it look like the Joker is holding the apple.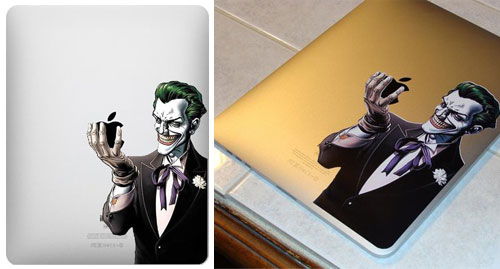 2. Apple Pie (PI) For iPad
This vinyl decal is perfect for your iPad. The decal can also be applied to your rear car window or any smooth surface. Macbook sizes are available in my shop.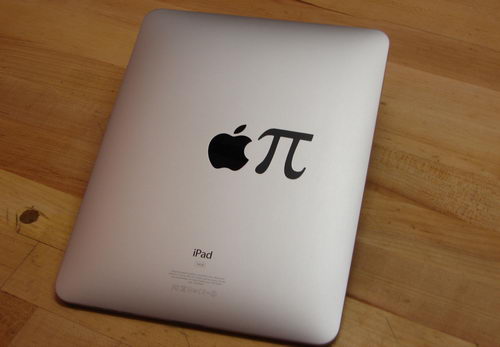 3. Monkey vinyl decal
he Monkey. It's everyone's dream to own a monkey. Now you can have your very own tiny ape gracing the device of your choice. Measuring 6.3″ tall by about 3.2″ wide, this little guy will fit any MacBook as well as the iPad. And, as always, if you have a specific device that it needs to fit (of relatively similar size), just let us know upon ordering and we'll accommodate you.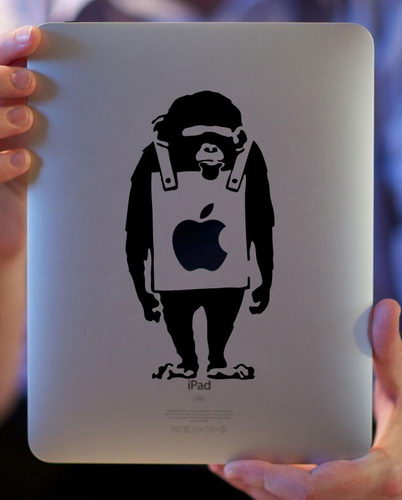 4. Snoopy iPad Decal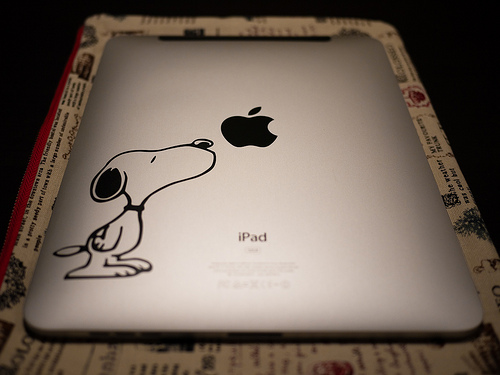 5. I Smell a Rat vinyl decal
Can you smell it? This rat will make your MacBook, iPad or whatever device you choose to put it on (please specify upon checkout as sizes vary slightly to fit the Apple logo), stand out in a crowd. Don't just paste the same old thing on there, strive for originality.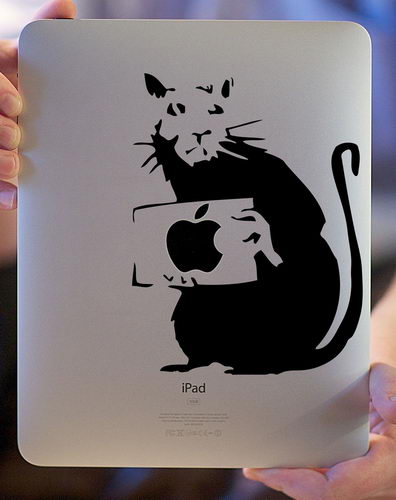 6. iPad Headphones Decal
This decal not only looks good but sounds good as well.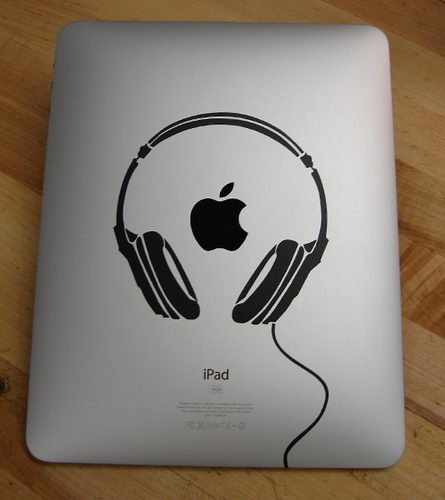 7. iPad Crossbones Decal
Why join the Navy if you can be a pirate? This apple & crossbones vinyl decal is perfect for your iPad, (iMac & macbook sizes available in my store). The decal can also be applied to your rear car window or any smooth surface.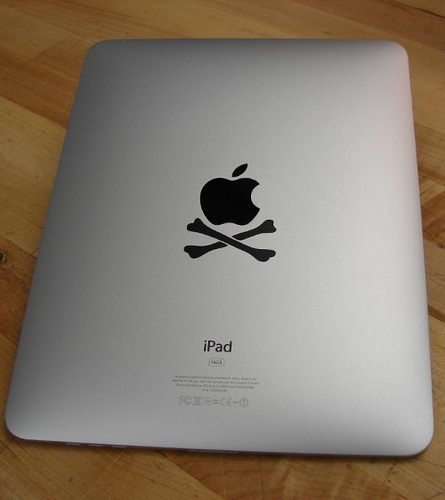 8. iPad – The Evolution Of Apple
Watch your mac evolve before your very eyes.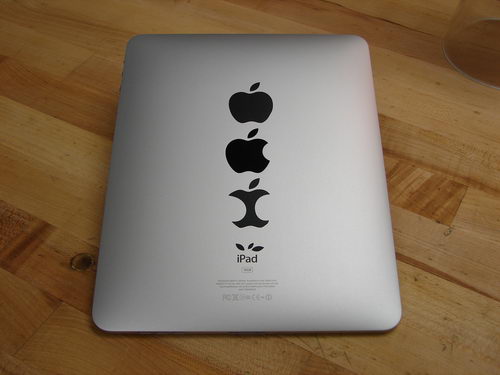 9. The Gaga iPad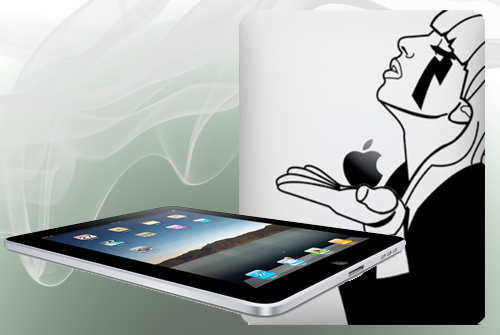 10. Star Wars Boba Fett Decal
Now YOU can be the Bounty Hunter. Or at least have him by your side. Well, his helmet anyway. Still, that's pretty cool.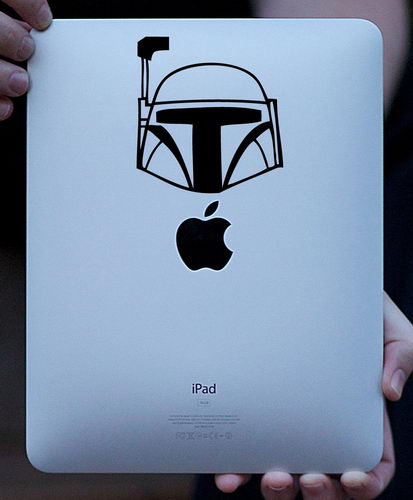 11. Molotov vinyl decal
The next time you find yourself in a riot due to some sort of political unrest, just grab the closest thing… and throw.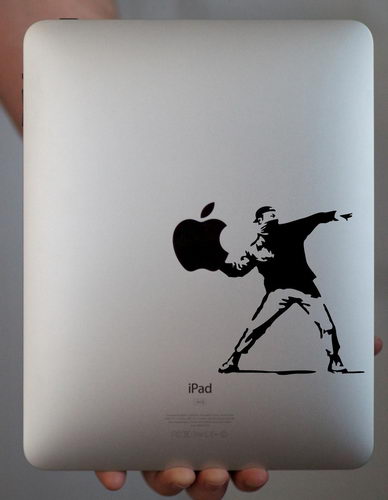 12. Security Camera vinyl decal
Big Brother is watching. Now you can be reminded of that fact every time you turn on your iPad.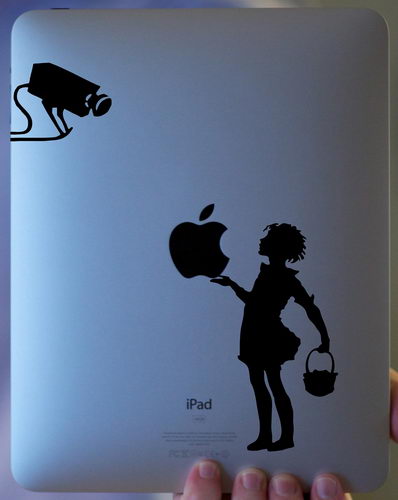 13. Who Killed the Rat iPad vinyl decal
There's something sinister afoot. Someone killed the rat. Who did it? Maybe we'll never know…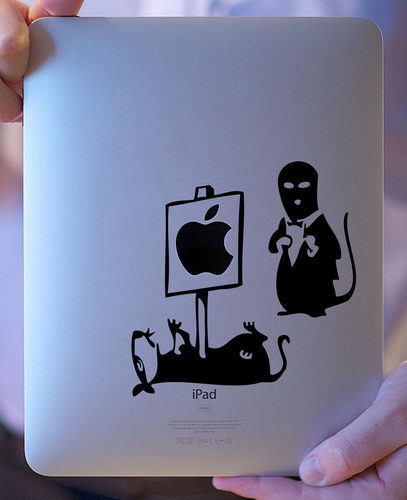 14. LEGO MINI FIG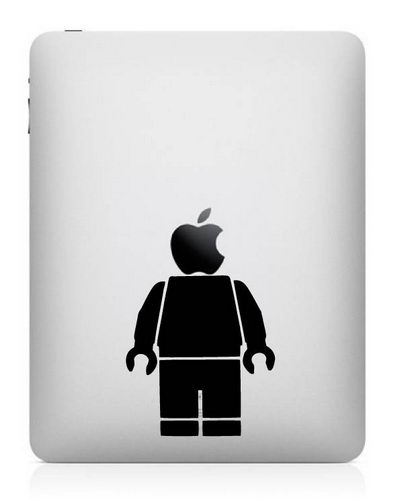 15. iPad PLUG-N-PLAY Black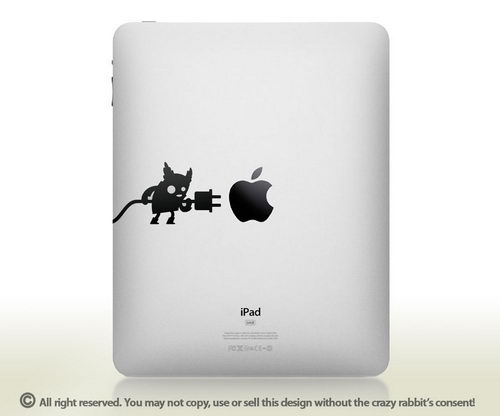 16. iPad APPLE FEAST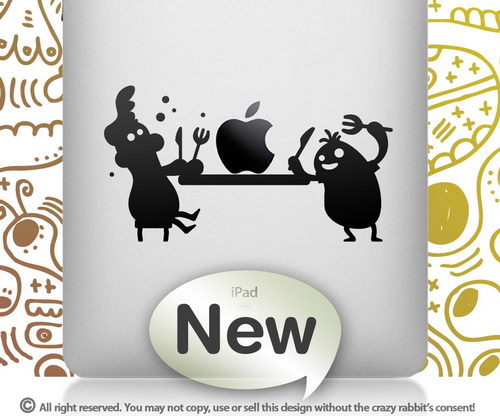 17. FAMILY CREST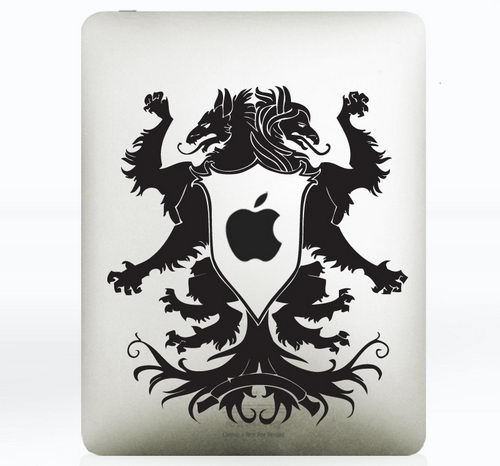 18. Hungry Girl Disguised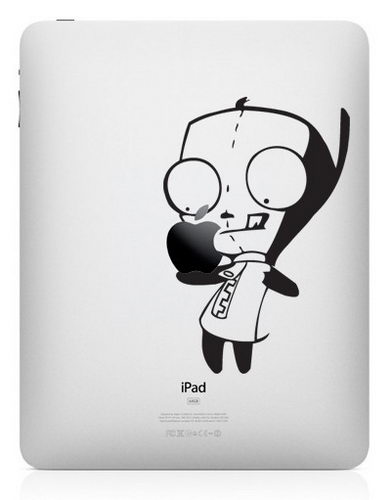 19. Mr. Potato Head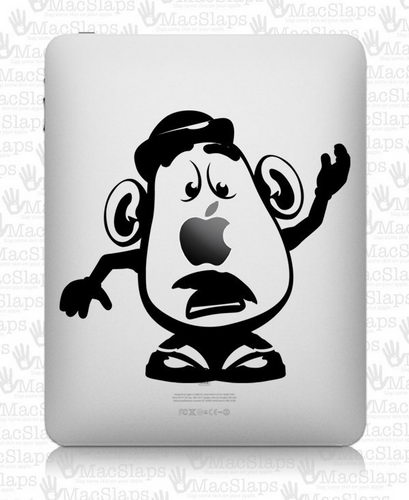 20. Tic-Mac-Toe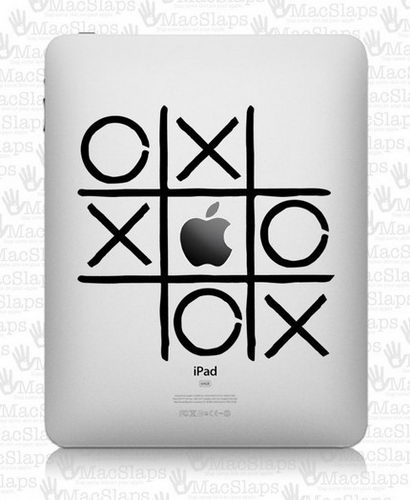 21. Apple Rock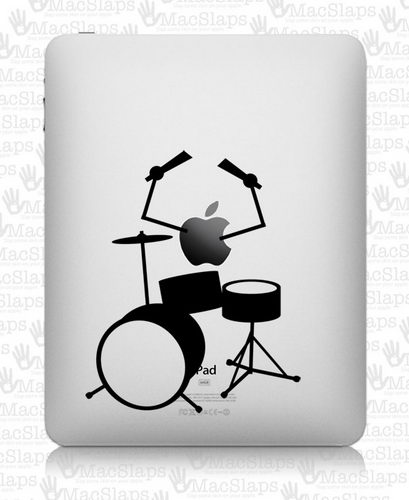 22. Yoshi Nintendo iPad
23. Snow White Witch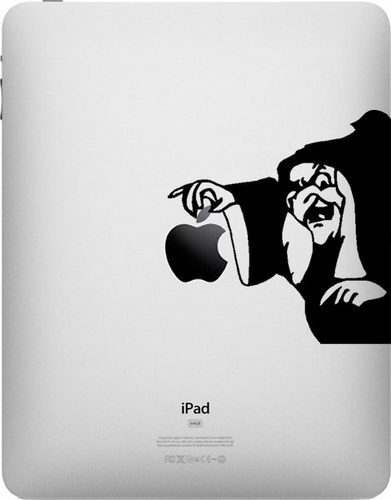 24. Pacman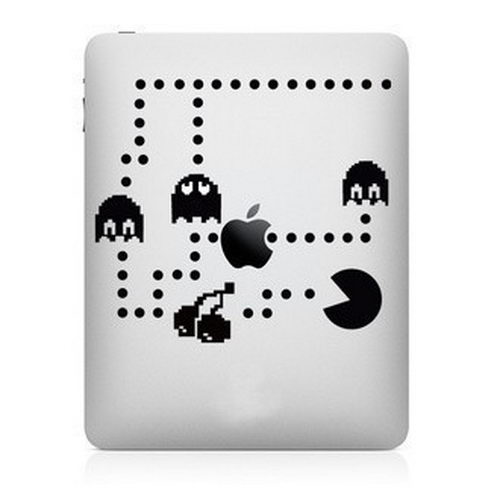 25. Full Color Iron Man