The process of moving into a new home is always an exciting milestone in any adult's life. Nonetheless, it can be stressful, though, and if you have friends or family who've recently transferred to a new residence, you should help them settle in more comfortably with a housewarming gift.
Back in the day, before there was electric heating, residents celebrated moving into a new house by inviting their loved ones. Then, they'd light the fireplaces to warm the house using the wood brought as gifts.
This custom apparently originated in France. The warmth and friendship witnessed during this event are also believed to drive away evil spirits. It's customary for guests to bring a gift to a housewarming, which is usually a bottle of wine. But there are other options. The bread was a traditional gift to represent an abundant home, whereas candles ensure that the abode has lots of light and joy.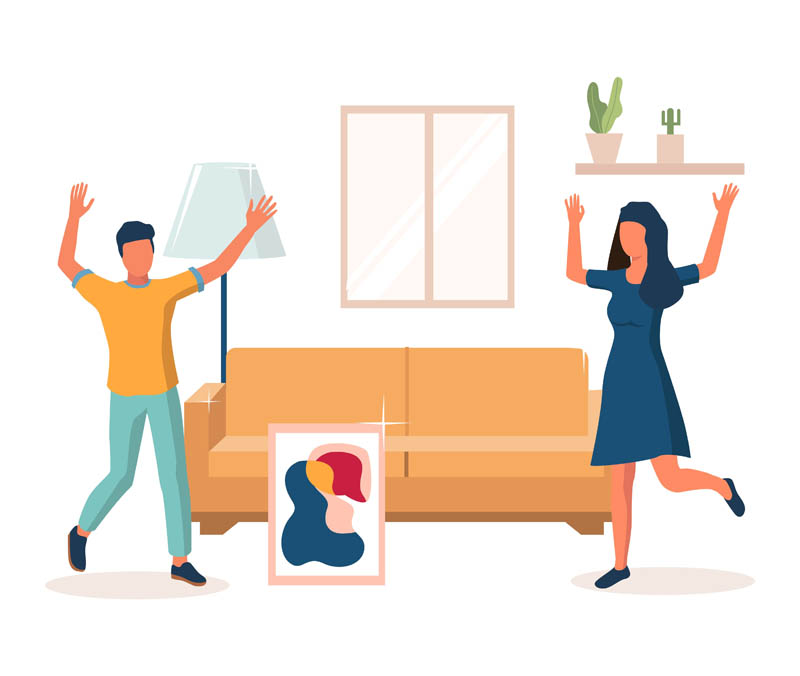 Nowadays, it's still customary to give gifts to family and friends who just moved into a new home. Here are some ideas that you can consider:
1. Wall hangings
Wall hangings are great for sprucing up a house. There are lots of designs and styles in the market these days, so you won't have a problem finding one that matches the recipient's home theme. Here are some options from which you could choose:
Artwork – Gifting art demonstrates thoughtfulness since it means that you took the time to figure out what the recipient would enjoy looking at on a daily basis. Contrary to popular belief, there is a plethora of cool, affordable art for sale.
Wall signs – Wall signs are decorations that your family or friend can hang in any room. It typically displays a motivational quote to encourage them and remind them of your friendship.
Tapestries – Cool tapestries are also a great idea. This thick textile fabric can feature unique images and designs. Moreover, it's woven, so you know that the print won't fade easily.
2. Dining tools
The dining room has always been one of the most used and visited places in a home. After all, it's where people congregate to eat and enjoy each other's company.
If you want a memorable housewarming gift, you can opt to give these dining tools:
Customized cutting boards – You can prepare charcuterie and place it on a customized cutting board, which you can leave behind. This way, everyone can enjoy the food that you brought along, and the homeowner gets a souvenir.
Monogrammed mugs – Monogrammed mugs feature an elegant minimalist style, so you can be sure that it's a classy gift.
Unique coasters – Coasters are an easily overlooked part of dining, but they're essential in retaining the table's beauty. Mix function and style by gifting your family or friend with ones that have a unique design.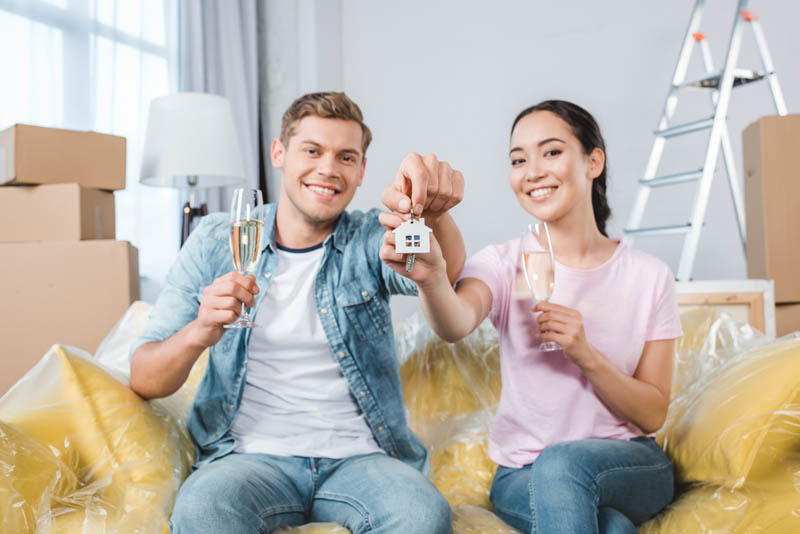 3. Bedroom essentials
Aside from the dining room, you can also help your loved one settle in nicely in their new abode by taking care of their bedroom essentials. Here are a few ideas for you:
Personalized pillows – Personalized gifts are always the best. They make the recipient feel treasured and loved since you put all that effort into getting them a unique gift. The great thing about personalized pillows is that you can have them created to fit the needs of the recipient. You have control over factors like softness, material, and comfort.
Cozy blankets – Throws, comforters, and blankets can keep your family or friend cozy when winter rolls in. You can also have them customized since you have a huge space for canvas.
Alarm clocks – Alarm clocks have always been a bedroom essential, whether you're giving it to a stay-at-home parent, working professional, or student. For the heavy sleeper, there are smart clocks that don't stop ringing until they get up and get on with their day.
4. Food and drinks
As mentioned above, you can prepare a charcuterie board on the day of the party. Food is a popular gift option for a housewarming. The most thoughtful way to go is to give a home-cooked meal, particularly your best dish.
For drinks, wine is the usual choice since you're celebrating a momentous event. You can also bring ingredients to make cocktails like a strawberry mojito or coconut martini, depending on which fruit is in season.
Takeaway
A housewarming is a happy event where you celebrate the milestone that your family or friend has achieved. To help them settle in nicely, you should give gifts.
Wall hangings or decor can help them spruce up their new space. On the other hand, you can also give them essential tools or accessories for the dining room or bedroom. Remember, personalized is always best.
Lastly, on the day of the party, you can bring food and drinks to liven up the occasion. More than the gifts you buy, remember that your concern and support will always be the best thing that you can give to your loved ones.