Tired of struggling to find a safe spot for your phone while you're busy and need your hands free? We've all been there. Well, fret no more because metal cutout figure phone stands are here to save the day! These nifty little accessories are not only practical but also add a touch of charm to your space.
Setting up these phone stands is a breeze. They consist of two parts that you simply slot together, and voila! Your phone has a sturdy and reliable perch. No more relying on unstable surfaces or precarious balancing acts. These stands have got your back, or rather, your phone's back.
But wait, there's more! These phone stands aren't just functional; they're also incredibly stylish. With their intricate metal cutout designs, they bring a unique and artistic flair to your home or office. Choose from a variety of figure styles to match your personality or decor. Whether you opt for the graceful giraffe, the fierce triceratops, or the sleek motorcycle figurine, there's a design to suit everyone's taste.
Not only do these stands keep your phone secure and add a touch of style, but they also double as eye-catching decor. Place them on your desk, nightstand, or even your kitchen counter. They're sure to spark conversations and garner compliments from anyone who sees them.
So, why settle for a plain and boring phone stand when you can have a metal cutout figure phone stand that combines functionality and artistic charm? Upgrade your phone experience today and enjoy the convenience of a secure phone holder with a delightful twist. Your hands will thank you, and your space will look even more fabulous.
Giraffe Figure Tabletop Smartphone Holder & Stand [buy from Etsy]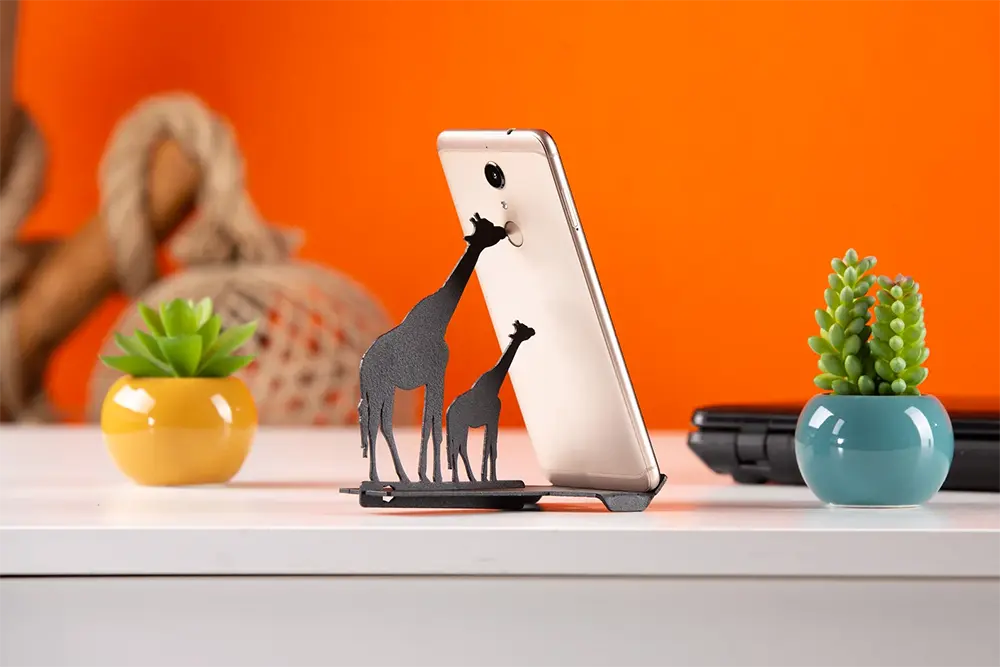 Dinosaur Figures Tabletop Smartphone Holder & Stand [buy from Etsy]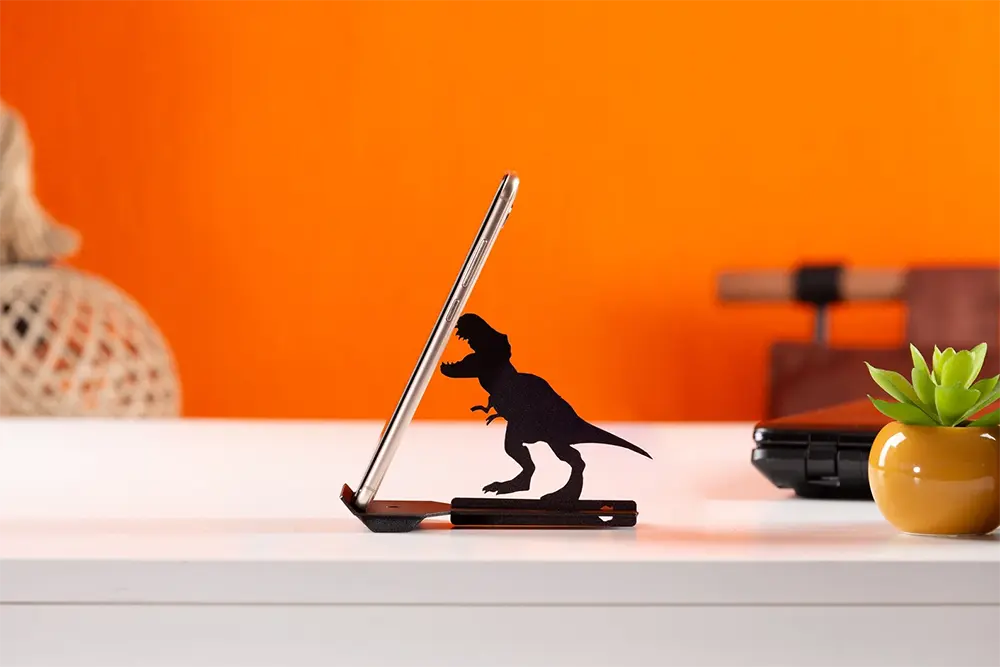 Trax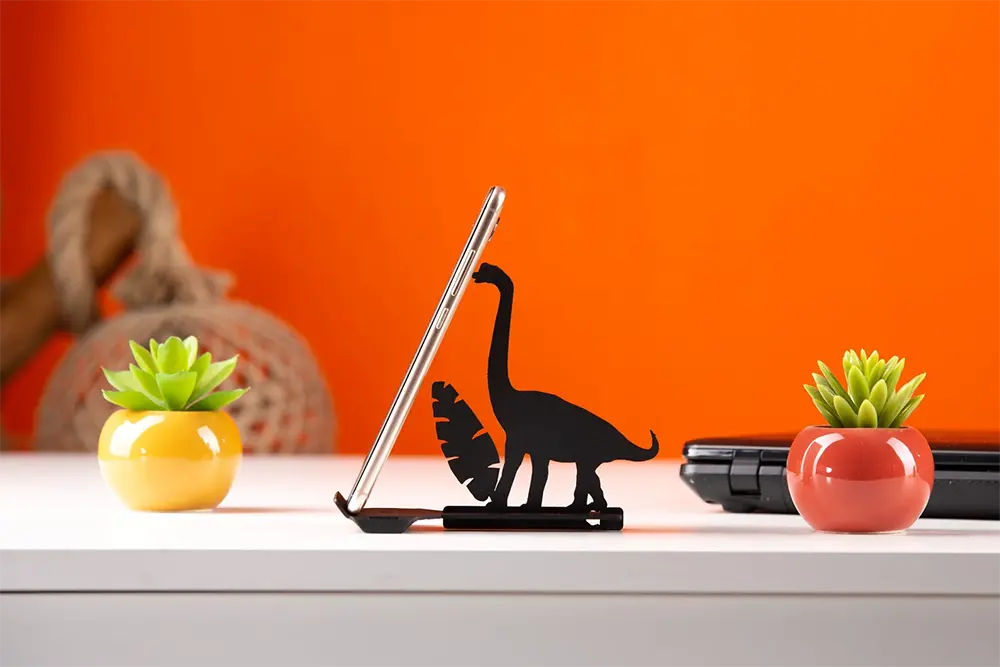 Brontosaurus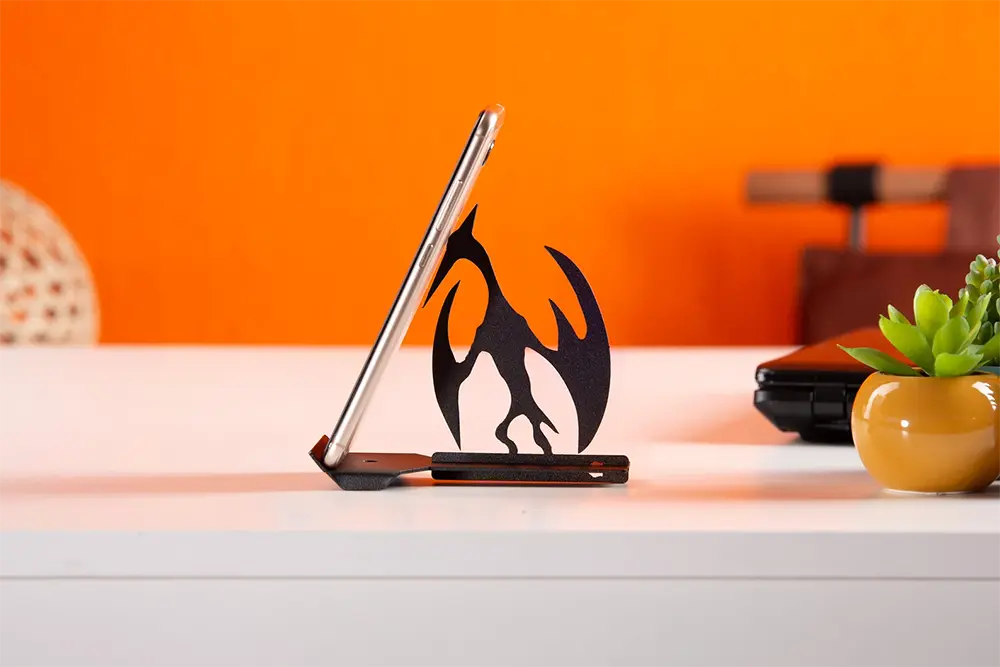 Triceatops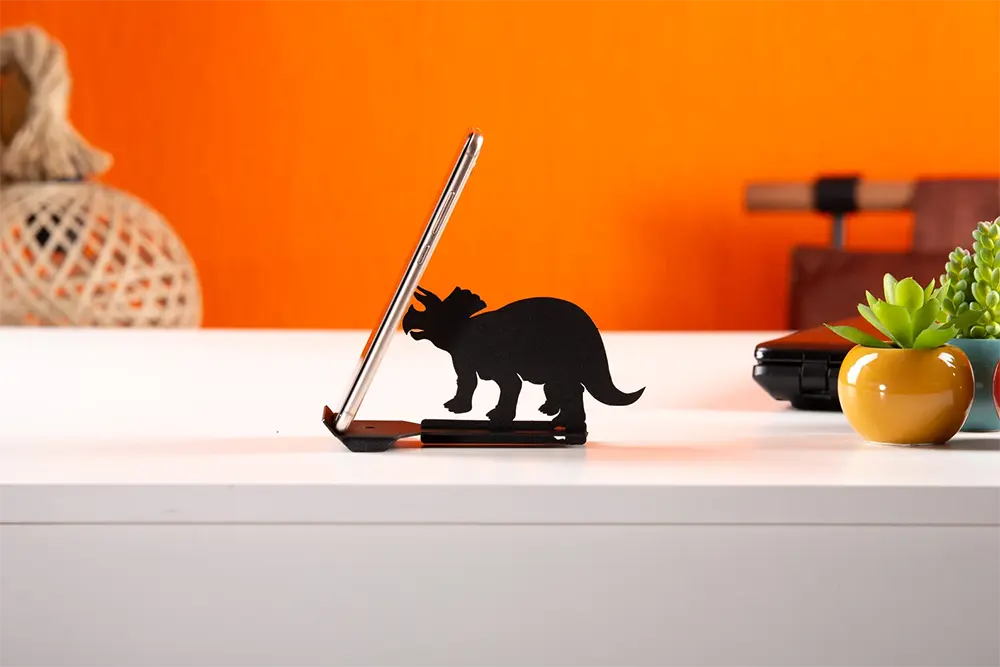 Pteranodon
Elephant Metal Phone Desk Holder [buy from Etsy]
Minimalist Motorcycle Figure for Phone and Tablet Stand [buy from Etsy]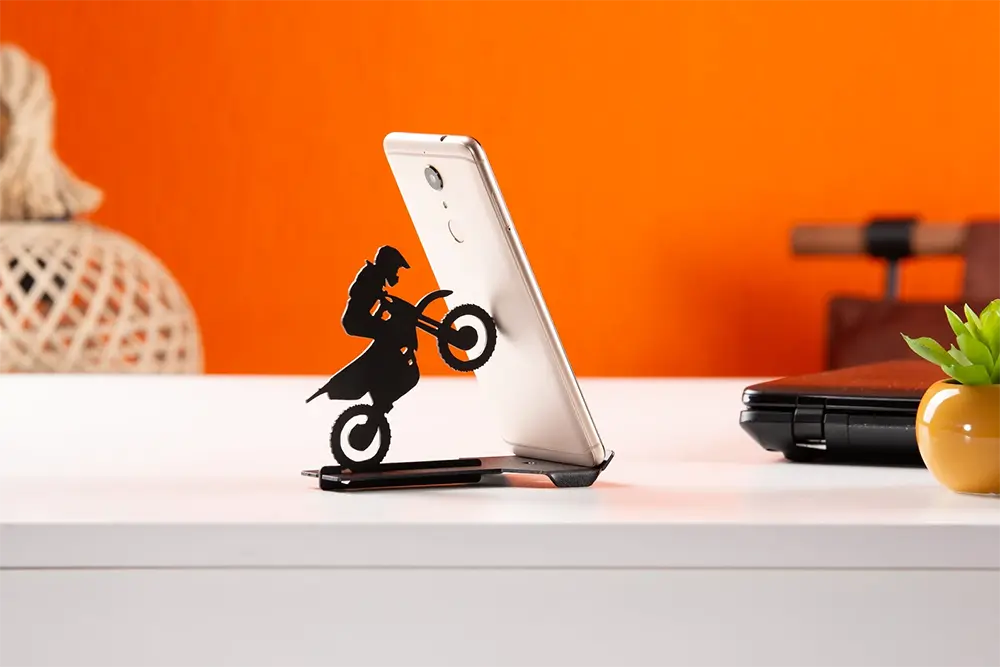 Horse Bending Metal, Western Style Mobile Phones Stand [buy from Etsy]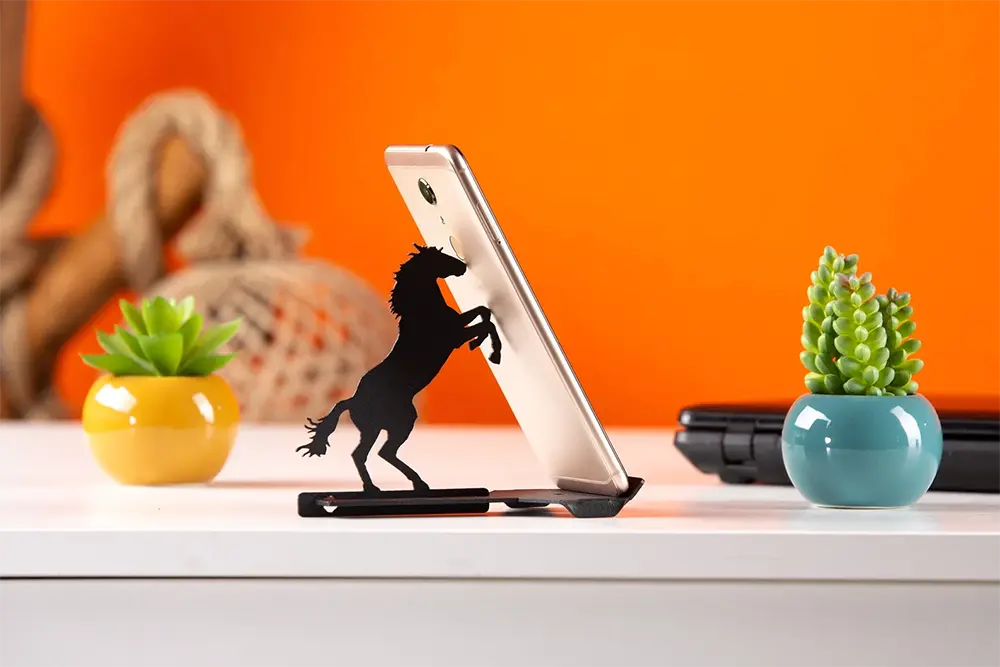 Bull Figure Metal Phone Holder [buy from Etsy]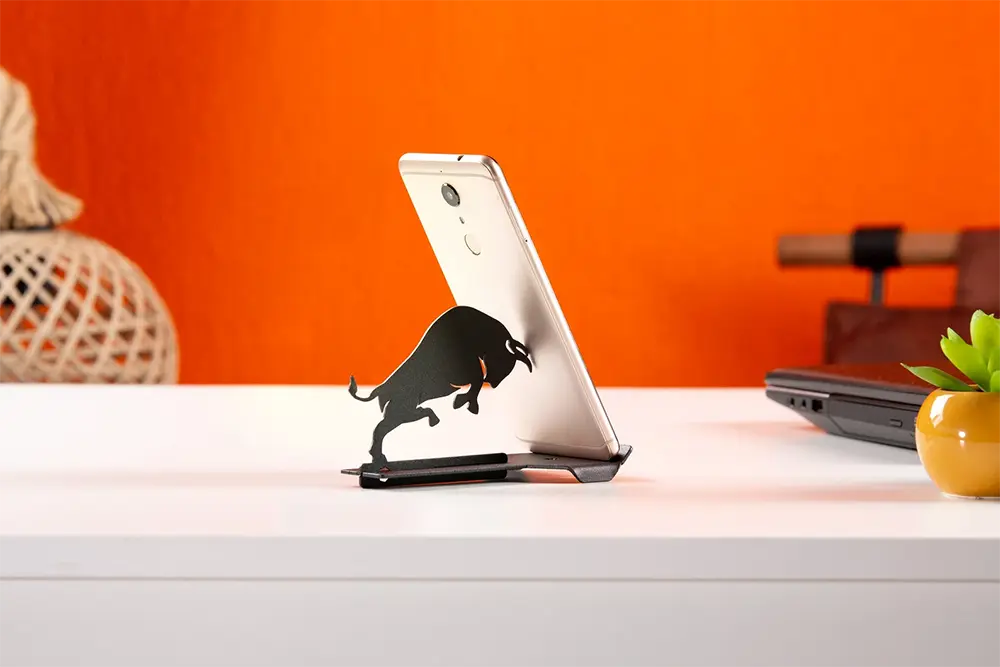 This post may contain affiliate links. Please read our disclosure for more info.