If you're providing tutorials to your staff, you want to be sure that the software you're using provides exactly the features that you need. Making online tutorials is hard enough as it is; you don't need substandard programs that will leave your staff confused and make you have to repeat the process all over again.
Fortunately, there are some great products out this year to choose from. Let's take a look at what they are, and what features in particular you should be looking for in a top-notch video maker program for creating tutorials.
Why Do You Need Tutorial Software?
Many companies provide training courses for their staff. And it's particularly convenient to have them available virtually. Everything from onboarding to teaching new company procedures to introducing sales techniques can be provided through recorded tutorials. Some of them even make animated videos or interactive 3D simulations to give a more immersive learning experience.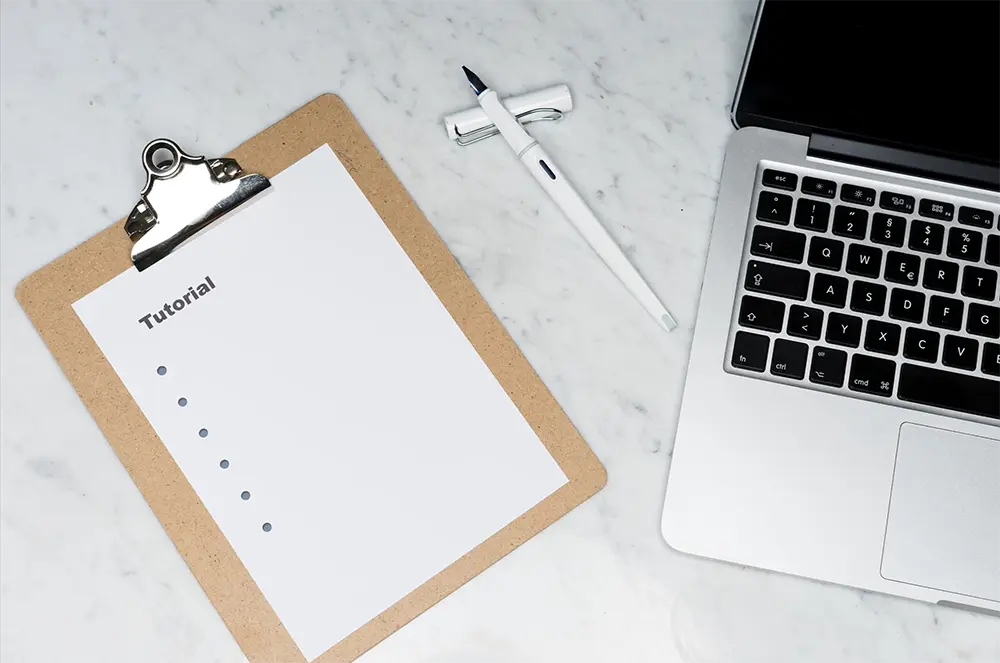 Instructional videos can be useful for several reasons. If you have a large company and need to conduct tutorials for many people – or do so on a frequent basis – having pre-recorded videos on hand can make your life much easier. Furthermore, if you're training your staff in procedures that are difficult or require review, there's no easier way to do this than to have a training video handy that employees can go back to. It beats flipping through the pages of a manual, for sure.
Major Features You Should Look for When Creating Training Videos
What you look for in a tutorial software product depends on your company and its needs. Although there might be any number of specific features that you require, you should first keep an eye out for several major things:
You'll want to be able to record audio and video simultaneously. Obviously, if you're providing a tutorial, your employees will need to be able to hear you (even if you also have on-screen text).
Depending on your needs, you might also want the options of audio and video only for certain aspects of your tutorials. In addition, you should consider the compatibility of the program with specific device types.
Having a recording scheduling option will likely be essential for you. You'll want to have your tutorials start automatically at a pre-arranged time, especially if you have a lot of them. Some recorders are particularly good for Zoom meetings, for example.
You will likely need the ability to add voice-overs and on-screen text. If you're guiding your staff through procedures that you need to illustrate visually, you should have the ability to narrate those procedures as your employees watch.
Similarly, a lot of tutorials include on-screen text for a variety of reasons. Emphasizing certain actions or policies often requires this.
Webcam capture is a big plus. While many of your videos will likely be pre-recorded, it's quite possible that you'll want to have live ones as well. So, you should search for a product that includes a webcam option.
These are just a few of the major features that you should be looking for in training video software. You might even want specialized features like a teleprompter app as well. Now let's take a look at some of the big names out this year.
1. Movavi Screen Recorder
Movavi has all the major features mentioned above. And it also gets high marks among users for several other things:
It is extremely user-friendly and intuitive for people not used to complicated software. The screen recorder by Movavi features an intuitive system that allows users to select parts of a screen that they want to capture and manipulate it at will.
You can record cursor movement and voice-over commentary and add them to your tutorials in whatever way you need. Recording cursor movement helps keep your employees focused on what might be difficult processes by highlighting features as you go through them. You can also draw shapes on screen and provide full-page screenshots.
You can save your recordings in whatever format you choose, including AVI, WebM, MP4, MOV, or MKV.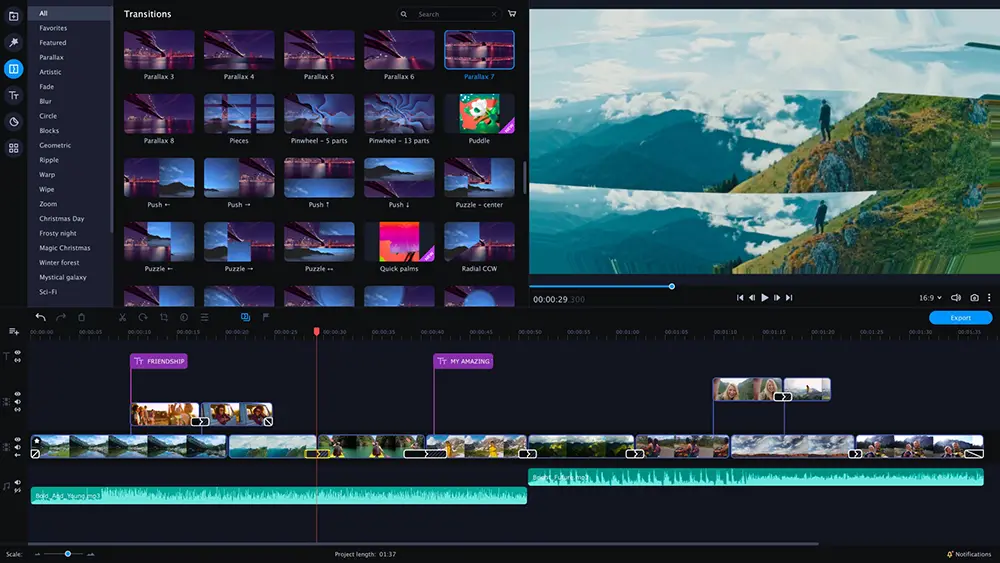 The program is compatible with different platforms, including Windows and Mac. It has a free version, but you'll have to live with a watermark on the videos. There are two different options for paid versions that eliminate the watermark:
A one-year subscription – $42.95
A lifetime subscription – $59.95
2. FonePaw
The screen recorder by Fonepaw also makes the ranks of top screen recorders this month. Although it doesn't have as many editing features as Movavi does, the program does offer numerous useful components:
It allows for real-time annotation if you want to provide on-screen instructions when conducting live tutorials.
It has a spotlight recording feature that allows you to emphasize certain aspects of your training videos.
It allows for phone recordings to be incorporated into videos, so you can include question and answer sessions, or other types of calls as you wish.
It is particularly well-known for gaming tutorials and has specialized features such as game capture
Fonepaw offers both a free version that includes a watermark on its videos, and a free trial version of its full program. You can also purchase the program for the following amounts:
Single license for a Screen Recorder Plan – $34.95
Single license for a Windows Bundle – $55.92
Single license for a Mac Bundle – $55.91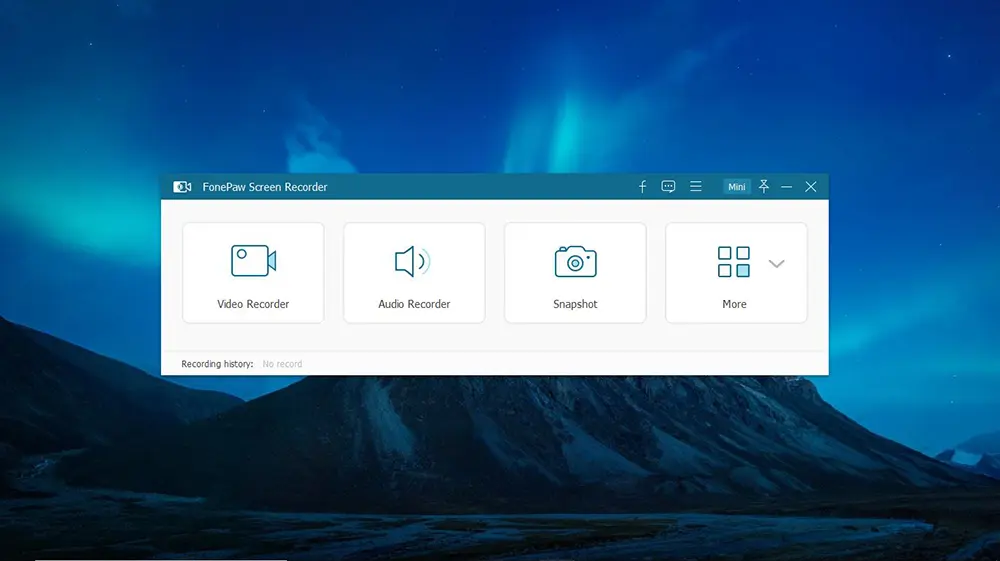 3. TinyTake
TinyTake is a solid option for both Mac and Windows users. It provides several notable features:
A clear visual history for easy navigation throughout the video. If you're training your staff in complicated procedures, this is a useful feature to have.
Recording time of up to 120 minutes
The ability to customize shortcut keys
Easy sharing of bulk videos
The ability to create and add GIFs to a production. If your business allows for some degree of humor in tutorials, this could be a fun feature to add.
Tinytake's biggest advantage vis-à-vis other programs is its user-friendliness. It is a solid choice for beginners or those not wanting to deal with a lot of complicated features.
TinyTake offers the following options for its different products:
A free version with a five-minute recording limit
A "Standard" version with a 15-minute recording limit – $29.95 a year
A "Plus" version with a 20-minute recording limit and greater storage – $59.95 a year
4. CamStudio
If you work with particularly large groups and want something that can project well onto big screens, you should check out CamStudio. The screen recorder by CamStudio is known for providing high-resolution recordings. It also includes:
The ability to capture webcam along with your screen
The ability to use a microphone along with existing system audio
A range of caption options, as well as the ability to make your own watermark
CamStudio is free and Windows-only.
5. NCH Software
NCH Software offers its "Debut" screen recorder, which has a solid reputation for functionality. In other words, it is not particularly flashy but is a suitable option for practical things like tutorials. Among the features that NCH offers are the following:
The ability to capture individual windows or screen sections
Easy documentation of recording clips
The ability to save in different formats on different platforms
Debut offers both a free limited version, and a free trial of its full version, the cost of which is $34.99 for a one-time purchase.
6. Apowersoft
Apowersoft is a downloadable screen recorder known for being able to fulfill multiple functions simultaneously. It allows users to do the following:
Record multiple screens or monitors at the same time. This can be useful if you have multipart tutorials that you need to demonstrate together.
Record in different screen modes, including partial screen
Record from webcams
Apowersoft offers a free, limited web-based version, as well as an "Unlimited" version for $59.95 per year.
7. ShareX
ShareX is a handy tool that includes several ways to incorporate diverse features into your videos, including:
The ability to add text, images, and other types of files from a range of sources
A delayed timer feature for scheduling recordings at a later time
Optical character recognition to distinguish text from surrounding images. If you're making instructional videos that include a lot of diverse graphics and you want to fish out text by itself, this could be a wise choice for you.
ShareX is also free and Windows-only.
8. Screencastify
Screencastify is made specifically for Chrome. It is a useful tool for instructors or trainers for the following reasons:
You can monitor the engagement of your viewers.
It is user-friendly and doesn't take long to learn.
It has a "submit" feature which allows assignments to be officially turned in.
Screencastify's limited version is free but only allows for five-minute recordings, which is of course not ideal for tutorials. The paid version ($49 per user per year) allows for unlimited recording time and also provides additional editing tools.
9. Acethinker
Acethinker is another good option for people looking to give creative tutorials and bring them to life. Among its features are:
The ability to use real-time annotation
Tools that allow for adding text, shapes, and images to videos
Superfast speed for quick completion of videos
Acethinker has a free, limited version and three paid versions:
Personal one-month subscription – $9.95
Personal one-year subscription – $29.95
Personal lifetime subscription – $39.95
10. CleanShot
The screen recorder by CleanShot is a clear and easy program to use. Its features include:
A drag and drop mechanism for layering video segments together
A wide range of annotations that are easy to add on
Cloud storage
CleanShot offers a basic version for a one-time purchase of $29.95, or a Pro version for $8 a month. The Pro version allows for multiple users and unlimited cloud storage.
Consider Your Purposes and See What Fits
If you're a video creator and looking for a solid program for tutorial creation, check out these training video software options. If you're hoping to improve content quality to create professional instructional videos, you're sure to find something that suits your purposes. Whether you want something cheap and simple, or a more sophisticated program for more complex tutorials, there is a wide range of options on the market now. Your staff will thank you for keeping them on top of things!