If you are looking to get more nutrients into your diet, then look no further as these four tasty and healthy drinks are so easy to make and are also so deliciously moreish. Creating your own juices at home saves you money, lets you get creative, and allows you to enjoy a tasty and healthy treat whenever you like.
Here are our top four easy-to-make tasty and healthy drinks.
1. Apple, Cucumber, and Celery Juice
First up we have the apple, cucumber, and celery juice mix! This drink is a great place to start if you are new to making your own juice drinks. Cucumbers and celery are both made up of predominantly water, making them ideal ingredients for juicing. You might think that this drink doesn't sound very flavorful, but that's where you are wrong as the apple in the drink provides a powerful punch of sweetness and fruity flavor to the drink. This tasty, subtle and sweet drink is refreshing and will make for an excellent summer beverage.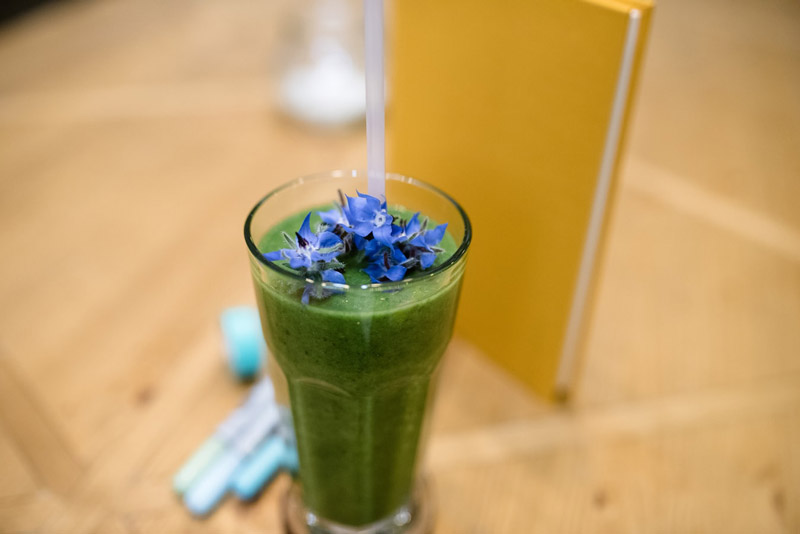 It is a super clean, nutrient-filled drink that tends to be popular among those doing juice detoxes. If you are considering going on a detox, consider doing a juice detox in Sydney. Retreats are a great way to meet other like-minded people and will give you plenty of inspiration for new recipes to make.
2. Banana, Strawberry, and Pineapple Juice
This combination of banana, strawberry, and pineapple is the one for people with a sweet tooth. It packs a flavorful punch and is filled with vitamins that aid your immune system and general health. The banana makes the juice have a thicker, creamier consistency, so it almost feels like you are drinking a dessert. This drink is great to have for lunch or as an after-lunch treat as the banana is a source of slow-releasing carbohydrates and of course you will get a boost from the sugar that is in the strawberry and pineapple.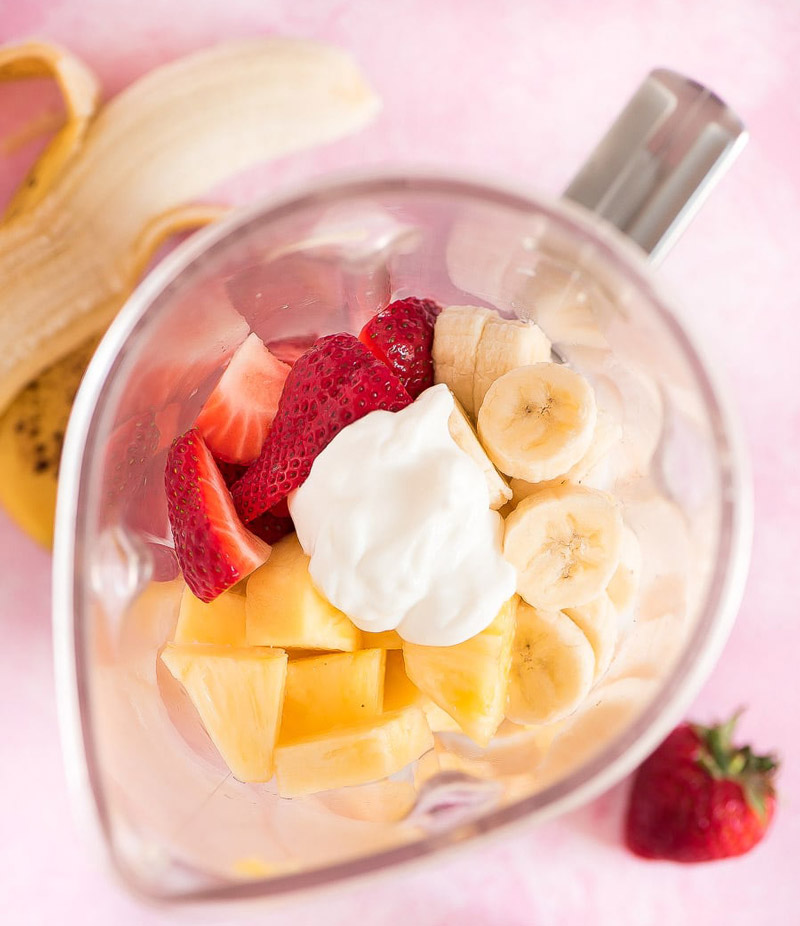 The key to a successfully mixed drink is to have a good juicer! If you are opting for a blender or your juicer is a bit on the old side, you might want to consider cutting the fruit up into smaller chunks so that they are easier to break down.
3. Carrot, Ginger, and Orange Juice
The next drink we recommend is a mixture of carrot, ginger, and orange. It is a beautiful orange color and has a zingy taste thanks to ginger. The sweetness of the carrot and orange work well with the zing creating a well-rounded, easy-to-drink juice. If you are someone who struggles with their immune system then this is the drink for you as it is packed full of vitamins and nutrients. Oranges are full of vitamin C, which is a powerful antioxidant necessary for your body as it helps to protect cells. Using just one medium-sized orange will provide you with the daily recommended amount of vitamin C for adults. Additionally, a mere 1 to 1.5 grams of ginger is known for easing nausea and morning sickness. As for carrots, they are a good source of potassium and antioxidants and have been associated with lower cholesterol and improved eyesight.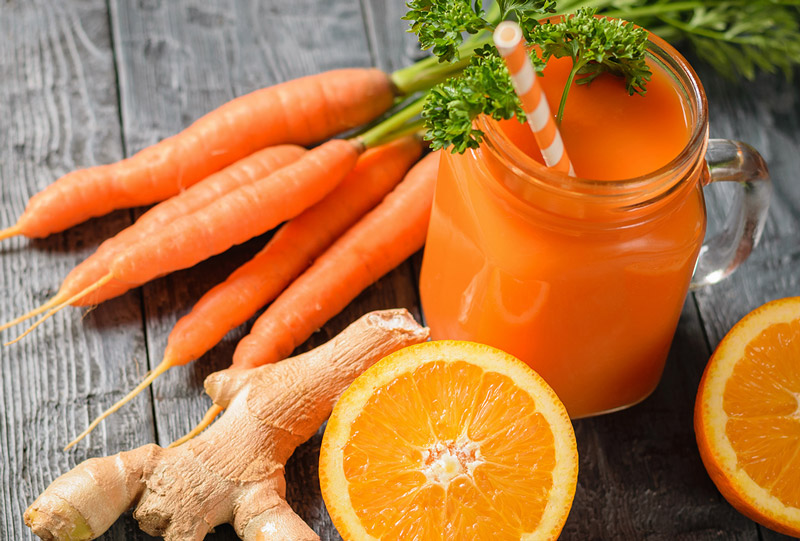 The list of health benefits associated with this drink goes on and on, so if you are feeling a bit under the weather, or you are just trying to maintain a healthy lifestyle then give this drink a go.
4. Kale, Orange, and Banana Juice
Your first reaction as to when you use the word kale in a juice drink tends to be a negative one. However, it really does work well in the right recipes, including this one! The mix of kale, orange, and banana makes for a tasty, healthy, and easy-to-drink juice. Kale is one of the most nutrient-dense foods you can find, and regular consumption is associated with a number of health benefits. These include reducing the risk of heart disease, weight-loss, boosting digestive health, and helps to fight off certain cancers. So, if you want to get more kale in your diet then this drink is the way to do it, and you won't even know you're drinking a leafy green because the flavors of the orange and banana are more powerful.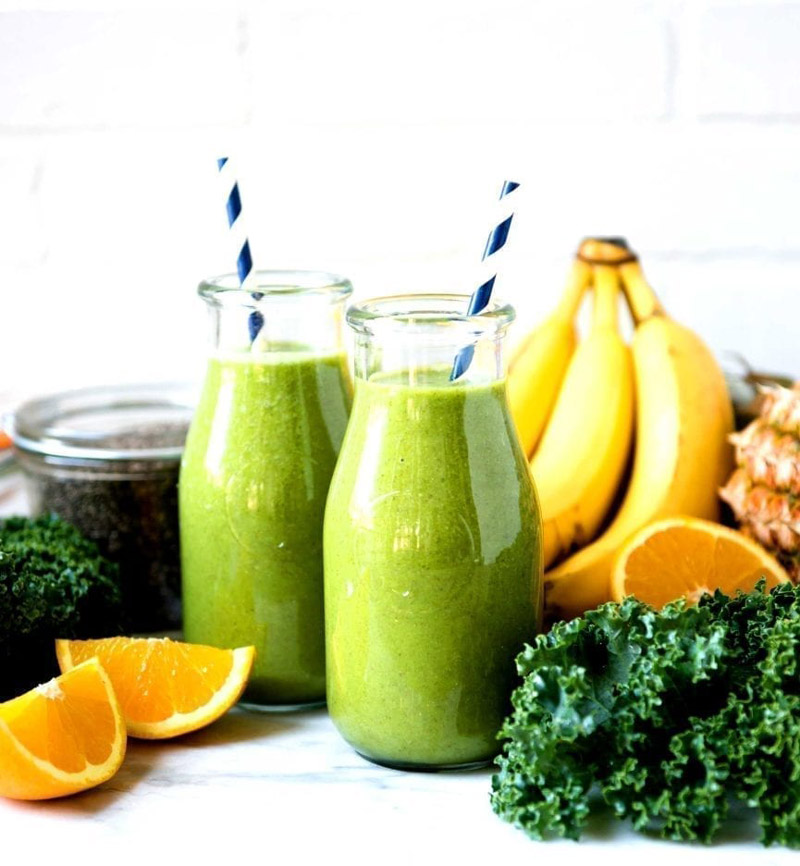 There you have it, four tasty and healthy drinks that are ridiculously easy to make. The health benefits that you can gain from these drinks are profound, and it is such a convenient way to make sure you are getting the nutrients and vitamins you need.