45 Beautiful Bedroom Decorated with Canopy Beds
A canopy bed is a decorative bed mostly were used by lords and noblemen in medieval Europe. Today's canopy beds generally fit into one of two categories: traditional or contemporary. Most of the traditional canopy beds have a Victorian aesthetic, with either metal rod frames or intricately carved wood frames and posts. In contrast, contemporary canopy beds generally employ a simpler design, which usually have little to no detail on the foot and headboards and often feature sharp, geometric designs.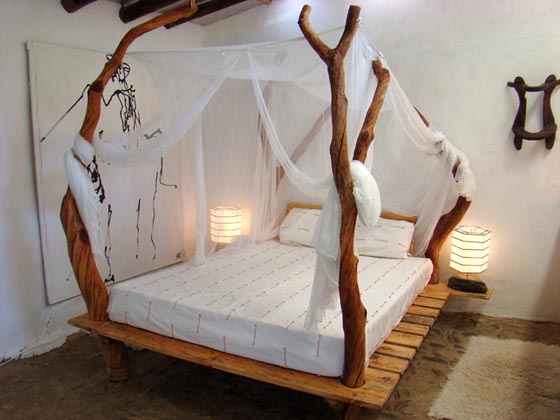 Canopy beds are for dreamers, not matter wealthy or not! If you want to add some drama to your bedroom, canopy bed is definitely a good choice. As we mentioned above, there are many style canopy beds that range from causal to luxurious. Even though such beds usually calls to mind a classic princess room, there are plenty of modern versions of them which are elegant while simple. Moreover, canopy beds usually decorated with curtains which can not only keep warmth in and noise out but also add more stylish design to your bedroom. You can easily choose the fabric you like and match them with your bedroom design to create an aesthetic effect and complete the look of your room. Now, take a look at the 45 Beautiful Bedroom Decorated with Canopy Beds we collected for you and hope you get some inspiration.