Amazing Hammer & Nail Stippling Artworks by David Foster
By hammering thousands of nails onto a canvas, artist David Foster creates stunning portraits of celebrities, animals and scenery via varying the solidity and shading of nails. Originally an architect, Foster's love of technical drawing has matured into using just hammer and nails stippling to create shadow and light. The level of realism Foster achieves with the nails is unbelievable. Each piece begins with a photograph, which Foster reproduces in ink stippling. Then he enlarges the drawing to use as reference of nail position, and starts hammering away.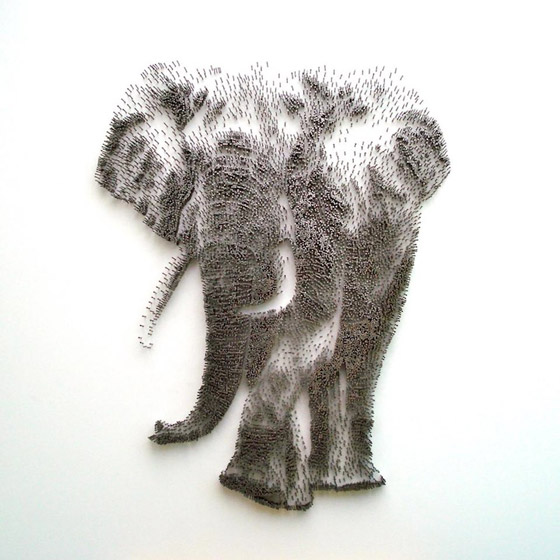 Nail by nail, dot by dot. Taking just a hammer and a box of nails, Foster slowly builds the pointillist images across the canvas. The whole process is really time-consuming and needs tremendous patience and skill. Check the video at the bottom to see how Foster create his nail artwork in action.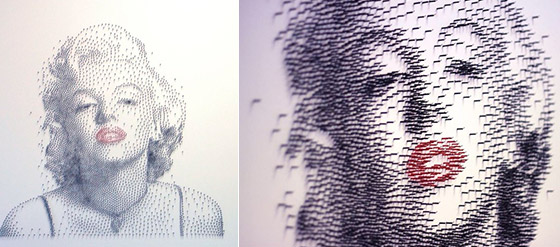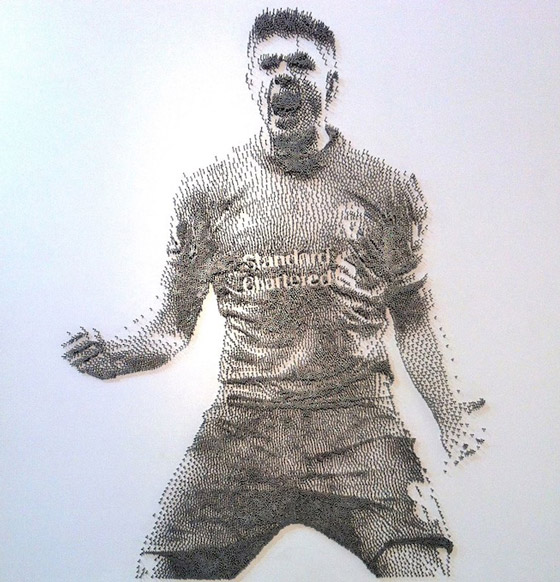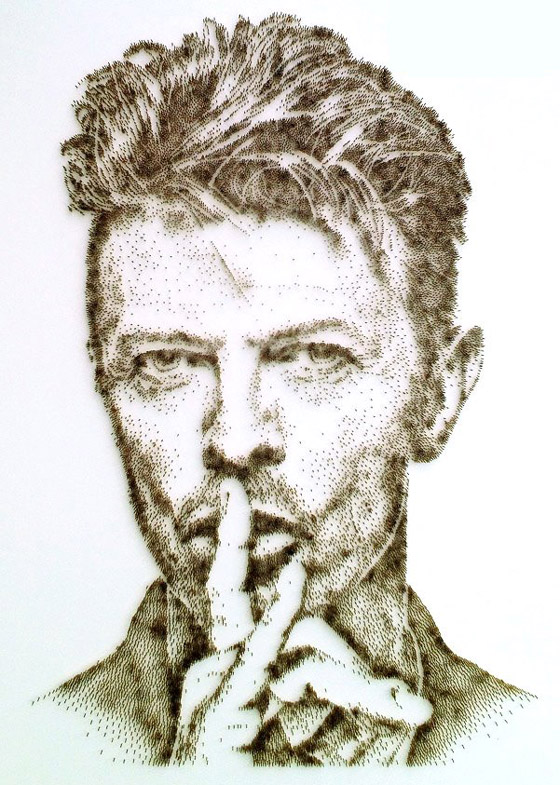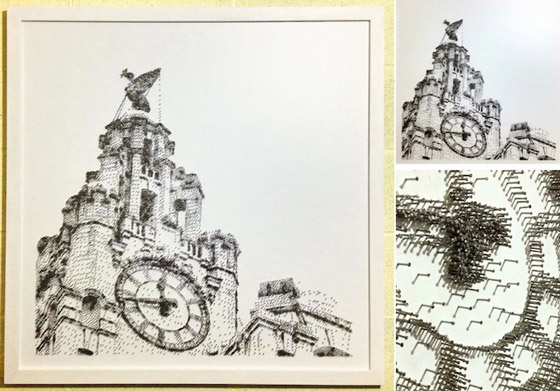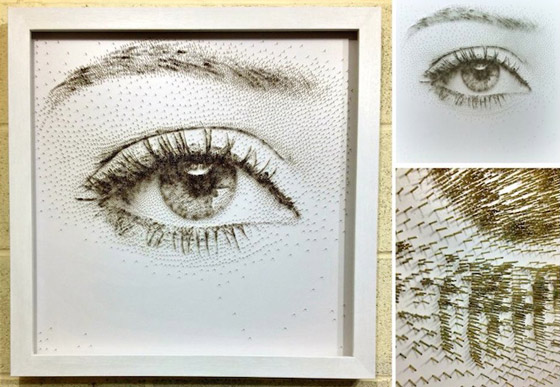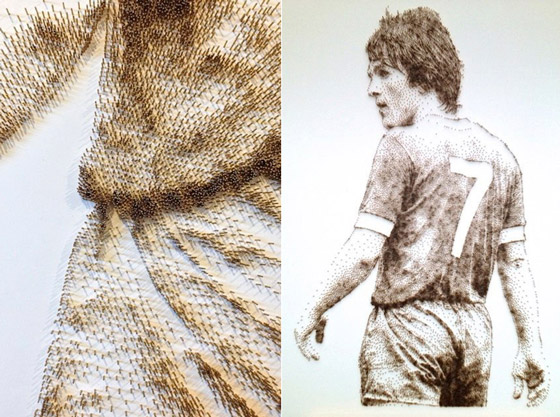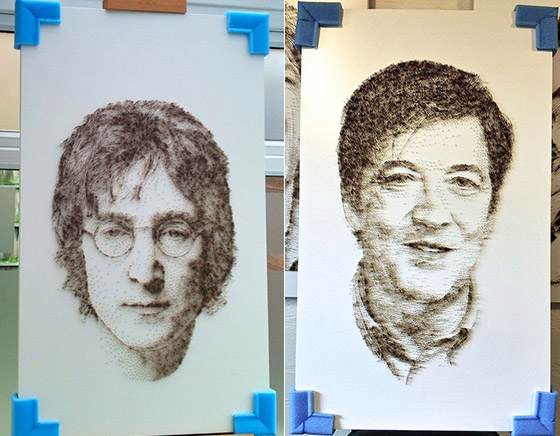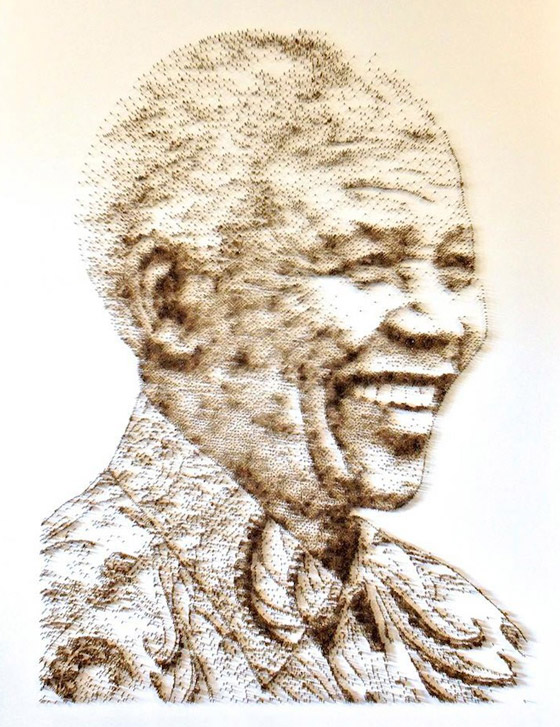 via: visualnews