51 Degrees Thermal Resort: The Leukerbad's Living Experience
Location in Switzerland's Valais region and surrounded by Europe's most pictorial mountains, this world-class resort "51 Degrees Thermal Resort" sparkles with enticing holiday vibes. Designed and developed by Marc-Michaels Interior Design Inc., in this spectacular resort, you will find the ease of modernity smoothly blends with the wonder of nature, relaxation is introduced to thrilling heights, and the unexpected becomes standard.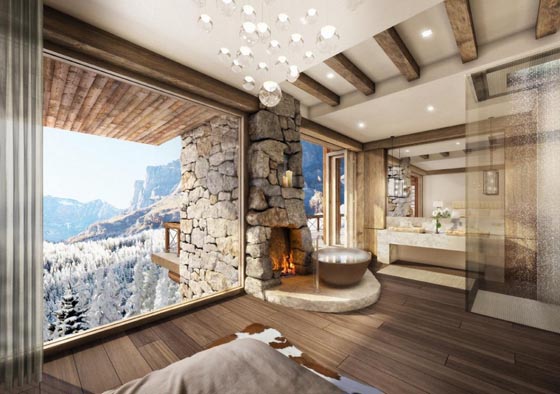 Take a look at its photos, the whole place is incredible. Traditional bathhouse, luxurious chalet, modern living and stunning views are seemlessly intregrated into this resort. Moreover, it has Leukerbad's most extraordinary asset – its thermal mineral mountain water. Authentic but elegant, classic yet modern, this striking Switzerland retreat appeals to the most demanding of visitors.