Getting married is one of the biggest decisions a person will make in their lifetime, and for brides, this day needs to be perfect. It's a moment they will look back on every day of their lives. For this reason, it's important to make sure the bride has everything they need on their special day – and planning starts with an essential wedding day checklist!
This list needs to cover all the essentials for the big day. Items include a comfortable robe to wear while her hair and makeup are being done and travel size items like deodorant, mouthwash, or tissues. But that's not all.
Here are 5 other essentials to include on the checklist to make the wedding as stress-free as possible.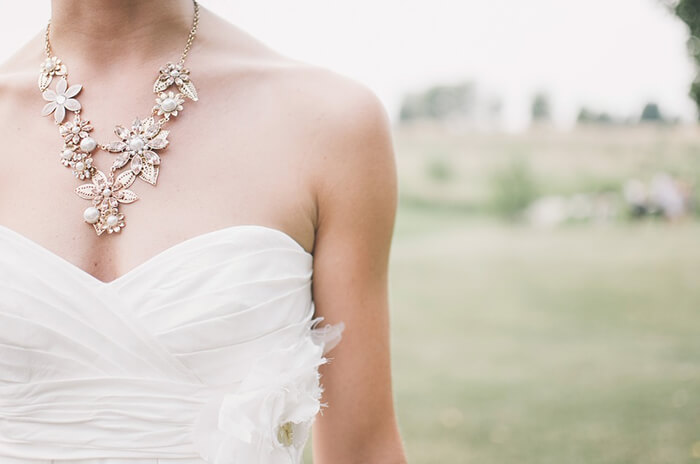 1. Last Minute Emergency Items
These items are essential for potentially high stress moments. We are talking the dress having a loose fit suddenly, or the bride's cell phone on low battery.
Be sure you pack some water, a cell phone charger, safety pins, and clothing tape for those last-minute emergencies. Don't forget flip-flops or flats – your feet will thank you!
Also, throw in some white chalk. You may be asking why a bride needs chalk on your wedding day. In case you stain your dress, white chalk will do a good job hiding the stain. Accidents do happen, so be prepared for the inevitable.
2. Jewellery
A necklace and earrings go a long way. Go with styles that complement your dress nicely. For instance, if you are wearing a strapless dress, a necklace would look lovely. If your dress is a halter style then you want to stick with only earrings. Be sure to carry some extra earring backs just in case you lose one (throw in some for your bridesmaids as well! They'll appreciate it).
3. Photographer
The perfect way to remember this day forever is by hiring an experienced photographer. Yes, taking shots with your cell phone is great, however, nothing compares to the quality of a professional camera. Plus, you don't want to worry about taking your own pictures on the day of your wedding.
You can find a local photographer if your wedding is in your hometown by turning to friends or social media. If you're travelling abroad, visit dinadeykun.com for art-based photography throughout Europe. From the getting ready process to walking down the aisle, they'll give you memories of everything.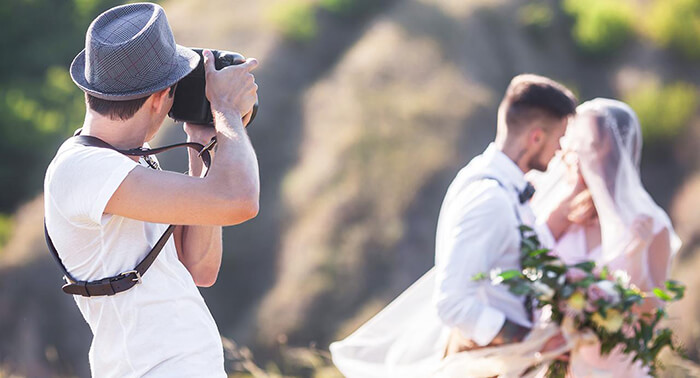 4. Portable Steamer
This is a must-have for the bride as well as her bridesmaids. A portable steamer makes sure brides are looking their best all day long. There are small handheld steamers that run on batteries. The wedding party will be able to get those little wrinkles out anytime of the day.
It's a good idea to have a bridesmaid keep the steamer somewhere close in case it's needed. You'd be surprised to find how many people in the wedding forget to steam their dress the night before.
5. Snacks
As a bride, you're most likely going to be nervous and forget to eat. Healthy snacks will keep you energized throughout the day. Granola bars are easy to eat options and something that will fill you up until it's time for dinner! Be sure to take some time to breathe, drink some water, and eat a snack.
Having a checklist keeps your organized. It reminds you of all the essentials to help you prepare, and will make the morning of the wedding a breeze. Make sure to get everything ready a few days before.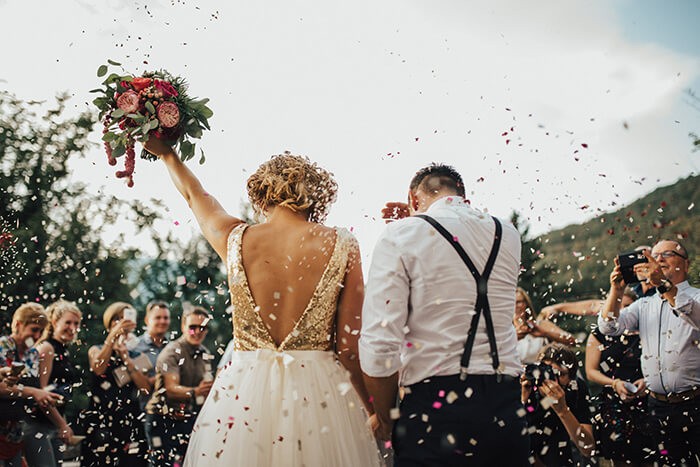 Congratulations to you and enjoy your special day!