Is it time to renovate your kitchen? Perhaps you're building a new home and want to create your dream kitchen. Whatever the case, understanding kitchen design trends will help ensure that you're able to create an amazing space that fits your family's needs, but that will also stand the test of time. What kitchen design trends should you know about? Here are some of the hottest ones to know.
1. L-Shaped Kitchens
Kitchen shape has fluctuated over time, from simple squares and rectangles to more open-concept spaces. For 2021, the leading kitchen design trend is an L-shaped kitchen that puts an island's work surface, the stove and oven, and the sink all within easy reach. It's all about maximizing usability and flow, minimizing space consumption, and still keeping things open to the rest of the home.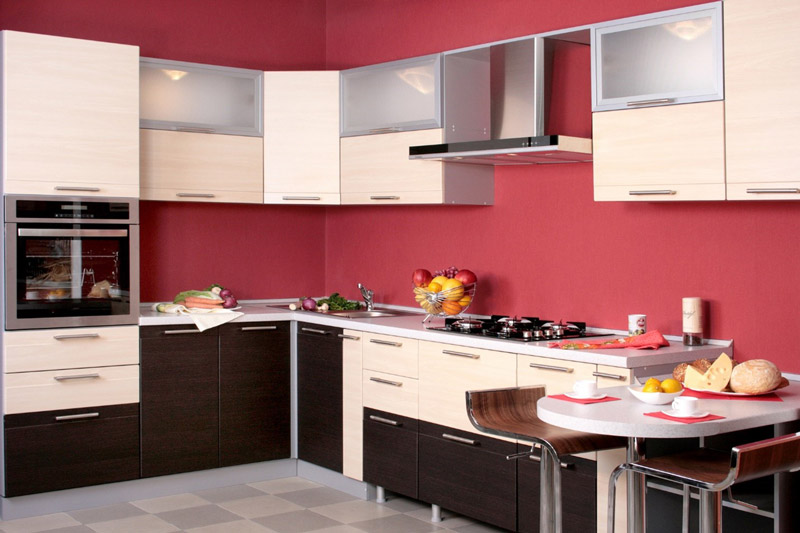 2. Minimalism Comes for Your Cabinets
Updating your cabinet hardware is often one of the simplest and most cost-effective ways to refresh a kitchen. However, this design trend may turn that on its ear – hardware-less cabinets and cupboards are becoming trendy. These use cut-outs or bevelled edges instead of pulls and knobs to create a streamlined, modern feel.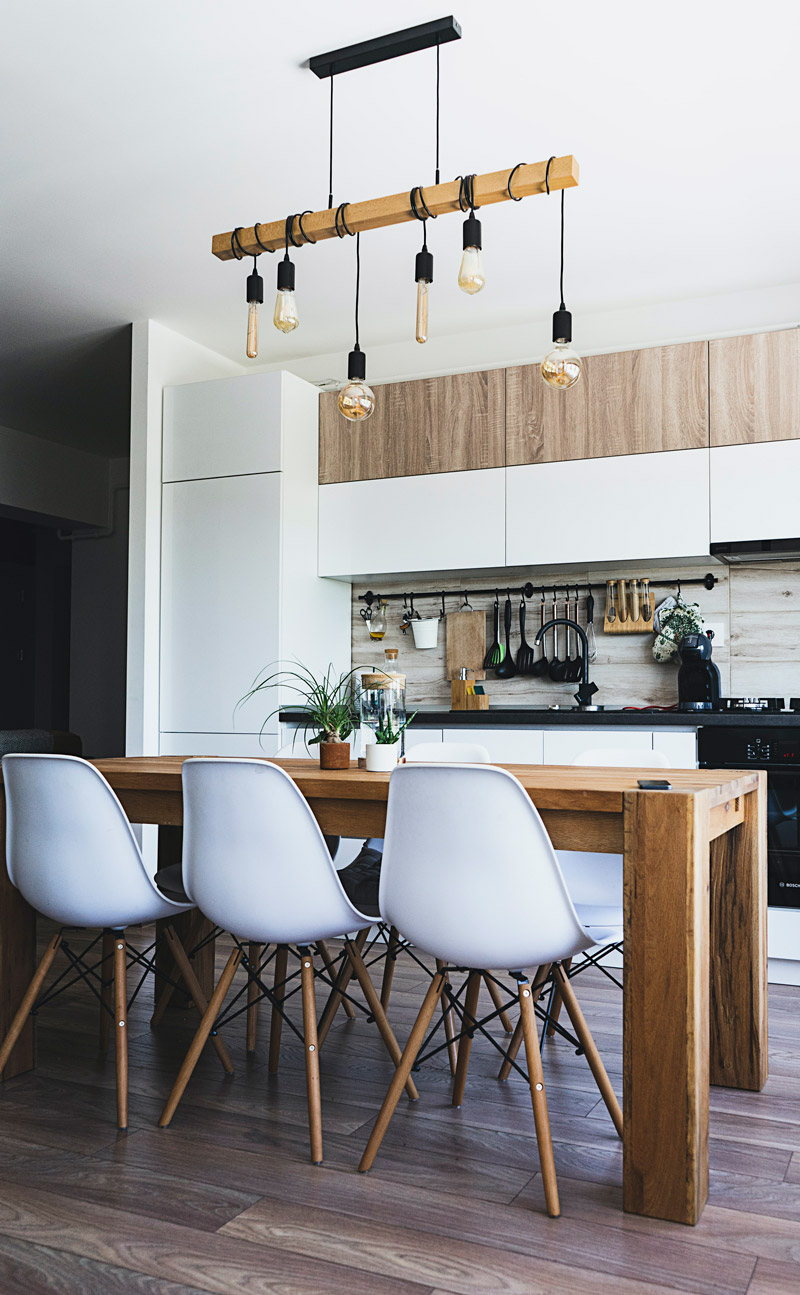 3. Bigger Islands with Seating
Once, the kitchen island was little more than a glorified rolling cart. Today, they're so much more. Bigger kitchen islands will dominate in 2021, particularly those with seating on the opposite side from the kitchen. Think of this as the rebirth of bar seating. It's also about finding new ways to add more storage capabilities.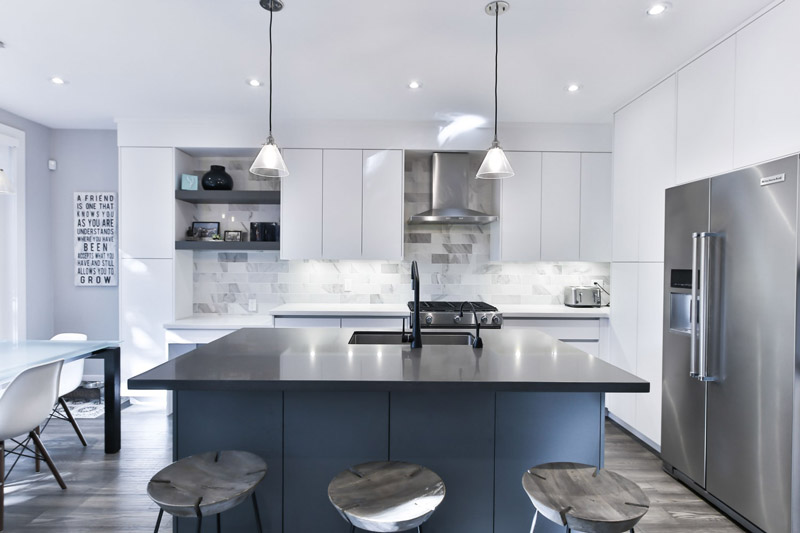 4. Bye-Bye Open Shelving
2021 says goodbye to open kitchen shelving, and we're grateful. Yes, it can look great when your dishes are all properly arranged, but doing so sacrifices a lot of space. Plus, there's just no way to keep dust off your dishes. Enclosed upper cabinets are coming back in vogue.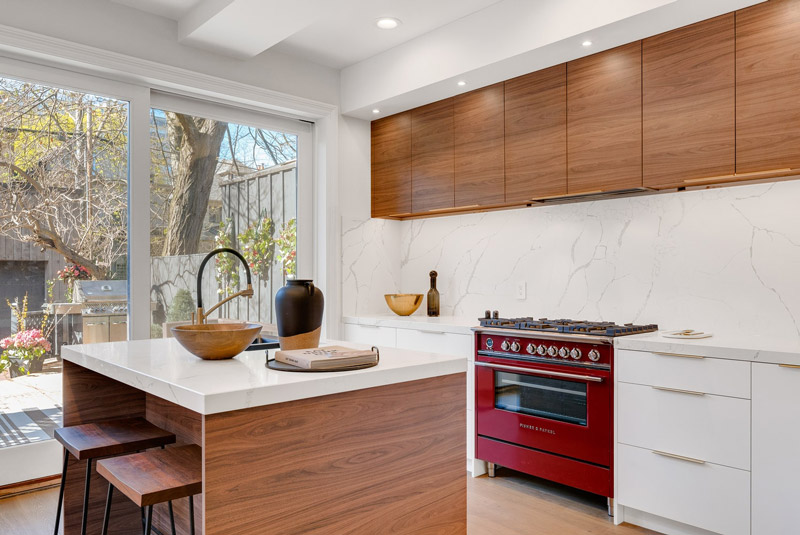 5. Matte Finishes
Finally, look for glossy finishes to start fading away, particularly when it comes to backsplashes (glossy cabinet facings are still popular). Matte finishes can provide a lot of contrast to other surfaces, plus they help soften the feel of the space.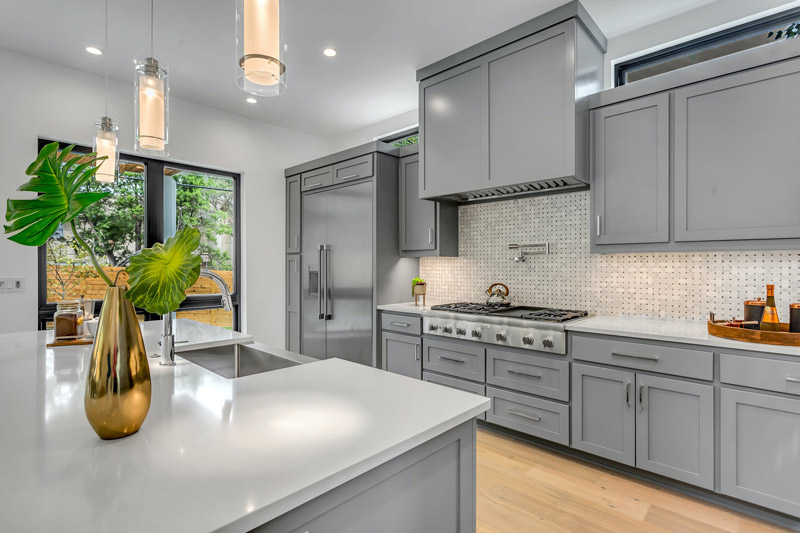 These are just a few of the kitchen design trends that will dominate 2021 and the coming years. With the right kitchen designer, you can create your ideal space following these trends but based on your unique needs