Sleeping Mask has evolved a lot since it was first invented. In early days, it is just a garment covering user's eye to block out light during travel. While in these days, more and more functions have been added to it and make it not only an essential travel accessories but a gadget helps to provide healthcare. Here, we handpicked 5 smart and representitve sleeping masks you can find on the market. Some of them are quite tech-driven, using biological parameters of the body to improve user's sleep quality while some of them are more design-driven, making it small, compact while multi-functional.
We are a participant in the Amazon Services LLC Associates Program, an affiliate advertising program designed to provide a means for us to earn fees by linking to Amazon.com and affiliated sites.
1. Dreamlight Rechargeable Sleep Mask [indiegogo]
Using light technology, Dreamlight helps you sleep and experience optimal rest. It tracks and analyzes your sleep patterns each time you use it. As a sleeping mask, Dreamlight eliminates any light leakage. It also provides ambient sounds of nature to help you fall into a deep sleep. You can use the associated app to select your favorite music and play it through the Bluetooth speakers. Likewise, you can choose from the pre-installed soundtracks. Aside from being a comfortable sleeping mask with built-in audio, Dreamlight also works as an alarm clock.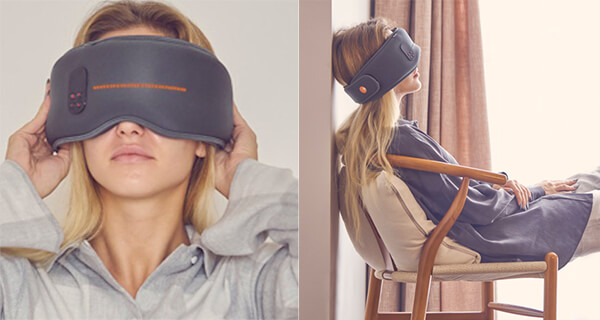 2. SILENTMODE Powernap Audio Mask [indiegogo]
Featuring 100% blackout, SILENTMODE eliminates visual distractions and makes it easier to get some shut-eye whenever you need to. With passive noise cancellation, you can reduce the noises around you. Likewise, SILENTMODE connects with Breathonics, offering patented audio training content that trains you to control your breath and easily unwind. But if you prefer to listen to your own tunes then just connect to any music app via Bluetooth.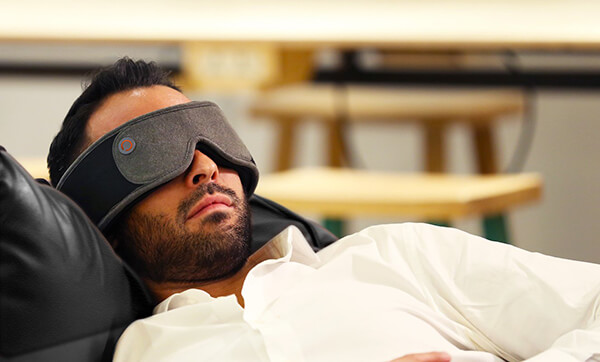 3. GOSLEEP 2-in-1 Travel Pillow Set [official site]
This patented travel pillow and sleep mask set is ideal for travelers who want to get some shuteye while on the go. It prevents your head from bobbing, falling asleep on an airplane tray table or a stranger. The innovative mask blocks light and keeps your head in place using an elastic cord. Similarly, the plush memory foam pillow gives your neck the support it needs.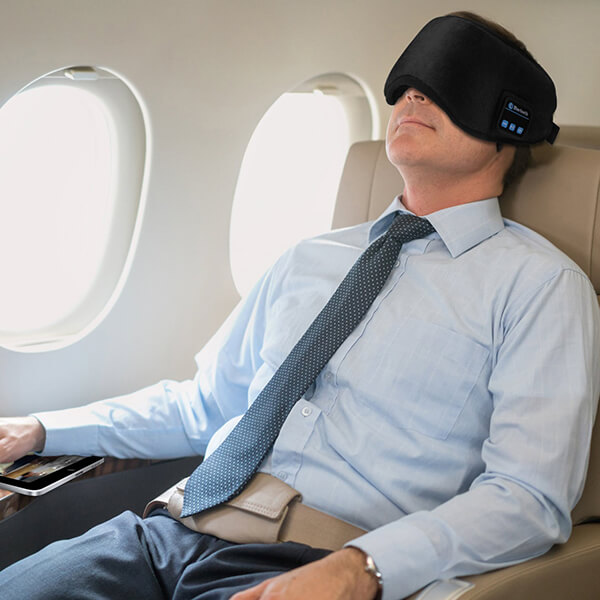 4. Sondre Travel Voyage Compact Travel Pillow [buy on amazon]
The Voyage Pillow combines two musts for public-transport sleeping: a pillow and an eye mask. Most importantly, the pillow portion is filled with ultra squishy microbeads. As you press your head into the pillow, the beads give way and mold around you for insane levels of comfort. The eye mask helps to block out the light around you. Or, you can use the eye mask portion around your neck to keep the pillow in the ideal spot.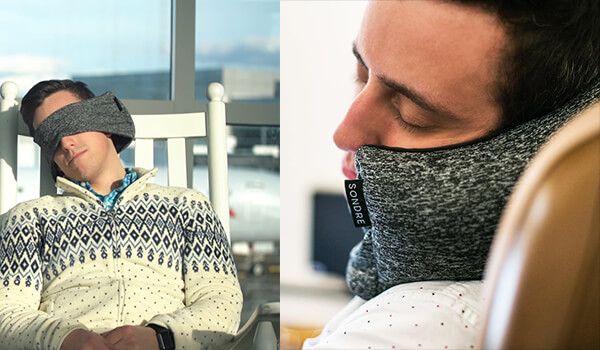 5. Neuroon Smart Sleep Mask [buy on amazon]
The Neuroon measures biological parameters of the body, including brain waves, the pulse, body temperature, and body movement during sleep. Based on the collected data, the Neuroon mask offers personalized Bright Light Therapy to improve the user's sleep quality. With "artificial dawn"—a therapy that uses light of increasing intensity—the device helps users wake up gently and gradually while reducing the unpleasant effect of sleep inertia.