Where to spend a perfect honeymoon? This question is relevant like no other. For young couples, it's always a problem because the number of places one can visit today is staggering. Standard hotels are ok, but frankly, many opt for something cool and weird in a good way. In this post, we've decided to cover some strange honeymoon hotels that are totally worth visiting.
Hydropolis, Dubai
This is perhaps the best place to visit for people who love water resorts. As the name implies, Hydropolis is an underwater hotel that features views you won't find anywhere else. The annual cost for maintaining the place is approximately €600 million, so the prices are steep. Although this hotel is super expensive, people love it and consider it to be one of the most romantic hotels in the world. For $5500 a night, you will get all the bells and whistles of a luxury hotel, and a one of kind underwater trip.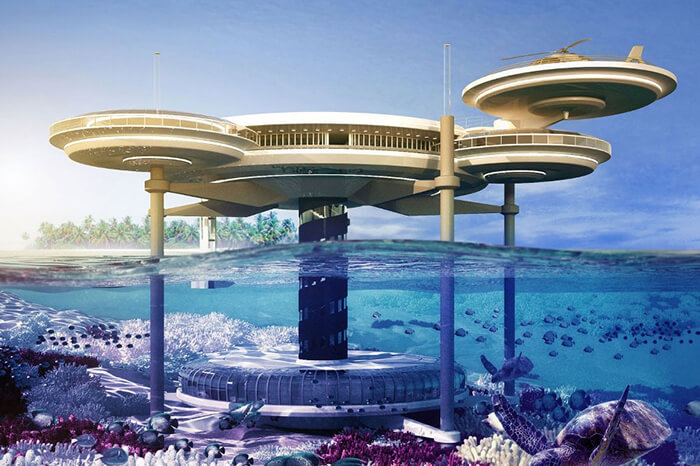 Kakslauttanen Igloo West Village, Finland
The Kakslauttanen hotel is something special. Located on the right edge of the wilderness near the road to the Arctic Sea, the Kakslauttanen is a winter paradise. It might not be the best fit for the strange honeymoon hotels category but when you consider the location, you'll probably let it slide. Unlike the previous hotel, this one is a perfect combination of wilderness, reasonable prices, and excellent service. Once there, you get to choose from a massive pool of different safaris such as husky riding, aurora hunting, and much more. One night will cost you around $1000 (prices may vary), and that includes a breakfast and an accommodation of your choice.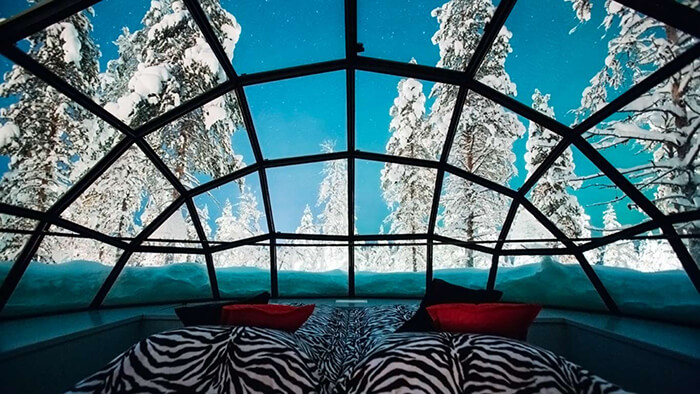 Ice Hotel, Sweden
Similarly to the previous hotel, the main attraction of this place is ice and, boy, do they got it right. The hotel's length reaches 520 kilometers (323 miles) and it is full of jaw-dropping art exhibitions. For those of you looking for something new, this is the place to go. Not only this hotel has a unique setting but also offers pretty nice prices, especially given that it's as luxury as it can get. A night will cost you around $400 and you get to choose between a "cold room" (walls are made of ice) and a "warm room" (standard room).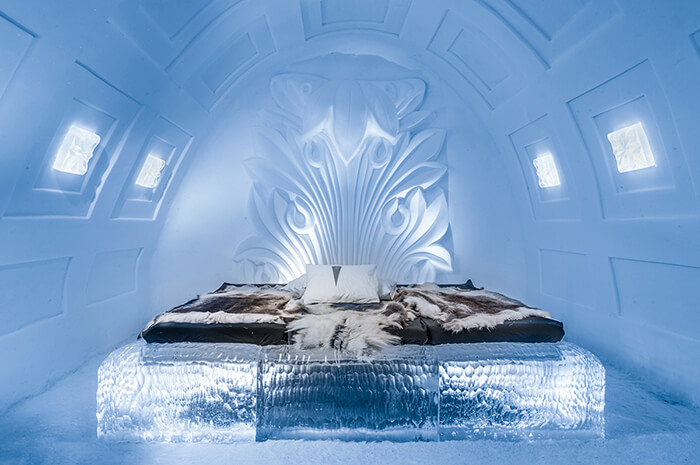 Huilo Huilo Montaña Mágica Lodge
Out of the bunch we've already covered, this place matches the strange honeymoon hotels criteria the best. It is located in a wild setting where one can truly unite with nature. The hotel is located near a waterfall and an inactive volcano where you can easily book a tour. It's a sight to behold. Another thing is that the rooms are equipped with basically everything you might ever need. The prices are really great. One night will cost you $350, which is a bargain, and if you are willing to dish out an extra $50, you get the "superior" room. Besides, relationship expert Abby Scott from DoULike.com recommended this hotel as one of the most adventurous honeymoon destinations.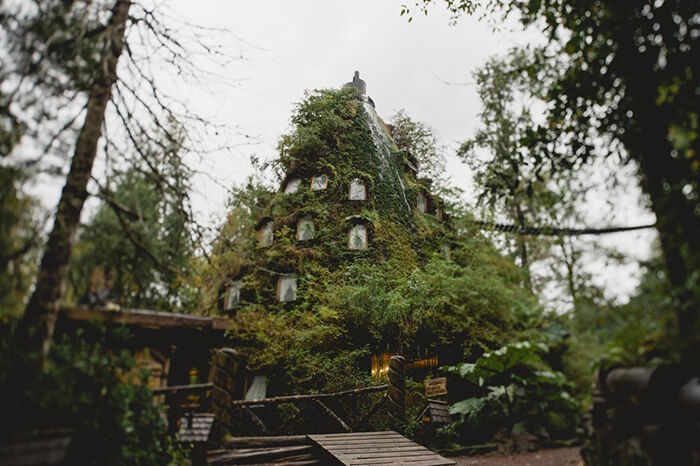 Giraffe Manor
Owned by The Safari Collection, this hotel is the definition of luxury. Located in Kenya, Nairobi this hotel is among a few iconic buildings the country has to offer. If you've been looking forward to an escape, this is the best place. The prices are fairly good, with a luxury room costing around $2000 and a standard one is half of that price. The rooms are top of the line, featuring lots of wood, marble. There's also a minibar in each room with lots of exclusive drinks. The view from the rooms is also amazing; the giraffes are freely walking around the hotel territory.
All in all, there are many strange honeymoon hotels in the world but the ones we covered are among the best we could find. We hope that our list will help you pick the hotel you've been looking but for now, see you in our next post!