In an age when time is money and 24/7/365 access is expected, the introduction of more diverse avenues of communication and service are no longer niceties. They're necessities.
One way to assure that customers have this communications and oversight capability at every point along the supply chain is to integrate customer portals into your logistics management software and service delivery systems.
Before you integrate such a system into your supply chain, it's important to understand what customer portals are and how they improve the delivery of goods and services for B2B and B2C customers.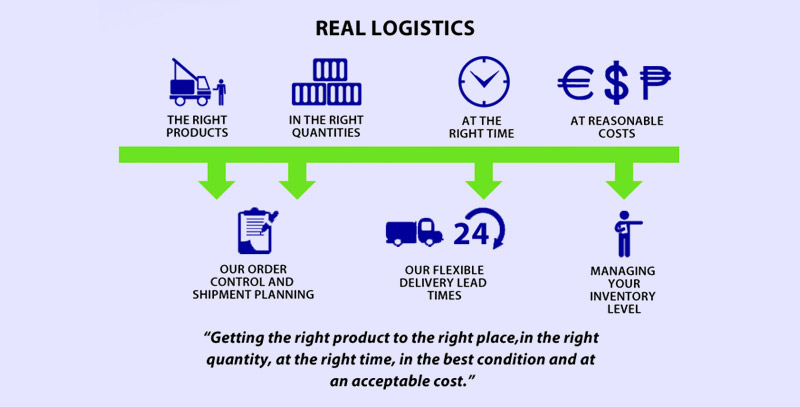 What is a Customer Portal?
Customer portals are nothing new. They're a remnant of the dot com boom that has transformed the nature of inventory management and service delivery. At their most basic, portals provide round-the-clock access to information, customer support, ordering, tracking, and payments from any device or location at any time of day or night.
Now, critical players such as customers, warehouse managers, delivery drivers, and others are able to obtain real-time information that allows them to:
Better track and maintain inventories at any point along the supply chain
Reduce fraud and loss
Cut delivery time and cost
Improve transparency and oversight
In short, such technologies give you the ability to anticipate customer needs and meet them faster and cheaper without sacrificing the quality of your service.
Examples of customer portals include:
Help desk support
Customer checkout portals
Terms of Service
Order tracking and delivery
FAQs
Invoicing
The best customer portals effortlessly integrate with your CRM, ERP, inventory management, and accounting systems.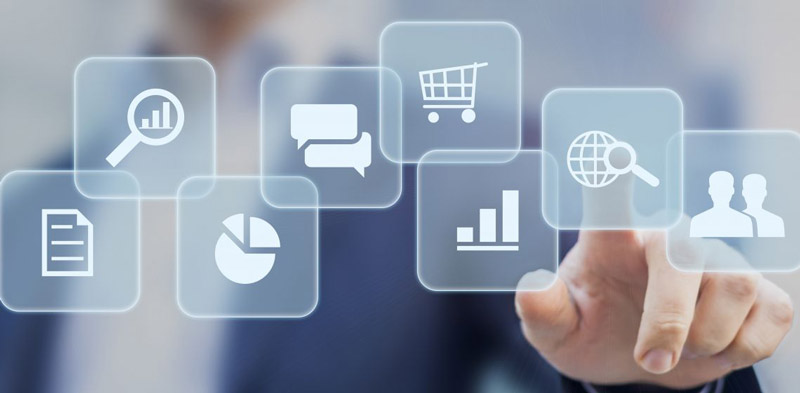 What do Today's Customers Demand in a Customer Portal?
We live in a world where the largest demographic is tech savvy and accustomed to instant gratification. From the perspective of all stakeholders, customer service portals should:
Be customer-focused in design and performance
Scale up or down at will without wasting time or resources
Offer a broad range of self-service features and functionality
Provide robust security at every point
Integrate effortlessly
Offer a high degree of flexibility
Include insightful analytics and reporting capabilities
What does your customer service poral need in order to realize the advantages and address customer demands?
At minimum, it should include:
Personalized, secure, and unified login hub
Simple, responsive design and easy navigation
Multi-language support that's suitable to your client base
Multi-platform integration
Full compliance with HIPAA, GDPR, and other data compliance or regulatory mandates
Multi-layer security
Efficient, reliable operation
Customization and filtering capabilities
Visual appeal through a high-quality UI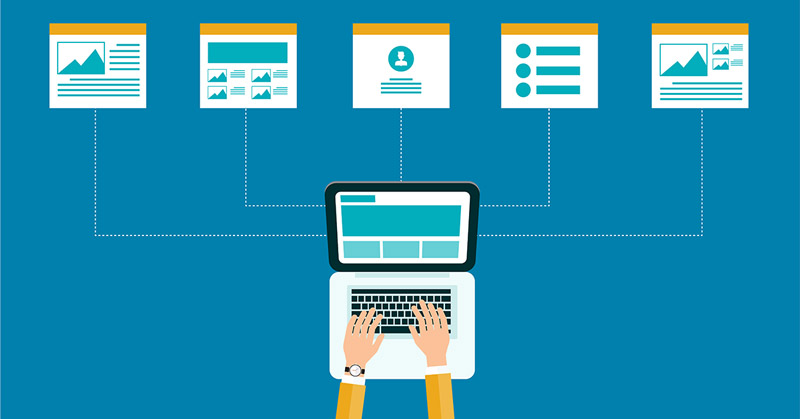 Why Mobile Customer Portals are Important
One of the most important components of any customer service portal is mobile access. Customers want to be able to login to their accounts, make inquiries, and order or track purchases on the go.
In fact, 79 percent of customers will conduct at least part of their business from a mobile device.
Advantages of Introducing Customer Portals in Supply Chain Management
At the heart of every customer interaction improvement is technology. In the digital age, customers expect round the clock access to vendors and other stakeholders. They also want more control over their buyer's journey and interactions with businesses, and they want to feel secure during the process.
This type of interaction is only possible by breaking down or deconstructing service silos and integrating a hub of customer portals from end-to-end.
However, customer portals are not only ideal for improving service. The advantages can be felt at every customer touchpoint through improved communications and better engagement. Your support network is always on and available, and you'll create a more insightful feedback loop to refine and improve customer relations.
When you introduce secure, properly configured customer portals, you'll also:
Reduce administrative workloads. When processes are streamlined and automated, your staff is free
to focus on more important tasks. Self-service functionality allows customers to complete simple activities like ordering and tracking on their own time.

Automation and full integration with CRMs and accounting systems further increases efficiency by ensuring that all information is accurate and up-to-date on a systematic level. This reduces the need for staff members to waste time and energy on tasks or solutions that can be automated.

Improve tracking and reporting. Timely, accurate information improves oversight and helps with
day-to-day decision making. When you have all historic data at hand, you can better identify trends, spot issues before they become major problems, and mitigate risk. This degree of insight also allows you to improve service and make data-driven decisions that reduce costs and increase efficiency.
Empower your salesforce. When customers have a more direct hand in activities like evaluating
products, placing orders, making payments, and tracking their order status, the advantages also empower your sales team.

For example, sales associates are able to have updated customer and product information at their fingertips. They also have the time and mental bandwidth to handle complex problems that are beyond the scope of chatbots or FAQs. Single-source systems eliminate redundancies and help sales associates quickly identify ways to offer supplementary products or services.

Improve EDI and data sharing. Another advantage to customers and administrators alike is the
increased visibility. When everyone has access to the same updated information, you'll reduce confusion, reduce errors, and save time. Communications are streamlined and more efficient as well.

Integrated, secure portals also help ensure compliance with data collection and handling regulations and reduce concerns about security, accuracy, and the timeliness of information.

Consolidate and standardize supplier information. Even small businesses deal with multiple
customers and vendors. When you're able to consolidate and standardize information and systems, you'll have access to historical information about past purchases, inventory, shipments, and other data that supports better service. It also makes sure that all stakeholders have access to the same supplier data.
Improve the customer experience. According to a study conducted by Salesforce, more than half of customers surveyed said they would switch to a competitor if another company can offer a more satisfying, efficient customer experience.
Introducing automated, fully integrated portals allows your customers to order and oversee shipments, access information in real time, and solve problems without waiting
in a virtual line for answers. When they do need more specific solutions, they're able to get them faster because customer service isn't tied up with routine tasks.
Security and data collection concerns are reduced because customers no longer need to login or enter payment and other information each time they place an order or interact with a customer interface.
Happy customers are loyal customers. Improving satisfaction through a better experience also improves retention rates, supports brand loyalty, and increases engagement.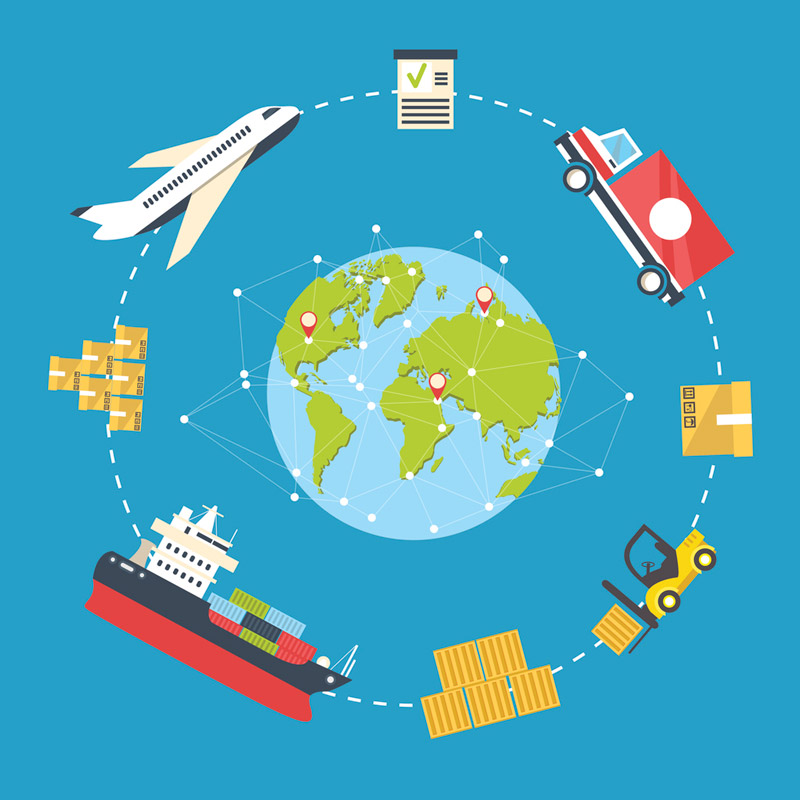 Final Thoughts About Customer Portals
In the end, it's all about improving and nurturing customer relations. When you help customers help themselves, you empower them. This, in turn, supports higher degrees of customer satisfaction, retention, and brand loyalty.
By introducing customer service portals into your supply chain, you'll have an edge over competitors while cutting costs and providing more timely, efficient service.