If you've found a life-long passion with tattoos and you think you're ready to start your own tattoo business, then it's time to turn it into a reality. You must understand, though, that there's more to knowing about how to open a tattoo store than just great tattoo skills.
Having a clear plan for any business is crucial to your success. This will help you determine the specifics of the business, as well as allow you explore some unknowns. Here's a guide on how to get your business started:
Get a Good Location
Many tattoo artists reduce startup costs by working from their homes. If you're considering this route, keep in mind that some states forbid home studios because of health regulations. Another thing is that it can be difficult to establish your business if you don't have a storefront.
In looking for a location to open your tattoo store, study the areas you're considering. Check if the location is already filled with tattoo shops and similar services. Choose a place that has plenty of foot traffic as there's a higher chance that anyone will enter your shop to inquire about their dream tattoo piece.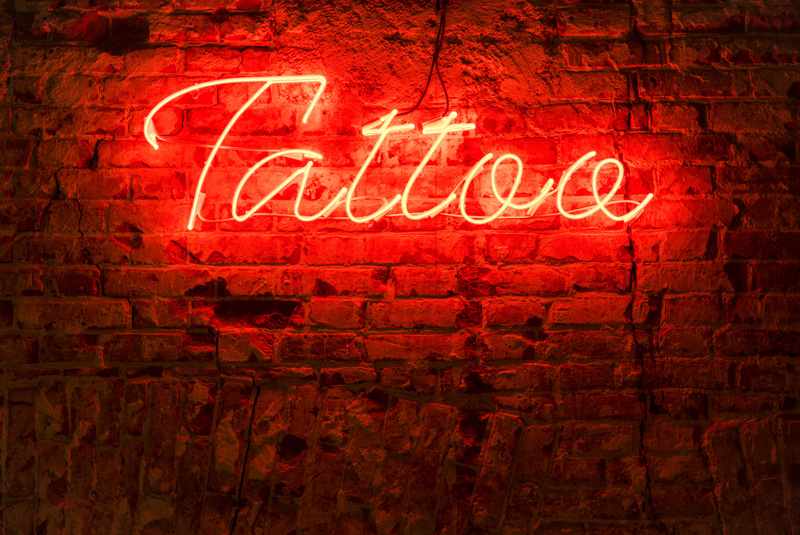 Consider Other Items to Invest In
Business website
Wall art
Tables
Cabinet displays for inventory
Store sign
Save Up for Ongoing Expenses
Apart from the regular overhead expenses of running your store, you'll also to spend for supplies and marketing. You'll need ink, gloves, cleaning supplies, tattoo machines, and the like. The estimated cost on supplies for a startup tattoo store is around USD$600 to USD$1,000 per year so make sure you can spend for these.
Be Creative In Making Money
Many shops improve their chances of making a profit by doing more than just tattooing. They also offer local art, temporary or henna tattoo, tattoo or piercing aftercare products, body piercing and body piercing jewelry, or work from home if it's legal in their location.
Tattoo shop owners can also earn money by making body art on their clients. Sometimes, different artists share a studio space. They can either pay rent to the shop owner or give a commission for each piece of tattoo they make.
In the first year of putting up their tattoo shops, successful tattoo artists are said to make less than USD$15,000 in their first year. With time and some creativity, however, and as they establish their names, they can earn as much as USD$100,000 per year. Some projects may be done on a flat rate while other works may be charged an hourly rate, which can range from USD$80 to USD$350. Typically, the more experienced you are and the more famous you are, the more you can charge.
Consider Your Target Market
This would vary according to your shop and expertise. Other stores accept walk-ins and they have art hung on their walls where customers can choose their design. Although they may accept custom work, most of the income of tattoo artists come from walk-in customers. Other stores have established their name and they may turn down any design that doesn't represent their brand.
Go for a Good Name
This step is both challenging and important. If you plan to operate your own business, it would be better to do so under a business name instead of your own name. When registering your business name, check social media platforms, business records, web domain availability, as well as federal and state trademark records.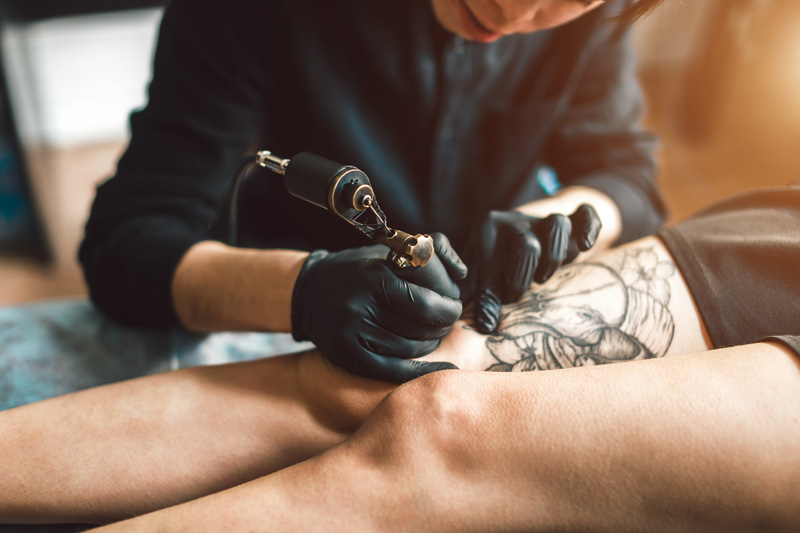 Final Thoughts
If you're determined to start your own tattoo shop, ensure that you get training first, not only in tattooing but also in running your business. If you're not that experienced yet but want to start a tattoo business, you may consider pairing up with an experienced tattoo artist. You'll have to study the industry well before you consider focusing on a specific niche.