How many of us love styling ourselves in those cool leather jackets? Or carrying classy leather wallets anywhere we go? It is impressive how leather has so many usages and goes with almost everything. There are so many exciting things about leather that we don't know.
For instance, did you know that leather goods are not just made with cattle? That's right! In this blog, we will share some of the most amazing facts about leather that will blow your minds away. Are you ready? We know we are!
Facts about Leather That We Bet You Didn't Know:
Leather is one of the most consumed goods in the fashion and garment industry around the world. Today, we will present seven lesser-known facts about leather that we bet you didn't know before. So what are you waiting for? Please scroll down to read them all!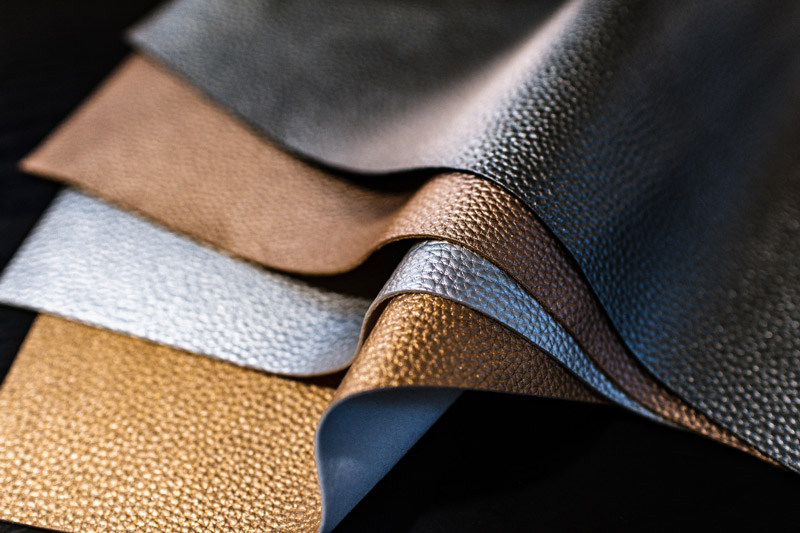 1. White Leather Rarer Than You Know:
White leather is one of the rarest and expensive materials. It is incredibly uncommon to dye a leather into white because not all leather accepts such a shade. Yes, white leather is not natural but dyed to give it a smooth and classy look.
Brown, camel, or black leather jackets are extremely easy to dye and don't require any leather of a specific quality. Only leathers of premium quality accept white pigment over themselves without compromising on its texture and quality.
Low-quality leather becomes shrivelled, slightly shredded, and compromised when dyed with white. So if you see a white leather jacket of excellent quality, know that it's scarce and expensive since it requires leather of high quality!
2. Fish Leather is Also a Thing:
Yes, you read that right. Fish leather is a thing since it has been consumed a lot and used by many fashion brands. However, it is not very well-known and is used mainly in Iceland and Norway.
Salmon is consumed for its skin to make wearable products apart from its meat, bones, or oil for consumption or health purposes. Salmon leather doesn't look really like a fish skin product but is exceptionally durable.
Is that something which you would like to wear? We're not sure but would love to know your opinions!
3. Leather Changes Texture Based on Environment:
Were you aware of this fact? Neither were we. It makes sense why leather changes texture based on seasonal or environmental changes since its skin is ours. Leather has pores, and it gets shrivelled or smooth based on the temperature it is kept in.
When it is hot or humid, leather takes in the moisture content from the environment and becomes soft and supple. In cold or dry weather, it becomes dry as well. This is why it is crucial to keep your leather goods maintained and stored correctly in a bag.
4. Leather Made with Cow Skin is The Most Common and Popular:
Cowskin or cowhide is one of the most popular and expected things to make leather products with. It is readily available almost everywhere and weighs up to 12 ounces.
Cow skin is tanned by several methods to turn into a soft, comfortable, and wearable material for everyone. The material is exceptionally durable and can be used for a long time. Leather is one of the most long-lasting materials, which is why it is said to be a once-in-a-lifetime investment for many people.
If you're fond of wearing leather jackets, shoes, or carrying a leather wallet or bag, chances are they are made with cow skin.
5. Leather Belonging to a Billion Dollar Industry.
While we all know that leather goods are costly for an average person to buy, it is still shocking that leather products alone come under a billion-dollar industry. According to www.mahileather.com, the leather industry generates roughly $53 billion annually.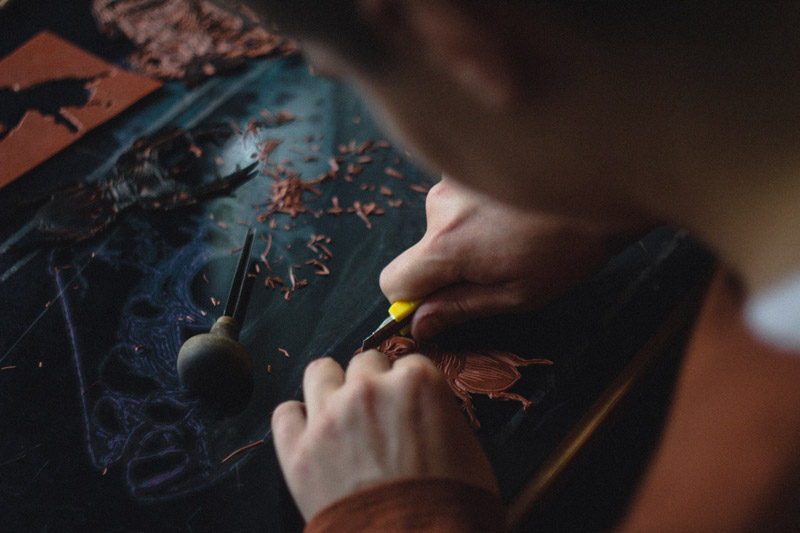 This extremely high price is based on its immense demand, material quality, and warmth in chilly weather. This is exactly why people consider it an investment done only once, as it stays perfect for a long time. You can wear leather jackets or carry leather bags in all seasons of the year, as their thickness and quality vary from each other.
6. In the Past, Leather was Used for More Than One Purpose:
As far as we know, leather is used in making leather jackets, leather boots, handbags, wallets, belts, harnesses, or even sunglasses. But that's all. Not quite so. In the past, leather was used as wallpaper in many homes for decoration and other purposes.
This used to happen in the 17th century where people wonderfully ornated their walls with leather and made them look more aesthetically pleasing. Leather was also used in wars to make weapons or in ancient times to make tents for camping.
Leather was also used for simply covering an item of furniture to protect it and make it look good. It is impressive how leather has many uses even today, aside from being used just for fashion purposes.
7. Other Types of Leather That You May Not Know Of:
Leather is not only made of cows, goats, sheep, camels, or even fish skin. There are other exotic leather types as well that are extracted from unique animals. Snakeskin is also a principal source of leather to make various products.
Snails, bears, wolves, alligators, pigs, ostriches, and even cats and dogs are some of the "exotic" and unpopular animals used for their skin to make leather goods.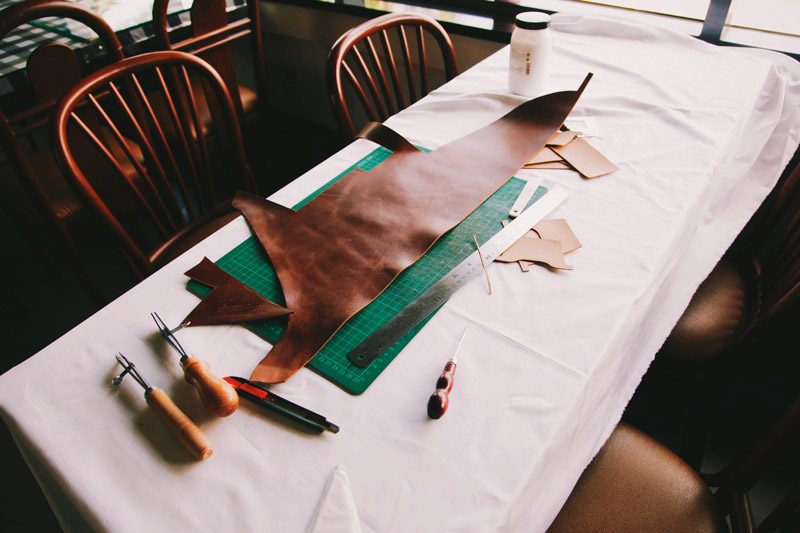 Final Thoughts:
The leather industry has billions of annual income and supplies countless products worldwide for people to use in their everyday lives. Leather is generally a warm material used to protect one's body from cold weather, but the material can vary.
Certain leather clothes can also be worn in summer or spring. While we seem to include leather products in our lives, there is not much that we may know about it. A lot of things about leather aren't known to people, so we hope this blog was helpful to you in familiarizing yourself with the lesser-known facts about leather.
This way, you can know exactly what you're buying and what purpose it serves for you.