A homebody is a person who enjoys spending most of their time at home, as opposed to constantly being out and about, socializing with other people. They consider their home to be a safe space, as they can relax and enjoy their own company while going about their favorite hobbies. Oftentimes, they enjoy the idea of working from home, and when it comes to socializing, they may prefer receiving visitors rather than going out to crowded places.
Most homebodies tend to appreciate simple pleasures, but that doesn't mean they wouldn't enjoy a good treat every now and then. If you have a homebody in your life that you'd like to buy a gift for, there are many great gifts you can get that will complement their personality.
Here are nine gift ideas every homebody will adore.
1. Bath Products
Some people use bath time as a time to unwind and relax, especially at the end of a busy day. You can help elevate this experience for a loved one by gifting them bath products that will make their bath time more fun, such as bath bombs, scented soap, and body scrubs.
If you want to add a personal touch, you could even try making your own bath bombs to give to them. You can search for tutorials online and then visit lemoulds.com.au and similar shops for molds to give your bath bombs fun shapes.
2. Scented Candles
Scented candles are a versatile gift that most homebodies are sure to love, as they can enhance the atmosphere of a room at any given time. They can be lit in the bathroom to foster a more relaxing bath experience. They can be used in the bedroom to induce a good night's sleep or set the mood for a romantic evening. You can even light them up simply because you miss a particular scent or environment, such as the salty ocean air or the cozy coffee scent that lingers in a café. Since they come in a wide variety of options, there's sure to be one that the homebody in your life will enjoy.
3. Essential Oils
Essential oils are believed to provide a number of health benefits. Depending on which ones you use, you can utilize essential oils to aid digestion, reduce stress, fight infections, and boost immunity, among other things.
Other than the different kinds of oils available and their respective benefits, you will also have to consider how they will be used. The most common way to use them is to simply inhale them, but one can also opt to massage them into the skin or use them in humidifiers and diffusers. You may have to discern how your loved one will use them in their daily life.
4. Adult Coloring Book
If you know a homebody who likes creative pastimes or who's simply looking for a hobby that will help them manage anxiety or stress, an adult coloring book may be a good fit for them. Not only is it a unique gift idea, but it will provide them with a hobby that's soothing and that will allow them to exercise their creative muscles. There are different options available, so you can look for one that best fits their personality or interests.
5. A Bottle Of Wine
If your loved one likes to indulge in a bit of alcohol every now and then, a bottle of wine will be a welcome gift. They can enjoy the relaxation that comes with a glass of wine at the end of a busy day. Additionally, if they like to host small get-togethers in their home, they can opt to serve it to their guests.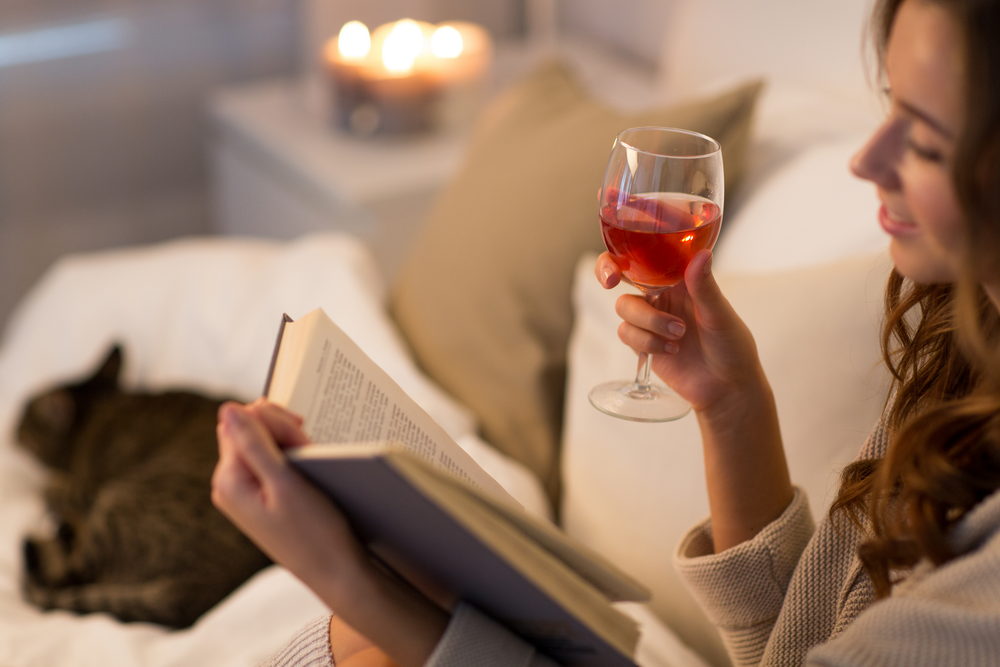 6. A Food Basket
Food baskets are a truly versatile gift, as there are a variety of options for different occasions. You can even customize them to suit the preferences of the recipient. If your loved one prefers to munch on healthy food, you could get them a fruit basket or a basket filled with healthy snacks, such as nuts and dried fruit. On the other hand, if they have a major sweet tooth, you could give them a basket with various sweet treats and chocolates.
7. Potted Plants
If the homebody you know doesn't have a garden or a yard, you may want to consider gifting them a potted plant. A little bit of greenery can go a long way in brightening up a room and enhancing the aesthetic appeal of a space. Not only will it be a good addition to the décor, but it can give the recipient a new hobby, as they have to nurture and tend to the plant.
Of course, there are several factors to consider, such as the space of the home, the recipient's experience with plants, and the presence of pets in the household. It's important to take those into consideration and to do your research before settling on a plant to give.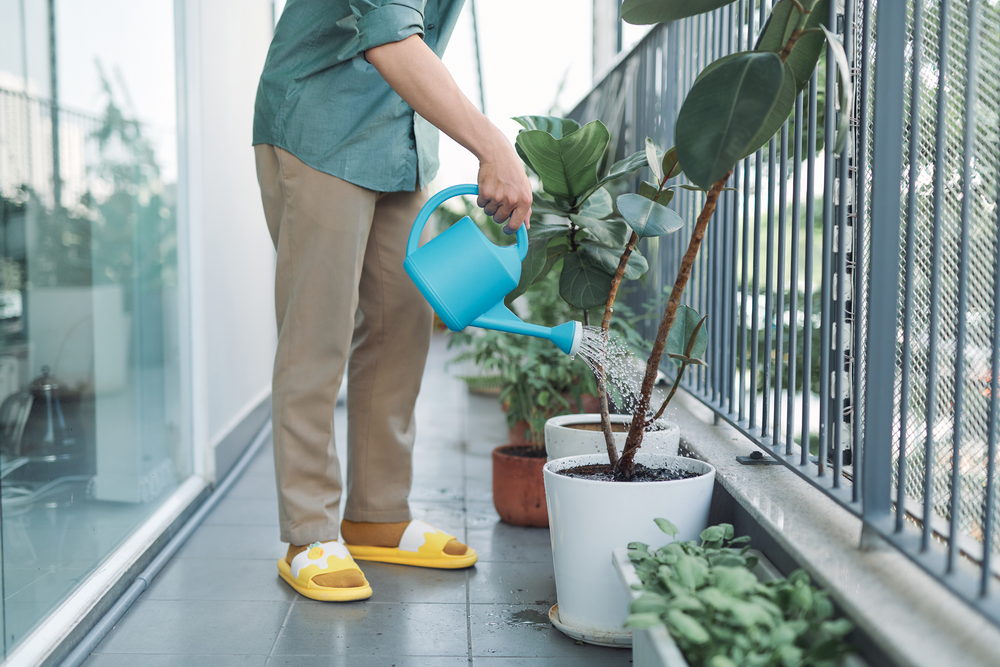 Conclusion
Though most homebodies tend to enjoy simple pleasures, you'd want to put a lot of thought and significance into the gifts you give them. This can easily be done by considering what could help improve their home or lifestyle. The ideas above are a good starting point if you're looking to show appreciation for a homebody in your life.