You can make your bathroom look more stylish — from choosing a more elegant and classic design for the space to adding luxurious and eye-catching features.
However, one of the most important ways to ensure that your bathroom looks its best is to pay attention to the small details.
This post will show you some simple ways to make your bathroom look more stylish by paying attention to the details.
1. Replace Your Bath Mat
Your bath mat is one of the first things guests will see when they enter your bathroom, so make sure it makes a good impression! If your bath mat looks a little tired, replace it with a new one that fits your bathroom's style.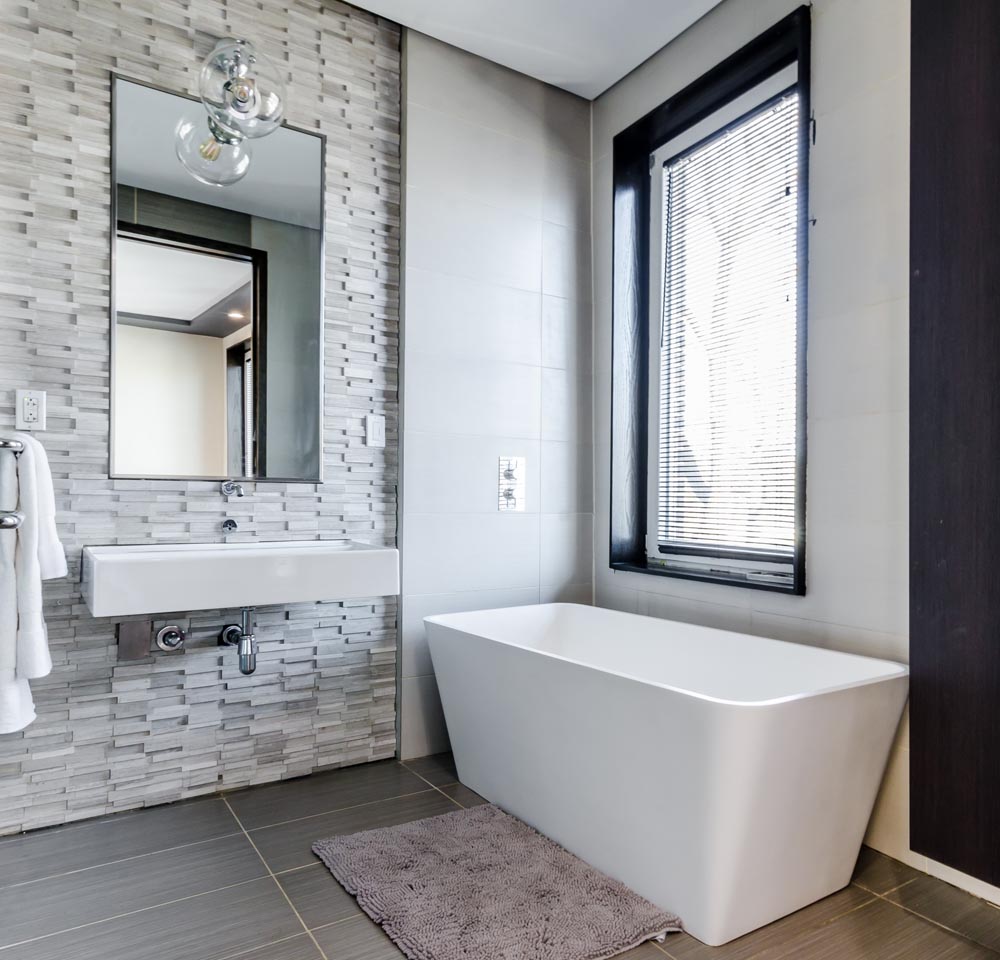 There are a couple of bath mats that are particularly popular right now. The first is the classic white bath mat, with a clean and elegant, and it goes well with any bathroom décor. The second is the bamboo bath mat, a more natural option that would look great in a bathroom with earthy tones.
2. Use a Floating Vanity
One of the easiest ways to make your bathroom look more stylish is to use a floating vanity. This will give the illusion of more space and make the room look more open and airy. You can find floating vanities at most home improvement stores or online.
Floating vanities usually come in two styles:
The first style is a pedestal-style vanity: This vanity has a small cabinet that sits on top of a larger pedestal. The advantage of this type of vanity is that it takes up less space than a traditional vanity.
The second style is a wall-mounted vanity: This vanity is mounted to the wall and has a small shelf below it for storing toiletries. The advantage of this type of vanity is that it's easy to clean and takes up less space than a pedestal-style vanity.
If you're unsure which type of floating vanity to choose, ask a salesperson at the store for help. They should be able to guide you to the right style for your bathroom.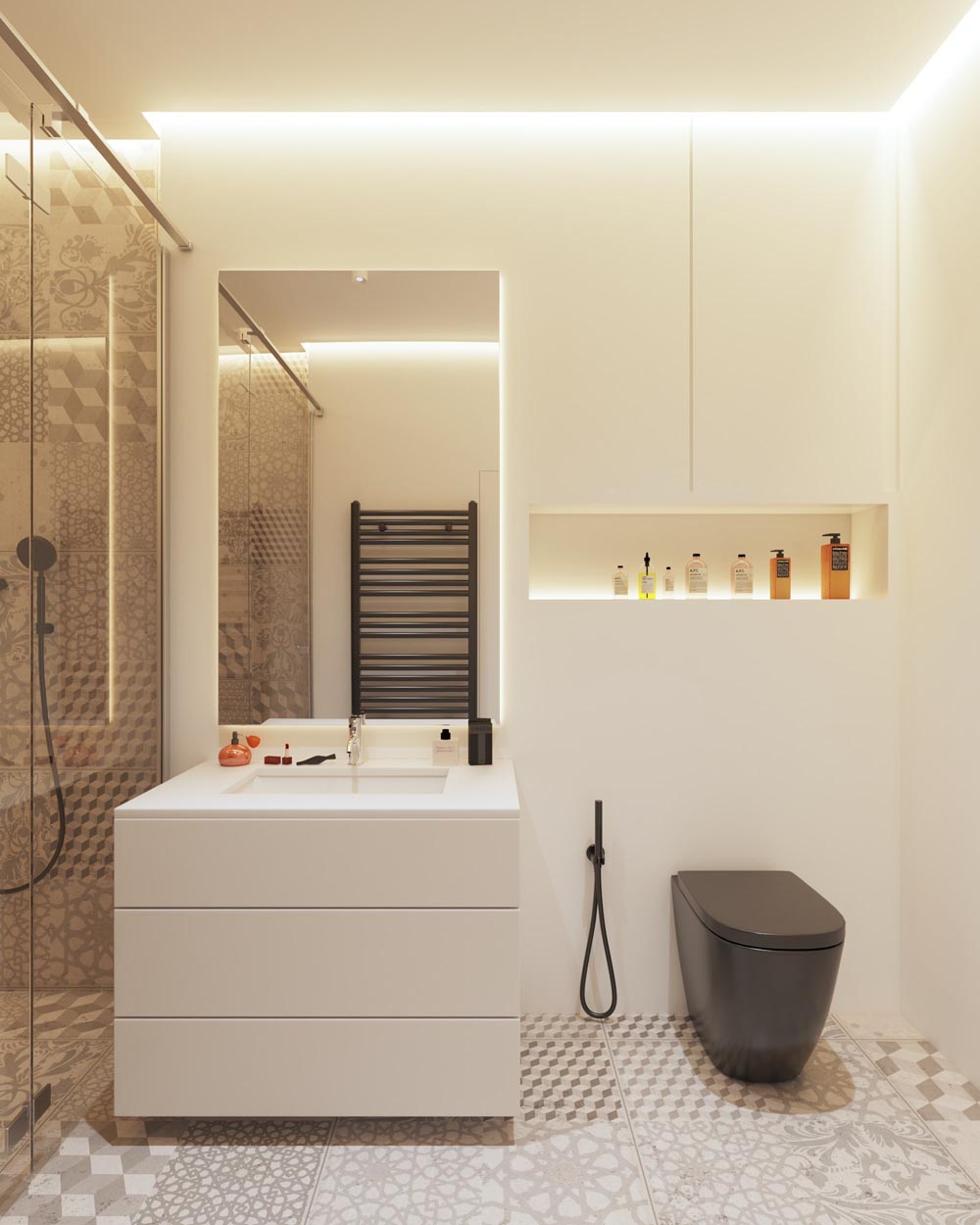 3. Get a Shower Hinge Glass
If you're looking for ways to make your bathroom look more stylish, one of the best things you can do is install shower hinge glass. This type of glass is becoming increasingly popular in homes, and for good reason. Not only does it add a touch of class to any bathroom, but it also provides many practical benefits.
Shower hinge glass is available in various styles, so you can find one that perfectly suits your taste. If you're unsure where to start, see bathroom supplies on Archipro, and you'll be sure to find something you love.
4. Dress Up Your Walls
Your bathroom walls can be one of your space's most important design elements. Adding stylish wall decor allows you to take your bathroom from boring to chic in no time. Here are some great ways to dress up your bathroom walls:
a) Add a Pop of Color
One easy way to add style to your bathroom walls is to add a pop of color. This can be done with a single piece of wall art or by painting an accent wall. A pop of color will instantly brighten your space and make it more inviting.
b) Hang Wallpaper
Hanging wallpaper is another great way to add style to your bathroom walls. Wallpaper comes in various colors and patterns, so you're sure to find something that fits your personal style.
c) Add Shelves
Adding shelves to your bathroom walls is a great way to add storage and style. You can use shelves to store toiletries, towels, or even decorations.
d) Hang Curtains
Hanging curtains is a great way to add privacy and style to your bathroom. You can find curtains in a variety of colors and patterns to match your personal style.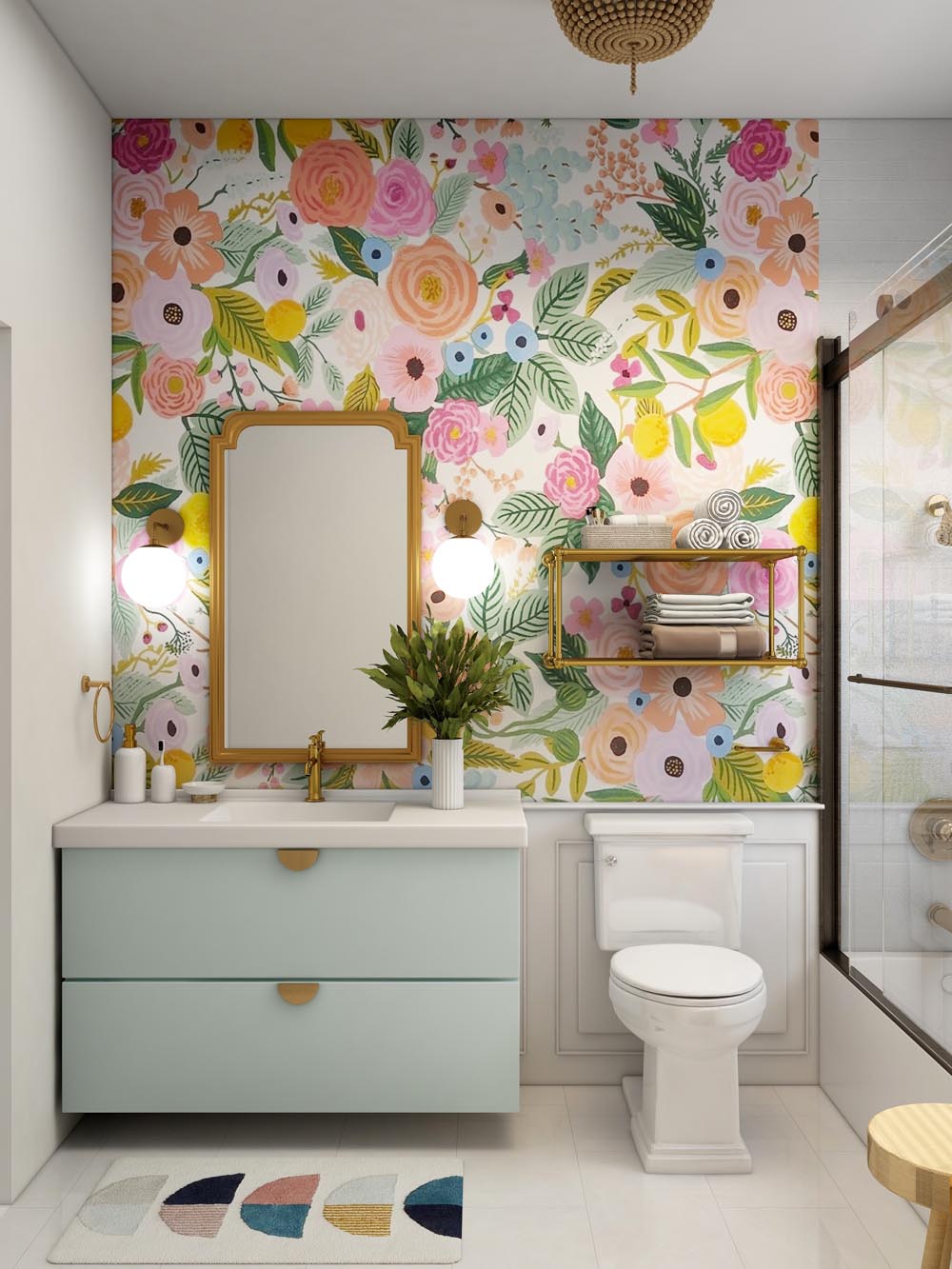 5. Go for the Best Lighting
If you want your bathroom to look more stylish, then one of the things that you need to do is to invest in the best lighting because lighting can either make or break the look of a room.
If you have a small bathroom, you should avoid using overhead lighting because it will make the room look smaller. Instead, opt for wall sconces or recessed lighting. These will help to make the room look bigger and brighter.
You can use more dramatic lighting such as chandeliers or pendant lights if you have a large bathroom to add a touch of luxury to the room and make it look more elegant. You can even add smart technology in lights, shower temperature or even sounds for additional touch of luxury.
6. Add Some Marble
This natural material instantly adds luxury to any space, whether it's a marble countertop, backsplash, or floor. And while marble can be pricey, there are plenty of ways to incorporate it into your bathroom without breaking the bank.
Try using marble tiles instead of slabs, opt for a cheaper Carrara marble instead of more expensive varieties, or use marble accents instead of covering your entire bathroom in the material. Whichever route you choose, adding marble to your bathroom is a surefire way to add some serious style.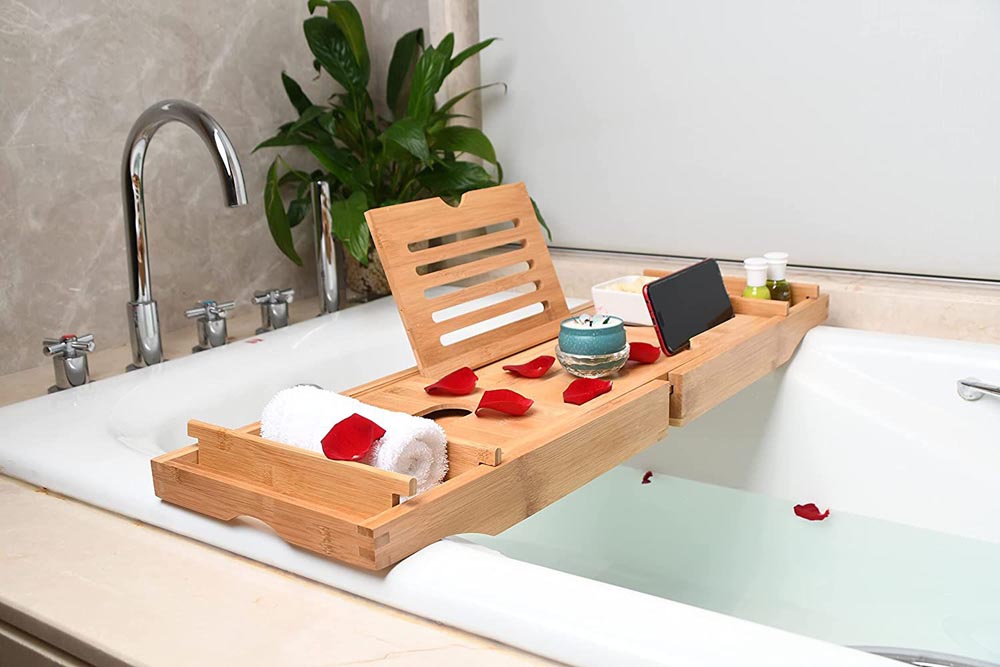 7. Add a Bathtub Tray
Bathtub trays are a great way to add some style to your bathroom. They come in a variety of styles and can be made from a variety of materials. You can find them in various colors and finishes, so you can match them to your bathroom's decor.
Bathtub trays can be used to hold a variety of things, including soaps, candles, and even plants. They make a great addition to any bathroom and can help you keep your bathroom organized and looking great.
In Conclusion
There are many ways to make your bathroom look more stylish. You can create a beautiful and functional space by adding a few simple touches. You can easily transform your bathroom into a stylish retreat with a little planning.