Spring is in the air! The perfect way to bring a touch of spring to your home is to decorate your front door for Easter and spring with some pretty floral wreaths. Here we hand picked 7 8 Beautiful Handmade Easter Wreathes which will the focal point of your holiday decor!
1. Rustic Easter Wreath
This wreath is approx. 24" and based on a "grass green/kelly green" burlap base.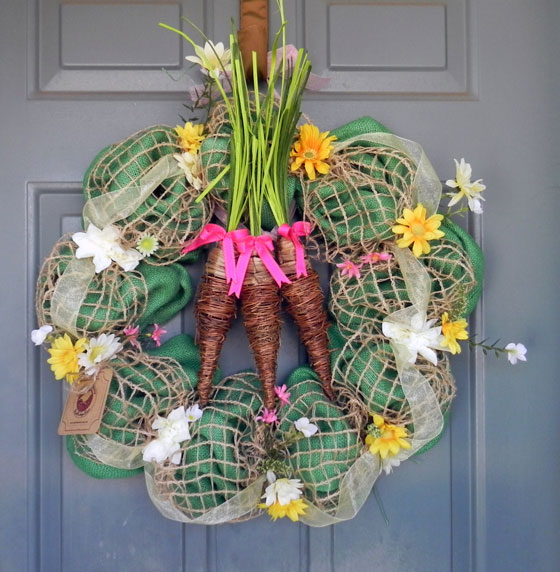 2. Chocolate Bunny Wreath
Faux chocolate rabbit wreath, featuring a raspberry pink yarn base with a glittered "chocolate" bunny (he's a resin figure covered with glitter – no sugar or chocolate involved!) sitting inside, surrounded by handmade rosettes and faux chocolate eggs. 12-inch size.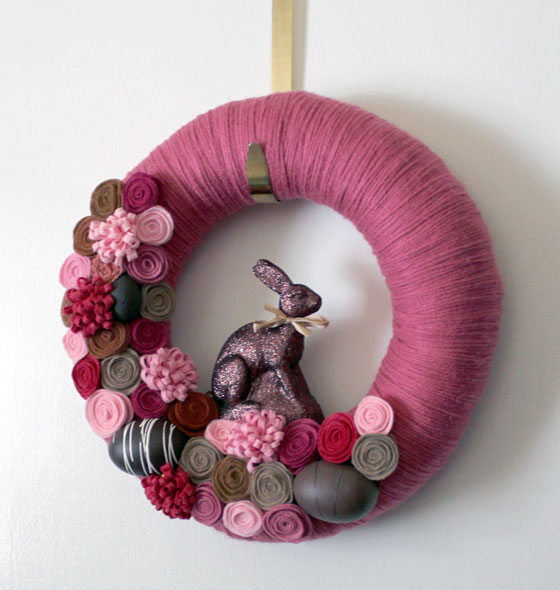 3. Pastel Easter Egg Wreath
This wreath is beautiful and would look very pretty above a fireplace or on a large wall in a foyer. These eggs look just like the ones we dye on Easter morning! The base of this wreath is a 24″ round grapevine, finished size is approximately 26-27″ in diameter.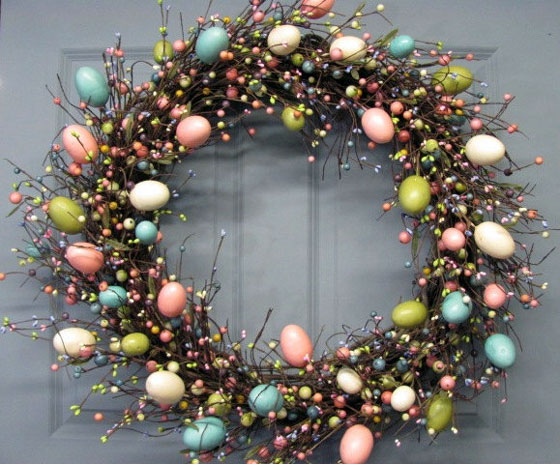 4. Bunny Wreath
The bunny is adorned with faux pastel colored eggs and pastel pip berries at the base. The head and ears are adorned with pastel colored pip berries At the neck is has a beautiful yellow sheer checked bow, and a yellow loop for hanging.
-26″L 11″W 3″D
-Must be used indoors-or outdoors in a protected location only. This wreath cannot be exposed to moisture.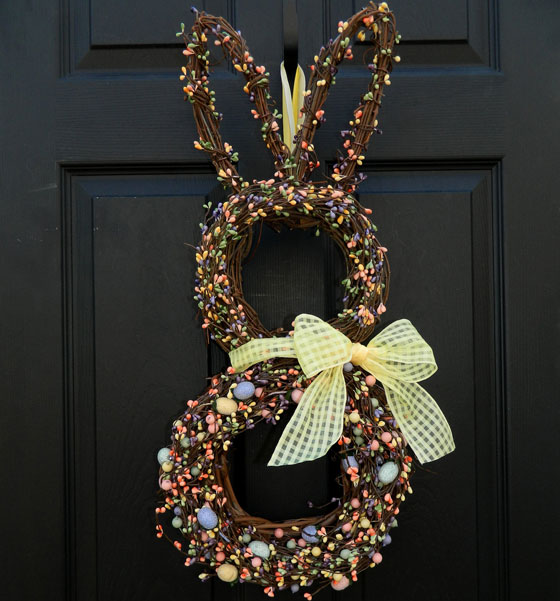 5. Birch twigs Rustic Easter wreath
The wreath is made of birch twigs, dried petals, green moss and 2 wooden bunnies.
The wreath measures approximately 13 inches/ 33 cm (external diameter), thickness approx 2.5inches/ 6 cm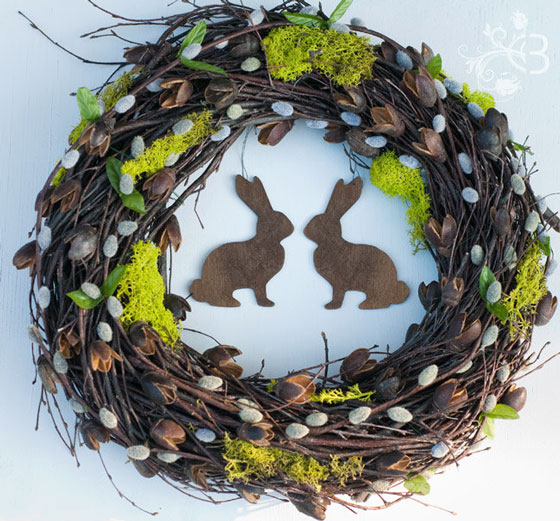 6. Grapevine wreath with handmade birds
Measuring 25cm accross, this grapevine wreath features the cutest mushroom bird couple, lovingly watching over their little nest. It is adorned with artificial apple blossoms, berries and a variety of greenery which will look great for many Springs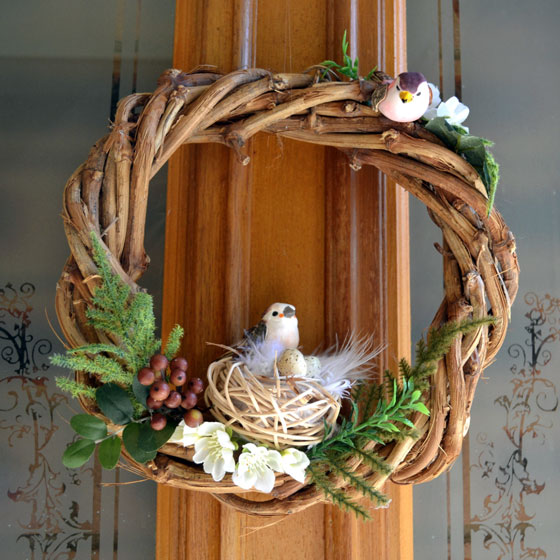 7. Easter mossy nest Wreath
The wreath is made of organic material such as 2 kinds of moss, raffia, feather, wooden butterfly, birds and artificial eggs. The wreath measures approximately 12.5 inches/ 32cm in diameter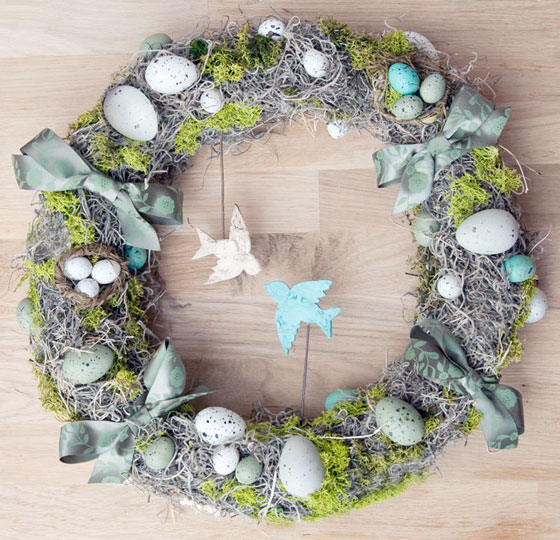 8. Easter Wreath of Woodland Birch and Robin Bird Eggs
Decorated with a small birds nest, some light blue eggs (the color of a robins eggs), and with sheer blue and green ribbons, this handmade birch wreath is perfect for the Easter season. 20″Lx19″Wx3″D (50x48x7.5cm)