Wilkinson Residence: Wonderful Wave House by Robert Oshatz
Portland-based architect Robert Oshatz designed this unique "Wave House" or "Tree house" holds a striking relationship to their natural surroundings. The house is located on a flag lot, a steep sloping grade provided the opportunity to bring the main level of the house into the tree canopy to evoke the feeling of being in a tree house. As the resident is a lover of music, the interior space acoustics were carefully controlled, allowing the house to resonate with the flow of music.
The exterior consist out of a series of horizontal layers of different wood and metal, while the walls are made of glass, to provide natural lighting on the interior and a beautiful view to the surrounding nature to watch the animals. The main living space including kitchen, dinning room, gathering area is located higher up on the site within curving natural wood beams, copper-plated frames and large glass walls. The lower floor contains three bedrooms and a bathroom has more privacy where views to the lower parts of the forest are framed by the deep fins between the windows. Special attention was given to the sustainable features of the construction, plenty of ventilation and radiant heating maintain a comfortable internal temperature and air quality with low-E glass reflecting direct sunlight.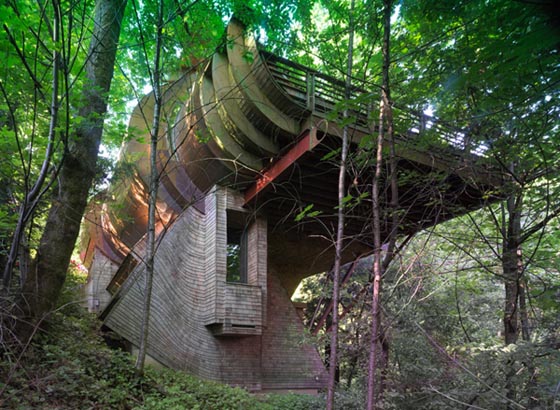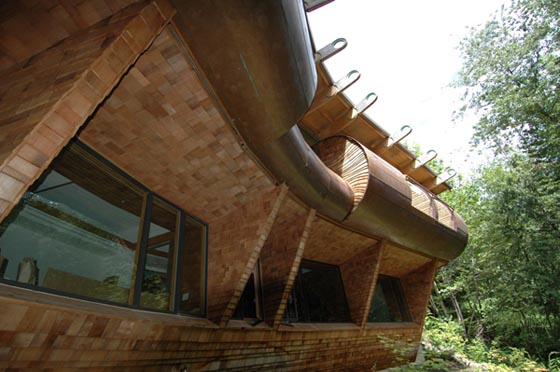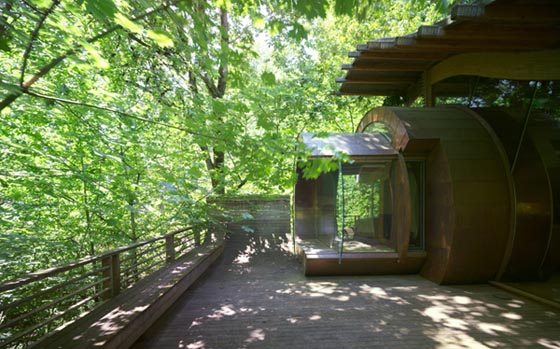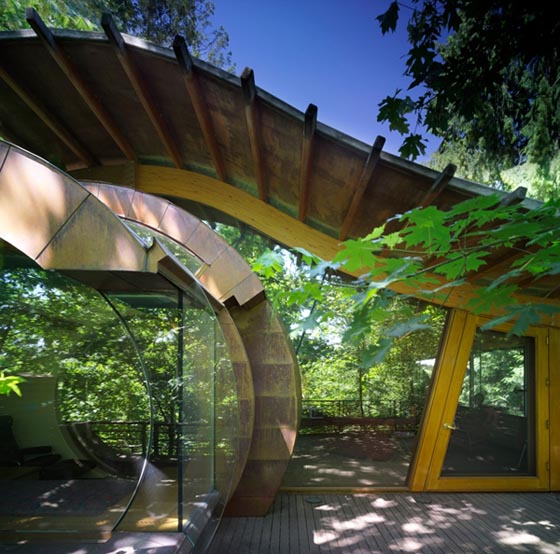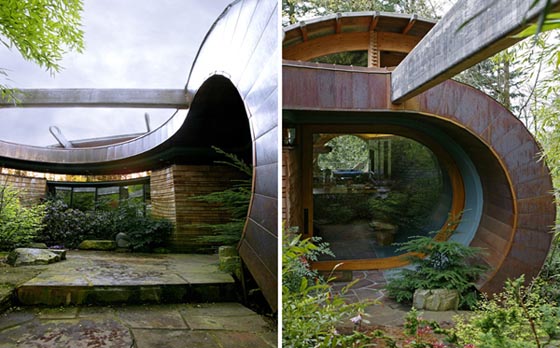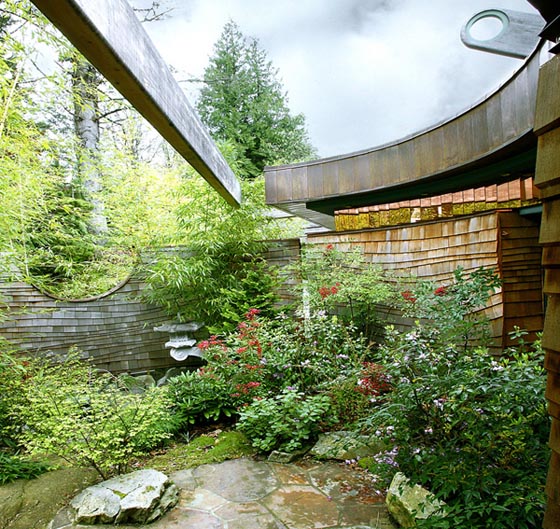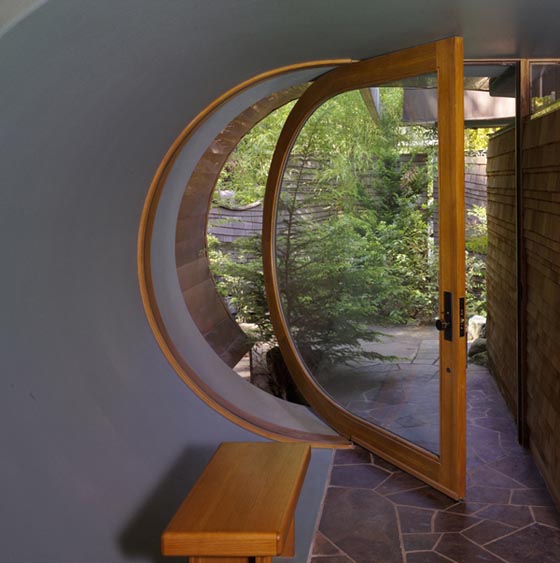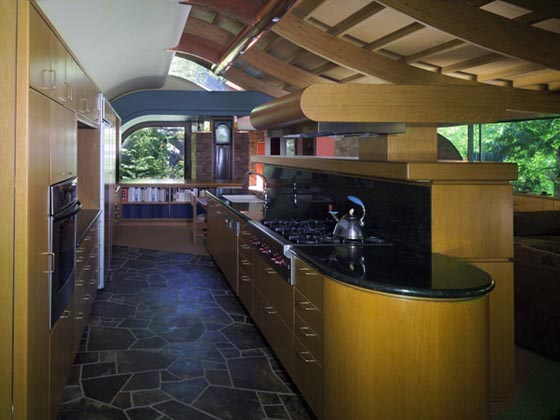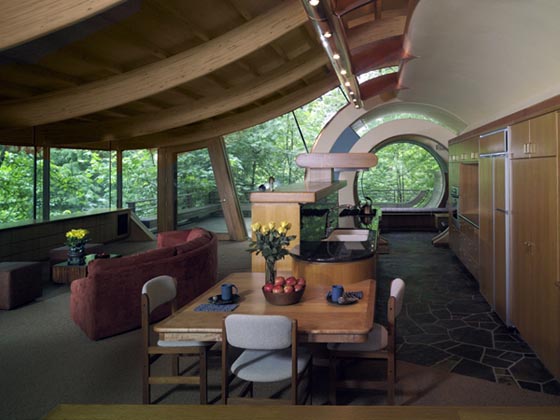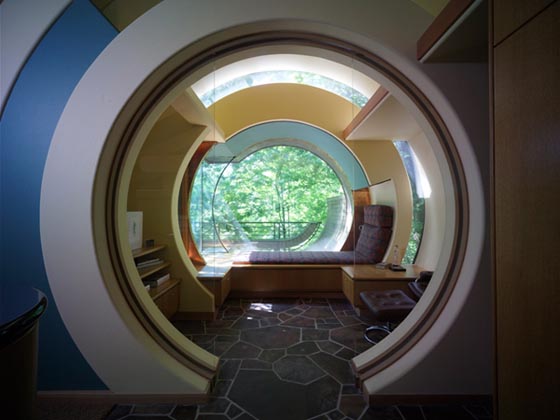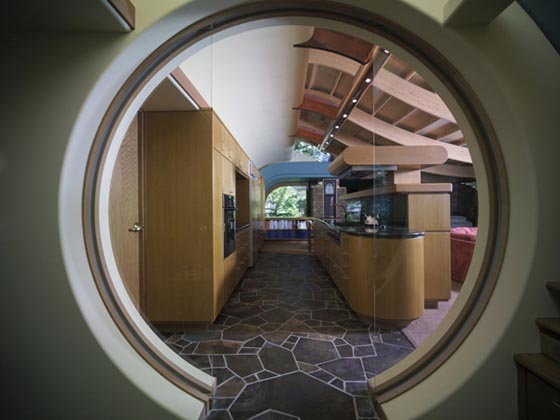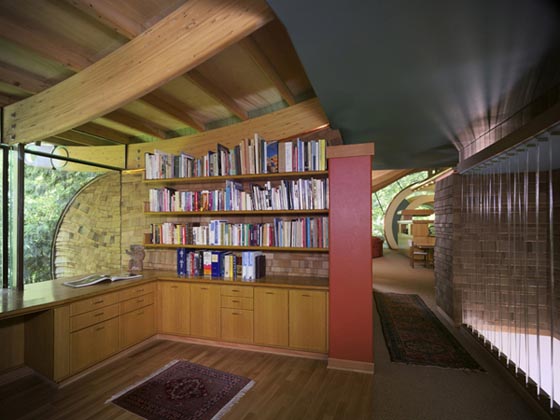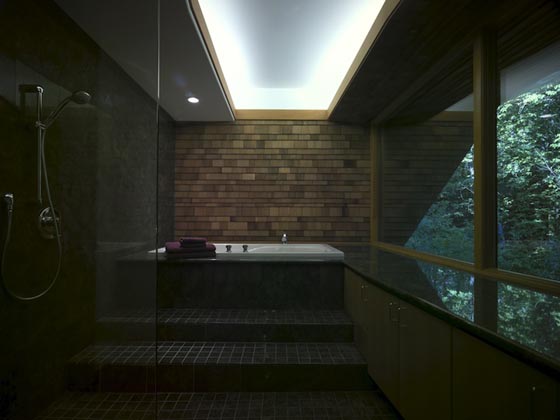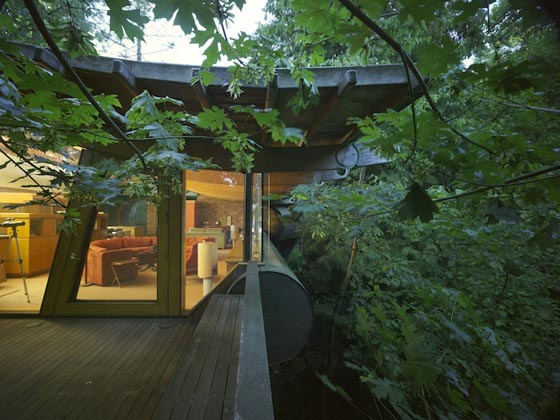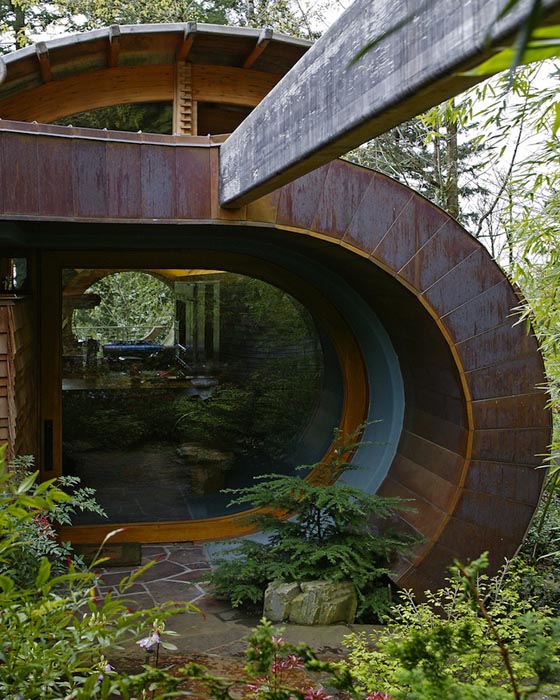 via: designboom