Do you ever feel like your home is getting boring? You want to spice it up but don't know where to start. Well, here are some tips that will help make your house more vibrant with just a little effort!
1. Re-Painting Walls or Ceilings.
If the walls or ceilings in your home are looking a bit faded, it might be time for a fresh coat of paint. It will be great to choose a color that makes you happy and fills you with energy when you look at it. Painting is an easy way to completely transform the look of any room without spending too much money.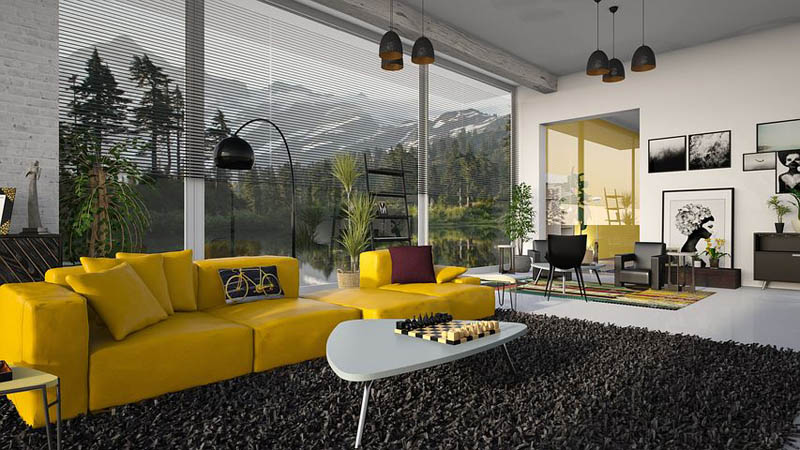 Luckily, you don't have to do this yourself as many companies offer professional painting services. Work with David's Precision Painting to achieve the look you want for your home without breaking the bank. The company can help you choose colors that will make your space feel more vibrant and alive
2. Add New Furniture.
If you're feeling adventurous, you could try adding new furniture to your home, which is a great way to completely change the look of a room without doing any painting or rearranging.
When choosing new furniture, make sure it's something you love and enjoy using every day. Don't get swayed too much by the trends but rather what will work for your space. Many online sites can help you find new furniture to suit any room of your home at great prices.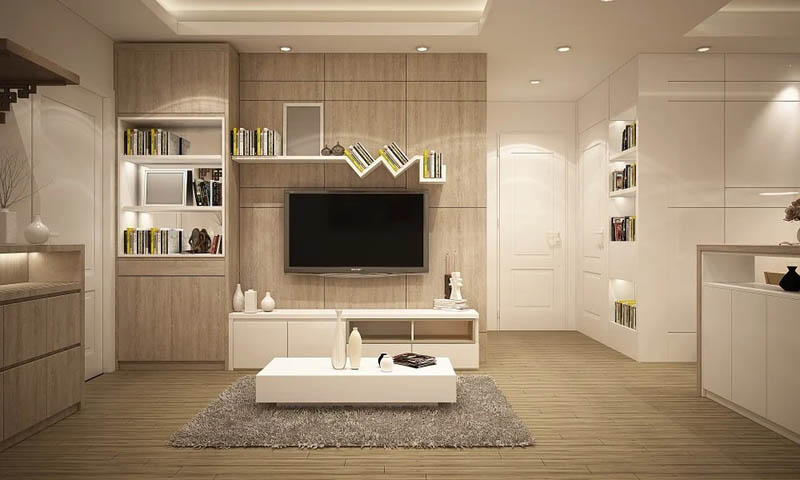 3. Add More Plants.
Plants are a great way to bring life and color into your home. They're not just for decoration either as they can also help purify the air around you, which will make it easier to breathe in any room of the house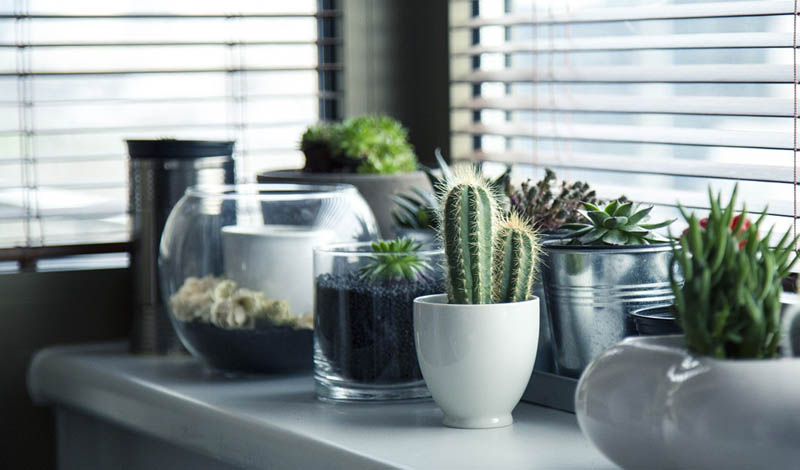 4. Change the Furniture Arrangement.
One of the easiest and quickest ways to change the look of a room is by rearranging the furniture. Try different layouts until you find one that works well for the space and makes you feel happy, allowing guests to see new angles and perspectives of each room, making it seem fresh again.
5. Clean Out Closets or Drawers.
Give each closet and drawer a good cleanout. You might be surprised at what you find or what hasn't been used in some time. Clear out items no longer needed, like old clothes and shoes, to
make room for new ones. If there is too much clutter, it will feel suffocating and darken the
space of any room!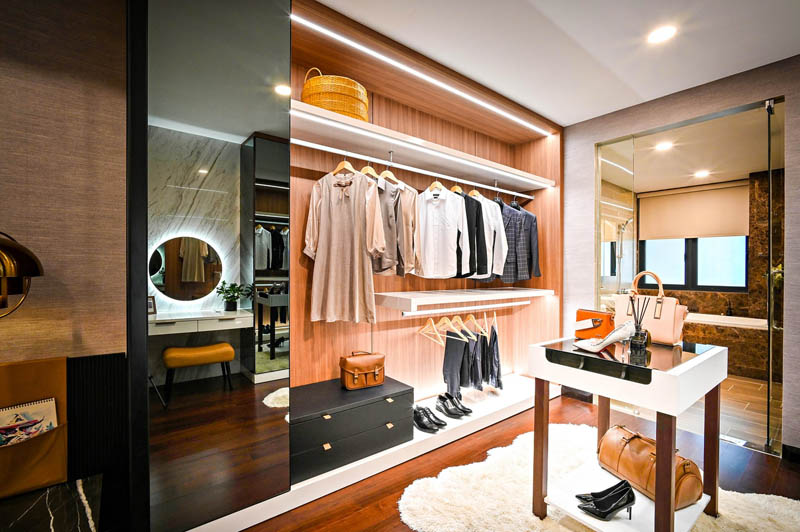 6. Add Sheer Window Treatments.
Window treatments are a great way to add color and life to a room. Having sheer curtains will
allow natural light to come through the windows and brighten up the space, perfect for rooms
that feel dark or closed off.
If you're not too sure how to hang sheer window treatments, there are many tutorials online that can help. You could also hire a professional to do it for you, which will ensure that they are hung correctly and look great in your home.
7. Decorate With Bright Colors.
One of the best ways to add some life into a room is by using bright colors in your decorating scheme. You
can do this by using accessories like pillows, rugs, lamps, or art. When used sparingly, these
pops of color can make a difference in the feel of a room.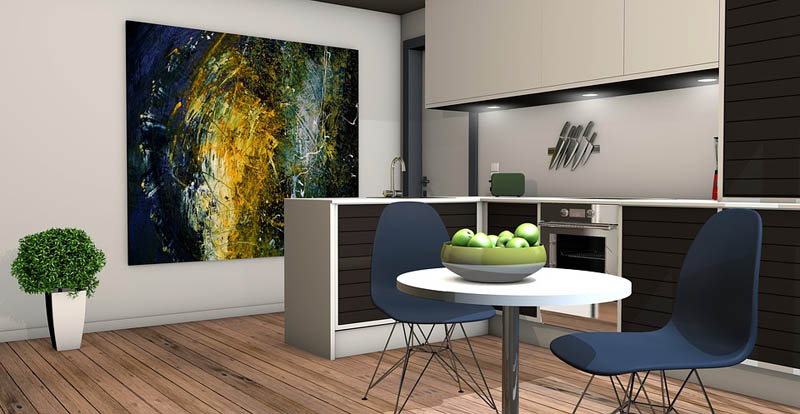 If you're not sure how to start, try going to your local thrift store and looking for items in bright colors, which is a great way to get started on adding some life into your home without spending too much money.
8. Add Mirrors.
Adding mirrors to the walls or even hanging them on doors can create an optical illusion that
will make a room feel bigger and more open. It's also great for reflecting light around your home, which is perfect if you have dimly lit rooms.
Mirrors are one of the easiest ways to brighten up any space in just minutes without having to spend a lot of money. Try hanging them behind furniture where it might not look like there's enough space for another piece, but in reality, they'll reflect light from outside, making everything seem bigger.
9. Add A Rug.
Rugs are a great way to add color and life to a room to brighten up the space. They also help
define different areas in a room, which is perfect for small spaces where you might not have
enough furniture to do this naturally.
10. Lighting.
One of the easiest and most effective ways to make a room feel more vibrant is changing the lighting. You can add brighter light bulbs, using lamps instead of overhead lights, or adding floor or table lamps.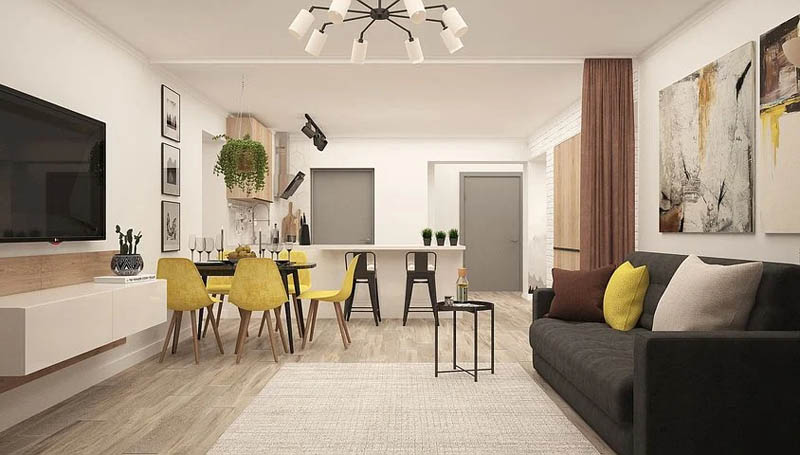 When it comes to making your house feel more vibrant, there are many things that you can do. These are just some of the easiest and most popular ways that will make your home come alive again.